Weekly Challenge (SHARE YOUR BATTLE) - ANTOID PLATOON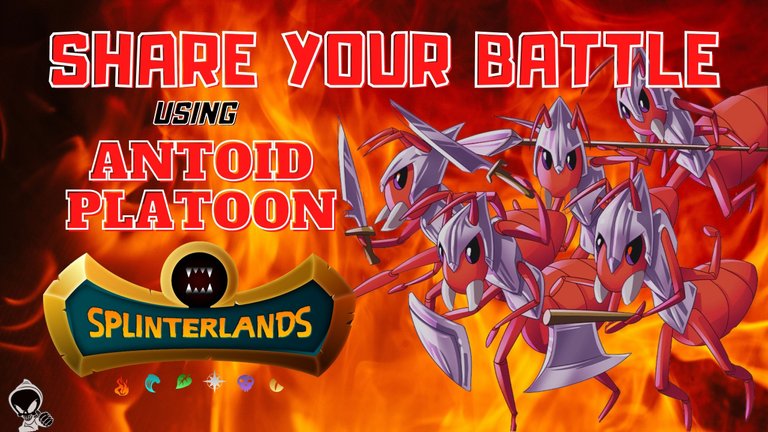 Hi my friends,
Today I will share with you a battle that I used ANTOID PLATOON to enter the
Weekly Challenge - SHARE YOUR BATTLE

CARD THEME: ANTOID PLATOON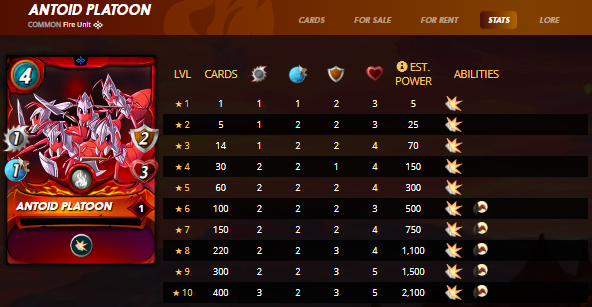 My opinion about ANTOID PLATOON
ANTOID PLATOON is a great tank as it has the Shield ability reducing melee damage and the distance it takes. In low MANA battles I like to use it because with the TARSA summoner buff it becomes even more effective increasing its health and attack.

Do I have card ANTOID PLATOON?
Yes, I have ANTOID PLATOON at level 3. I really like tanks with shield skill, as well as LAVA. But he excels in low mana battles, making often not even hit with attacks.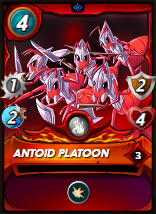 ------ RULES BATTLE------
MANA CAP
Stampede: The Trample ability can trigger multiple times per attack if the trampled Monster is killed.
Healed Out: All healing abilities are removed from Monsters and Summoners.

------ CHOSEN ELEMENT ------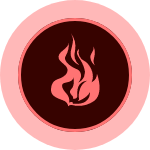 ------ SUMMONER ------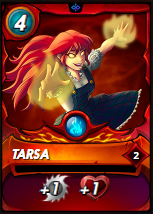 ------ MONSTERS AND POSITION ------
| | | | | | |
| --- | --- | --- | --- | --- | --- |
| 1ª POSITION | 2ª POSITION | 3ª POSITION | 4ª POSITION | 5ª POSITION | 6ª POSITION |

------- STRATEGY DETAILS ------
Summoner Tarsa provides great buffs to every team with health and increased melee attack, and I will focus on these monsters for this battle. But I also have to rely on luck, because if the opponent chooses to choose magic monsters, my strategy will be destroyed.
1ª POSITION:ANTOID PLATOON is the monster chosen to be my tank. Although his health is not that high, I will test him and trust that my enemy doesn't have too many magical attackers.
2ª POSITION: FINEAS RAGE is fast and with its increased attack, it can very well destroy enemies, and if it goes to first position it can play a great tank role.
3ª POSITION: GOBLIN SHAMAN will reduce the health of enemies while it is alive, and with its magic attack it can surprise any enemy.
4ª POSITION: SERPENTINE SPY is always welcome in fire element battles, as it is fast and will attack the one with the lowest health, which can be lethal.
5ª POSITION: TENYII STRIKER his SNEAK ability with increased attack can finish off enemies starting from the back line, and making many ranged attackers terror.
6ª POSITION: URAEUS will be my last monster, because it has armor and can defend possible SNEAK attacks from enemies.

------ BATTLE ------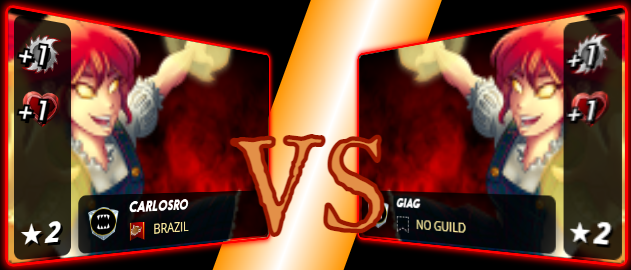 👆CLICK ON THE IMAGE TO SEE THE BATTLE 👆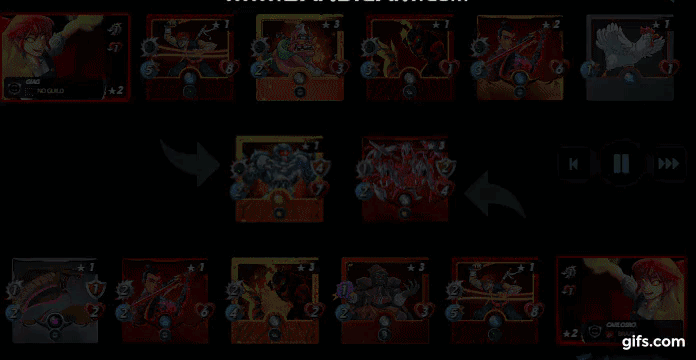 👆 My opponent chose the same fire element and TARSA as the summoner. His team is very solid with a tank much superior to my ANTOID, but I believe it's not enough and my team is very well assembled for this battle.
👆1º Round: Speed was the difference in the first few attacks mainly to kill the enemy SERPENTINE SPY. ANTOID PLATOON survived very well in that first moment and I did a lot of damage to the enemy back line. 😃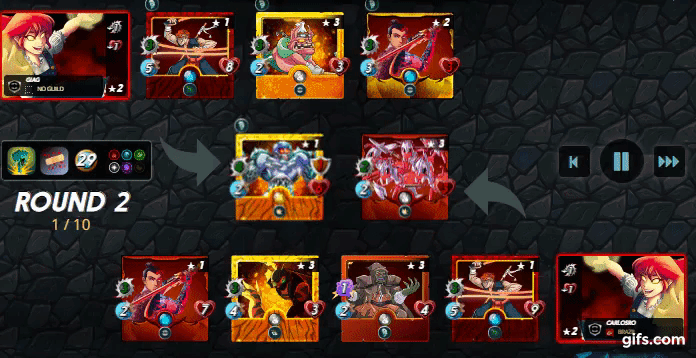 👆2º round: Once again my superior speed was effective in destroying more enemies from the back line, and leaving the focus for the next round on the tank. 😉
👆3º round: Enemy tank successfully killed, leaving only 1 enemy.😝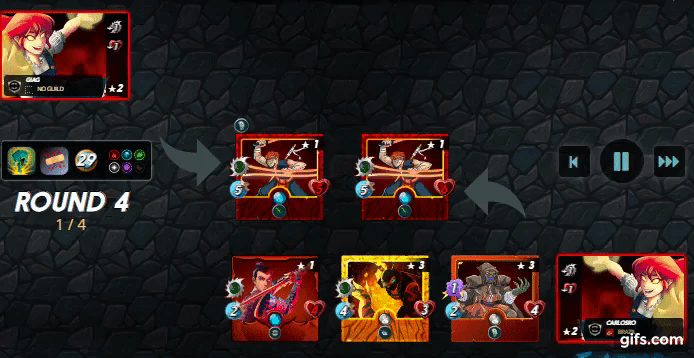 👆4º round: No chances for the opponent was finished with mastery. 😎


------ FINAL CONSIDERATIONS ------
My strategy was very well chosen and implemented. The GOBLIN SHAMAN's superior speed and DeBuff was very important in helping to achieve the victory.
ANTOID PLATOON played his aim perfectly holding the front line so my other attackers would finish off the enemy back line.
I like ANTOID PLATOON and use it often in low MANA battles.

♥️ Thanks for reading ♥️

Let's go on this adventure together?
Enter the Game Here: Splinterlands
Follow me on Social Media
Twiter
Instagram
Facebook

---
---