Weekly Challenge (SHARE YOUR BATTLE) - CRUEL SETHROPOD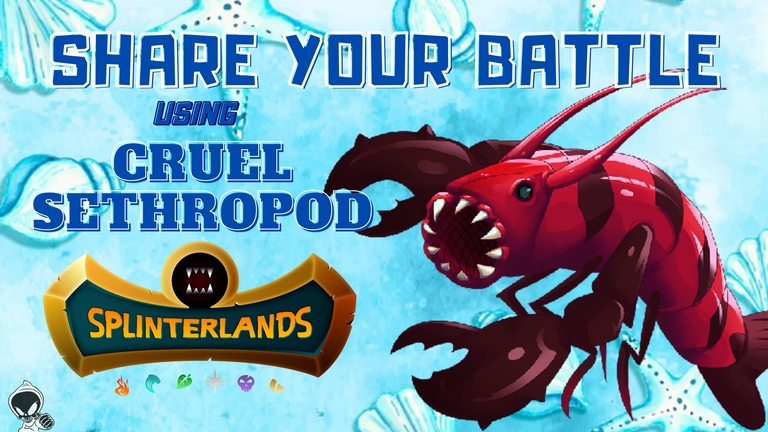 Hooo guys,
Will share with you a battle that I used CRUEL SETHROPOD to enter the
Weekly Challenge - SHARE YOUR BATTLE

CARD THEME: CRUEL SETHROPOD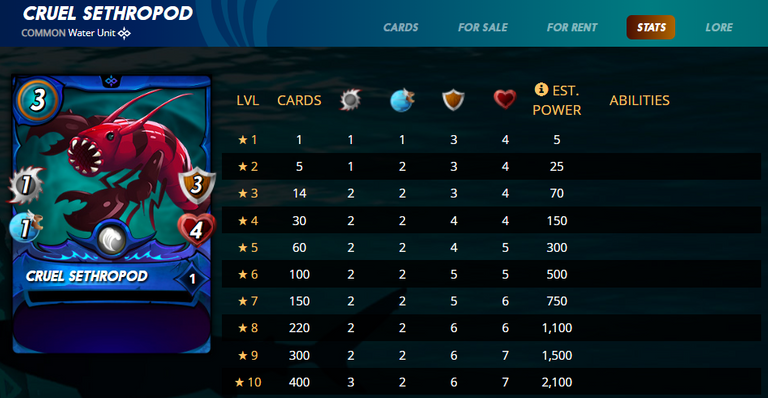 My opinion about CRUEL SETHROPOD
CRUEL SETHROPOD It's a good tank, even if it doesn't have any skills. It has a cost of 3 Mana but its stats make it very good because its high armor protects it from melee attacks.

Do I have card CRUEL SETHROPOD?
Yes, I have CRUEL SETHROPOD at level 1. I didn't know much about this card before this challenge, even though I had it in my deck. And I saw a lot of potential in having him at higher levels, because it improves his stats a lot.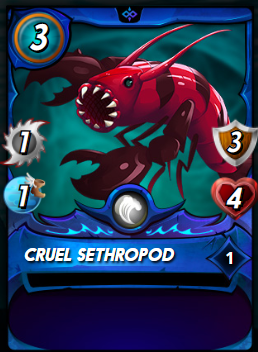 ------ RULES BATTLE------
| | MANA CAP |
| --- | --- |
| | Equal Opportunity: All Monsters have the Opportunity ability. |

------ CHOSEN ELEMENT ------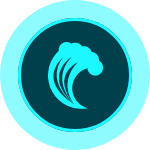 ------ SUMMONER ------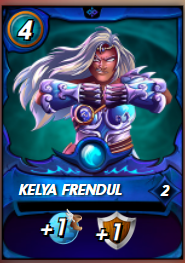 ------ MONSTERS AND POSITION ------
| | | | | |
| --- | --- | --- | --- | --- |
| 1ª POSITION | 2ª POSITION | 3ª POSITION | 4ª POSITION | 5ª POSITION |

------- STRATEGY DETAILS ------
With the Opportunity rule this game is very difficult for monsters with low health, so having armor is a benefit to delay melee attacks, that's why I chose KEYLA summoner, because in addition to armor it will also give me speed to attack possibly first.
1ª POSITION: CRUEL SETHROPOD will be my tank, and it's the monster of this week's weekly challenge. He appears to be weak, but has high armor that can help block some attacks. But if I find magic enemies I'll have a problem.
2ª POSITION: FURIOUS CHICKEN comes to slow down the enemy, as they will stay to kill her first.
3ª POSITION: TORRENT FIEND will also have this function in battle, serve as a target for enemies for having low health.
4ª POSITION: VENARI WAVESMITH will increase the armor of all my monsters, making them withstand more melee attacks if the opponent chooses.
5ª POSITION: AXEMASTER is my main monster to damage the enemy. With his ability to attack 2 times per round, he's sure to annihilate his targets.

------ BATTLE ------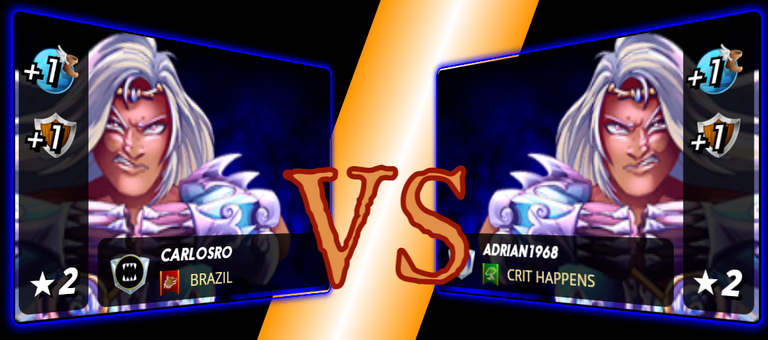 👆CLICK ON THE IMAGE TO SEE THE BATTLE 👆
👆 My opponent also chose the water element and KEYLA as a summoner. But his strategy was focused on melee attack, giving my strategy advantage.
👆1º Round: As we can see my monsters increased by 3 armor making it a long journey for enemies to pierce this blockade. The AXEMASTER's speed is surreal and in its first attack it already destroys the enemy in the back line.
👆2º round: In this second round I do a lot of damage and my opponent can't even scratch the WICKED SETHROPOD, because his armor made him untargetable in his life.
👆3º round: Another enemy dies and only SEA MONSTER remains on the battlefield, trying to survive by healing itself.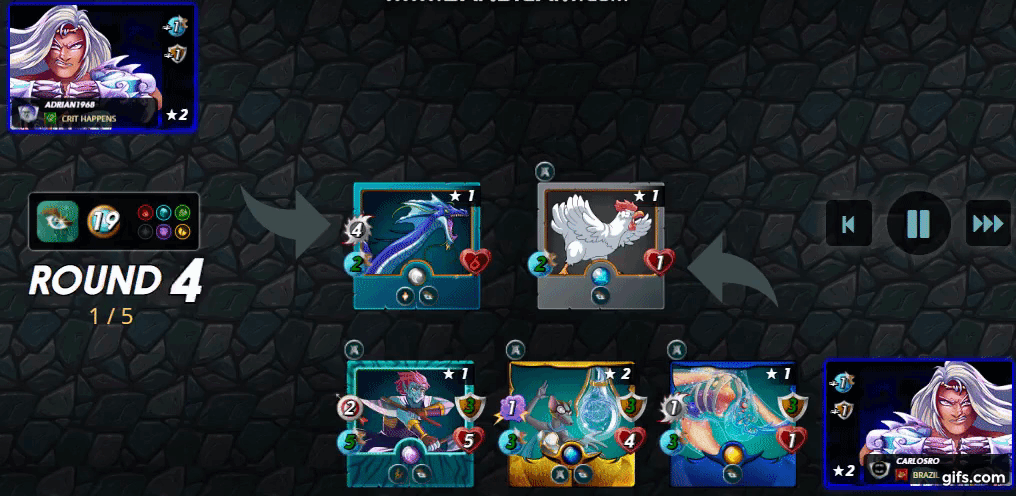 👆4º round: But in this fourth and final round we see that the enemy is no match for my set of chosen monsters


------ FINAL CONSIDERATIONS ------
My strategy was well chosen, with armor, speed and damage, managing to defend most enemy attacks, and dealing a lot of damage with my choice of AXEMASTER.
The WICKED SETHROPOD is a great tank for low mana battles as it can defend a lot of melee attacks with its high armor.
I see that I will increase the level of my WICKED SETHROPOD to increase its stats, and enjoy it even more in battles.
♥️ Thanks for reading ♥️

Let's go on this adventure together?
Enter the Game Here: Splinterlands
Follow me on Social Media
Twiter
Instagram
Facebook

---
---