Weekly Challenge (SHARE YOUR BATTLE) - CRYPT BEETLE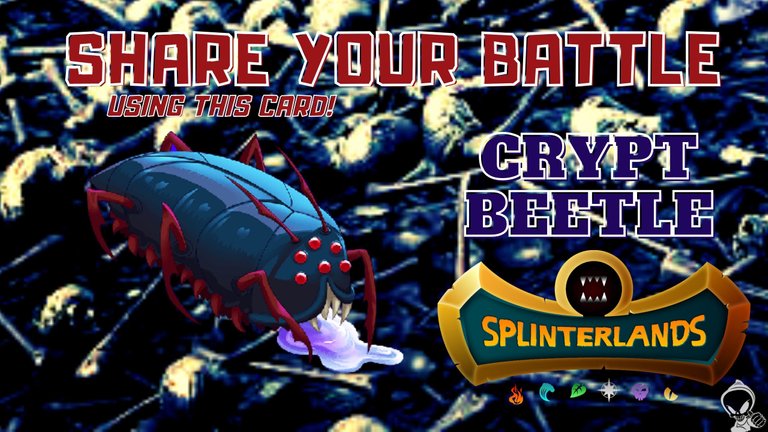 Hello my companions,
Today I will share with you a battle that I used CRYPT BEETLE to enter the
Weekly Challenge - SHARE YOUR BATTLE

CARD THEME: CRYPT BEETLE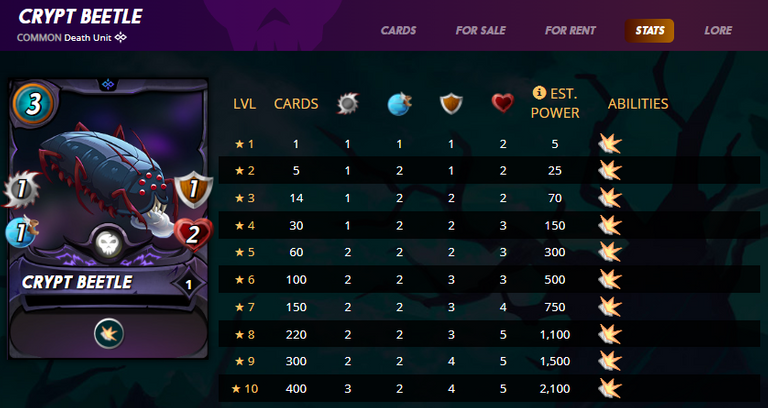 My opinion about CRYPT BEETLE
CRYPT BEETLE it is a Death element card that has SHIELD ability which is very efficient against melee attack monsters. Despite not having high stats like attack 1, speed 1, armor 1 and health 2, this card has a low MANA cost of 3. Making it very useful in minor leagues, as it is required in the battle rules to have monsters with cost less than MANA. As a tank it may not be that relevant, but if you have a rule that makes your health increase, or using it to target in the last position with opponents with the Sneak Skill, it's one of the strategies I use most often.

Do I have this card?
| Yes I have CRYPT BEETLE, I didn't level up because it doesn't fit my priorities to evolve at the moment, but in the future I intend to increase its level to improve its stats. | |
| --- | --- |


------ RULES BATTLE------
MANA CAP
Lost Legendaries: Legendary Monsters may not be used in battles..

------ CHOSEN ELEMENT ------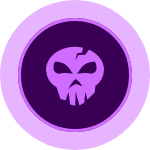 SUMMONER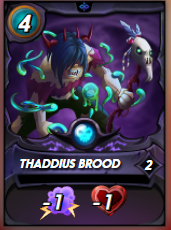 ------ MONSTERS AND POSITION ------
| | | | | | |
| --- | --- | --- | --- | --- | --- |
| 1ª POSITION | 2ª POSITION | 3ª POSITION | 4ª POSITION | 5ª POSITION | 6ª POSITION |

------- STRATEGY DETAILS ------
I chose the THADDIUS BROOD summoner for this battle. Applying -1 health and Magic Attack to the enemy team giving my monsters a head start. I have THIS Summoner at level 2 allowing me to use my evolved cards, since in the Bronze league this is a differential.
1ª POSITION: CURSED WINDEKU was chosen as my main Tank, with its THORNS ability it is my favorite for the Death deck. He is fast and has high health, as I still have him level 2.
2ª POSITION: I put PRISMATIC ENERGY in the second position because it has a high health, and has the ability to reflect magic attacks, thinking if the opponent uses Magic I will benefit.
3ª POSITION: SILENT SHA-VI at level 3 it becomes a very fast attacker and can surprise the enemy backline. Whenever I summon the death deck I try to place this monster because it is very efficient in its objective.
4ª POSITION: SAND WORM is that monster that is summoned to destroy any backline. Its high attack damage makes it destroy any enemy that tries to hide in the last places.
5ª POSITION: GRIM REAPER with its Affliction ability that if the attack hits, it inhibits whatever healing function the opponent is on. It will be my weapon against many healers who try to hamper my planning for this battle. It has considerable attack and will help me deal damage.
6ª POSITION: CRYPT BEETLE is the monster of this week's challenge, I used it in the last position simply for its SHIELD skill, as it will be the target of melee attackers that have SNEAK decreasing the damage received, and it will work as a bait for if you also have the OPPORTUNITY skill.

------ BATTLE ------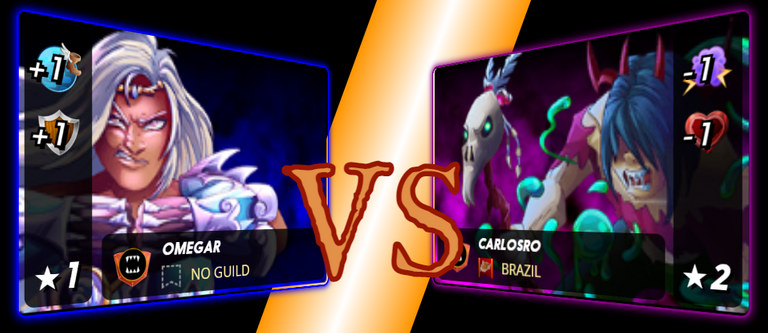 👆CLICK ON THE IMAGE TO SEE THE BATTLE 👆
👆My opponent chose Water deck, increasing its speed and Armor, in addition the DISINTEGRATOR made all my melee attackers reduce their attack, this made me apprehensive. But still confident in my strategy.
👆1º Round: In this first round we can see that my strategy with the 2 SNEAK monsters was perfect, as it annihilated the enemy backline, even with its reduced attack. My tank did damage with its spikes to those who dared to attack it. CRYPT BEETLE received a strong attack but his armor protected and stayed alive 😄
👆2º round: Once again my SNEAK duo destroyed another enemy backline, leaving no doubt that this was the best thing I decided to do. My tank was defeated, but its spikes once again dealt a lot of damage to enemies 😁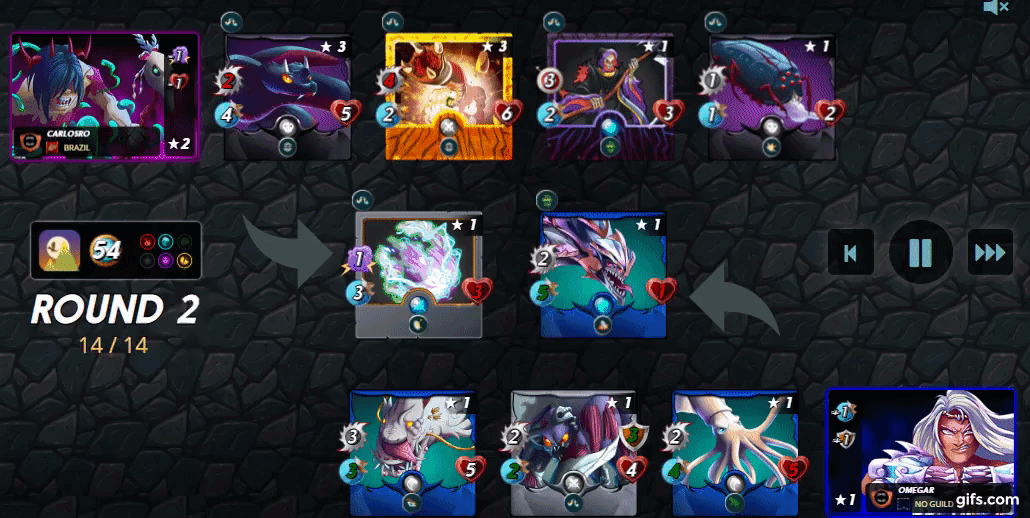 👆3º round: This round was the most important, because there was a lot of exchange of attacks and many monsters couldn't take it from both sides, but my team managed to move to the next round with more numbers 😯
👆4º round: The speed buff that could help my enemy if I chose slow monsters was not possible to take advantage of it, because who is on the frontline in this round is SILENT SHA-VI who is fast and still has a lot of vigor for this battle, withstanding the attacks and staying alive 😉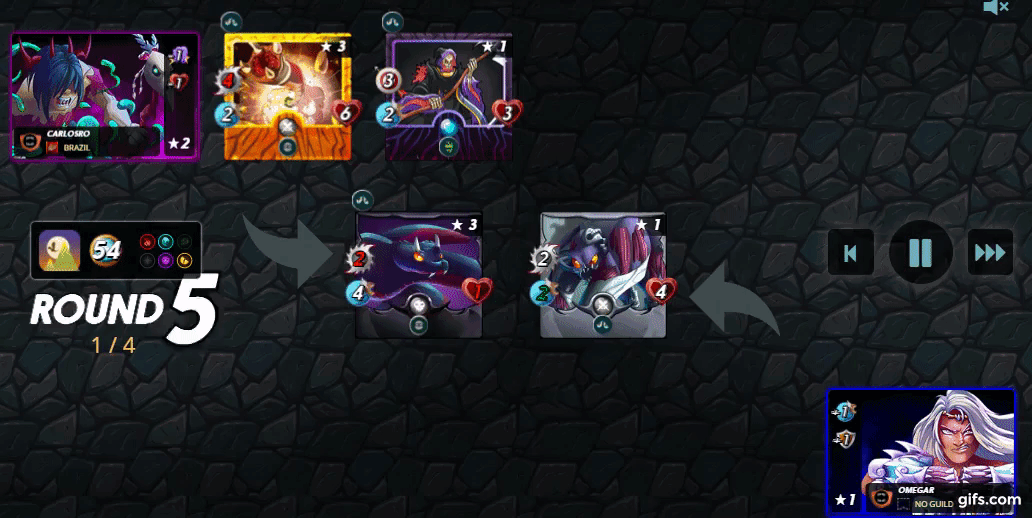 👆5º round: Only 2 more attacks were needed to trample the last enemy still alive. And consecrating myself for another victory. 😎


------ FINAL CONSIDERATIONS ------
My strategy was completed to perfection and the objective achieved. My SNEAK monsters, my THORNS tank, and my choice with the CRYPT BEETLE in the backline managed to perform well in this battle.
Regarding the CRYPT BEETLE, I use it whenever I predict my enemies with a lot of melee attack usage. I can use it to hold or even be bait for the big attacks I can receive.
♥️ Thanks for reading ♥️

Let's go on this adventure together?
Enter the Game Here: Splinterlands
Follow me on Social Media
Twiter
Instagram
Facebook

---
---