Weekly Challenge (SHARE YOUR BATTLE) - GARGOYA SCRAPPER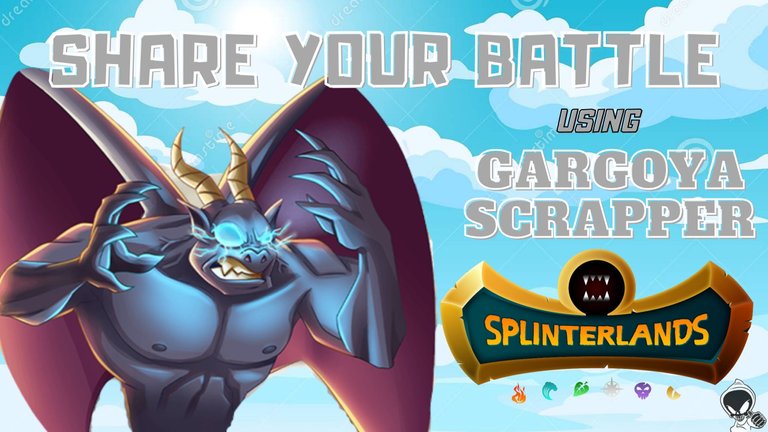 Hi guys,
Will share with you a battle that I used GARGOYA SCRAPPER to enter the
Weekly Challenge - SHARE YOUR BATTLE

CARD THEME: GARGOYA SCRAPPER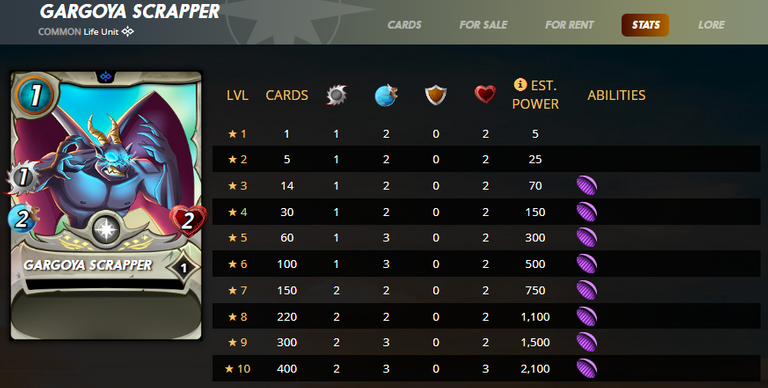 My opinion about GARGOYA SCRAPPER
GARGOYA SCRAPPER is a good card looking at its MANA cost 1. At level 3 it enables its ability to reduce magic attack damage, which can help a lot because its health is already very low. It's a monster that's good to have in the deck, because in battles with low mana or specific rules it can help, fitting into some strategy.

Do I have card GARGOYA SCRAPPER?
Yes, I have it at level 1. It's a monster that I don't use much, because at the level I have, it has no skill. Despite having a low MANA cost, I can hardly fit it into my strategies.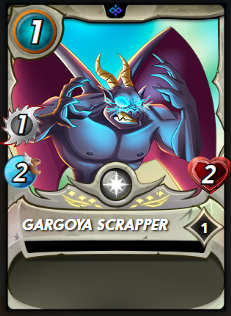 ------ RULES BATTLE------
MANA CAP
Stampede: The Trample ability can trigger multiple times per attack if the trampled Monster is killed.
Healed Out: All healing abilities are removed from Monsters and Summoners.

------ CHOSEN ELEMENT ------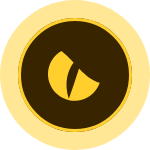 ------ SUMMONER ------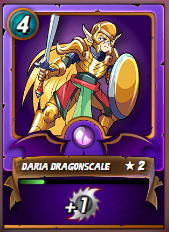 ------ MONSTERS AND POSITION ------
| | | | | | |
| --- | --- | --- | --- | --- | --- |
| 1ª POSITION | 2ª POSITION | 3ª POSITION | 4ª POSITION | 5ª POSITION | 6ª POSITION |

------- STRATEGY DETAILS ------
My strategy will be to deal maximum melee damage with my monsters in this battle, taking advantage of the attack buff that my summoner will give,
1ª POSITION: SHIELDBEARER will be my tank. With its high armor and ability to focus attacks, it can withstand many attacks from the enemy team.
2ª POSITION: LUMINOUS EAGLE can attack from the second position, and as it is flying it can dodge some attacks if you're lucky
3ª POSITION: GARGOYA SCRAPPER is the monster of the week challenge. I include him in the team without knowing his real objective, because he doesn't have skills or high stats to help me, so he'll play the role of if he's lucky, he can attack when he gets in first position
4ª POSITION: DHAMPIR INFILTRATOR this monster becomes very powerful when increasing its attack, as it attacks the enemy team's back monster 2 times, dealing a lot of damage.
5ª POSITION: SAND WORM comes in sequence to annihilate the monster behind the enemy, with its high attack that will be with the summoner's buff, it will be the terror of this game.
6ª POSITION: PRISMOLOGIST in the last position for being the only ranged monster but with the ability to blow up an adjacent monster, dealing additional damage is very useful.

------ BATTLE ------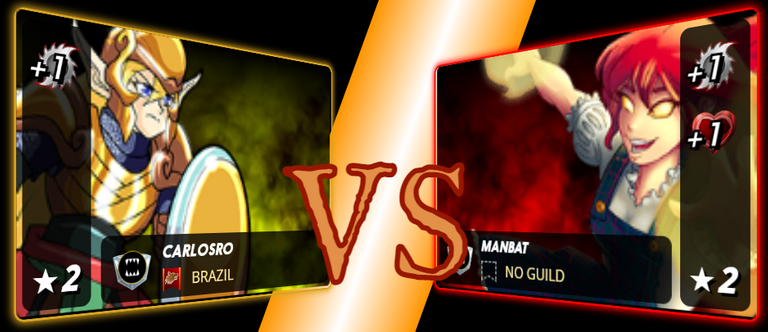 👆CLICK ON THE IMAGE TO SEE THE BATTLE 👆
👆 My opponent came up with a great strategy, CHAIN GOLEM is a very powerful tank, and it can slow me down a lot at the beginning of the battle. And his back monster CORNEALUS regains health, slowing me down even further with my SNEAK attacks. But what benefits me is that most of the monsters are ranged, so it won't attack if it's in first position. So it's going to be an electrifying battle.
👆1º Round: In that first round the worst happened, my tank was massacred and killed, leaving my team more vulnerable.
👆2º round: Things are not looking good for my team, 2 more monsters dead. LUMINOUS EAGLE and GARGOYA SCRAPPER didn't have a chance to hold back the enemy's ferocious attacks and left. But I manage to take the enemy tank and the CORNEALUS out of the game, thus enabling my turnaround in this battle.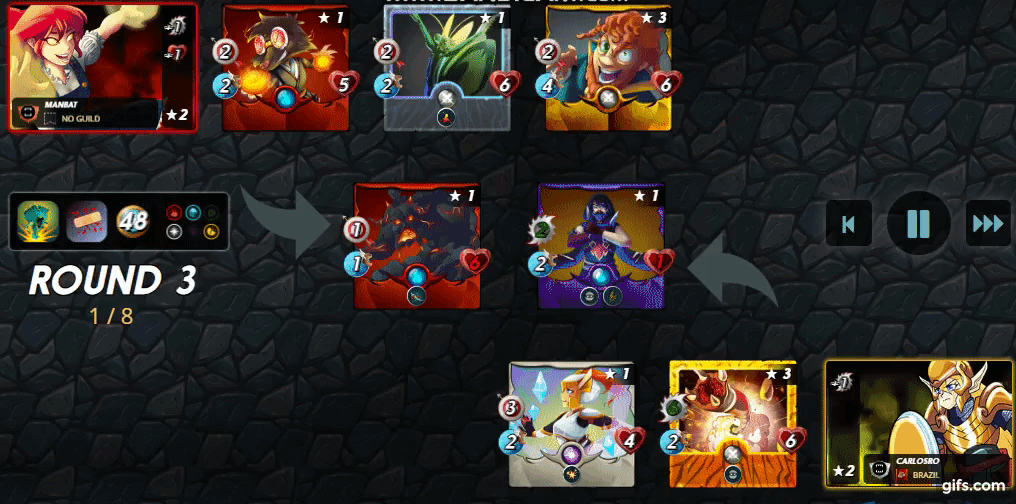 👆3º round: I took a lot of damage this round, but my SAND WORM stays alive and with its high attack it can be the big star of this game. Each time it kills a frontline, it nullifies the next enemy's ranged attack.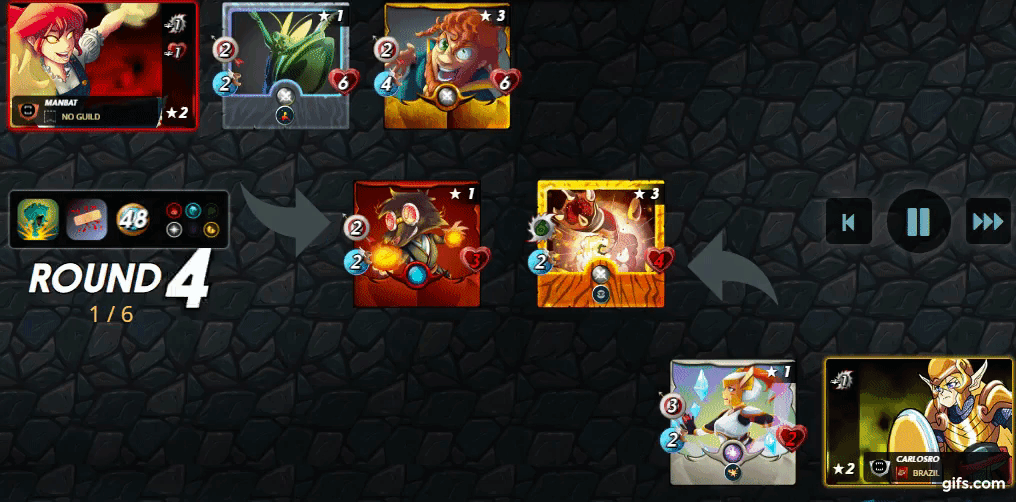 👆4º round: Now it's going to be in the blood, with very low health any attack can be deadly, so my monsters have to be fast and accurate. PRISMOLOGIST already kills his first target and SAND WORM the next, disabling the SUPPLY RUNNER attack, already gifting me with victory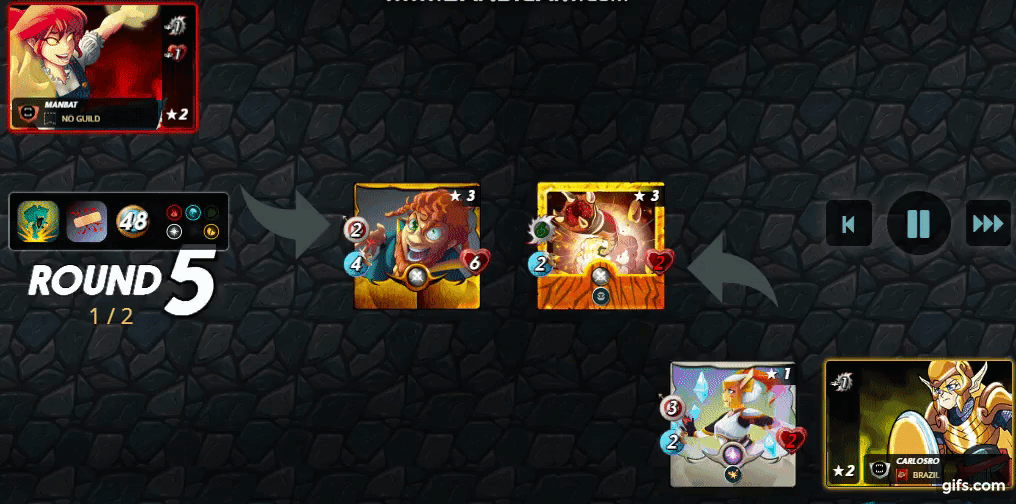 👆5º e 6º round: In the 5th round he still managed to dodge the attacks, but in the 6th there was no way to escape, and I consecrated myself with this beautiful victory.


------ FINAL CONSIDERATIONS ------
I used the GARGOYA SCRAPPER in battle without much specific strategy for it, as it's not a monster that benefits you with skill or stats, just for its low MANA cost. It includes him to try to delay some enemy attack, which in the end may have helped me, because this battle was very disputed, and every attack and defense was important.
It won't be a monster I will use often and so I won't focus on leveling up.

♥️ Thanks for reading ♥️

Let's go on this adventure together?
Enter the Game Here: Splinterlands
Follow me on Social Media
Twiter
Instagram
Facebook

---
---