Weekly Challenge (SHARE YOUR BATTLE) - HILL GIANT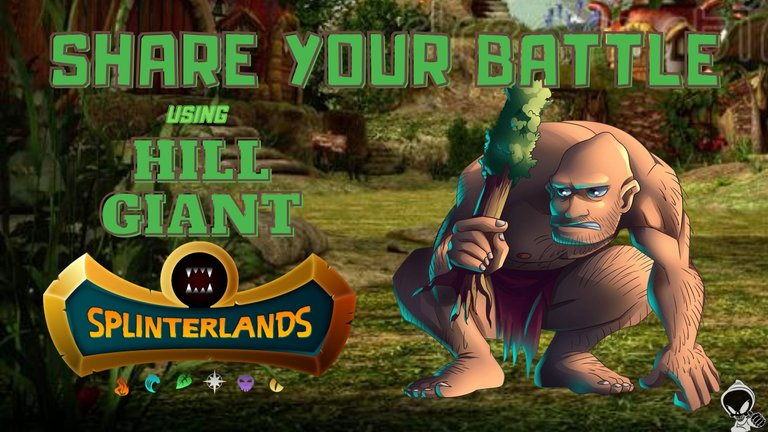 Hello guys,
Will share with you a battle that I used HILL GIANT to enter the
Weekly Challenge - SHARE YOUR BATTLE

CARD THEME: HILL GIANT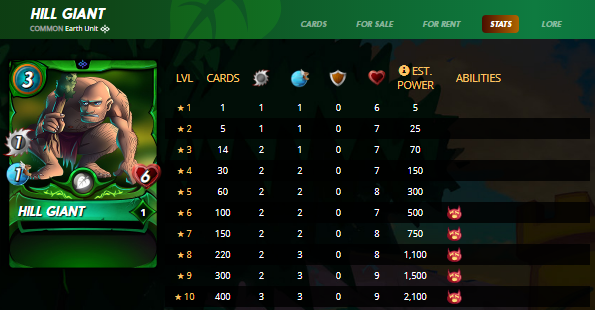 My opinion about HILL GIANT
VENARI KNIFER is a great monster to use in the minor leagues as it often has low MANA cost battles, and it is a perfect tank for these battles as it has a high health for its 3 MANA cost. No skills at their lower levels, but can greatly help the team in battle.

Do I have card HILL GIANT?
Yes, I have HILL GIANT at level 1. I could even raise it to level 3 but as I'm currently fighting in silver/gold league I hardly get games with minimal MANA cost as he has an advantage in these battles, I not use much.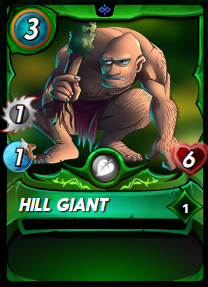 ------ RULES BATTLE------
| | MANA CAP |
| --- | --- |
| | Reverse Speed: Monsters with the lowest Speed attack first and have the highest chance of evading attacks. |
| | Explosive Weaponry: All Monsters have the Blast ability. |

------ CHOSEN ELEMENT ------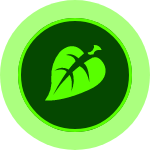 ------ SUMMONER ------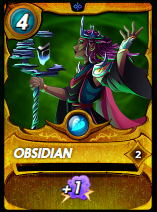 ------ MONSTERS AND POSITION ------
| | | | | | |
| --- | --- | --- | --- | --- | --- |
| 1ª POSITION | 2ª POSITION | 3ª POSITION | 4ª POSITION | 5ª POSITION | 6ª POSITION |

------- STRATEGY DETAILS ------
I focused my strategy on magic, because with the slow rule, my land magic monsters are slow and will be able to attack first, which can make a lot of difference, even at their minimum levels. And adding the explosion rule if you attack first the damage on the enemy will be devastating.
1ª POSITION: HILL GIANT will be on the front lines. It might sound crazy since it's a high MANA match and needed a stronger tank, but then you'll understand my strategy.
2ª POSITION: PSYCHIC GOBLIN with its healing can save the tank from trouble, it can also attack first doing a lot of damage to the enemy.
3ª POSITION: SPORTERER will decrease enemy armor if you have it, but your goal is your attack as it is slow and will also attack first
4ª POSITION: QUEEN MYCELIA will give armor to the entire team, being able to defend against many melee attacks if my opponent chooses this strategy.
5ª POSITION: KRON THE UNDYING is always cast in earth element magic battles, as it has its attack increased making enemies melt. He stayed in this position because the focus on MYCELIC will make him vulnerable to explosions caused by the rule, so his healing will help him.
6ª POSITION: MYCELIC SLIPSPAWN in this position to be focused and take the danger out of the first position monsters. It has high health and can hold many attacks, and its increased magic attack is very effective.

------ BATTLE ------
👆CLICK ON THE IMAGE TO SEE THE BATTLE 👆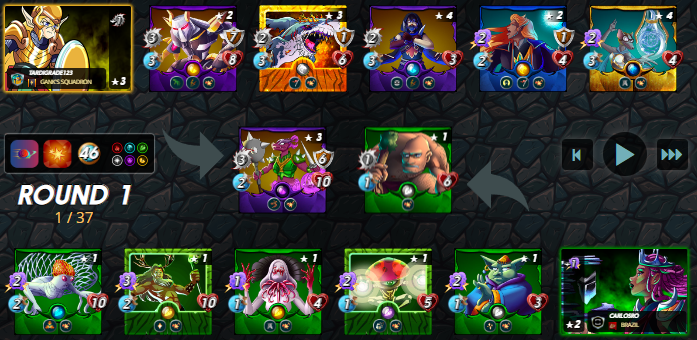 👆 My opponent focused on melee monster strategy. With a very strong Dragon team, high level monsters, unlike my level 1 team. Realized that in power the enemy team is infinitely stronger than mine, but that's not enough in Splinterlands, we'll see in battle.
👆1º Round: With the increase in magic attack on my monsters, and attacking first because I have the slower monsters, I can surprise the opponent this round, because magic ignores high armor and deals direct damage to enemies' health, also causing more damage with explosion on secondary enemies.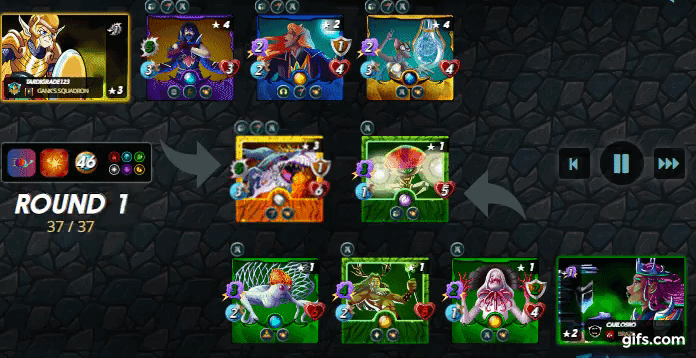 👆2º round: As my monsters attack first, and my magic power is in this terrifying battle, the enemies had no reaction and were falling attack by attack leaving only a single survivor for the last round.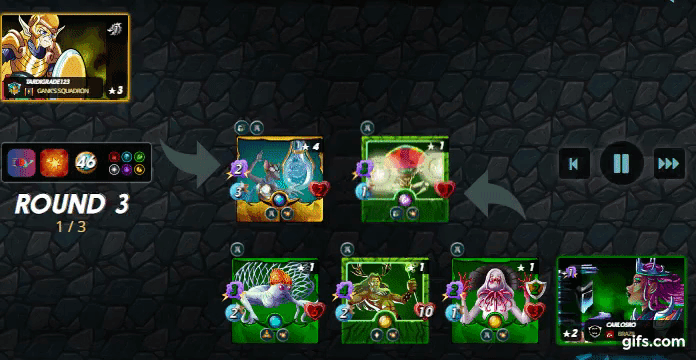 👆3º round: The coup de grâce has been made and the last enemy has been annihilated.


------ FINAL CONSIDERATIONS ------
My strategy was strategically perfect. My slow magic attack monsters, managed to benefit from the Speed Reverse rule and attack first, causing all enemy monsters to receive a lot of attack as the damage was increased by the summoner and added the explosion damage.
In this battle we can see that strategy wins over strength, as we saw before starting that the enemy team with its monsters with higher levels would supposedly be superior to my level 1 monsters, but using the battle rules well and with a great battle prediction I managed to overcome adversity and destroy my adversary.
♥️ Thanks for reading ♥️

Let's go on this adventure together?
Enter the Game Here: Splinterlands
Follow me on Social Media
Twiter
Instagram
Facebook

---
---