Weekly Challenge (SHARE YOUR BATTLE) - PORTAL SPINNER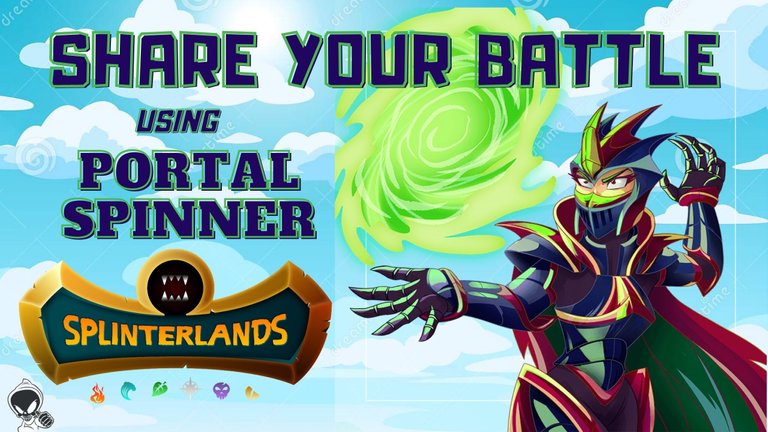 Hi guys,
Will share with you a battle that I used PORTAL SPINNER to enter the
Weekly Challenge - SHARE YOUR BATTLE

CARD THEME: PORTAL SPINNER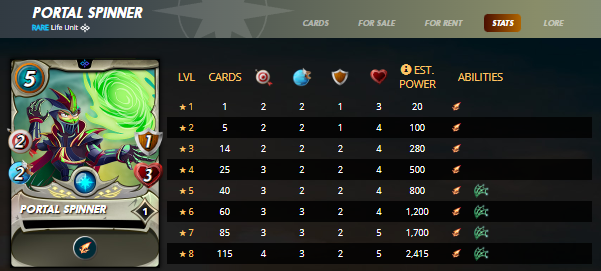 My opinion about PORTAL SPINNER
PORTAL SPINNER is the monster that divides opinions, and mine is no different. Despite being a ranged attacker with armor that added to the buff of the summoner GENERAL SLOAN is very good, his Scattershot ability brings randomness in his attack focus and can be beneficial or fail to finish that almost dead enemy. But I like him.

Do I have card PORTAL SPINNER?
Yes, I have it at level 1. It's not a monster that I'm planning on leveling up as it won't give me much benefit in the short term, as I'm fighting in the silver league and at the level it is is already very useful.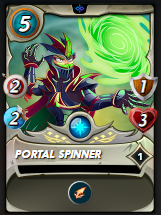 ------ RULES BATTLE------
MANA CAP
Unprotected: Monsters do not have any armor and do not get armor from Abilities or Summoner Buffs.
Lost Magic: Monsters with Magic attack may not be used in battles.

------ CHOSEN ELEMENT ------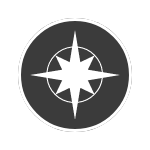 ------ SUMMONER ------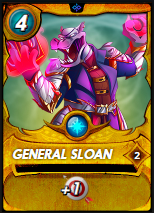 ------ MONSTERS AND POSITION ------
| | | | | | |
| --- | --- | --- | --- | --- | --- |
| 1ª POSITION | 2ª POSITION | 3ª POSITION | 4ª POSITION | 5ª POSITION | 6ª POSITION |

------- STRATEGY DETAILS ------
My strategy will focus on dealing the most ranged damage to the enemy team. The GENERAL SLOAN summoner will buff the attack of most of my monsters, but I'm aware if my tank dies, I'll have a hard time because ranged attackers won't be able to attack in first position. Even so, I think I will succeed in this strategy for the attack power.
1ª POSITION: URIEL THE PURIFIER will be my big tank to inhibit attacks and protect all ranged attackers. Its high armor, and its ability to fly, can defend and dodge many attacks, providing time for my other attacks.
2ª POSITION: SILVERSHIELD SHERIFF is a fast attacker that has a high health, should it submit to explosions or even have to hold first position.
3ª POSITION: EVANGELIST will be able to attack and break the wings of any flyer in its path if it encounters it.
4ª POSITION: PORTAL SPINNER is the monster of the weekly challenge, I left it in the middle of the team to last the entire game and show us what it's capable of.
5ª POSITION: PRISMOLOGIST will be very strong with the summoner buff, which will increase your attack plus your explosion skill.
6ª POSITION: PELACOR ARBALEST is an attacker that becomes violent increasing its attack, being able to finish 2 enemies in the same round.

------ BATTLE ------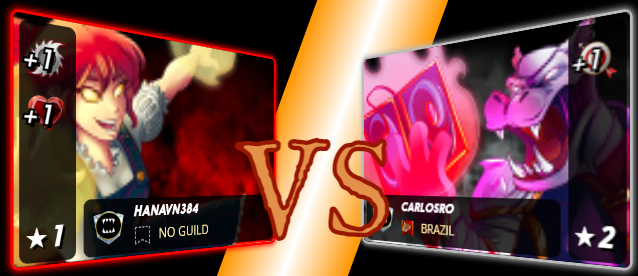 👆CLICK ON THE IMAGE TO SEE THE BATTLE 👆
👆 My opponent chose for this battle to focus on melee monsters, and also trying to nerf my attacks, but I didn't use melee as a focus, it didn't hit me. Although his attacks are relatively good, mine are far superior in damage.
👆1º Round: My tank did what I planned, its ability to fly made it dodge important attacks, my ranged attacks literally melted the LAVA. My backLine was killed but he played his beautiful role already in this battle.
👆2º round: As my attacks were all first, I managed to kill 3 enemy monsters before I could react. And once again my tank dodged an attack, already marking its role in this battle.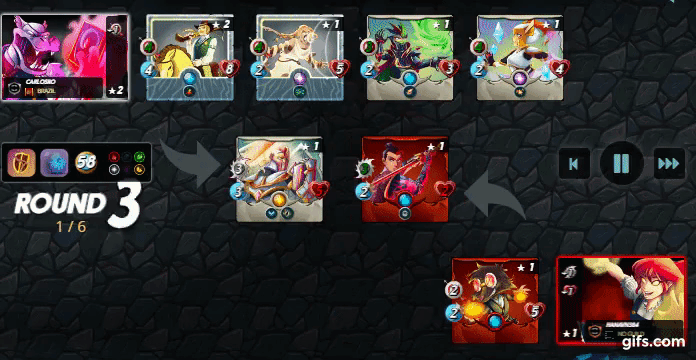 👆3º round: Strong, fast and accurate attacks were the recipe for the conclusion of this battle.


------ FINAL CONSIDERATIONS ------
My strategy focused on the ranged attack buff made my team terribly strong, with no chance for enemy defenses to hold, and with my tank's great battle dodging important attacks, I achieved the desired victory.
PORTAL SPINNER was a supporting player in this battle, but as I said, he is a monster that can be very useful as a disappointment because the randomness of his attacks makes him a doubt for accurate attacks, but I will use more in battles.

♥️ Thanks for reading ♥️

Let's go on this adventure together?
Enter the Game Here: Splinterlands
Follow me on Social Media
Twiter
Instagram
Facebook

---
---