Weekly Challenge (SHARE YOUR BATTLE) - SILENT SHA-VI
Come on guys,
Will share with you a battle that I used SILENT SHA-VI to enter the
Weekly Challenge - SHARE YOUR BATTLE

CARD THEME: SILENT SHA-VI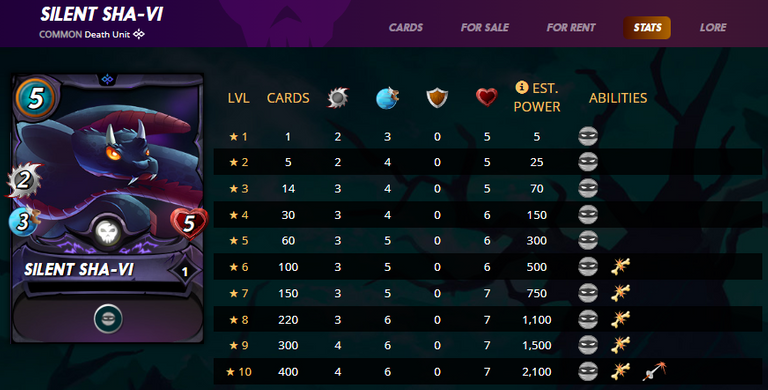 My opinion about SILENT SHA-VI
SILENT SHA-VI is one of the most amazing cards in the Death deck. His good speed combined with his SNEAK skill can surprise the enemy's back line.

Do I have card SILENT SHA-VI?
Yes, I have it at level 3. When the CHAOS LEGION collection was released and I came across this card I went to level it up as fast as it could to evolve its attack and speed even more, to become more powerful.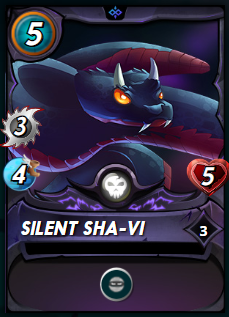 ------ RULES BATTLE------
| | MANA CAP |
| --- | --- |
| | Close Range: Ranged attacks may be used in the first position in battles. |

------ CHOSEN ELEMENT ------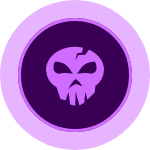 ------ SUMMONER ------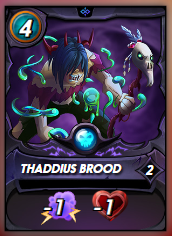 ------ MONSTERS AND POSITION ------
| | | | | | |
| --- | --- | --- | --- | --- | --- |
| 1ª POSITION | 2ª POSITION | 3ª POSITION | 4ª POSITION | 5ª POSITION | 6ª POSITION |

------- STRATEGY DETAILS ------
My strategy for this battle was to take advantage of my team's speed to deal maximum damage before my opponent.
1ª POSITION: CURSED WINDEKU it's my tank that deals damage with its spikes if attacked and can do up to 4 damage per round.
2ª POSITION: SILENT SHA-VI It's the chosen monster of the weekly challenge, and I always use it when I summon the Death deck, it's fast and accurate.
3ª POSITION: SAND WORM to finish the enemy's back line, its high damage can destroy any opponent if it stands in its way.
4ª POSITION: SOULSTORM it is fast and has damage that can surprise the enemy tank, and it can take advantage of the rule that if it is in the first position, attack.
5ª POSITION: LIRA THE DARK is the fastest on my team, with her OPPORTUNITY skill she will attack the lowest health monster at the beginning and make it even more defenseless.
6ª POSITION: MAGI NECROSI in the last position because it can only be attacked when you reach the first position, so you will have the entire game to attack the enemies.
------ BATTLE ------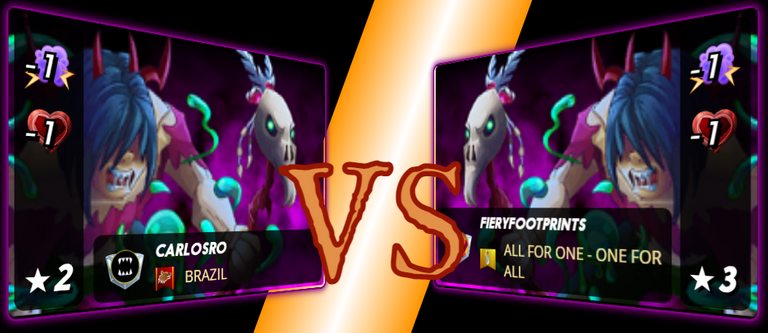 👆 CLICK ON THE IMAGE TO SEE THE BATTLE 👆
👆 My opponent chose the same Death element. With his team focused on magic attacks it was an advantage for me as my summoner reduces his attacks. On the other hand they are great legendary monsters that can give me work.
👆1º Round: This first round went as planned, dealing as much damage as possible and keeping my tank alive for the next round, the TAUNT skill helped me focus all my damage on DARK HA'ON. With attacks decreased my opponent can't destroy my tank.
👆2º round: I start already killing the first enemy tank, but mine also suffered from magic attacks. My strategy is going as planned and backline monster was killed
👆3º round: As I have an advantage in speed with one more enemy, and my enemy can already have time, because my speed attacks are making him more and more fragile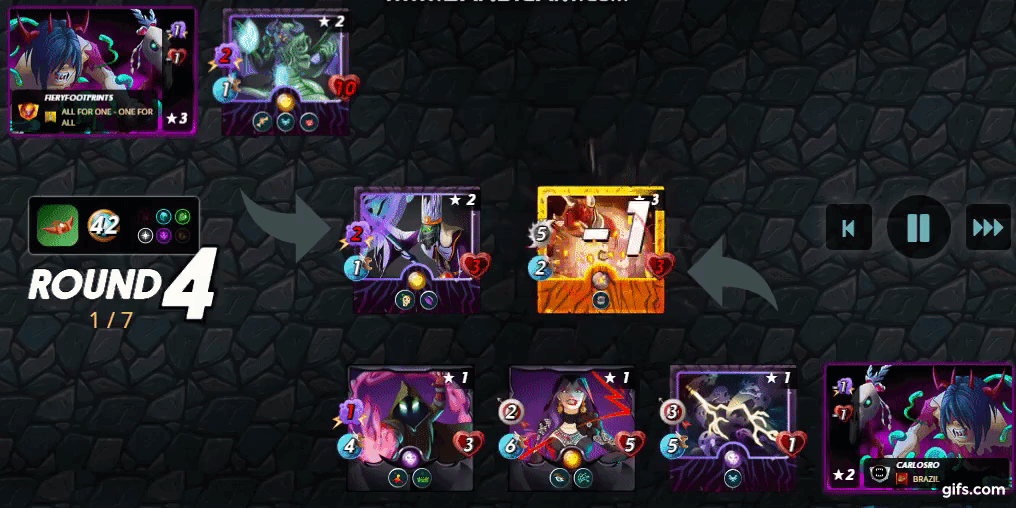 👆4º round: This round was just to manage causing damage and leaving the victory for the last round.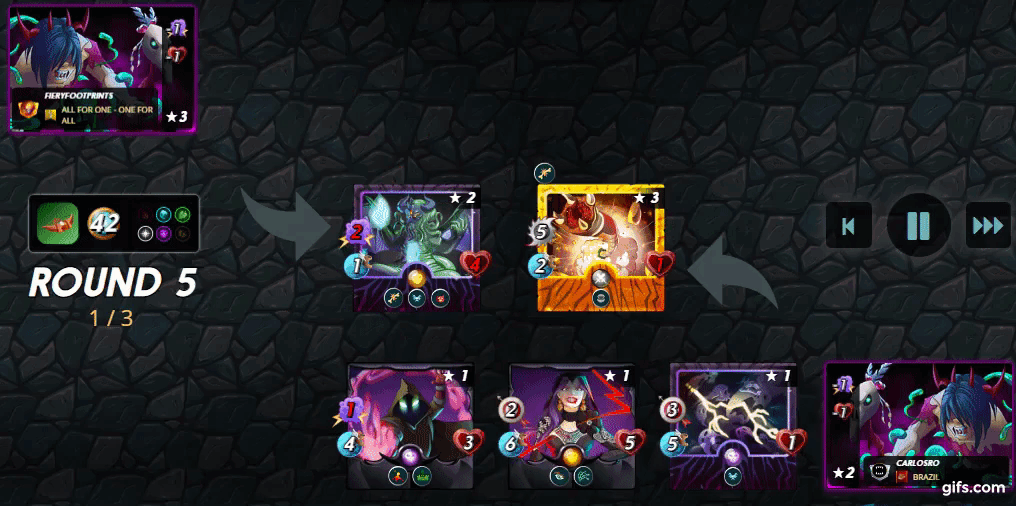 👆5º round: The round of consecration, without any shame, I finish the last enemy.


------ FINAL CONSIDERATIONS ------
SILENT SHA-VI is a monster that, as I mentioned, is very useful and has been in my deck since its appearance with the CHAOS LEGION set. It can fit into various strategies and its great stats and skill help a lot in gameplay. It is a letter that I will be evolving more, for sure.

♥️ Thanks for reading ♥️

Let's go on this adventure together?
Enter the Game Here: Splinterlands
Follow me on Social Media
Twiter
Instagram
Facebook

---
---