Weekly Challenge (SHARE YOUR BATTLE) - SOUL STRANGLER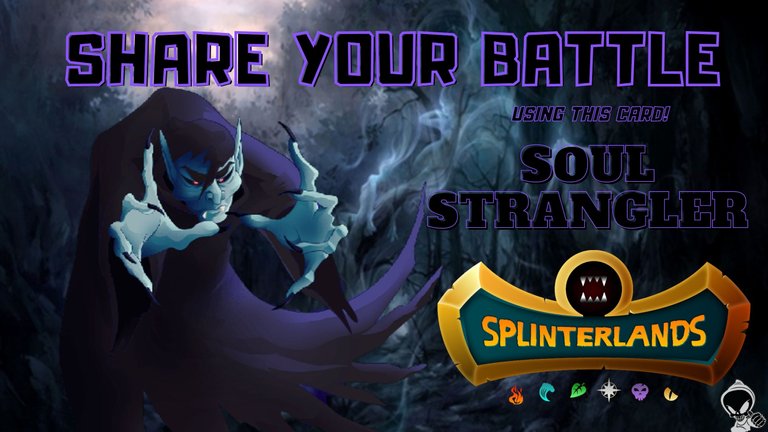 Come on guys,
Will share with you a battle that I used SOUL STRANGLER to enter the
Weekly Challenge - SHARE YOUR BATTLE

CARD THEME: SOUL STRANGLER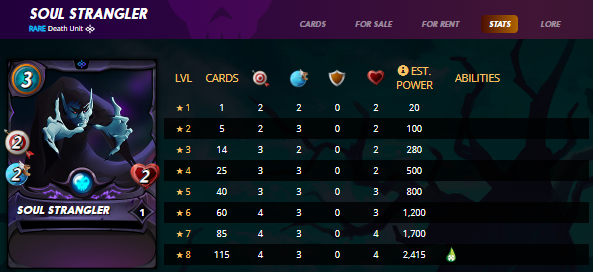 My opinion about SOUL STRANGLER
SOUL STRANGLER is a monster that is very good for low mana battles, as its cost is low and it has 2 stats at its lowest level. It has no abilities to increase its efficiency, leaving its use very limited. I don't use it much in battles, but it's always good to have as an option.

Do I have card SOUL STRANGLER?
Yes, I have it at level 1. I don't like leveling up unskilled monsters, so it remains unenhanced.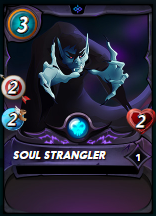 ------ RULES BATTLE------
MANA CAP
Stampede: The Trample ability can trigger multiple times per attack if the trampled Monster is killed.
Odd Ones Out: Only Monsters with odd Mana costs may be used in battles.

------ CHOSEN ELEMENT ------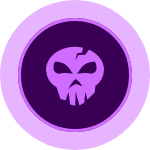 ------ SUMMONER ------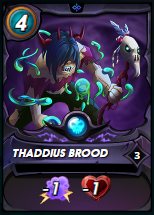 ------ MONSTERS AND POSITION ------
| | | | | | |
| --- | --- | --- | --- | --- | --- |
| 1ª POSITION | 2ª POSITION | 3ª POSITION | 4ª POSITION | 5ª POSITION | 6ª POSITION |

------- STRATEGY DETAILS ------
My strategy will be to focus on holding off attacks with my tank and taking out the enemy from the back line first
1ª POSITION: LEGIONNAIRE ALVAR is a great monster against magic attacks, his armor can defend many attacks as summoner Debuff can greatly decrease enemy magic attack power
2ª POSITION: ANCIENT LICH will drain the health of enemies for him, and can greatly increase his health and become a second tank.
3ª POSITION: SILENT SHA-VI is one of the main characters of this battle, its speed and accuracy can do a lot of damage to the enemy's back line.
4ª POSITION: SAND WORM will kill one that stands in front of it, mercilessly swallowing the monsters further away from the enemy.
5ª POSITION: SOUL STRANGLER the monster of the week, who came in to shine and take the opportunity to give his attack on this show.
6ª POSITION: LIRA THE DARK very fast and focusing on the most fragile enemy monsters, being able to dodge monsters that target it.

------ BATTLE ------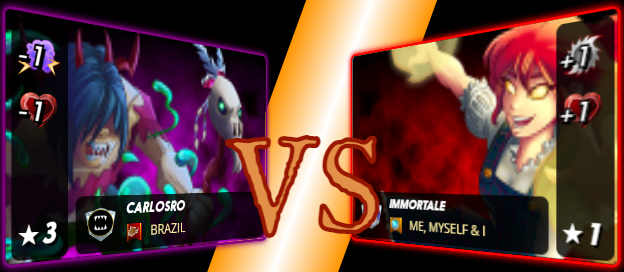 👆 CLICK ON THE IMAGE TO SEE THE BATTLE 👆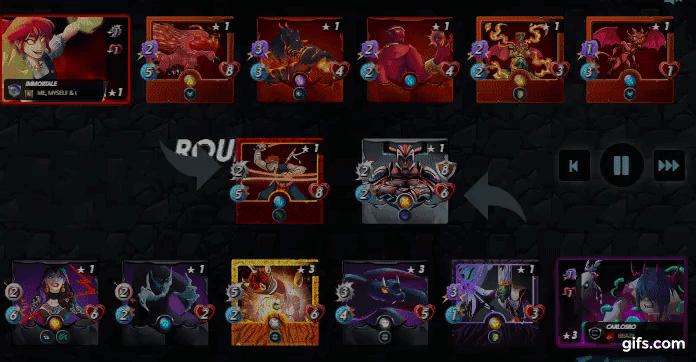 👆 My opponent was very unfortunate in his choice. he opted for the magic monsters and they were all targeted by my summoner's skill which slowed his attacks.
👆1º Round: As my tank is trained to defend against magic monsters, I was able to inhibit many or almost all incoming attacks with the armor. My SNEAK monsters destroyed the backline enemies with ease.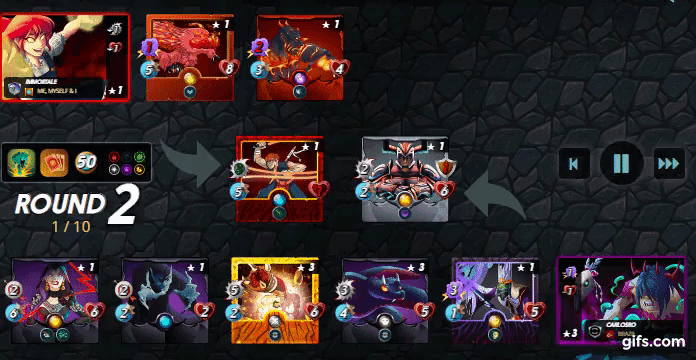 👆2º round: Already with the enemy team almost all dead the speed and accuracy were my opponent's nightmare who took a lot of damage and with luck to dodge still survived for another round.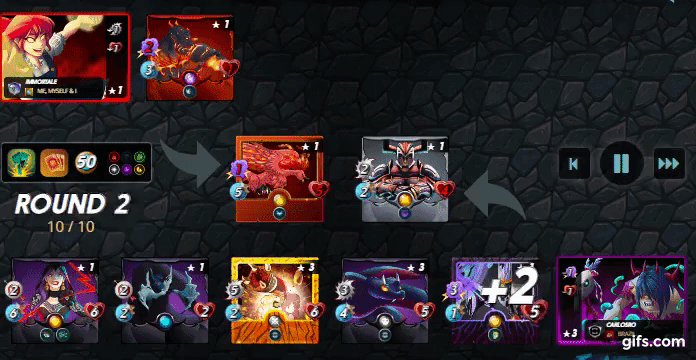 👆3º round: Even your flying enemy monster dodging a few attacks, it wasn't enough to be slaughtered by my team's deadly attacks.


------ FINAL CONSIDERATIONS ------
This battle was concluded and all thanks to a great prediction of enemy strategy with magic monsters. Confirming the importance of analyzing the last battles of the opponent and being able to estimate which monsters can be used, thus being a step forward to victory.
SOUL STRANGLER is not as useful for high MANA cost battles and powerful monsters because it has no abilities to add to the team and itself. I don't use it in battles like this one because each monster should have its role to help the whole team, having as skill or having great Health or Attack stats.
I still have the mindset of being a monster just for deck building, and not focused on leveling up.

♥️ Thanks for reading ♥️

Let's go on this adventure together?
Enter the Game Here: Splinterlands
Follow me on Social Media
Twiter
Instagram
Facebook

---
---