Weekly Challenge (SHARE YOUR BATTLE) - VENARI SPELLSMITH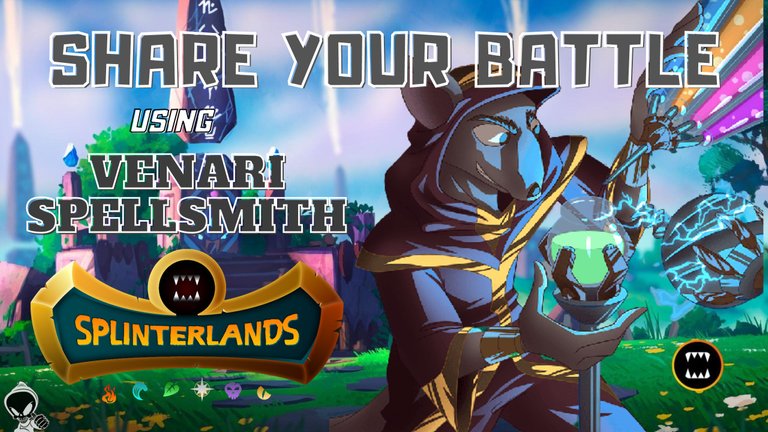 Yeahh people,
I will share with you a battle that I used VENARI SPELLSMITH to enter the
Weekly Challenge - SHARE YOUR BATTLE

CARD THEME: VENARI SPELLSMITH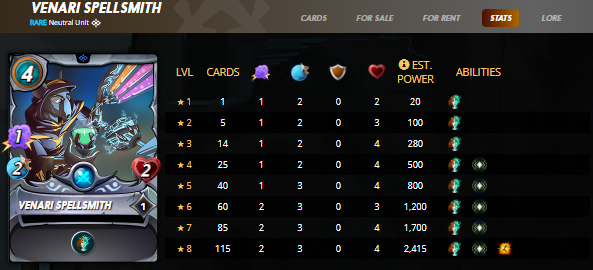 My opinion about VENARI SPELLSMITH
In my opinion VENARI SPELLSMITH is a good card. All Neutral cards in Splinterlands can add to a specific strategy, like Venrari, a magical monster that has abilities that go well with many strategies.

Do I have card VENARI SPELLSMITH?
Yes, I have VENARI SPELLSMITH at level 1. This card doesn't have a great stat composition, but it can be very useful with its ability to clear Buffs from its target, as well as being a magic monster option in the deck.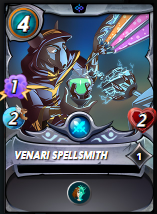 ------ RULES BATTLE------
MANA CAP
Spreading Fury: All Monsters have the Enrage ability.
Even Stevens: Only Monsters with even Mana costs may be used in battles.

------ CHOSEN ELEMENT ------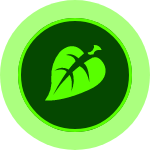 ------ SUMMONER ------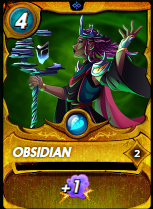 ------ MONSTERS AND POSITION ------
| | | | | |
| --- | --- | --- | --- | --- |
| 1ª POSITION | 2ª POSITION | 3ª POSITION | 4ª POSITION | 5ª POSITION |

------- STRATEGY DETAILS ------
I chose OBSISIAN summoner to increase my monsters' magic attacks, and make them very strong when hitting enemy health.
1ª POSITION: FLESH GOLEM will be my tank, with low mana cost compared to its benefits mainly in healing, it can hold many attacks.
2ª POSITION: FUNGUS FIEND will manage to waste an enemy attack and can be very important in this battle.
3ª POSITION: MAGI OF THE FOREST is a great magic attacker, with the summoner boost
4ª POSITION: VENARI SPELLSMITH is the star of the week and could still surprise in this battle
5ª POSITION: FURIOUS CHICKEN will be my last position guinea pig, protecting Venari from a possible SNEAK attack

------ BATTLE ------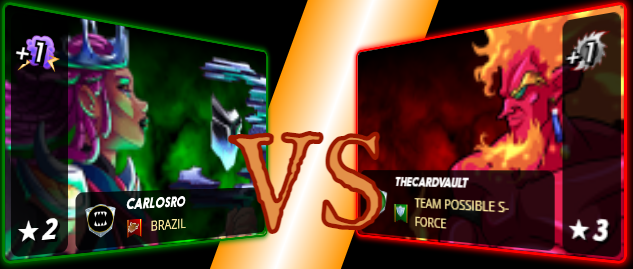 👆CLICK ON THE IMAGE TO SEE THE BATTLE 👆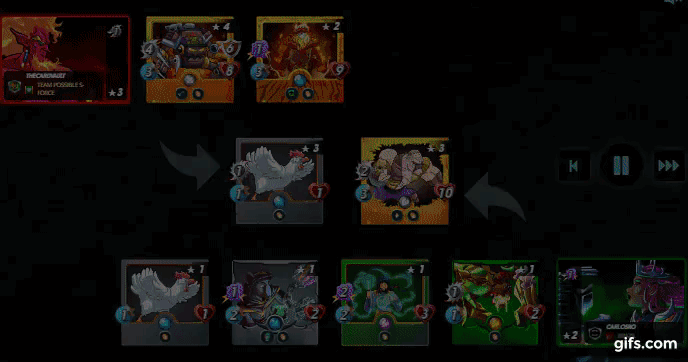 👆 My opponent chose his strategy focused on melee attack and this is very good for me, who has a strategy focused on magic, at least I think on first impression.
👆1º Round: He surprised me because he chose his gold foil monsters which are very evolved. But my golem came in and raged and healed from his violent GoblinMech attack, and I managed to do a lot of direct damage to his life with my magic monsters.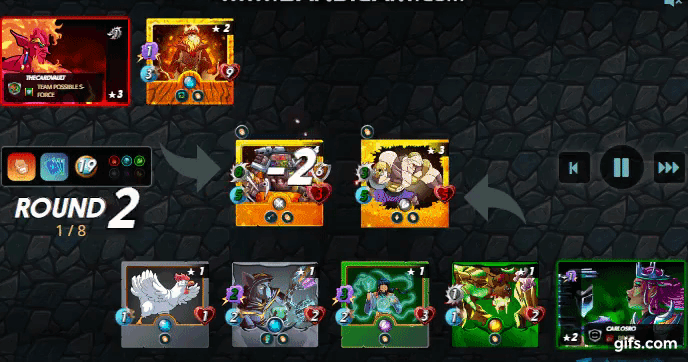 👆2º round: As your goblinMech also went into a rage, it was extremely fast and with absurd damage, destroying my golen right from the start. But it was defeated by my precise magic attack. EFREET became his only monster, as his skill doubled his stats making him very strong.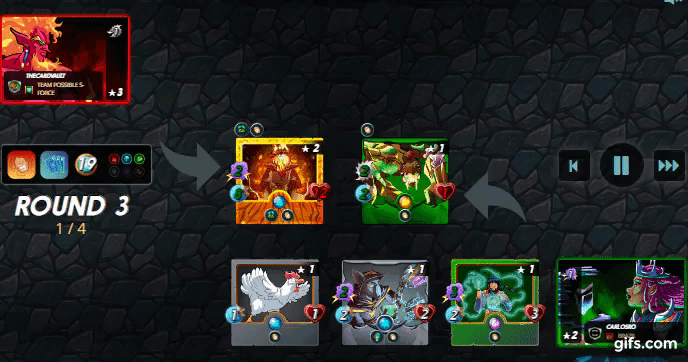 👆3º round: This round was decisive because, FUNGUS FIEND made it waste its attack and giving my magic monsters the opportunity to do irreversible damage.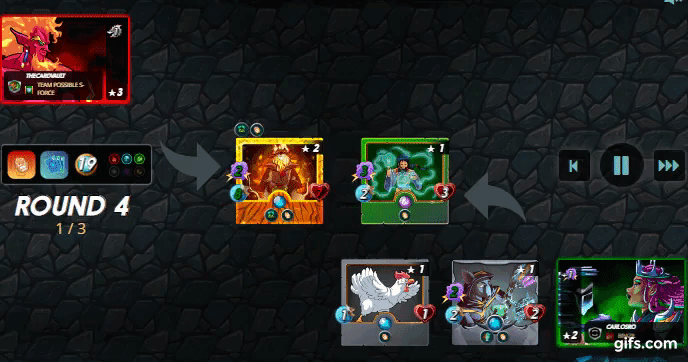 👆4º round: I managed to hold one more attack from this fearsome monster and deal 5 more damage, making it fragile for the next round.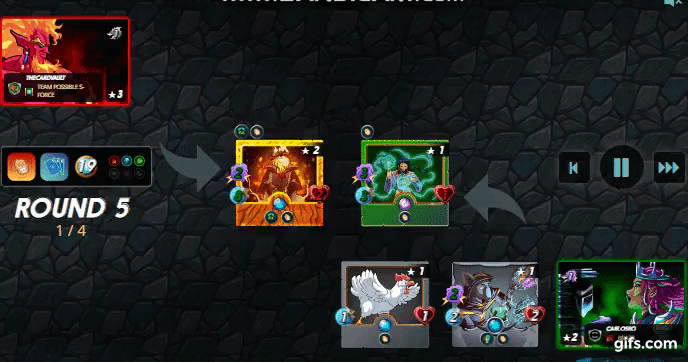 👆5º round: He attacks first and kills my monster but to finish him VENARI SPELLSMITH does his part sending him to the graveyard and closing this battle with victory.


------ FINAL CONSIDERATIONS ------
My strategy was very well thought out and executed. My magic monsters could make their aim to kill the enemy tank fast and then with the help of the 0 MANA cost monster delay enemy attack and manage to do the damage needed to finish it.
VENARI SPELLSMITH was very important in this battle as his attack was crucial to destroy the last enemy. But it is a monster that I will not evolve because its abilities are rarely used in most of my choices.
♥️ Thanks for reading ♥️

Let's go on this adventure together?
Enter the Game Here: Splinterlands
Follow me on Social Media
Twiter
Instagram
Facebook

---
---