Weekly Challenge (SHARE YOUR BATTLE) - XENITH ARCHER
Hello,
Today I will share with you a battle that I used XENITH ARCHER to enter the
Weekly Challenge - SHARE YOUR BATTLE

CARD THEME: XENITH ARCHER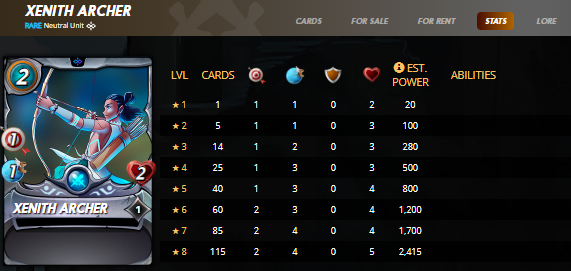 My opinion about XENITH ARCHER
In my opinion XENITH ARCHER is a card that can hardly be added to the team in competitive battles. He has a low MANA cost but his stat can't help that much, because he doesn't have any skills even at higher levels.

Do I have card XENITH ARCHER?
Yes, I have XENITH ARCHER because it's a cheap card and I bought it just to complement my deck. I don't see any use for it currently, so I hardly ever use it.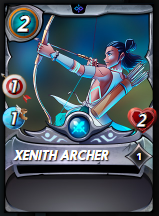 ------ RULES BATTLE------
MANA CAP
Healed Out: All healing abilities are removed from Monsters and Summoners.
Heavy Hitters: All Monsters have the Knock Out ability.

------ CHOSEN ELEMENT ------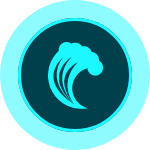 ------ SUMMONER ------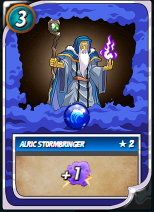 ------ MONSTERS AND POSITION ------
| | | | | | |
| --- | --- | --- | --- | --- | --- |
| 1ª POSITION | 2ª POSITION | 3ª POSITION | 4ª POSITION | 5ª POSITION | 6ª POSITION |

------- STRATEGY DETAILS ------
As this week's challenge is to use XENITH ARCHER. I confess that it was a real challenge to fit in many compositions, because I never used it in battles and I never saw any use. But after many losing battles, I achieved the expected victory.
1ª POSITION: LEGIONNAIRE ALVAR is my tank because I analyzed my opponent and was using magic in his last battles. His VOID ARMOR skill causes magic attacks to hit his high armor before life, greatly delaying the enemy to kill him.
2ª POSITION: TORRENT FIEND is the "guinea pig" monster, as its 0 MANA cost lets it fit into almost any strategy to spend at least 1 enemy attack on it.
3ª POSITION: NERISSA TRIDAWN will deal a lot of magic damage to enemies, its high attack plus summoner buff can sure destroy your targets quickly.
4ª POSITION: VENARI WAVESMITH will be useful for its ability to add armor to all allies, so it can also help the attack tank even more.
5ª POSITION: RULER OF THE SEAS is very strong if increased its attack as its burst skill can do 3 damage on the first and 2 damage on the second monster.
6ª POSITION: XENITH ARCHER is "hiding" in the back row, I hope he doesn't die easily, and manages to surprise me.

------ BATTLE ------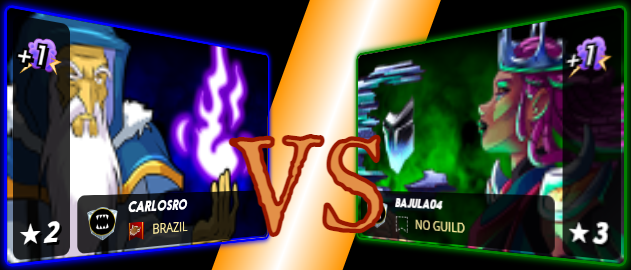 👆CLICK ON THE IMAGE TO SEE THE BATTLE 👆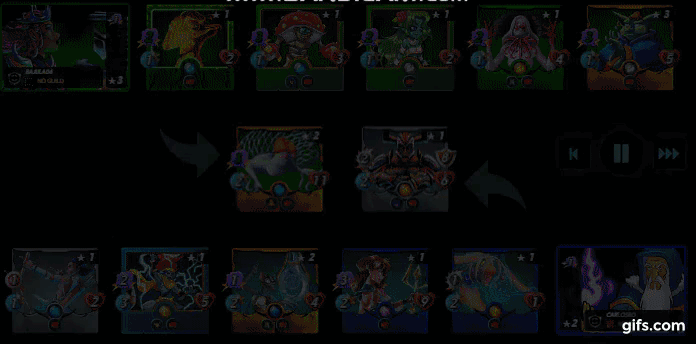 👆 My opponent as expected chose magic as his attack focus, so my strategy will work because I made it for that.
👆1º Round: My tank already starts with 10 armor, so all the magic attacks he suffered managed to defend, and stay alive for the next round. I can do a lot of damage to the enemy tank, and that's really good because all the others are low health.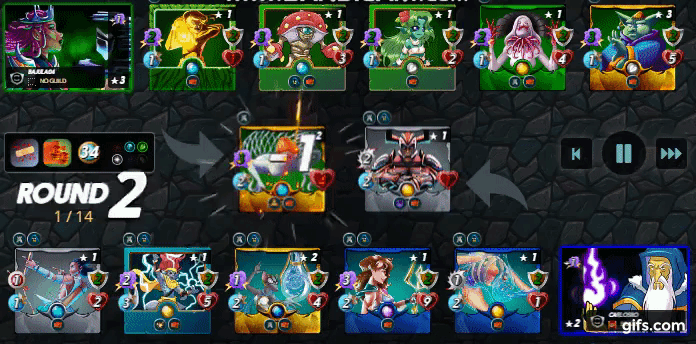 👆2º round: The explosion of RULER OF THE SEAS kills another enemy in sequence the tank also goes to the graveyard. My tank now as predicted was NERISSA TRIDAWN still with good health to defend attacks.
👆3º round: My attacks increase because the enemy MUSHROOM dies, doing a lot of damage to my team in this end of battle.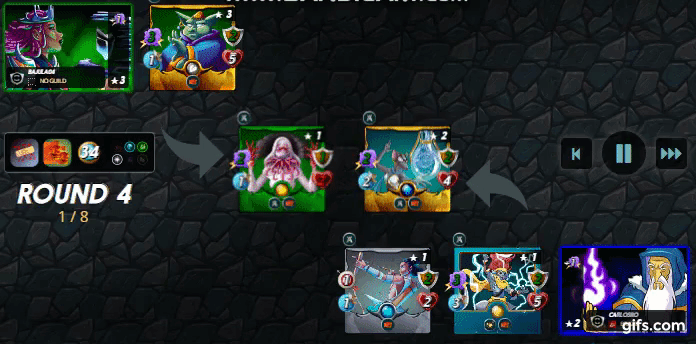 👆4º round: The enemy is already fragile and slow, so my monsters manage to neutralize before any reaction and PSYCHIC GOBLIN survival. And did you realize who made the last attack to complete the victory? Yes he, XENITH ARCHER.


------ FINAL CONSIDERATIONS ------
My strategy was very well calculated and executed with precision, even with the DEBUFF of magic for my monsters, I had a great use, with a large share of the victory thanks to my LEGIONNAIRE ALVAR tank and its almost impenetrable armor.
XENITH ARCHER managed to be active in the battle and surviving until the end, when he made the last attack to consecrate me, and surprise me as being a monster of valor. But, it still hasn't changed my view that it's still a weak and barely usable monster.
♥️ Thanks for reading ♥️

Let's go on this adventure together?
Enter the Game Here: Splinterlands
Follow me on Social Media
Twiter
Instagram
Facebook

---
---