Mileicza Martínez, la Energía de una Caminante / Mileicza Martínez, the Energy of a Walker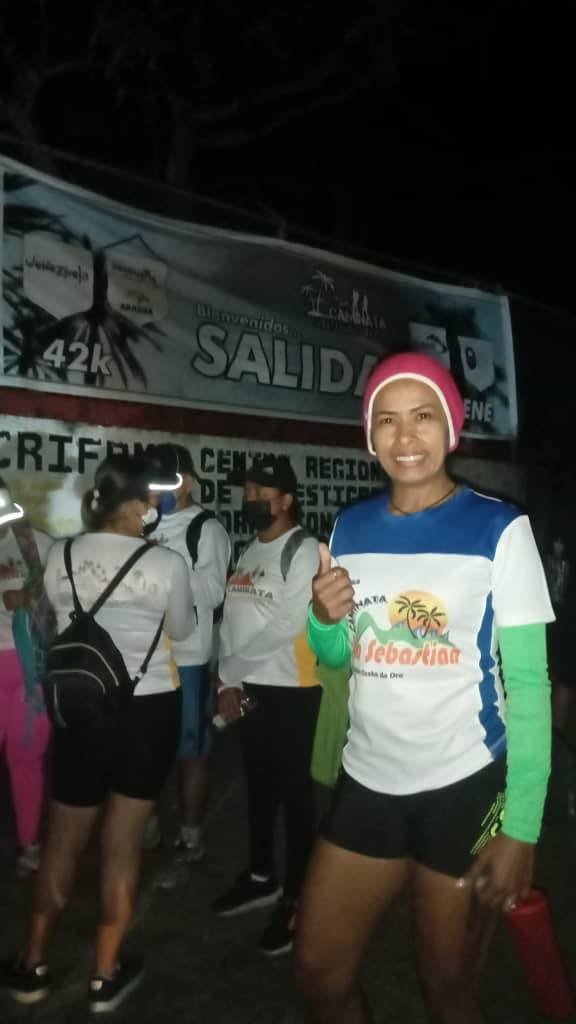 Mileicza en Choroní, con dos caminantes de La Villa / Mileicza in Choroní, with two walkers from La Villa
El Día Internacional de la Mujer, escribí esta breve reseña para homenajear a Mileicza Martinez, mi amiga, vecina, representante de uno de mis alumnos cuando yo trabajaba en escuela, y muchas cosas más... todas buenas.
Mileicza es una emprendedora, una mujer con mucho temple. Tiene su floristería cerca de mi casa, un negocio emprendedor, próspero. Allí ella, personalmente, realiza toda clase de arreglos florales y de fiestas: infantiles, temáticas...en fin, una variedad de arreglos como los quiera el cliente. Pero lo más importante de ella - siempre el "pero" - es que es caminante y senderista. Lleva mas de dieciséis años realizando este bello deporte, por decirlo así, y participando en sus eventos que disfruta "a no más". Ha llegado al estado de Nirvana, tiene una espiritualidad enorme. Nunca está triste, por el contrario siempre la podemos ver sonriente, complaciente, optimista. Ve la vida desde otro ángulo. Cómo contagia su ánimo, su energía. Es increíble.
On International Women's Day, I wrote this short review to honor Mileicza Martinez, my friend, neighbor, representative of one of my students when I worked at the school, and many more things... all good.
Mileicza is an entrepreneur, a woman with a lot of character. She has her flower shop near my house, an enterprising, prosperous business. There she personally makes all kinds of flower arrangements and parties: children's, themed... in short, a variety of arrangements as the client wants. But the most important thing about her - always the "but" - is that she is a walker and a hiker. She has been doing this beautiful sport for more than sixteen years, so to talk, and participating in its events that she enjoys "no more". She has reached the state of Nirvana, she has an enormous spirituality. She is never sad, on the contrary we can always see her smiling, complacent, optimistic. See life from another angle. How contagious is her spirit, her energy. She Is incredible.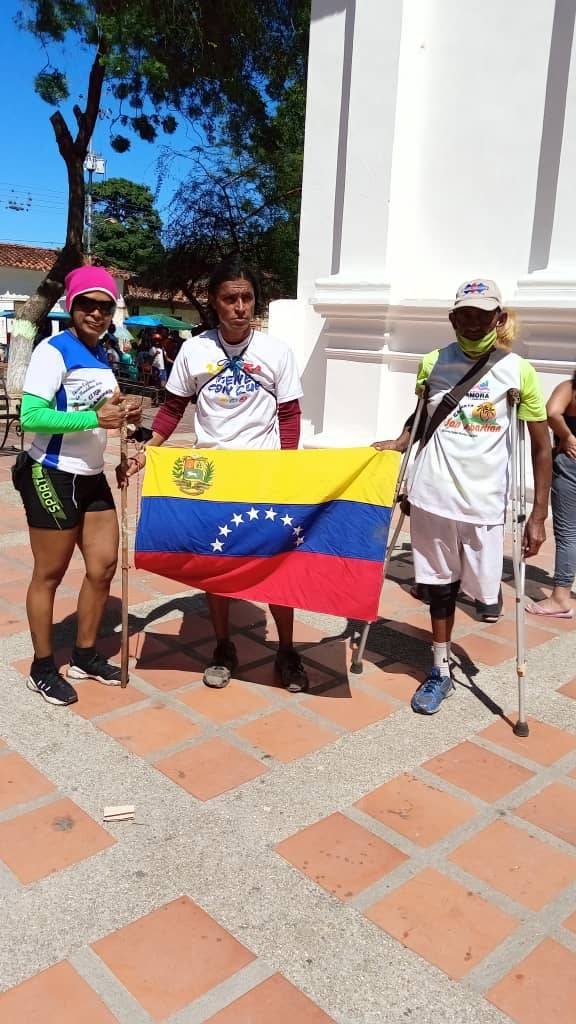 Mileicza con dos caminantes de La Villa en la caminata más reciente, una que acaban de realizar en Choroní /Mileicza with two walkers from La Villa on the most recent walk, one they have just completed in Choroní
Aquí en nuestro pueblo, Villa de Cura, en el estado Aragua de Venezuela, Mileicza planifica tres caminatas en el año:
1). Inicia en febrero con la "Carnavalata Samba Show" Preciosa. Con disfraces.
"El Camino del Terror"se realiza en octubre, en Halloween.

Diciembre. La más esperada de todas: La caminata "Retro Mix Generación de Acetato"
Sus caminatas son temáticas, Eligen reinas, hay premios, se compite por el mejor disfraz. Y disfrutan enorme "Los Años Dorados", la del final del año.
Como dice ella: "No somos una moda, somos una época".
Con su gran manada de caminantes de otras regiones de los estados,podemos verla en las caminatas de Choroní, Maracay, San Sebastián, San Casimiro, Ocumare de la Costa. Eso sí: Esa gran manada de caminantes no son amigos, se considera una gran familia.
Bueno, yo triste porque quisiera agregarme al grupo, pero...será pa' que cuando vengan de regreso se topen conmigo: "Hola, ahora es que voy yendo". Y ella, con su buen ánimo me contesta: Quienes logran lo que quieren no tienen pretextos. Y no conocen la frase "No se puede"



Tomaré su consejo, a ver si me anoto en este bello grupo y también llego a ser caminante.
Here in our town, Villa de Cura, in the Aragua state of Venezuela, Mileicza plans three walks a year:
1). It starts in February with the "Carnavalata Samba Show"
Lovely. With costumes.
"The Path of Terror" takes place in October, on Halloween.

December. The most anticipated of all: The walk "Retro Mix Generation of Acetate"
Their walks are themed, they choose queens, there are prizes, they compete for the best costume. And they enjoy enormously "The Golden Years", the one at the end of the year.
As she says: "We are not a fashion, we are an era".
With its large herd of walkers from other regions of the states, we can see it on the walks of Choroní, Maracay, San Sebastián, San Casimiro, Ocumare de la Costa. Of course: That great herd of walkers are not friends, they consider themselves a great family.
Well, I'm sad because I would like to join the group, but... it will be so that when they come back they run into me: "Hello, now I'm going." And she, with her good spirits, answers me: Those who achieve what they want have no excuses. And they don't know the phrase "I can't"



I will take her advice, to see if I join this beautiful group and also become a walker.

---
---