Boom boom Indian premier League..The last step to reach the final is full of thorns.
Hi sports lovers!
Welcome in my sport post..
Delhi Capitals has always been my favorite team. Barring Delhi Capitals' last two matches against Royal Challenge Bangalore and Chennai Super King, the IPL journey so far has been quite spectacular. Till the making of this post, there are only two matches left in the IPL, out of which one match will be played between Kolkata Knight Riders and Delhi Capitals. The team that wins out of this will play directly against Chennai Super King in the final. Delhi Capitals had lost two unnecessary wickets in the previous match (unnecessary shots from Rishabh Pant and Prithvi Shaw) due to which DC was out of the match otherwise score was 180 plus. As far as Chennai Super King is concerned, it definitely has experienced players who are putting in their best.
The road for Delhi Capitals in the second qualifier match will never be smooth yet I pray that Delhi Capitals reach the finals.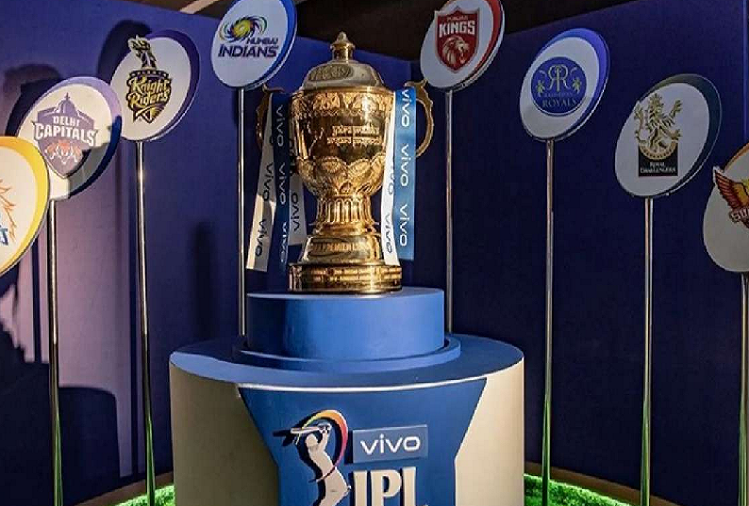 source
In this post I have discussed about the first qualifier match between Chennai Super Kings and Delhi Capitals. Surely the experience trumps the passion and the inexperience. Had Delhi Capitals had a little patience and showed some courage then surely the outcome of this match would have been different as Delhi Capitals have the best trio of fast bowlers. Positive things unfolded in this match which will surely act as a tonic for Delhi Capitals in the second qualifier match.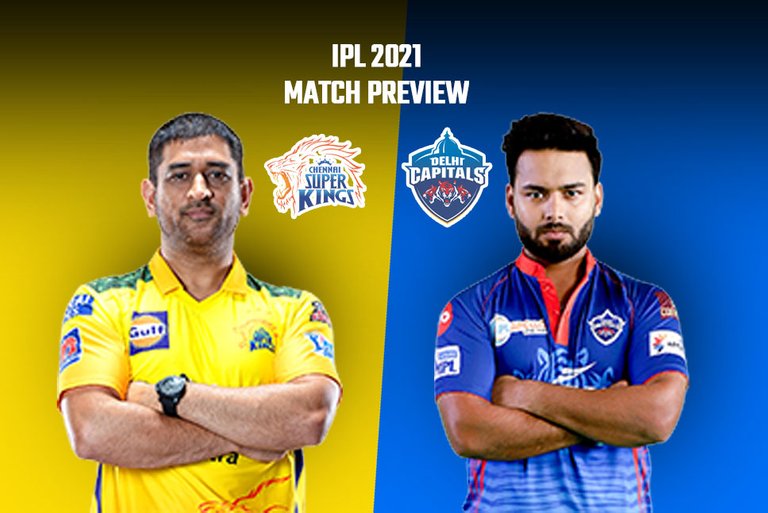 source
Even though the IPL had to be postponed midway in the year 2021, Chennai has crossed the play-offs. Chennai Super Kings have reached the final thanks to a brilliant innings of 63 runs in 44 balls by Robin Uthappa, 70 runs in 50 balls by Rituraj Gaikwad. But Chennai Super King or the reason for winning the match was not only the batsmen, there was equal support from the bowlers and fielders. In the bowlers J. Hazlewood took two wickets for 29 runs in 4 overs and along with this Jadeja, Moeen Ali also took one each. Contributed to take Chennai to the final by taking wickets. And as far as chennai won the toss and decided to bowl whereas in the last 5 matches chennai won the toss and decided to bowl, and all was able to maintain my dominance i.e. win the match.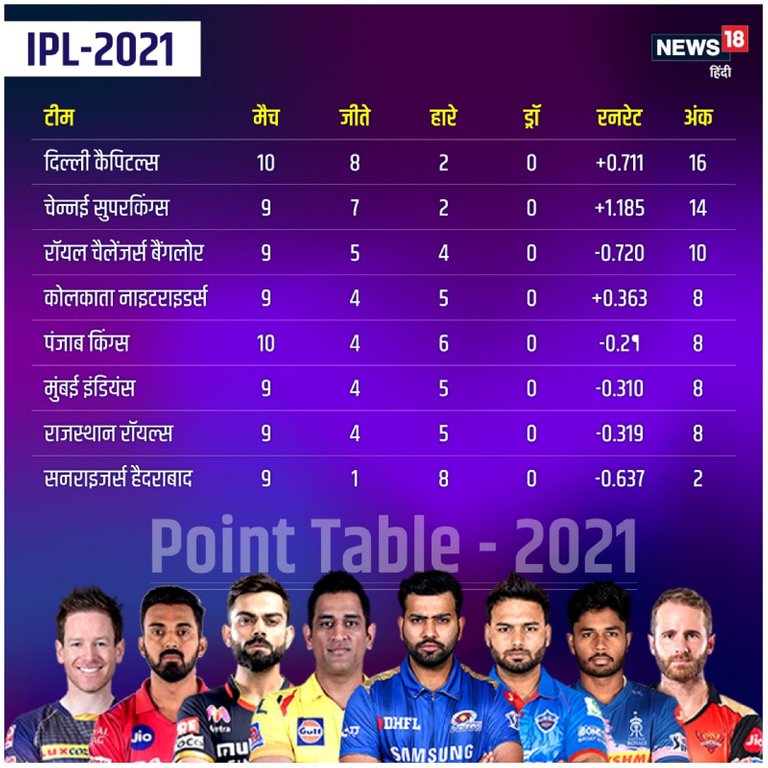 source
Even though Delhi Capital has been my favorite team, still I really liked the batting of Rituraj Gaikwad and Robin Uthappa and I also liked the quick knocks of Prithvi Shaw, Simran Hitmayer and Robin Uthappa in Delhi. The whole match was thrilled till the last ball Stayed. And no one could have taken a clear that which of these two teams would win and a cricket spectator always expects that I must go to the last ball of today's decision and that's what happened.
Even if my favorite team has lost, but still I will support them, because they have a chance in Eliminator now, that they can play the final from Chennai. Because today's match is the Eliminator match of RCB and KKR. Whichever team wins in this match, it will play another Eliminator match from Delhi. And whichever team out of them will play the final against Chennai in the last. Today's match has started, I do not know which team will win, but on the 13th, I would like my team to win and play the final from Chennai, because there are many reasons why Delhi has not even won a single match. Haven't won the final, and Chennai has won many times.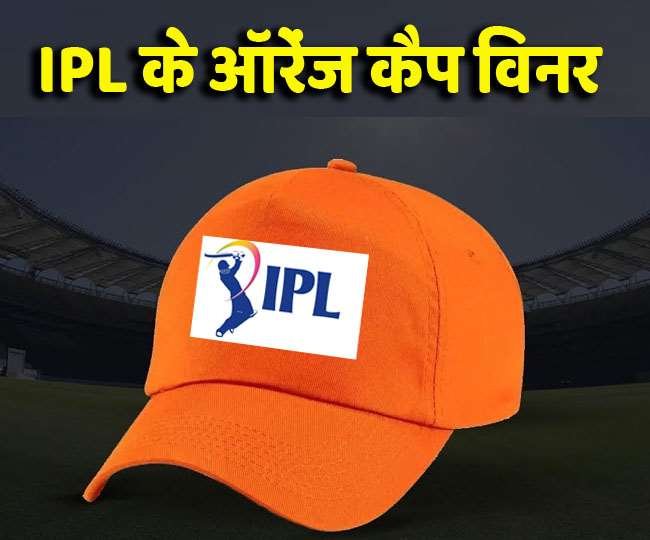 source
Now let's talk about how many balls the players of the teams of both the sides scored in which Prithvi Shaw 60 runs in 34 balls, Shikhar Dhawan 7 runs in 7 balls, this was the worst innings of Shreyas Iyer, he scored one run in only 8 balls. Along with this, Akshar Patel scored 10 runs in 11 balls, Rishabh Pant scored his half century in 35 balls, Simran Hitmayer 37 runs in 24 balls, and Tom Karan did not even open his account and talk about bowling, then the most more Tom Karan took 3 wickets A. Nortje took 1 wicket and Avesh Khan also took 1 wicket.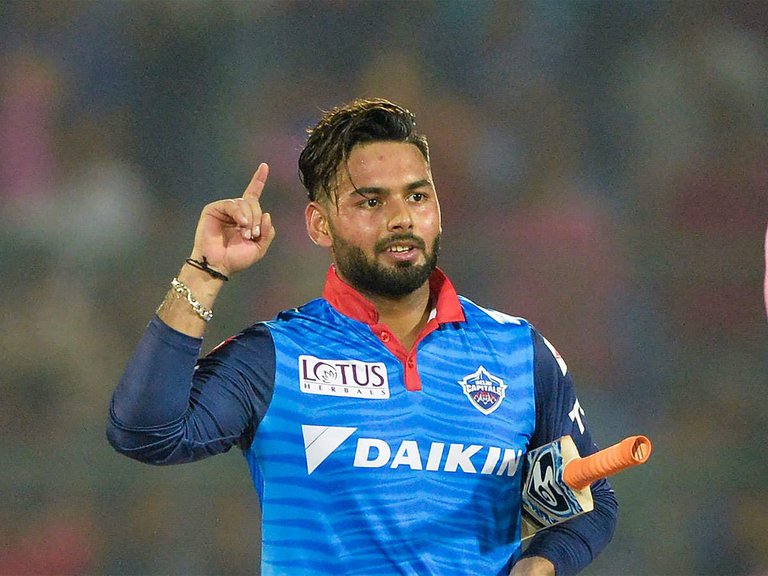 source
Now let's take a look at the performance of the batsmen and bowlers of the opposition team Chennai Super King, in which Rituraj Gaikwad 70 runs in 50 balls, Robin Uthappa 63 runs in 44 balls, Moeen Ali 16 runs in 12 balls, and Captain Mahendra Singh Dhoni 6 18 runs in balls, Ambati Rayudu 1 run in 3 balls Faf du Plessis 1 run in 2 balls, but had to return to the pavilion.
Delhi still topped the points table with 10 out of 14 matches. After that there is Chennai, then RCB Royal Challenger Bangalore has not won a single title yet. This will be first title for Royal Challenger Bangalore to claim it by defeating Delhi capital. RCB has a good chance of winning the title by reaching in final And. tomorrow will be a big day for Delhi capital and royal challenger Bangalore. Whichever team of the two will keep their patience till the end. Surely that team will deserves the win.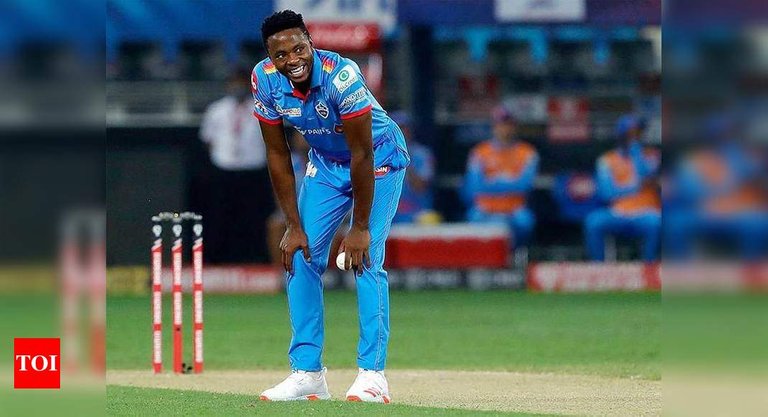 source
I will pray for Delhi capital because it is my favourite one team. After that there will be a big boom boom T20 world cup.. hold on till then.
Have a splendid day..
---
---