Entrenamiento de Caminata de Montaña con mi Hijo y mi compañero de Equipo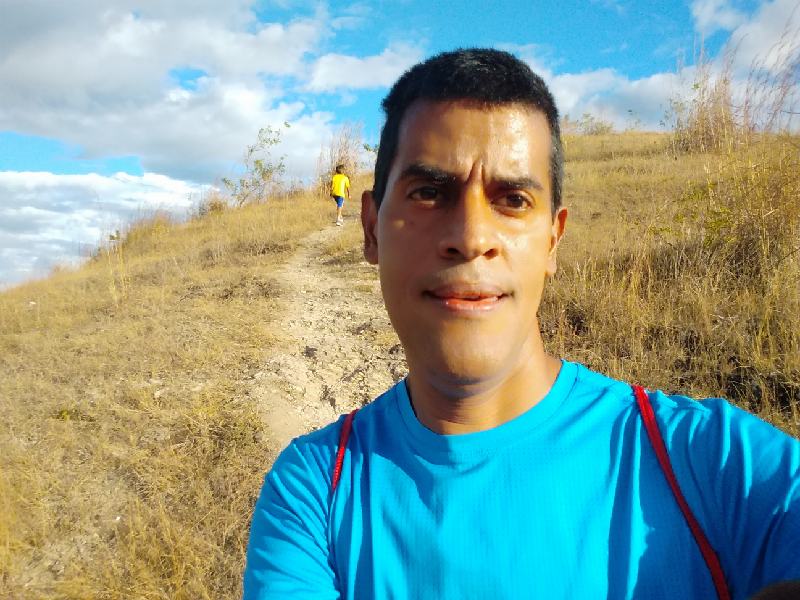 Saludos amigos de Hive, hoy nuevamente voy a compartir con ustedes otro entrenamiento de caminata que realice en el cerro de Los Chivos de mi comunidad, les cuento que mi hijo le gusta mucho subir esta montaña porque le encanta la naturaleza.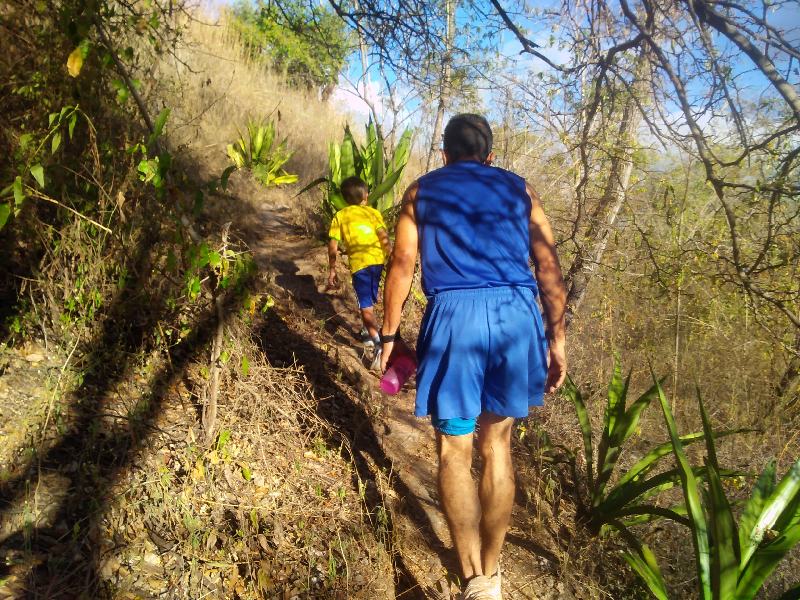 En esta oportunidad subimos mi hijo y mi compañero de equipo Simón, tenía previsto llegar hasta la parte de las Torres pero como subí con mi hijo no se sentía en condiciones física para cumplir toda la ruta, por eso llegamos hasta la tercera montaña.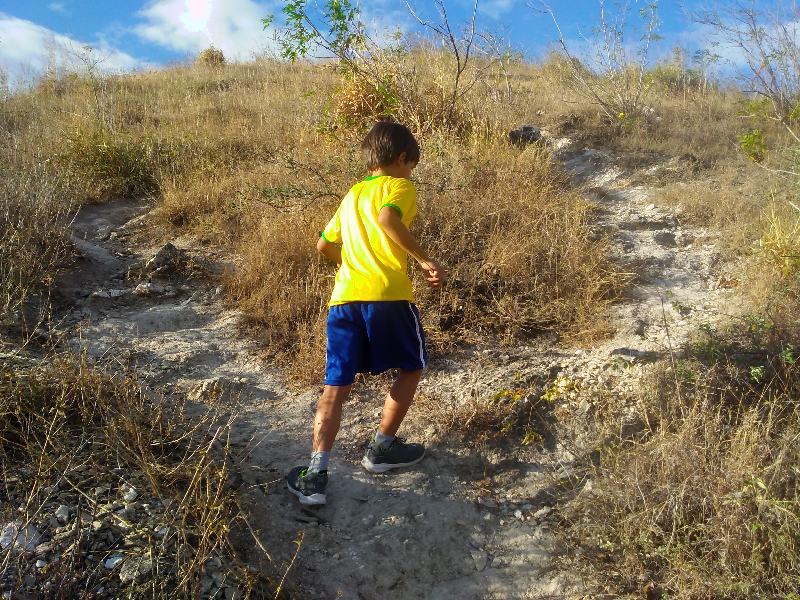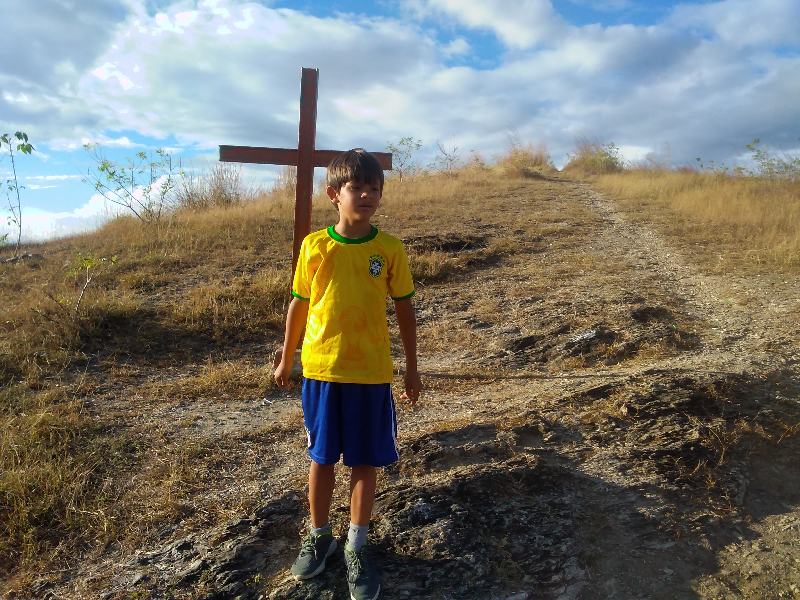 Al empezar a subir la montaña mi hijo marco el paso adelante y luego yo iba en la parte de atrás observándolo, es impresionante las condiciones que tiene porque comenzó a subir corriendo hasta me dejaron un poco atrás, después Simón aceleró el ritmo para irse adelante hasta las Torres.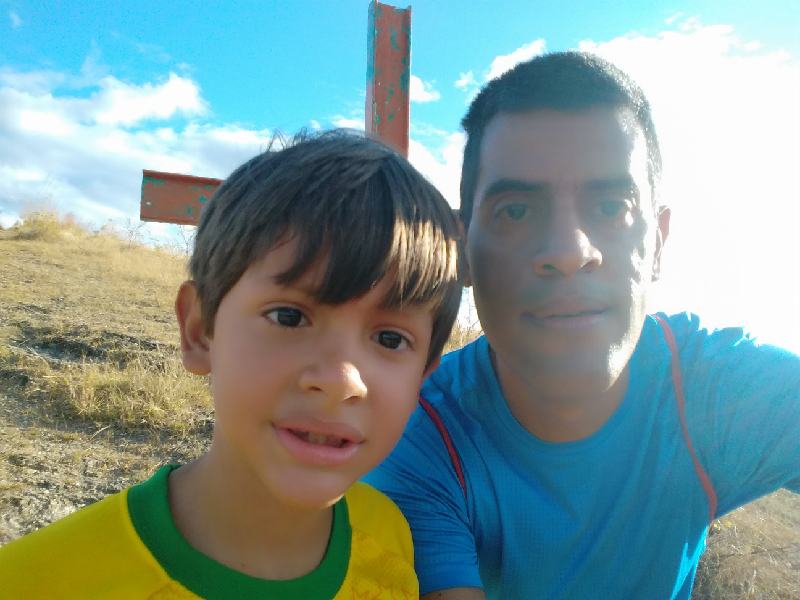 En este entrenamiento marcamos un tiempo de 10 minutos con 32 segundo hasta la parte donde está la cruz, luego nos detuvimos unos 2 minutos para la hidratación, el clima estaba bastante fresco, lo cual no fue necesario consumir mucha agua.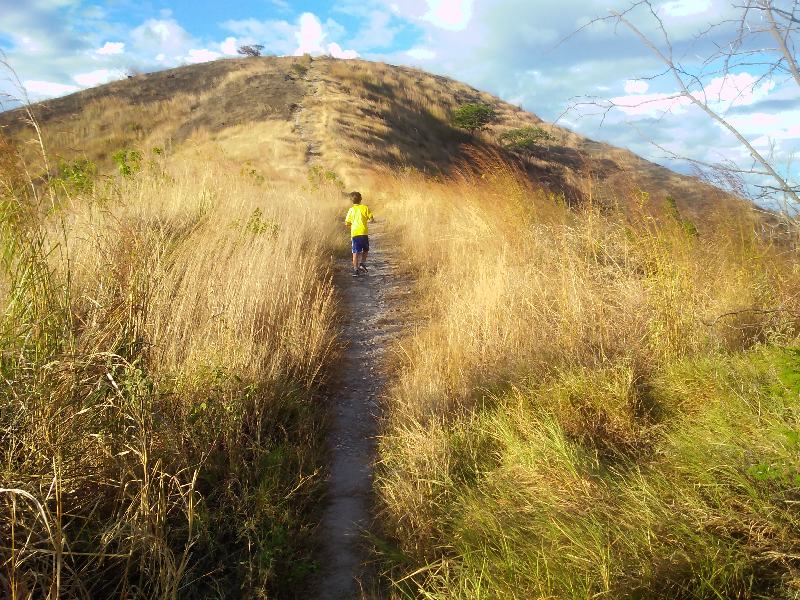 Después continuamos avanzando hasta la tercera montaña, ya se veía adelante mi compañero de equipo donde hizo un tiempo de 26 minutos, mi hijo y yo llegamos en tiempo de 30 minutos, es decir cuatro minutos después. En esta parte de la montaña había muchas brisa, se respiraba todo el oxigene natural.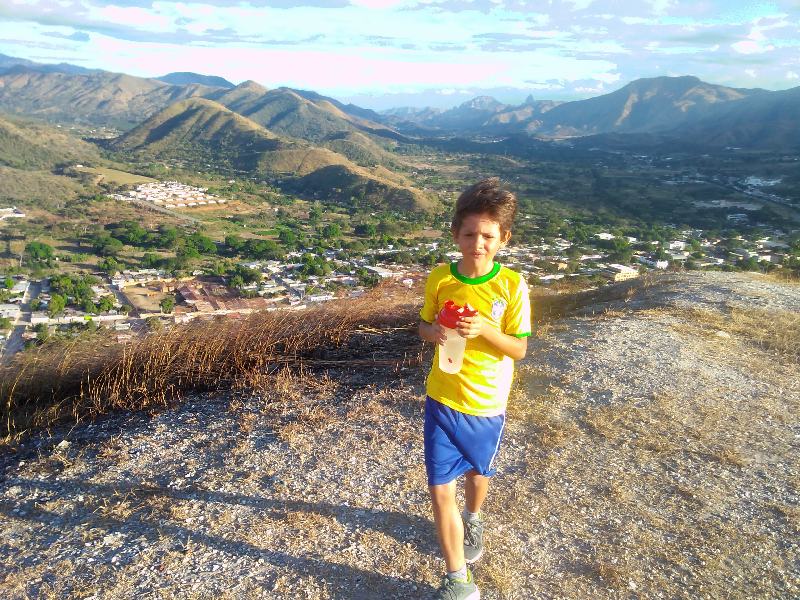 Cabe destacar que íbamos a esperar que mi compañero de equipo regresara, pero me encontré con otro caminante y decidimos bajar la montaña con él, porque después el cuerpo se iba enfriar un poco debido a la espera, entonces continuamos con el retorno hasta la casa.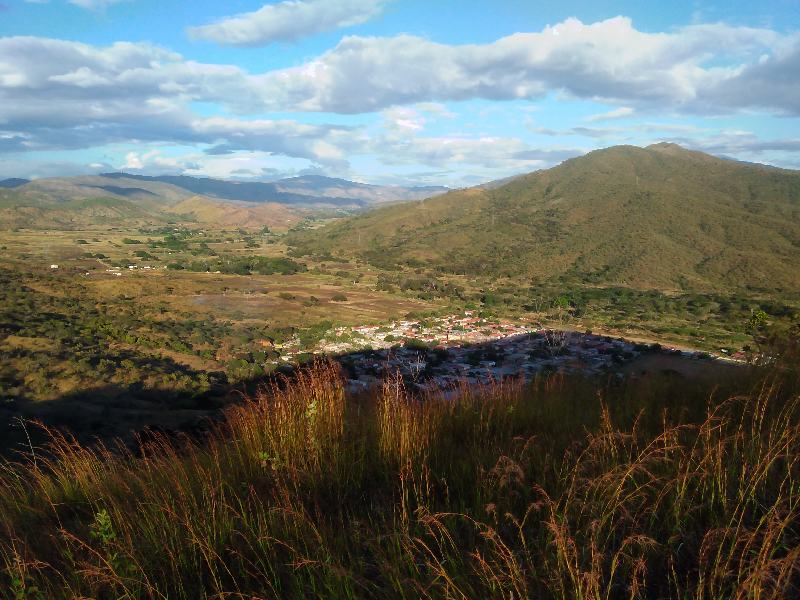 En el ruta pudimos observar que una persona sembró dos pequeños árboles, me imagino que un futuro para tener un poco de sombra para las personas que hacen deporte en esta montaña, pensé que sería una buena idea también yo sembrar algunas plantas que sirvan para un futuro den sombra a todos nosotros, pero tendría que subir con un poco de agua para poder echarle para que no se sequen debido a que no estamos en temporada de invierno.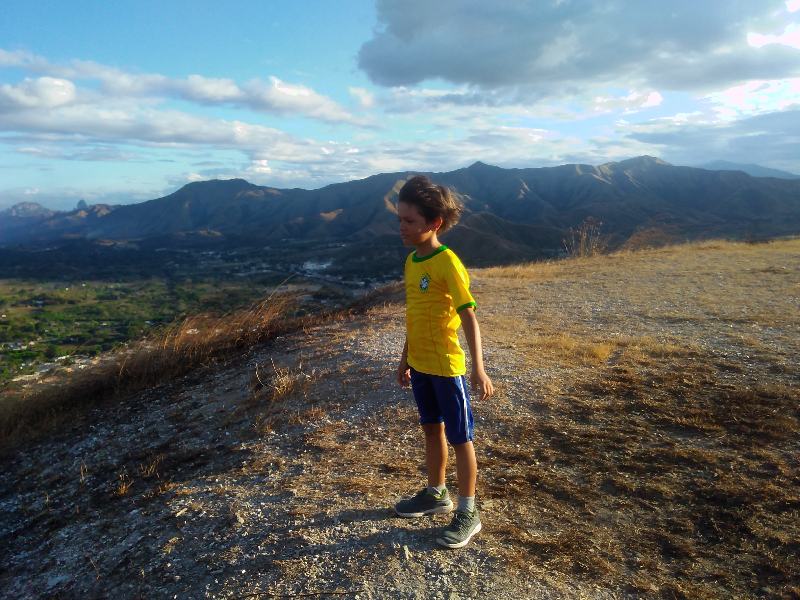 En esta montaña no se observan árboles de grandes tamaño, que serviría para proteger un poco de sombra a los caminantes, y también sería una manera de obtener mayor cantidad de oxigeno natural a través de las plantas y disfrutar este espacio natural.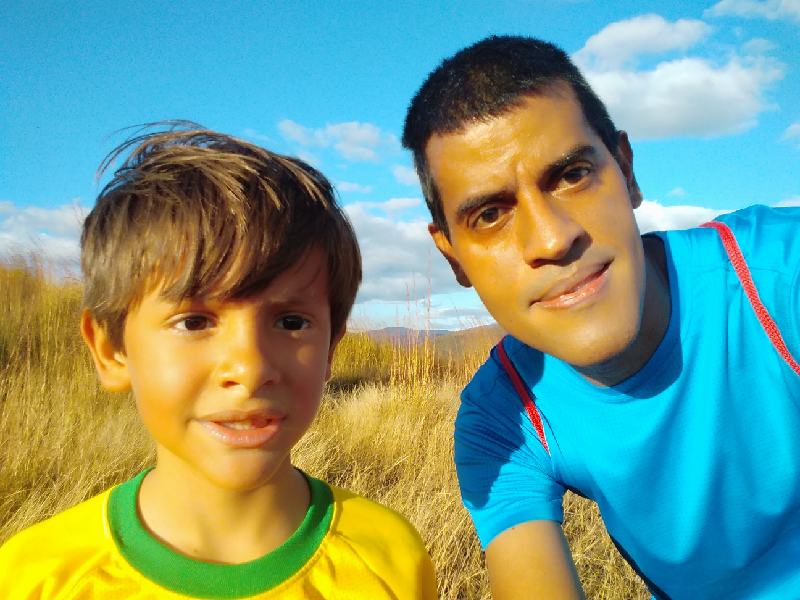 Al llegar completamos todo el entrenamiento en tiempo total de 56minutos con 27 segundos, mi hijo llegó en buenas condiciones, hoy en día los niños tienen mucha energía, es importante que realicen algún deporte para que disfruten de esta forma el contacto con la naturaleza.
Este fue todo mi entrenamiento, nos vemos en una próxima publicación.
English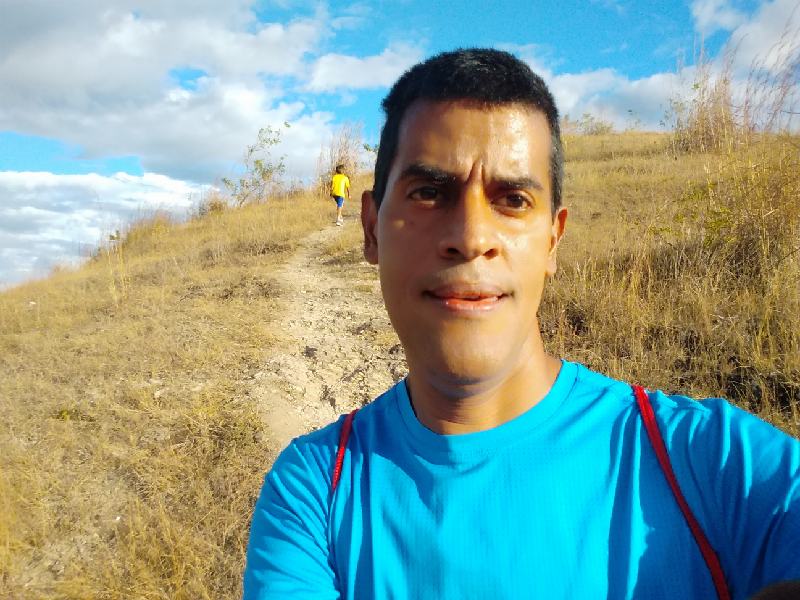 Greetings friends of Hive, today again I am going to share with you another hiking training that I do in the Los Chivos hill of my community, I tell you that my son likes to climb this mountain because he loves nature.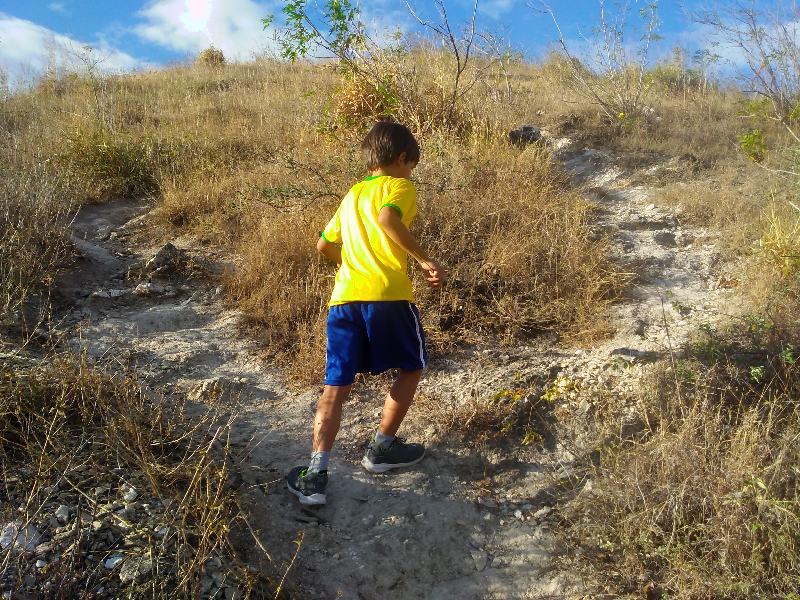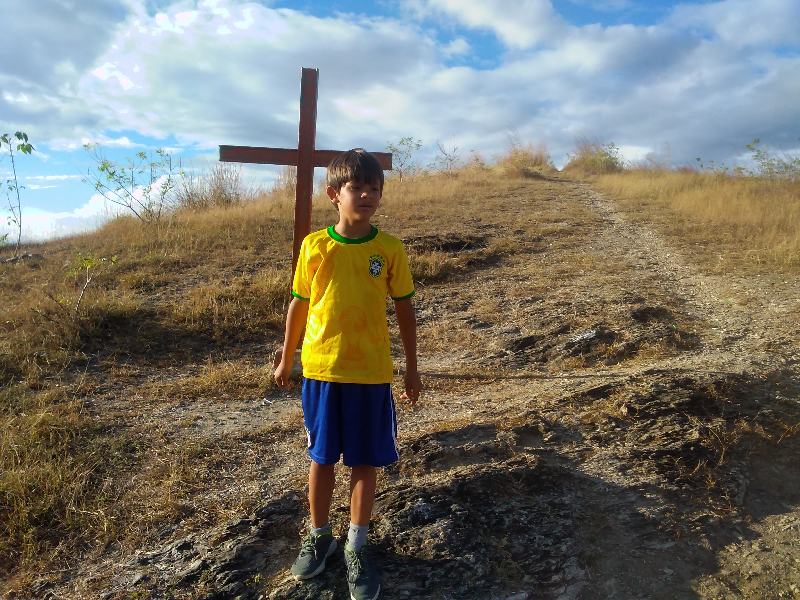 On this occasion, my son and my teammate Simón climbed, I had planned to reach the Torres part but as I climbed with my son he did not feel in physical condition to complete the entire route, so we reached the third mountain. meter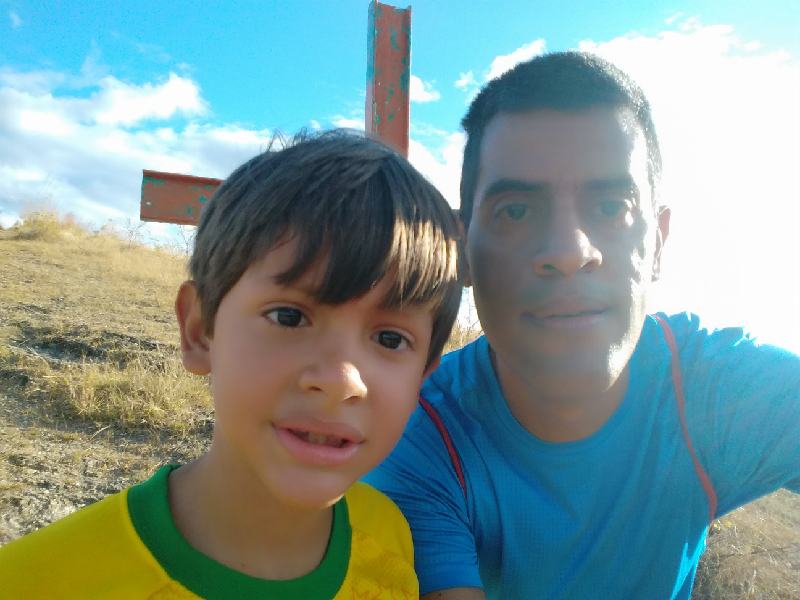 When I started to climb the mountain, my son marked the step forward and then I was in the back observing him, the conditions he has is impressive because he began to run up until they left me a little behind, then Simón accelerated the pace to go forward until the towers.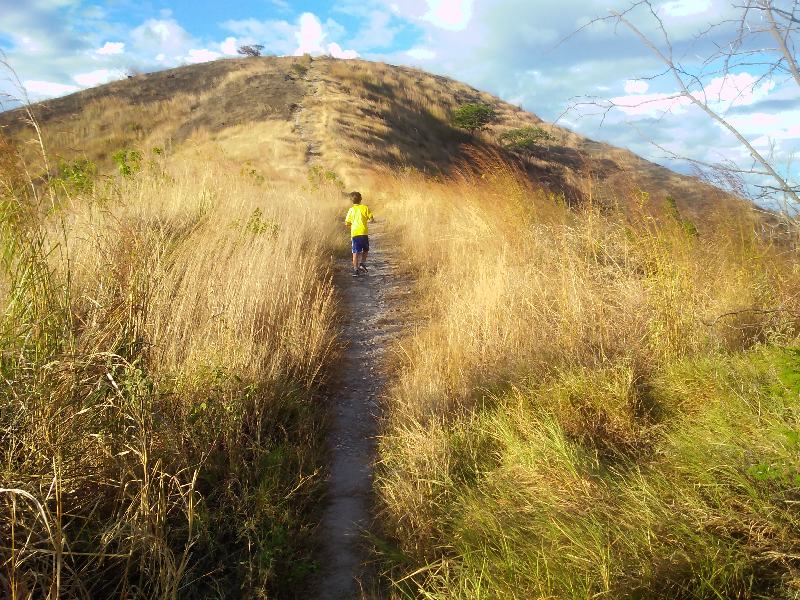 In this training we set a time of 10 minutes and 32 seconds to the part where the cross is, then we stopped for about 2 minutes for hydration, the weather was quite cool, which was not necessary to consume a lot of water.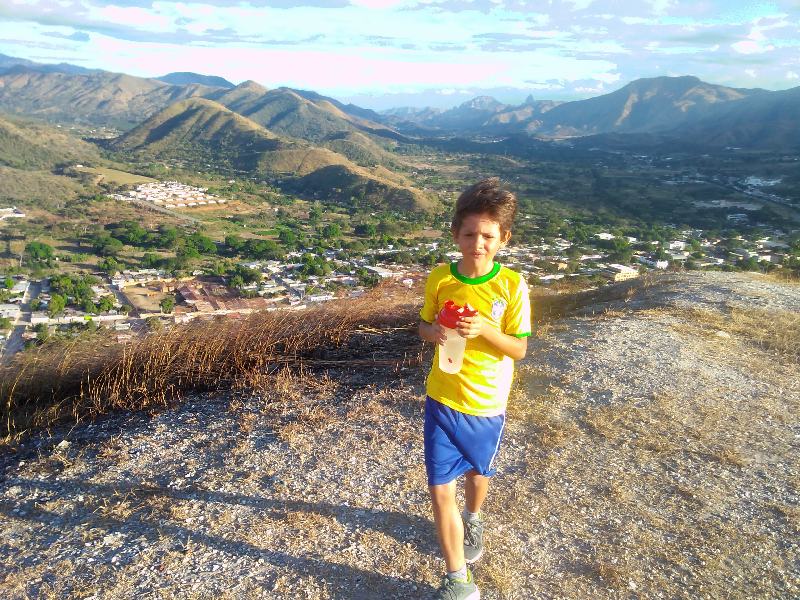 After we continued advancing to the third mountain, my teammate was already ahead where he made a time of 26 minutes, my son and I arrived in a time of 30 minutes, that is four minutes later. In this part of the mountain there were many breezes, all the natural oxygen was breathed.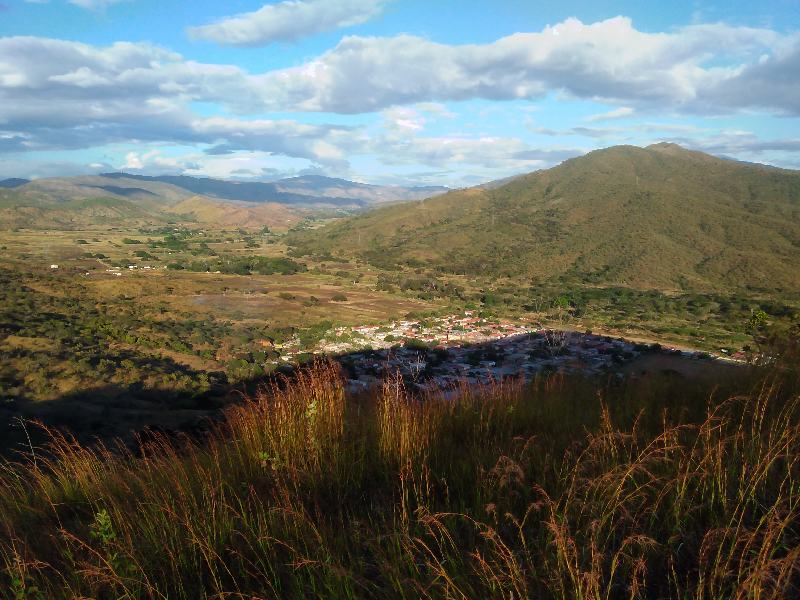 It should be noted that we were going to wait for my teammate to return, but I met another hiker and we decided to go down the mountain with him, because afterwards the body was going to cool down a bit due to waiting, so we continued with the return to the house.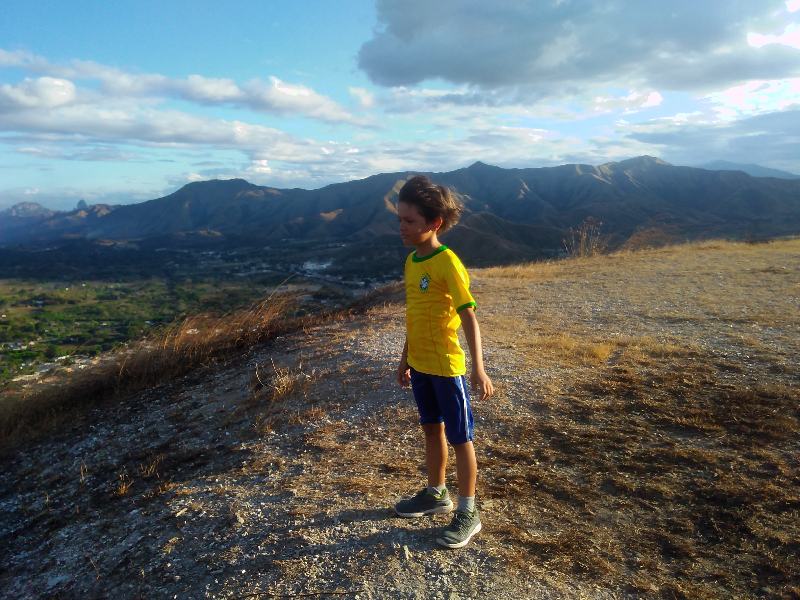 On the way we could see that a person planted two small trees, I imagine that a future to have a little shade for people who do sports on this mountain, I thought it would be a good idea for me to plant some plants that will serve for the future. give shade to all of us, but it should go up with a little water to be able to pour it so that they do not dry out because we are not in the winter season.
Large trees are not observed on this mountain, which would serve to protect walkers a little shade, and would also be a way to obtain a greater amount of natural oxygen through plants and enjoy this natural space.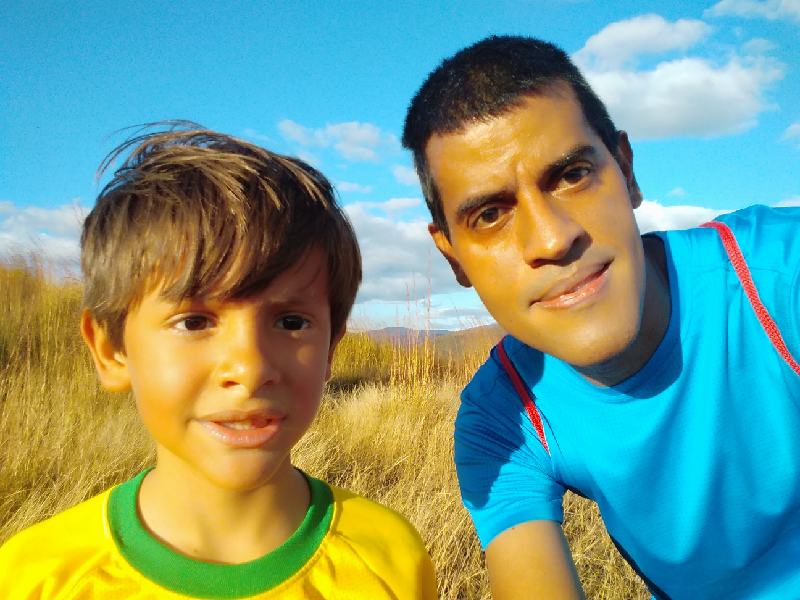 Upon arrival we completed all the training in a total time of 56 minutes and 27 seconds, my son arrived in good condition, nowadays children have a lot of energy, it is important that they do some sport so that they enjoy contact with nature in this way.

---
---