Healthy shake for vegan athletes
Greetings dear friends of the @plantpoweronhive community. Today, I want to share a healthy smoothie very appropriate for those who practice some exercise.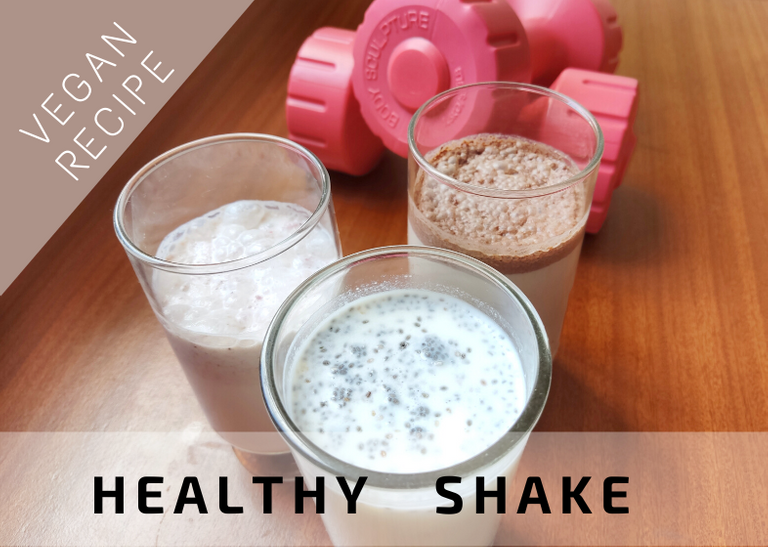 I have always heard that the vegan diet is deficient because there is no presence of some animal foods. This assertion becomes more lapidary when it comes to vegan athletes because there is a myth about muscle strength and animal products. As a nutritionist, I can tell you that these comments are far from reality.
If the vegan diet is well planned and a variety of foods from plant sources are combined, our body will receive all the nutrients to properly perform its functions.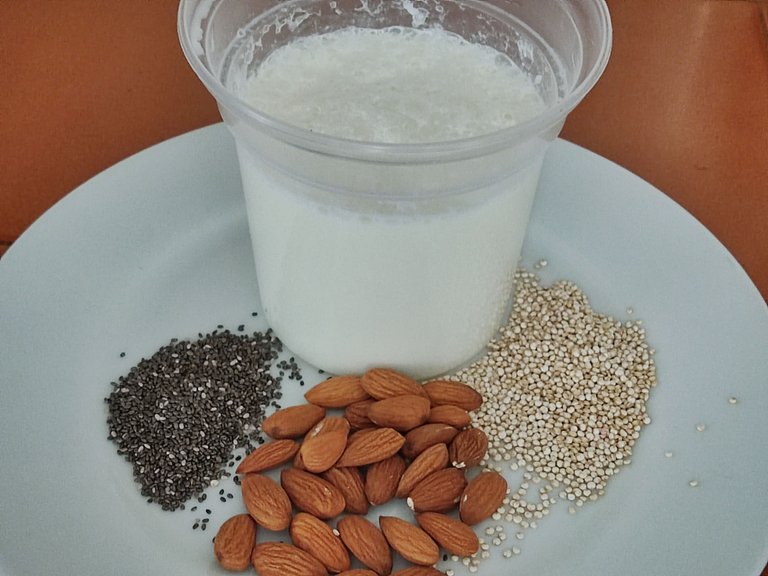 To adequately perform the muscular activity required by the practice of exercise our muscles require some major nutrients such as glucose, protein, calcium, magnesium, phosphorus, iron, zinc, and B vitamins. All these nutrients are present in two foods that we will use in our healthy shake: quinoa and chia seeds.
As for the contribution of amino acids, it is said that vegan food lacks some fundamental ones such as methionine, tryptophan, and lysine but do not worry because quinoa provides lysine, methionine, and tryptophan and chia seeds are rich in lysine. Quinoa and chia are also good sources of calcium.

You must cook the quinoa beforehand to have it ready to use.
Bring 2 cups of water to a boil, when the water starts to bubble add the previously washed quinoa. Cook over medium heat for 15 minutes. Turn off and drain well.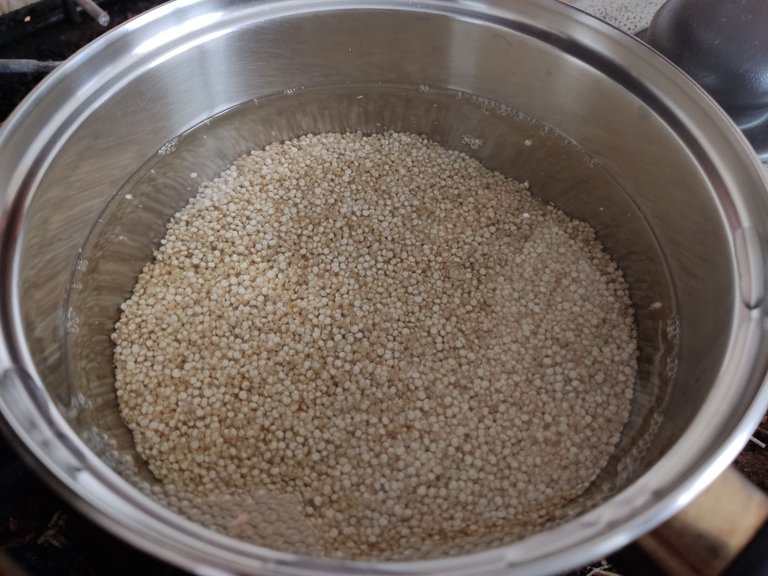 Pour a portion of almond milk and add per cup 2 level tablespoons of chia seeds, 2 tablespoons of cooked quinoa, and 2 tablespoons of sugar. Let it stand for 10 minutes before consuming this healthy smoothie to allow time for the soluble fiber from the chia to be released into the drink. The fiber content provided by the quinoa and chia is what helps your blood sugar levels to remain stable during exercise.

If you prefer this preparation of other flavors, you can make this healthy shake with strawberry or cocoa flavor, all you have to do is blend a portion of almond milk with 1/4 cup of strawberries or 2 tablespoons of cocoa powder and then proceed to add the cooked quinoa, chia, and sugar.

I hope this recipe pleases you and encourages you to prepare it at home.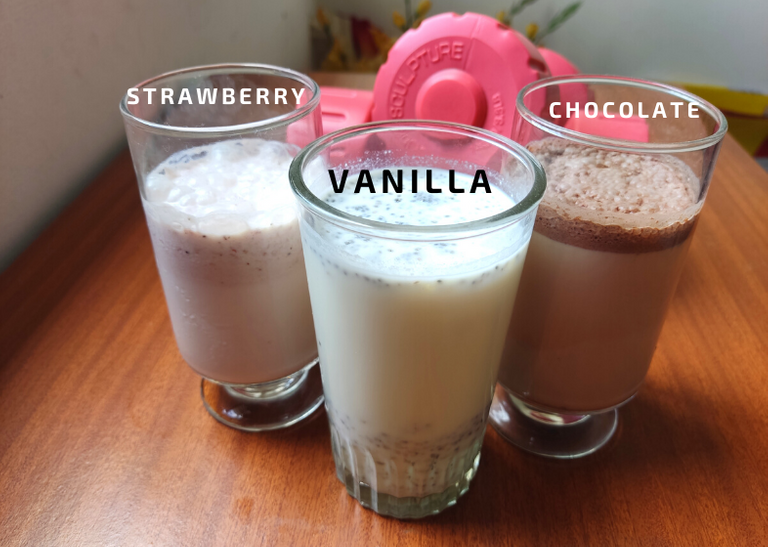 Thanks for reading. See you in a future post.
All photographs are property of the author.

---
---