El Himno Más Esperado #4: Episodio Especial, Competiciones Europeas
---
Hoy queremos traerles un episodio especial de la sección, El Himno más Esperado, pues está vez no solo tocaremos lo sucedido en la Champions League, sino que además hablaremos de algunos partidos de la Europa League, ya que está competición nos trajo en estos 16avos de final partidos más que interesantes, tanto por lo vivido en el terreno de juego, como por todo lo que rodeo los juegos minutos antes y después de que la pelota empezará a rodar.
Today we want to bring you a special episode of the section, The Most Anticipated Anthem, because this time we will not only touch on what happened in the Champions League, but we will also talk about some Europa League matches, since this competition brought us in these 16th of More than interesting matches end, both for what was experienced on the field of play, and for everything that surrounded the games minutes before and after the ball began to roll.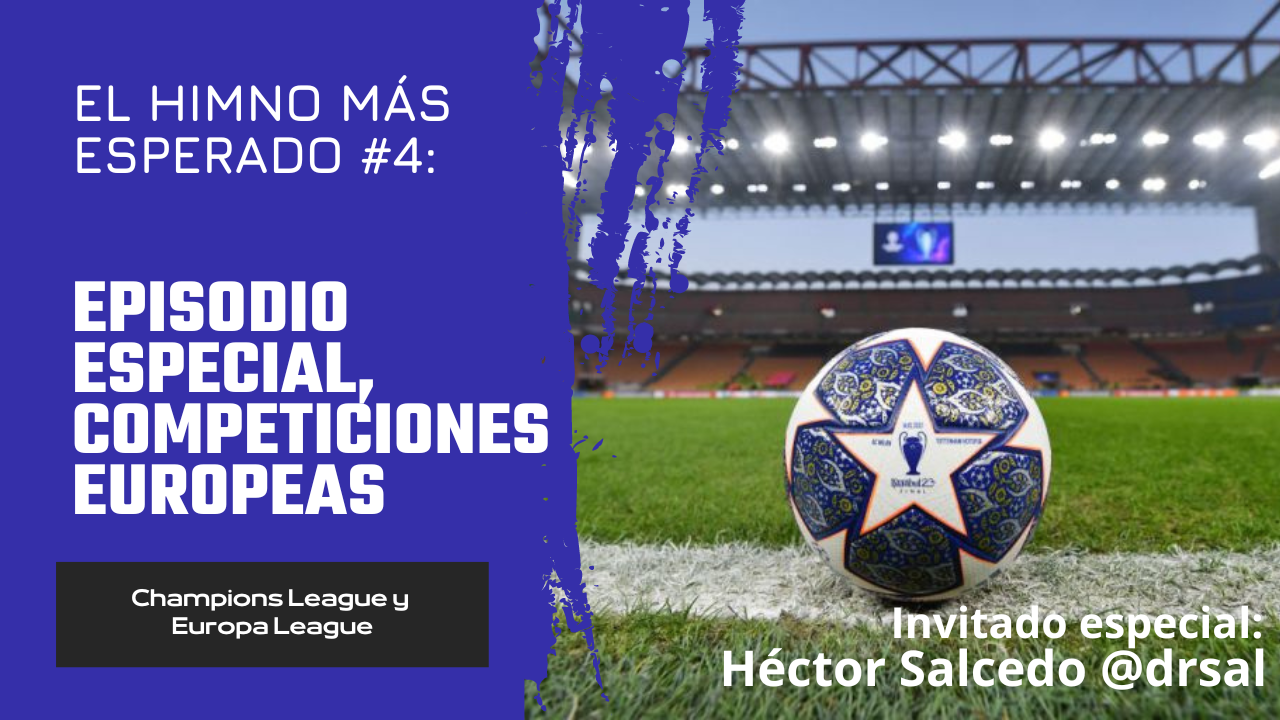 El Inter de Milan jugó contra fuego contra el Oporto, fue superado en la primera parte, y solo Onana mantuvo a su equipo de pie, y ya en la segunda parte los italianos fueron ganando un poco de terreno, logrando ganar el partido en una de las últimas jugadas, Lukaku remato un centro desde la banda al palo, y con mucha fortuna tomó ese mismo rebote y lo mando a guardar entre las redes. Gran parte de la mejoría del Inter vino posterior a la expulsión de Otavio, que luego de una falta sobre Calhanoglu, pagó muy caro su pelea en la primera parte con Dimarco.
Inter Milan played against fire against Porto, they were outclassed in the first half, and only Onana kept his team on their feet, and already in the second half the Italians were gaining a bit of ground, managing to win the game in one of In the last plays, Lukaku finished off a cross from the band to the post, and with great luck he took that same rebound and sent it to save between the nets. Much of Inter's improvement came after the sending off of Otavio, who, after a foul on Calhanoglu, paid dearly for his first-half fight with Dimarco.
Del City no hay demasiado que comentar, la falta de laterales le peso en este juego ya que el Leipzig les atacó mucho por las bandas, y pese a que se fueron arriba rápidamente por medio de Mahrez, Gvardiol empató de cabeza, siendo esto sorpresivamente la llave más cerrada de la primera vuelta. Preocupante es el nivel de Halaand, que aunque comenzó siendo una máquina goleadora, en los últimos partidos no consigue como agitar las redes.
There is not much to comment on City, the lack of full-backs weighed on them in this game since Leipzig attacked them a lot on the wings, and despite the fact that they went up quickly through Mahrez, Gvardiol equalized with a header, this being surprisingly the Closest key of the first round. Worrying is the level of Halaand, who although he started out as a scoring machine, in recent games he has not managed to shake the nets.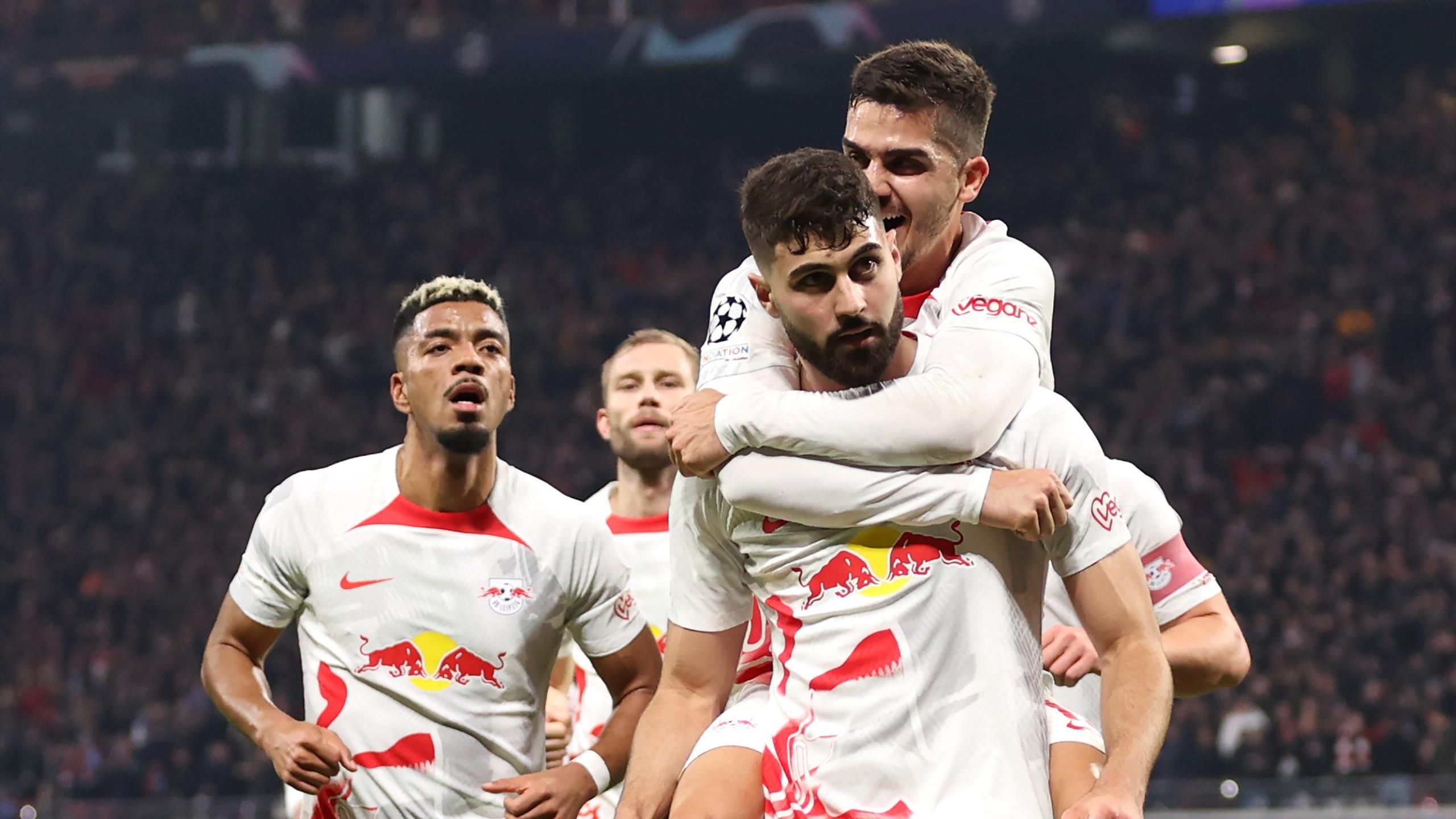 Fuente
Llegando al partido de la Juventus, desde esta editorial solo queremos remarcar el partidazo del fideo Di María, marcó un hat trick histórico, y sobre todo el primer gol y la jugada que precede a la pena máxima, son obras de arte de un jugador que nunca deja de demostrar su nivel, y ahora ya con un mundial entre los brazos, es probable que veamos a una versión más suelta, disfrutando de los últimos años que le quedan en un campo de juego.
Arriving at the Juventus match, from this editorial we only want to highlight the great match of the Di María noodle, he scored a historic hat trick, and especially the first goal and the play that precedes the maximum penalty, are works of art of a player who He never stops demonstrating his level, and now with a World Cup in his arms, it is likely that we will see a looser version, enjoying the last few years he has left on a playing field.
La Europa League también tuvo muchos partidos, el Mónaco y el Bayer Leverkusen nos regalaron uno de los mejores juegos de la temporada, un constante ida y vuelta que terminó con un infartante 3 a 2, pero lo alemanes se lo llevaron en la tanda de penales, demostrando que este año la Bundesliga está para grandes cosas en Europa. Otro partido que desde lo emocional fue muy interesante fue el Stade de Reinnes contra el Shakhtar Donetsk, que aunque no fue tan emocionante, ya que los ucranianos tuvieron que sobrevivir a las embestidas francesas, la tanda de penales no dejó a nadie insatisfecho, 8 tiros por equipo, y finalmente los ucranianos terminaron regalandole una alegría a su pueblo, que aunque no es mucho sabiendo de la situación que pasan, no por nada el fútbol es la cosa más importante de las menos importantes en nuestra vida.
The Europa League also had many games, Monaco and Bayer Leverkusen gave us one of the best games of the season, a constant back and forth that ended with a heart-stopping 3-2, but the Germans took it away in the penalty shootout , showing that this year the Bundesliga is up for great things in Europe. Another game that was very interesting from an emotional point of view was the Stade de Reinnes against Shakhtar Donetsk, which although it was not that exciting, since the Ukrainians had to survive the French onslaught, the penalty shootout did not leave anyone unsatisfied, 8 shots by team, and finally the Ukrainians ended up giving joy to their people, that although it is not much knowing the situation they are going through, football is not for nothing the most important of the least important things in our life.
El plato fuerte de la jornada se vivió en Old Trafford, el Manchester United eliminó al Barcelona en un partido que comenzó muy cuesta arriba para ellos, ya que en la primera parte recibieron un penal en contra. En la segunda parte ten Hag fue más atrevido, y tácticamente volvió a comerse a Xavi, la velocidad que le dió a sus extremos fue decisiva para inclinar la balanza a su favor, y aunque Lewandowski tuvo en sus piernas el gol de la victoria en el agregado, la defensa del United despejó el balón casi en la línea de gol, demostrando que con este nuevo entrenador están para grandes cosas, y su proyecto cada vez luce más interesante, sino hay que mirar el fichaje de Casemiro, que muchos llegamos a criticarlo y ayer fue sin duda el MVP del partido, con un despliegue defensivo y con balones al vacío que nunca fueron predecidos por el medio campo o la defensa cule.
The highlight of the day was lived at Old Trafford, Manchester United eliminated Barcelona in a game that began very uphill for them, since in the first half they received a penalty against them. In the second half ten Hag was more daring, and tactically he came back to eat Xavi, the speed he gave his wingers was decisive in tipping the balance in his favor, and although Lewandowski had the winning goal in his legs in the added, United's defense cleared the ball almost on the goal line, showing that with this new coach they are up for great things, and their project is looking more and more interesting, but you have to look at the signing of Casemiro, many of whom came to criticize him and yesterday he was without a doubt the MVP of the game, with a defensive deployment and empty balls that were never predicted by the midfield or the cule defense.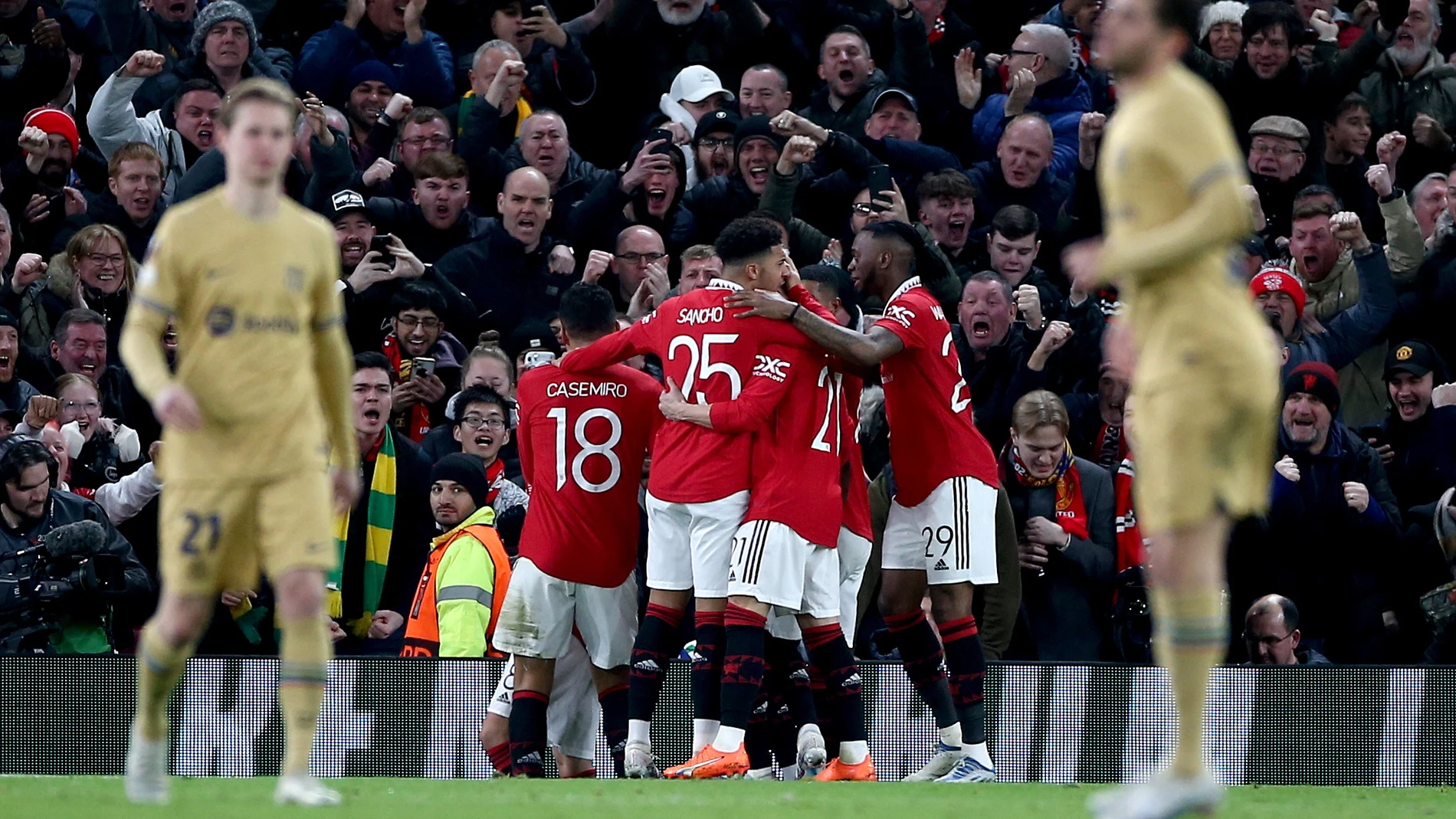 Fuente
Muchas gracias por su apoyo, nos vemos de nuevo cuando el Himno más Esperado por Todos vuelva a sonar y nos regale nuevamente 90 minutos del deporte más bello del mundo, y como lo prometimos en el vídeo, intentaremos subir nuestras predicciones para la Europa League, que aunque no es la competición que todos quieren, este año pinta muy bien...
Thank you very much for your support, we'll see you again when the Most Awaited Anthem by All plays again and gives us 90 minutes of the most beautiful sport in the world again, and as we promised in the video, we will try to upload our predictions for the Europa League, Although it is not the competition that everyone wants, this year looks very good...
---
▶️ 3Speak
---
---