Charla Entre Panas, Episodio #7: Barcelona saca un resultado de oro del Santiago Bernabeu
---
Uno de los eventos deportivos más importantes del mundo, el Clásico Español, vivió una nueva edición, y más allá de la rivalidad entre el Barcelona y el Real Madrid, hoy se jugaba la ida de la semifinal de la Copa de España, una nueva oportunidad para cualquiera de estos equipos para alcanzar una nueva final, y levantar otro trofeo que les permita seguir bañando de oro su más que contrastada historia.
One of the most important sporting events in the world, the Spanish Classic, lived a new edition, and beyond the rivalry between Barcelona and Real Madrid, today the first leg of the semifinal of the Spanish Cup was played, a new opportunity for any of these teams to reach a new final, and raise another trophy that allows them to continue bathing their more than proven history in gold.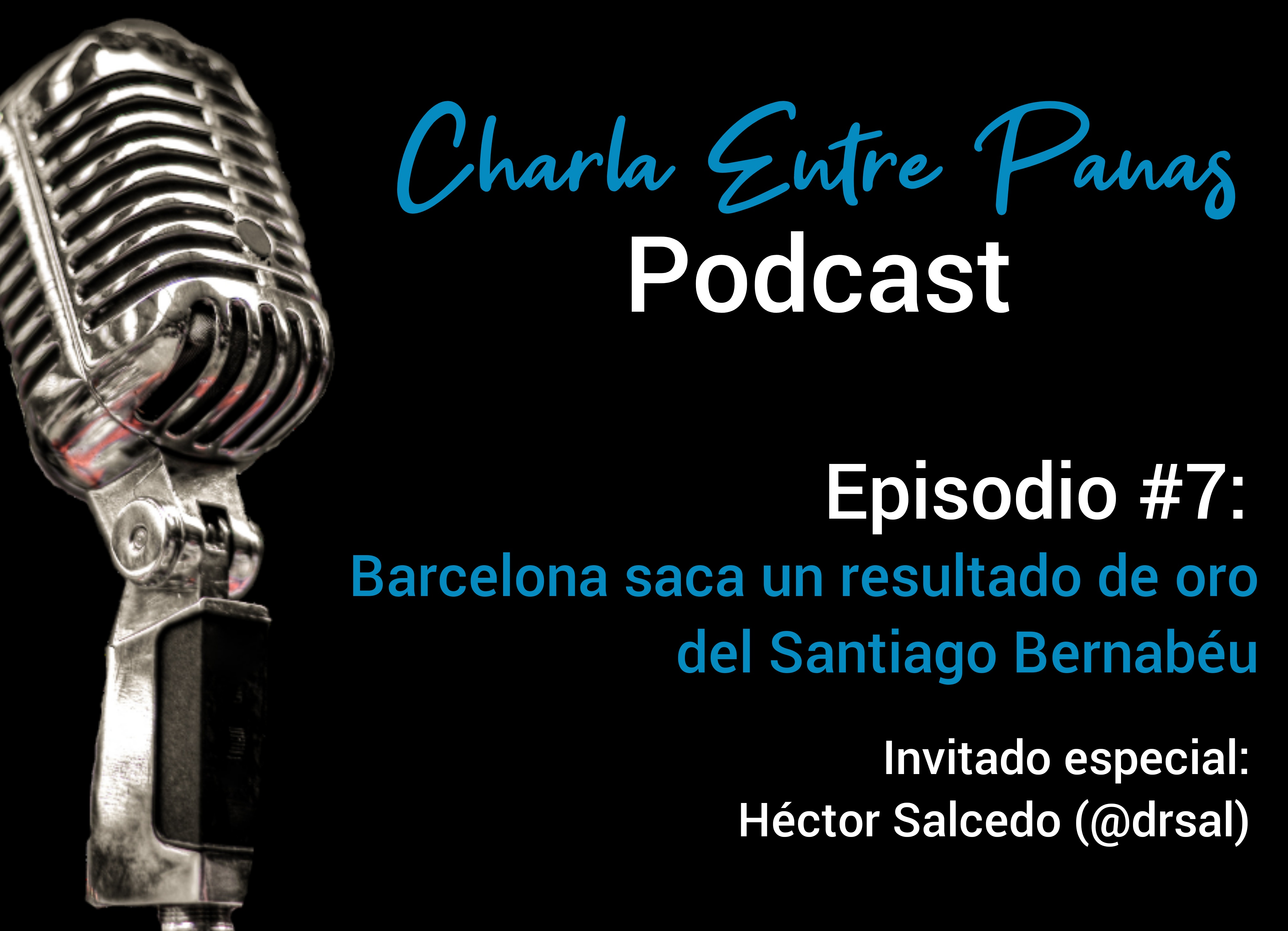 Ambos equipos llegaban con dinámicas muy diferentes, el Barcelona venía de una semana tétrica, donde fueron eliminados de la Europa League, perdiendo igualmente terreno en La Liga al encajar una derrota inimaginable contra el Almería, equipo que lucha por no descender, mientras que el Real Madrid venía de una semana casi perfecta, logrando remontar un 0 a 2 en Anfield, uno de los templos del fútbol, goleando al Liverpool en el proceso, mientras que por La Liga, consiguieron empatar en el Derby Madrileño, restándole un punto en la clasificación a los culés.
Both teams arrived with very different dynamics, Barcelona came from a gloomy week, where they were eliminated from the Europa League, also losing ground in La Liga by conceding an unimaginable defeat against Almería, a team that is fighting not to be relegated, while Real Madrid came from an almost perfect week, managing to come back from 0 to 2 at Anfield, one of the temples of football, thrashing Liverpool in the process, while for La Liga, they managed to draw in the Madrid Derby, subtracting one point in the standings. to the culés.
Y aunque la gran mayoría apostaba por una victoria del Real Madrid, viendo además la plaga de lesiones que sufría el Barcelona, el resultado final fue una sorpresa, la matriz fue hackeada con un virus, y los de Xavi jugarán la vuelta en el Camp Nou con una ventaja en el marcador. Pese a que el Madrid fue superior en las estadísticas de las cuales los culés generalmente nos jartamos, hoy no se vió ni rastro del ADN Barça, el planteamiento fue extremadamente conservador, y al final ni siquiera Vinicius fue capaz de bailar gracias a la pareja que tuvo durante estos 90 minutos.
And although the vast majority bet on a victory for Real Madrid, also seeing the plague of injuries suffered by Barcelona, ​​the final result was a surprise, the matrix was hacked with a virus, and Xavi's men will play the second leg at the Camp Nou with a lead on the scoreboard. Despite the fact that Madrid was superior in the statistics of which we culés generally give up, today not a trace of the Barça DNA was seen, the approach was extremely conservative, and in the end not even Vinicius was able to dance thanks to the couple who had during these 90 minutes.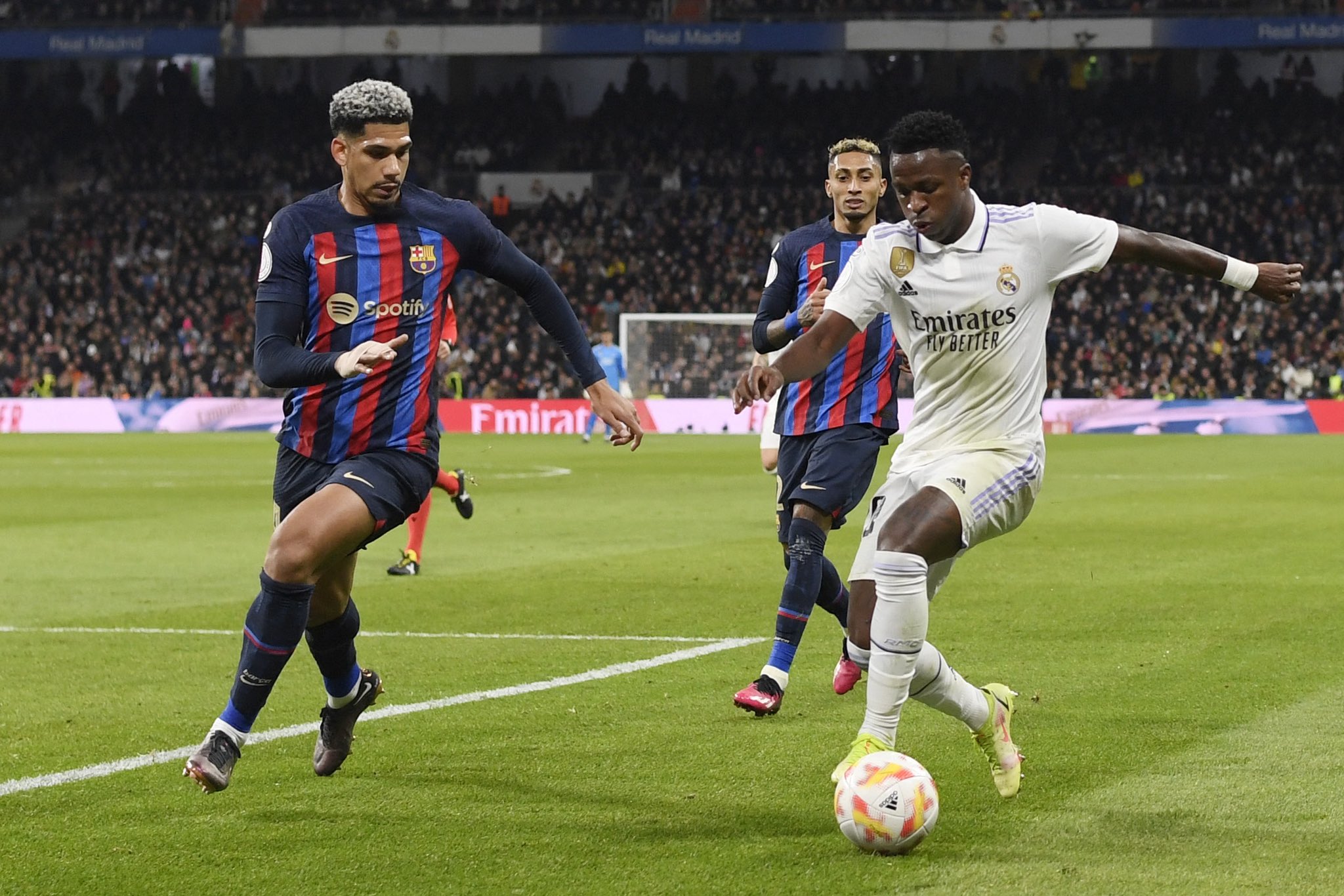 Fuente
Ancelotti también cometió varios errores, pues siendo muy críticos, Kroos ya no logra imprimir la velocidad que este juego requería, y a diferencia de otros gestas, donde los merengues apostaban a su capacidad de remar contra la marea, está versión de un Barcelona a la madrileña los tomó por sorpresa, casi nunca pudieron conseguir espacios para desarrollar su fútbol, y en los constantes contragolpes de los dirigidos por Xavi sufrieron en piel propia lo que sufre Europa, salvándose de ir al Camp Nou con una desventaja mayor por Ansu Fati, que absurdamente sacó un remate de Kessie que hubiera significado el 0 a 2 en el marcador.
Ancelotti also made several mistakes, because being very critical, Kroos no longer manages to print the speed that this game required, and unlike other feats, where the meringues bet on their ability to row against the tide, this version of a Madrid-style Barcelona It took them by surprise, they could hardly ever get spaces to develop their football, and in the constant counterattacks of those led by Xavi they suffered firsthand what Europe suffers, saving themselves from going to the Camp Nou with a greater disadvantage due to Ansu Fati, who absurdly He took a shot from Kessie that would have meant 0 to 2 on the scoreboard.
El partido de vuelta será una historia completamente diferente, en estas semanas que faltan el Barcelona podra recuperar a hombres muy importantes en su sistema, como lo son Pedri, quien es el director de orquesta del equipo, Dembélé, quien es el anárquico capaz de romper líneas de presión con sus gambetas, y Robert Lewandowski, el goleador que llegó a Cataluña a cambiar la imagen de un equipo venido a menos en los últimos años.
The second leg will be a completely different story, in these remaining weeks Barcelona will be able to recover very important men in its system, such as Pedri, who is the team's conductor, Dembélé, who is the anarchic capable of breaking lines of pressure with his dribbling, and Robert Lewandowski, the scorer who came to Catalonia to change the image of a team that has come down in recent years.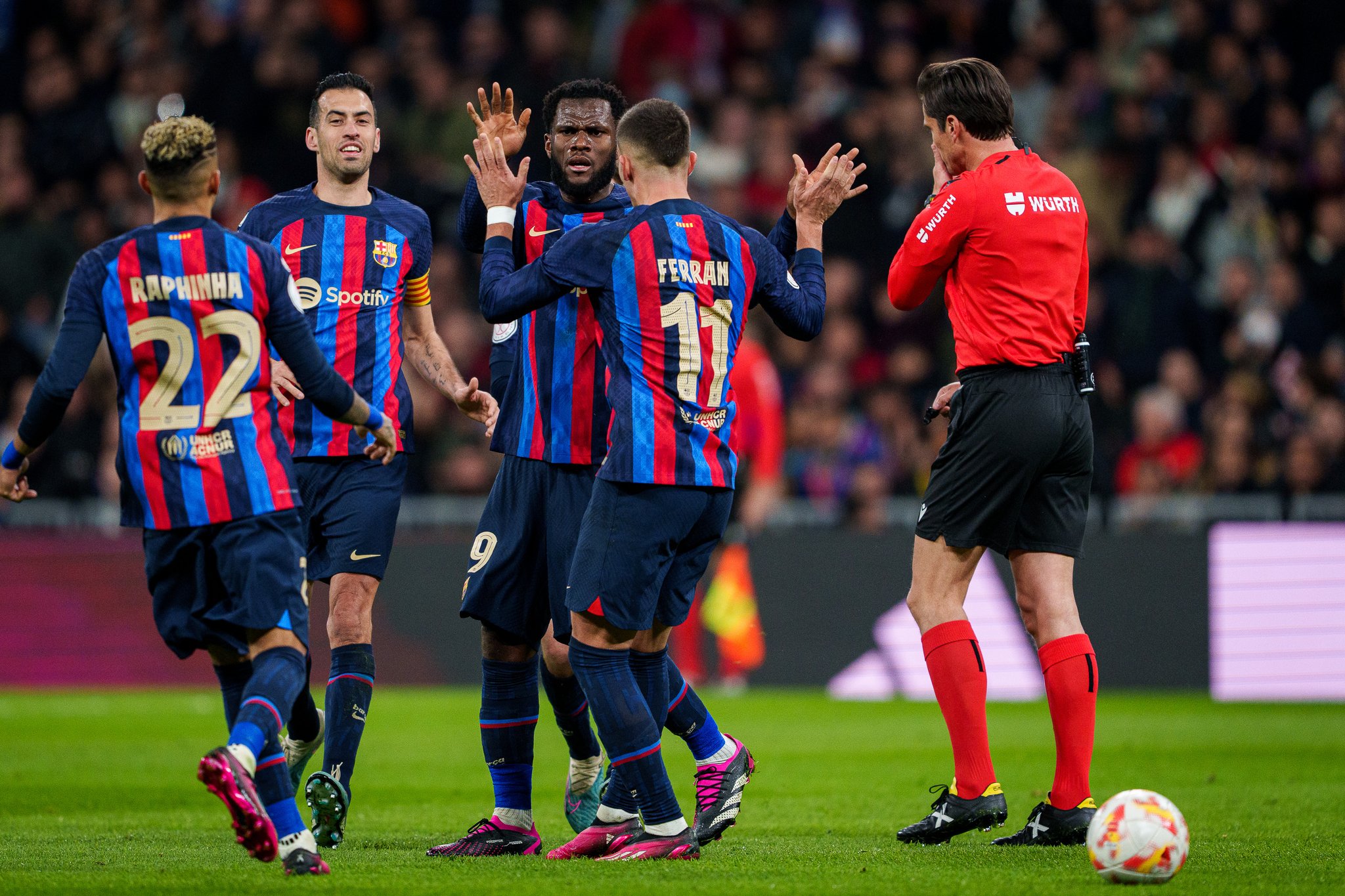 Fuente
El pronóstico para la vuelta de este par de panas que vinieron a charlar hoy es diferente, cada uno dejándose llevar por sus colores, y aunque cada uno ve resultados diferentes, lo cierto es que esperamos un partido mucho más abierto y con más oportunidades, pues pese a todo, opinamos que el partido estuvo muy por debajo de nuestras expectativas, un Clásico es una fiesta, y ver está versión tan descafeinada fue algo decepcionante por parte de los equipos con la rivalidad más importante del mundo fútbol, y aunque el Barcelona sacó oro del Bernabéu, esperamos que en unas semanas las emociones superen a la razón nuevamente.
The prognosis for the return of this pair of friends who came to chat today is different, each one letting themselves be carried away by their colors, and although each one sees different results, the truth is that we expect a much more open match and with more opportunities, well Despite everything, we believe that the match was well below our expectations, a Clásico is a party, and seeing this version so decaffeinated was somewhat disappointing on the part of the teams with the most important rivalry in the football world, and although Barcelona took gold from the Bernabéu, we hope that in a few weeks emotions will overcome reason again.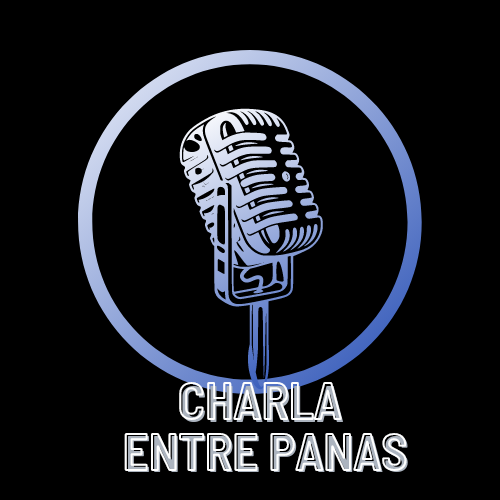 ---
▶️ 3Speak
---
---