The joy of plucking and eating fruit: Having Mulberry

This year the summer season started ahead of time and the temperature has started reaching 40 degrees which is not usually the case in the month of March. Perhaps it is the effect of global warming that the temperature has suddenly started increasing so much.
The specialty of tropical countries is that with the change of season, the fruits also change here, different types of delicious fruits can be enjoyed throughout the year.
In view of the recent scorching heat and the impact of Covid waning, I joined swimming classes with my son. A fruit tree was seen just next to the swimming pool, which was loaded with small fruits. The fruit that I had not eaten for many years was a mulberry. It is not easily available in the market probably because it spoils quickly.
Seeing the mulberry-laden tree, my son and I were filled with joy and could not live without plucking the fruits. Not only were there mulberries on the tree, but black mulberries were also fallen on the ground. First we enjoyed the ripe mulberry that fell on the ground and then carefully plucked the ripe fruits on the tree, and tasted them.
In fact, the pleasure of eating some fresh fruit from the tree is something else, which is becoming rare in today's urbanization era. Now it is our daily routine to enjoy fresh delicious mulberries plucking from the tree after swimming class.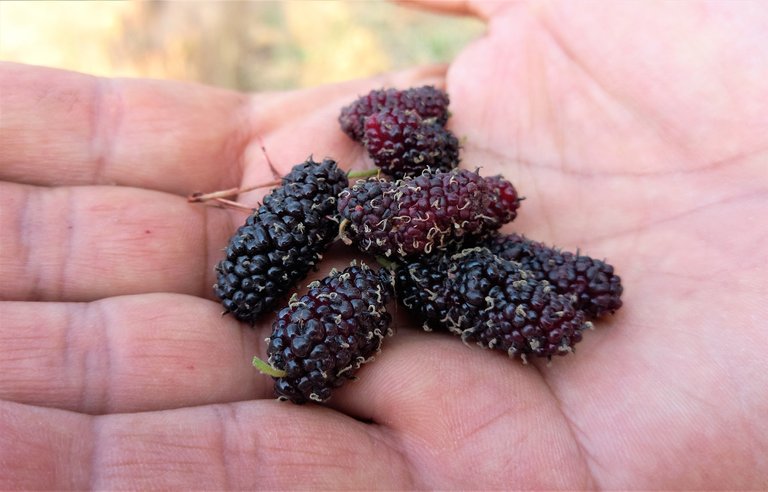 Fresh Mulberry fruit
---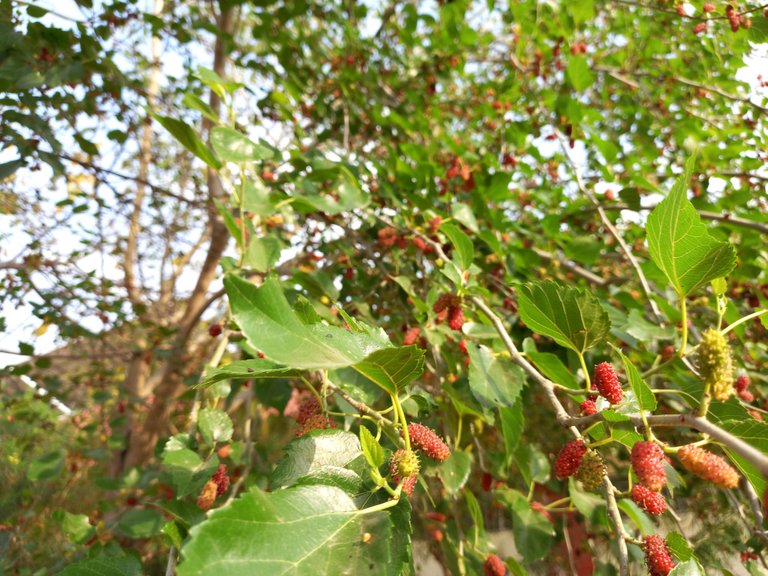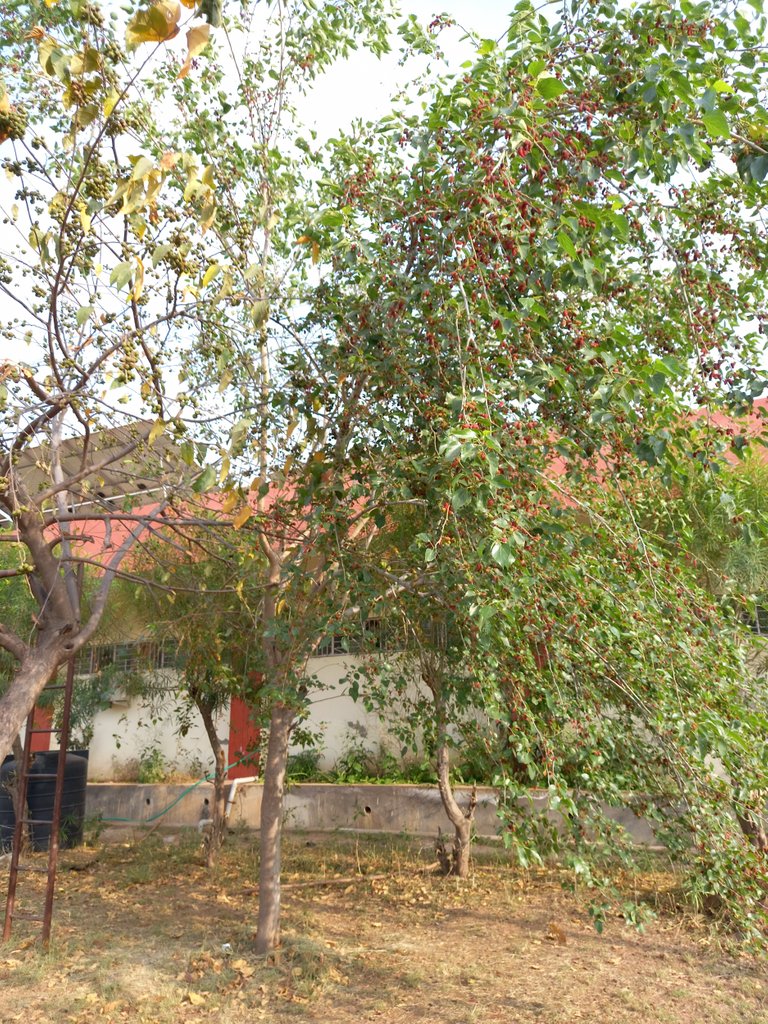 Mulberry tree outside the swimming pool
---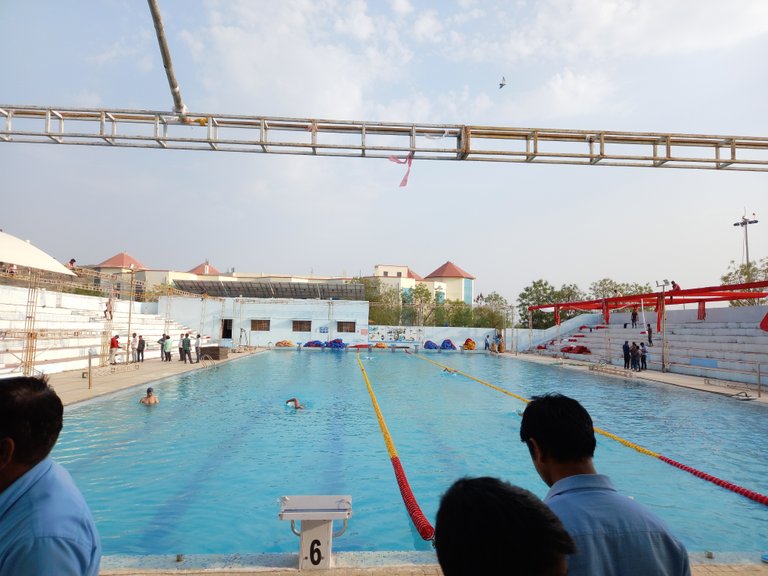 Swimming Pool
Is this fruit available in your area as well? Have you tasted this unique fruit?
---

---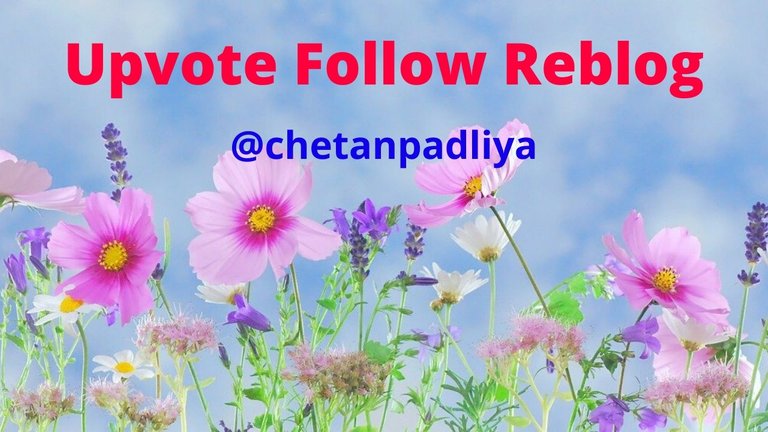 ---
---