NFL Sunday! Watching the Jacksonville Jaguars VS Miami Dolphins in the UK
Good afternoon community.
The NFL season has been underway and I have been keeping up to date with it.
One thing that annoys me is that unless you buy NFL game pass or sign up to the overpriced sky sports it is impossible to watch nfl games, unless you watch those dodgy streaks hehe.
I am a big sports fan if I could I'd have sports on my TV all day long from football, American football, basketball etc but it seems impossible unless you are willing to dish out the cash for the subscriptions.
Today the UK folk are lucky, today is the day the Jacksonville Jaguars take on the Miami Dolphins and because the game is taking place in London the game is being broadcasted on normal TV.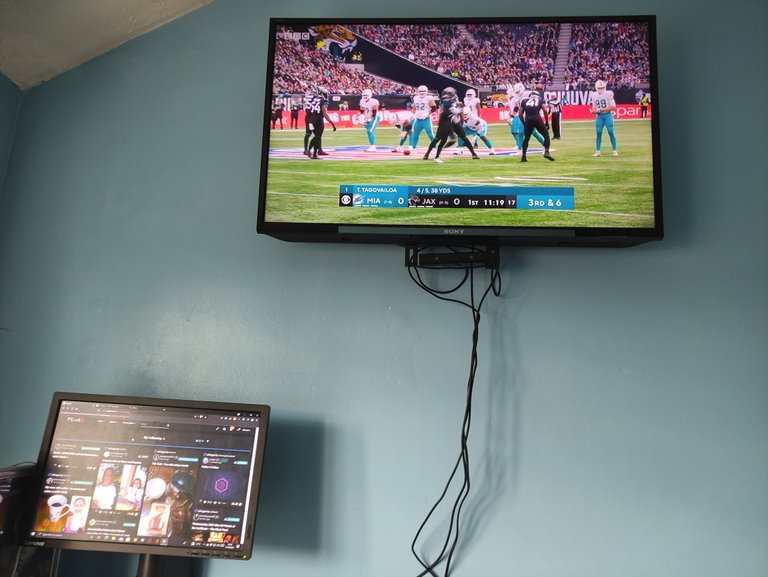 Being that only the London games are shown on local TV it really is the only time I can watch the NFL so today I am making the most of it by watching the game whilst also doing a little cleanup of my room.
Go dolphins!
---
---