HiveGP season 2 2021 - Race 2 Losail, Qatar [ENG/ITA/SPA/FRA]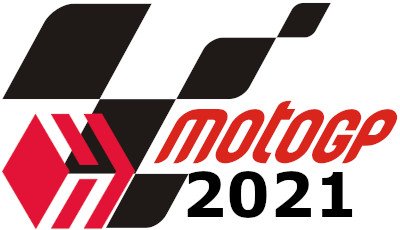 [ENG]
Here we are, ready for race 2.
Track is alaways the same, Losail in Qatar, and all rider are ready to start...except one.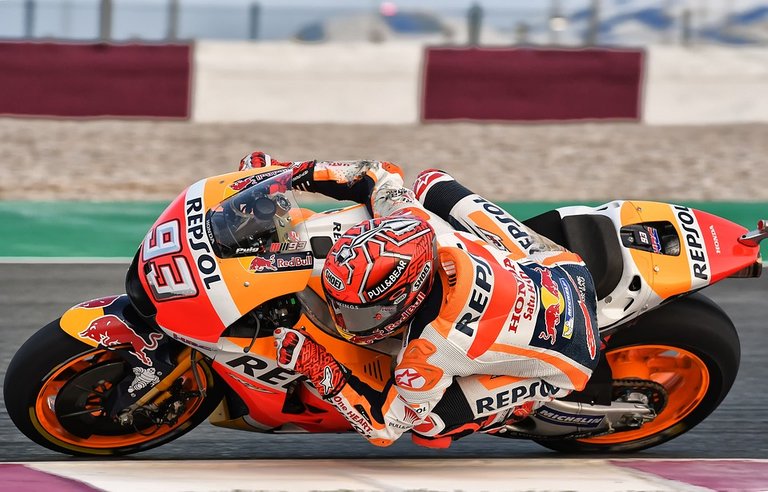 Marc Marquez is out, again, because the doctors are not completely sure about his arm.
Maybe we'll see him in Portugal on april 18th or in Spain May 2nd. Who knows..
In the meanwhile other riders are still talking about last sunday
Vinales happy, of course, but he's not calm because he know there are 18 race to fight for the championship
Ducati's are positive and are sure they can fight for the title and the same is for Suzuki.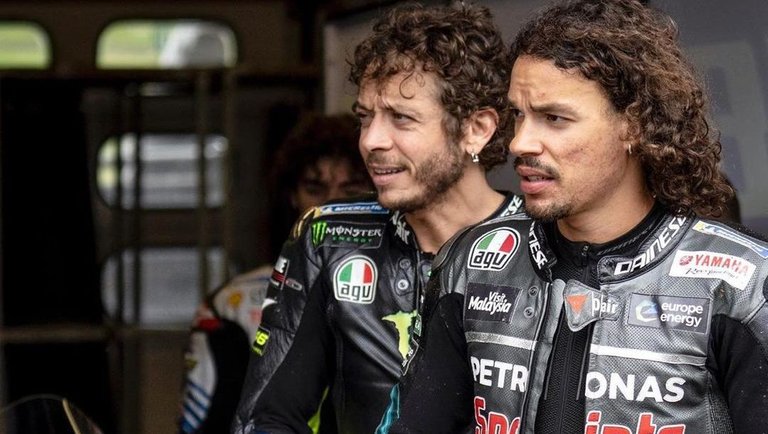 Petronas duo together with Quartararo are complaining for the usual problems...tyres. Amongst them Franco Morbidelli suffered another issue.
The launch start mechanism that lower the bike on start sequence got stuck for the entire GP but he decided to continue instead of stopping his race to do some more mileage to increase his bike knowledge.
In a couple of hours the race weekend will officially start with the FP1 session,
Are you ready for the fight?
[ITA]
Eccoci di nuovo, pronti per gara 2.
La pista è sempre la stessa, Losail in Qatar, e tutti i piloti sono pronti per partire ... tranne uno.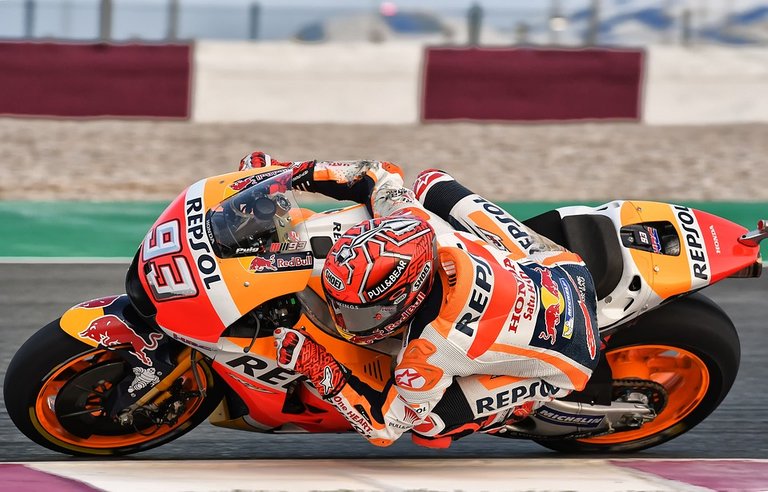 Marc Marquez è fuori, di nuovo, perché i medici non sono completamente sicuri dello stato del suo braccio.
Forse lo vedremo in Portogallo il 18 aprile o in Spagna il 2 maggio. Chissà..
Nel frattempo gli altri riders commentano i risultati di domenica scorsa
Vinales felice, certo, ma non è tranquillo perché sa che ci sono 18 gare da disputare per il campionato
Le Ducati sono positive e sono sicure di poter lottare per il titolo e lo stesso vale per la Suzuki.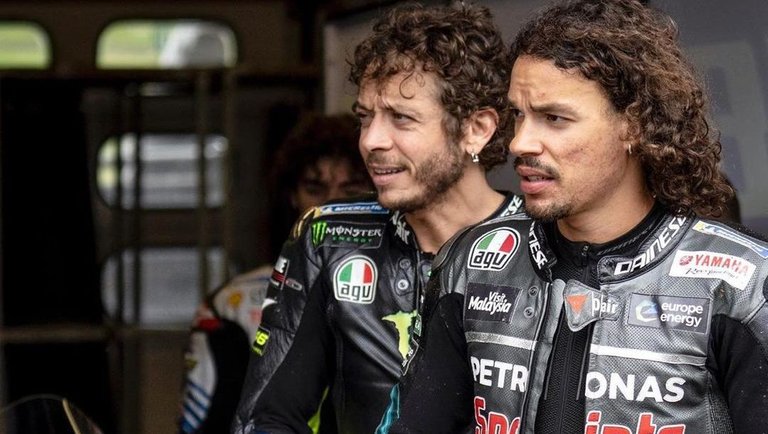 Il duo Petronas con Quartararo lamentano i soliti problemi ... le gomme. Tra questi Franco Morbidelli ha sofferto anche un altro problema.
Il meccanismo della partenza lanciata, che abbassa la moto sulla griglia di partenza si è bloccato per l'intero GP ma Frankie ha deciso di continuare invece di interrompere la sua corsa per fare ancora un pò di chilometri per aumentare la sua conoscenza della moto.
Tra un paio d'ore inizierà ufficialmente il weekend di gara con la sessione delle FP1,
Siete pronti per la battaglia?
[SPA]
Aquí estamos, listos para la carrera 2.
La pista es siempre la misma, Losail en Qatar, y todos los ciclistas están listos para comenzar ... excepto uno.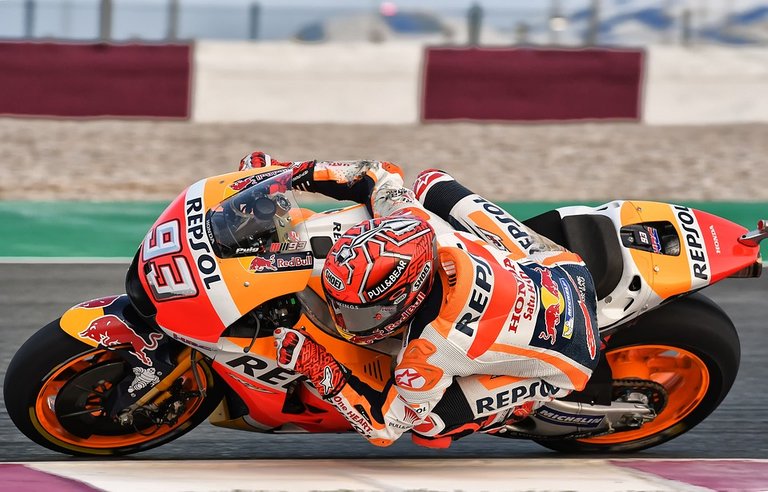 Marc Márquez está fuera, nuevamente, porque los médicos no están completamente seguros de su brazo.
Quizás lo veamos en Portugal el 18 de abril o en España el 2 de mayo. Quién sabe..
Mientras tanto, otros ciclistas siguen hablando del domingo pasado.
Viñales contento, claro, pero no está tranquilo porque sabe que hay 18 carreras para pelear por el campeonato.
Los de Ducati son positivos y están seguros de que pueden luchar por el título y lo mismo ocurre con Suzuki.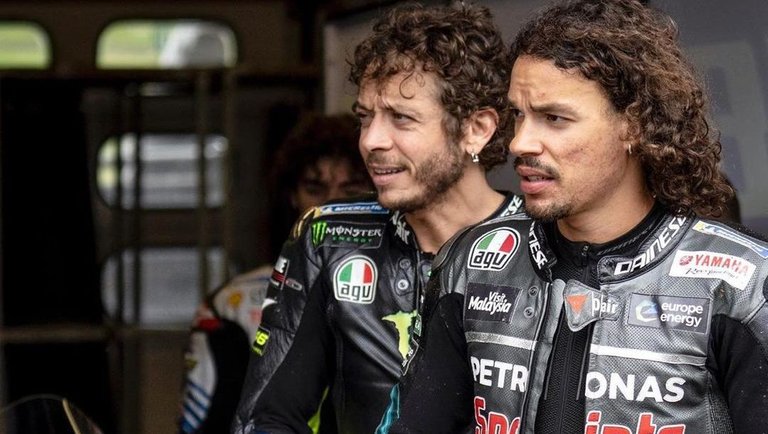 El dúo de Petronas junto con Quartararo se quejan de los problemas habituales ... neumáticos. Entre ellos Franco Morbidelli sufrió otro problema.
El mecanismo de inicio de lanzamiento que baja la bicicleta en la secuencia de inicio se atascó durante todo el GP, pero decidió continuar en lugar de detener su carrera para hacer un poco más de kilometraje para aumentar su conocimiento de la bicicleta.
En un par de horas, el fin de semana de carreras comenzará oficialmente con la sesión FP1,
¿Estás listo para la pelea?
[FRA]
Nous y voilà, prêts pour la course 2.
La piste est toujours la même, Losail au Qatar, et tous les pilotes sont prêts à partir ... sauf un.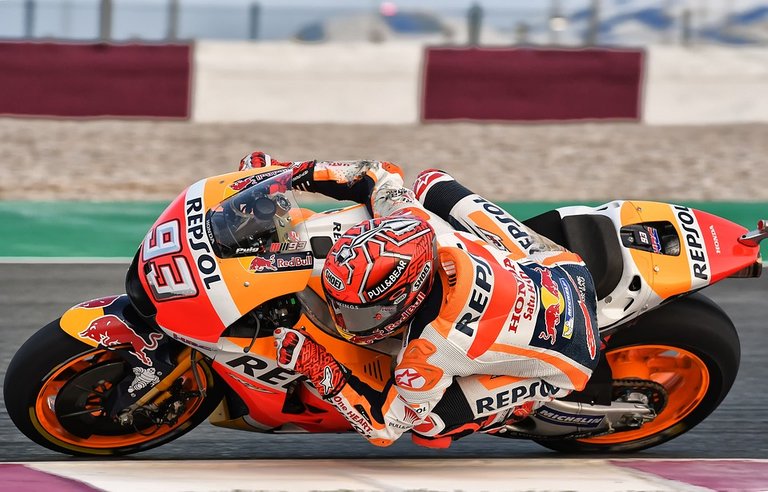 Marc Marquez est de nouveau absent, car les médecins ne sont pas tout à fait sûrs de son bras.
On le verra peut-être au Portugal le 18 avril ou en Espagne le 2 mai. Qui sait..
En attendant, d'autres coureurs parlent encore de dimanche dernier
Vinales heureux, bien sûr, mais il n'est pas calme car il sait qu'il y a 18 courses pour se battre pour le championnat
Les Ducati sont positifs et sûrs de pouvoir se battre pour le titre et il en va de même pour Suzuki.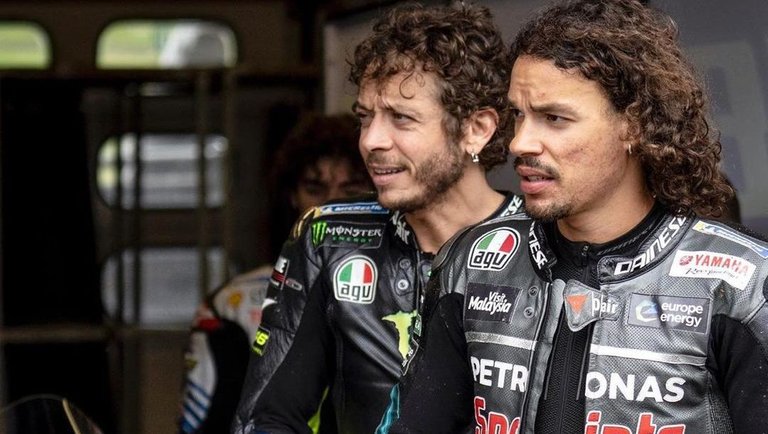 Le duo Petronas et Quartararo se plaignent des problèmes habituels ... des pneus. Parmi eux, Franco Morbidelli a subi un autre problème.
Le mécanisme de lancement qui abaisse le vélo lors de la séquence de démarrage est resté bloqué pendant tout le GP, mais il a décidé de continuer au lieu d'arrêter sa course pour faire un peu plus de kilométrage afin d'augmenter ses connaissances en vélo.
Dans quelques heures, le week-end de course débutera officiellement avec la session FP1,
Êtes-vous prêt pour le combat?
Call to all participants
@bubbolo21
@zipsardinia
@green77
@Ciuoto
@catgio
@miss-ste
@hollywood
@sarabelardo
@antorchajohnny
@dudithedoctor
@yocritico
@dolomitidreaming
@mad-runner
@cmoljoe
@franz54
@dianagomez
@lelluzzo
@sergioambro
@serialfiller
@bisec
@zakyrayyan
@neo-wiza
@raidford
@photo-moment
@hellenita
@dubydoo25
@shifaadi
@steemforez
@adimantong
@c3r34lk1ll3r
@dexpartacus
@robertomarinello
@flewsplash
@phage93
@lallo
@delilhavores
@alequandro
@zottone
@leone.bianco
@siomara-2018
For the rules you can refer to the POST
Per il regolamento potete fare riferimento al POST
Para conocer el reglamento, puede consultar el POST
Pour le règlement, vous pouvez vous référer au POST
---
---