HiveGP season 2 2021 - Race 15 Austin , Texas [ENG/ITA]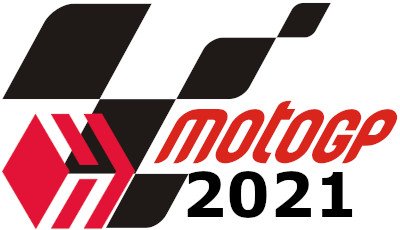 [ITA]
2 settimane per volare dall'altra parte del globo ed atterriamo ad Austin, Texas per il gran Prix delle Americhe.


Circuito ideato, tra gli altri, dalla leggenda del motociclismo Kevin Schwantz riprende tratti di alcuni tra i circuiti più famosi del motorsport.
Qui è dominatore quasi assoluto Marc Marquez.
Solo nel 2019 a causa di un ritiro per una scivolata (mentre era in testa...) non ha fatto l'en-plein a favore di Rins
A Misano, invece si è riaffermato un solidissimo Pecco Bagnaia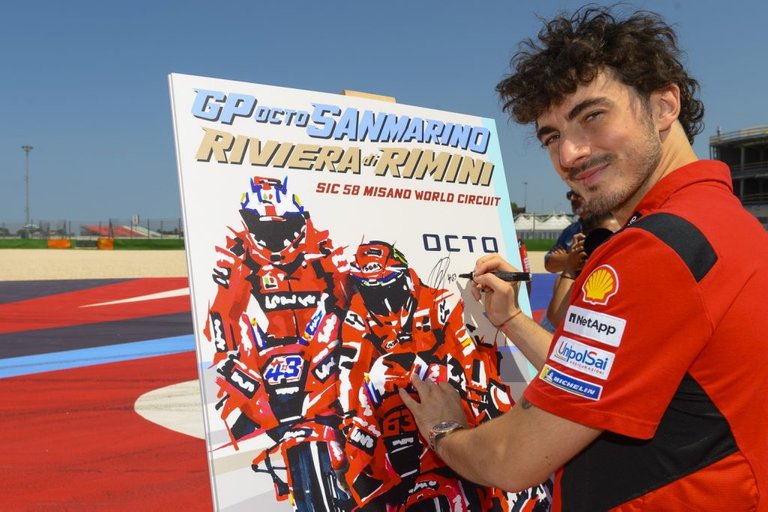 che ha guidato la gara dal primo all'ultimo giro e che ha dovuto tenere a bada nel finale, con una gomma posteriore finita, Fabio Quartararo che nulla ha potuto contro la classe dell'italiano.
Da sottolineare un'altra grande prestazione di Enea "Bestia" Bastianini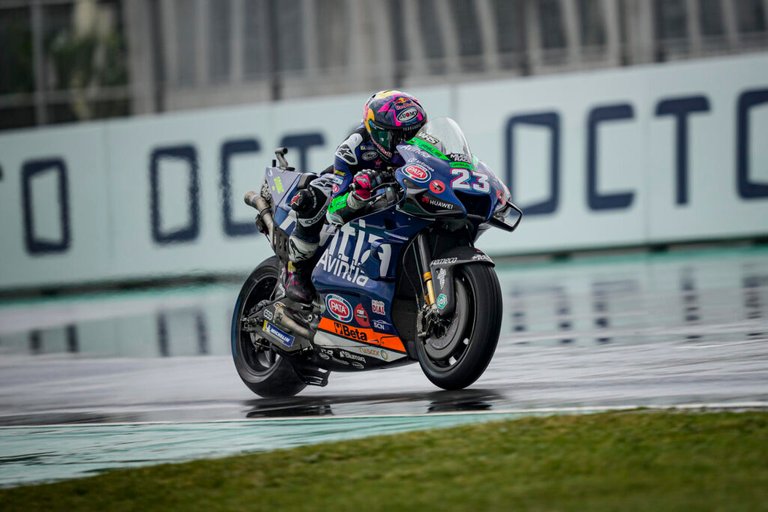 che si porta a casa il primo podio in carriera nella serie regina
Nel contest, grazie alla poca fiducia dei più nelle doti del torinese, mi porto a casa ben 5 punti davanti a @lallo e @green77
Siamo ormai a 4 gare dalla fine ed i giochi sono ancora aperti per la vittoria finale.
Forza, fatevi sotto!
[ENG]
2 weeks to fly halfway around the world and land in Austin, Texas for the GrandPrix of the Americas


Track was designed, among other, by motorbike legend Kevin Schwantz and recall the shape of some other classic motorsport circuits
The king of Austin is Marc Marquez.
Only in 2019, due to a crash, didn't realize the en-plein. Rins took advantage of the fall to win the Texan GP
In Misano a solid Pecco Bagnaia won the race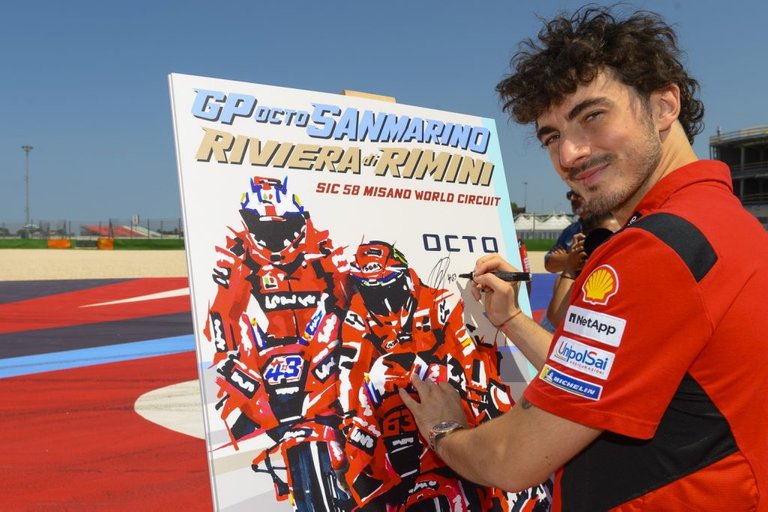 leading from the first lap, resisting at the end to the return of Fabio Quartararo even with a destroyed rear tyre.
Incredible performance by Enea "Bestia" Bastianini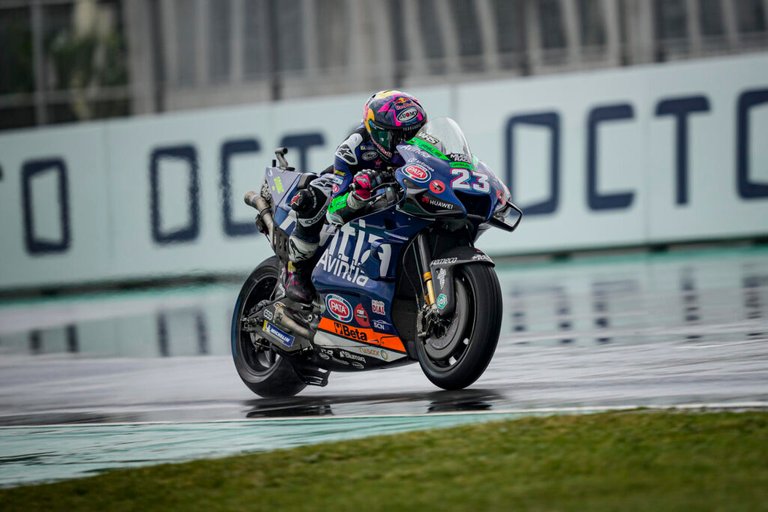 getting his first podium in first class
In Hive contest few people trusted in Pecco so I won the race with 5 points in front of @lallo and @green77 with 3
4 races to go and the winner is not yet defined.
So, again, good luck!
Call to all participants
@bubbolo21
@zipsardinia
@green77
@ciuoto
@catgio
@miss-ste
@hollywood
@sarabelardo
@antorchajohnny
@dudithedoctor
@yocritico
@dolomitidreaming
@mad-runner
@cmoljoe
@franz54
@dianagomez
@lelluzzo
@sergioambro
@bisec
@zakyrayyan
@neo-wiza
@raidford
@photo-moment
@hellenita
@dubydoo25
@shifaadi
@steemforez
@adimantong
@c3r34lk1ll3r
@dexpartacus
@robertomarinello
@flewsplash
@phage93
@lallo
@delilhavores
@alequandro
@zottone
@leone.bianco
@siomara-2018
For the rules you can refer to the POST
Per il regolamento potete fare riferimento al POST
Para conocer el reglamento, puede consultar el POST
Pour le règlement, vous pouvez vous référer au POST
---
---