[ESP] Jornadas de eliminación en el futbol Internacional // Elimination Days in International Soccer [ENG]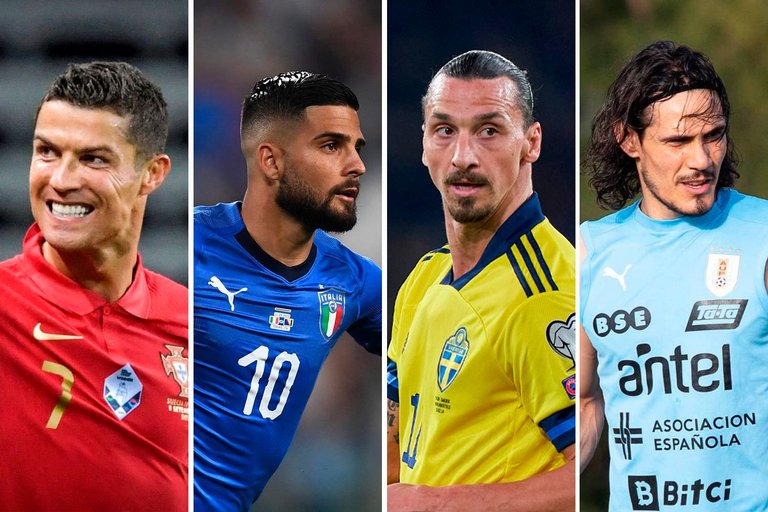 El futbol es una fiesta que se vive en todo el mundo, sea a nivel de clubes, a nivel de selecciones, o simplemente en las canchas comunes de nuestra localidad, el deporte Rey nos absorbe y nos emociona sobremanera con sus competiciones. Y hablando de eso, nos encontramos con las últimas dos fechas de eliminatorias para el mundial de Qatar 2022, donde selecciones de Sudamérica y Europa se jugaran su clasificación a dicho torneo, el más prestigioso de todos. No participar en él es una decepción futbolística, y trae tristeza no solo para los jugadores, sino para el país en general, por lo tanto lo que se viene en estas fechas será muy emocionante.
Soccer is a party that is lived all over the world, whether at club level, at national team level, or simply in the common fields of our locality, the King sport absorbs us and excites us greatly with its competitions. Speaking of which, we are now in the last two qualifying rounds for the Qatar 2022 World Cup, where teams from South America and Europe will be playing to qualify for the most prestigious tournament of all. Not participating in it is a soccer disappointment, and brings sadness not only for the players, but for the country in general, so what is coming in these dates will be very exciting.
---
Campeones en busca de boleto / Champions in search of a ticket
Las máximas selecciones son aquellas que han ganado mundiales, esto es un hecho en el futbol, pero no siempre estas selecciones se les hace fácil la clasificación, de hecho hay algunas que se han quedado fuera de la copa del mundo en oportunidades, tal es el caso de Italia que se quedó fuera de Rusia 2018, y ahora peligra su participación en Qatar. La selección azurra deberá obtener su boleto en repechaje, el cual jugaran el día Jueves contra Macedonia del Norte, pero no solo deberán ganarle a los macedonios, eso les da medio boleto, para obtenerlo completo tendrán que enfrentarse al vencedor del duelo entre Turquía y Portugal el día martes de la semana entrante. Sin duda es un escenario complicado para los de Mancini, que luego de haber ganado la Eurocopa pasada bajaron el ritmo y menguaron en su futbol hasta llegar a esta situación. Sin embargo, Italia tiene muchas posibilidades de clasificar, lamentablemente no contaran con su estrella Federico Chiesa para estos cotejos, pero su puesto será suplido seguramente por Doménico Berardi, un jugador que está teniendo una temporada excelente en el Sassuolo, siendo el más destacado del su equipo.
The top teams are those that have won World Cups, this is a fact in soccer, but not always these teams have it easy to qualify, in fact there are some that have been left out of the World Cup in opportunities, such is the case of Italy that was left out of Russia 2018, and now their participation in Qatar is in danger. The Azzurri must get their ticket in the playoffs, which they will play on Thursday against North Macedonia, but not only must they beat the Macedonians, that gives them half a ticket, to get the full ticket they will have to face the winner of the duel between Turkey and Portugal on Tuesday next week. It is undoubtedly a complicated scenario for Mancini's team, which after winning the last European Championship, slowed down and their soccer has declined until reaching this situation. However, Italy has a good chance of qualifying, unfortunately they will not have their star player Federico Chiesa for these matches, but his place will surely be filled by Domenico Berardi, a player who is having an excellent season with Sassuolo, being the most outstanding player of his team.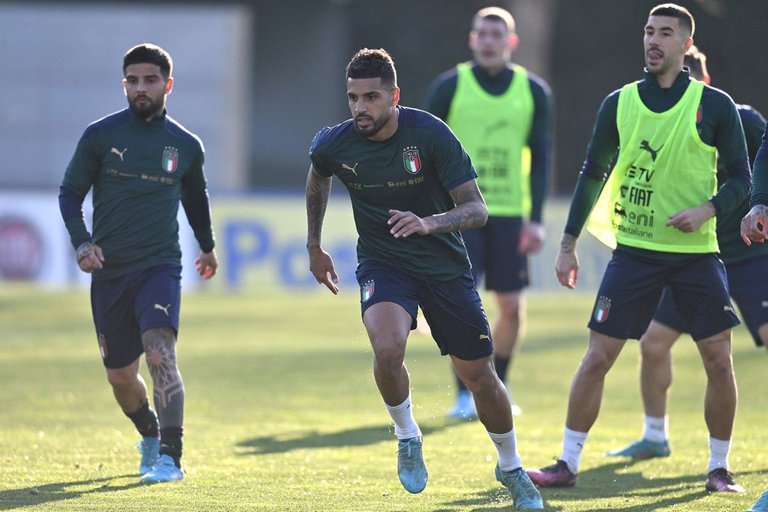 Source
El otro campeón que busca su clasificación se ubica en Sudamérica, y es nada más y nada menos que Uruguay, el equipo charrúa se ubica en la cuarta posición de la tabla, y deberán mantenerse allí como mínimo para lograr su pase directo. Pero esto no será sencillo, ya que de la cuarta a la séptima posición todos pueden ocupar ese lugar, lo bueno es que dependen de sí mismos, y eso es importante. Una victoria contra Perú el día jueves prácticamente los dejara un 95 % clasificados, aunque si Chile pierde o empata contra Brasil se asegurara su pase ese mismo día. Cabe destacar que los uruguayos han tenido una eliminatoria muy difícil, primeramente no se estaban obteniendo los resultados, y luego de varias derrotas seguidas despidieron a su técnico Oscar Tabarez, pero a partir de allí mejoraron en su juego y estan a un paso de clasificar. Para Uruguay es una ventaja jugar tanto contra Perú como contra Chile en sus dos últimas jornadas, ya que estos son los únicos que le pueden quitar la clasificación, son rivales directos, y en ese sentido no hay un mejor escenario, es por ese motivo que solo necesitan ganar para montarse en el avión.
The other champion looking for qualification is located in South America, and it is none other than Uruguay, the Charrúa team is located in the fourth position of the table, and they will have to stay there at least to achieve direct qualification. But this will not be easy, since from the fourth to the seventh position everyone can occupy that place, the good thing is that they depend on themselves, and that is important. A victory against Peru on Thursday will practically leave them 95% qualified, although if Chile loses or draws against Brazil they will secure their pass that same day. It should be noted that the Uruguayans have had a very difficult qualifying round, first they were not getting the results, and after several defeats in a row they fired their coach Oscar Tabarez, but from there they improved their game and are one step away from qualifying. For Uruguay it is an advantage to play against both Peru and Chile in their last two matches, as these are the only ones that can take away the qualification, they are direct rivals, and in that sense there is no better scenario, that is why they only need to win to get on the plane.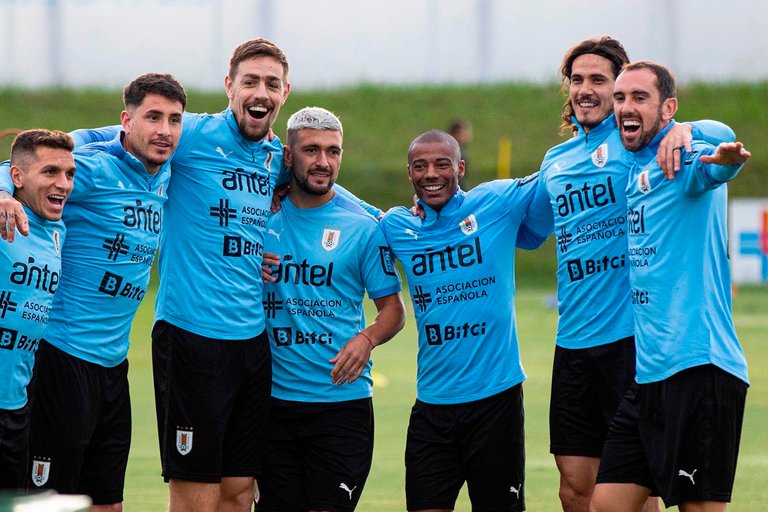 Source
---
Cristiano y Zlatan por su último mundial / Cristiano and Zlatan for their last World Cup
Jugadores de elite como Cristiano Ronaldo y Zlatan Ibrahimovic buscaran jugar su última copa del mundo, la cual se les hace un poco esquiva debido a que también tendrán que jugar la repesca con sus selecciones. Para Cristiano no será un escenario fácil, ya que le tocara jugar contra los turcos quienes tienen muy buen equipo y defensa, y en caso de ganar podrían enfrentarse en una hipotética final a Italia, son dos encuentros durísimos que tendrán que superar para que el luso pise el suelo de Qatar y busque obtener uno de los títulos que le hace falta por ganar. En cuanto a Zlatan, el sueco ya está en sus 40 años, y al igual que Buffon no se quiere retirar, pero todos sabemos que está en sus últimos años como jugador, aun asi no se puede cuestionar su calidad, y su habilidad dentro de la cancha para ser determinante. Zlatan no jugara contra Republica Checa, pero en caso de ganar estará disponible para enfrentar a Polonia el día martes.
Elite players like Cristiano Ronaldo and Zlatan Ibrahimovic will be looking to play their last World Cup, which is a little elusive for them because they will also have to play the playoffs with their national teams. For Cristiano it will not be an easy scenario, as he will have to play against the Turks who have a very good team and defense, and in case of winning they could face Italy in a hypothetical final, they are two very tough games that they will have to overcome for the Portuguese to step on the ground of Qatar and seek to obtain one of the titles he has yet to win. As for Zlatan, the Swede is already in his 40s, and just like Buffon he does not want to retire, but we all know that he is in his last years as a player, even so his quality and his ability on the field to be decisive cannot be questioned. Zlatan will not play against Czech Republic, but if he wins, he will be available to play against Poland on Tuesday.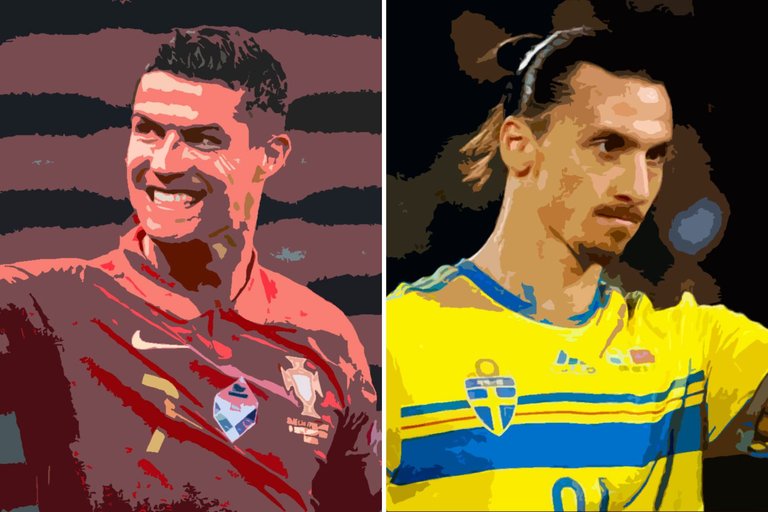 Imagen editada en Adobe Photoshop
---
Pensamientos finales / Final thoughts
Cuando me detengo a meditar por un momento, no puedo evitar sentir algo de nostalgia debido a que muchos jugadores estan en sus últimos años, y seguramente algunos de ellos colgaran sus botines luego de la copa del mundo al final de año, ha sido una generación de grandes jugadores pero ahora se abre paso a una nueva, donde surgen figuras importantes como Mbappe, Halland, Vlahovic y otros más. En cuanto al tema principal de este post, pienso que son jornadas para estar pegados a la tv y no perderse ningún partido, de mi parte espero la clasificación de Italia, quedarse dos mundiales seguidos sin participar seria todo un fracaso futbolísticamente hablando, por otro lado, creo que la copa de Qatar será muy emocionante, las selecciones estan muy parejas, y son pocas las que sobresalen entre las demás, el repechaje es una muestra de ello, asi como también las jornadas finales en Sudamérica.
When I stop to meditate for a moment, I can't help but feel some nostalgia due to the fact that many players are in their last years, and surely some of them will hang up their boots after the world cup at the end of the year, it has been a generation of great players but now makes way for a new one, where important figures like Mbappe, Halland, Vlahovic and others emerge. As for the main topic of this post, I think these are days to be glued to the TV and not miss any game, for my part I expect the qualification of Italy, staying two World Cups in a row without participating would be a failure football-wise, on the other hand, I think the Qatar Cup will be very exciting, the teams are very even, and there are few that stand out among the others, the playoff is a sample of this, as well as the final days in South America.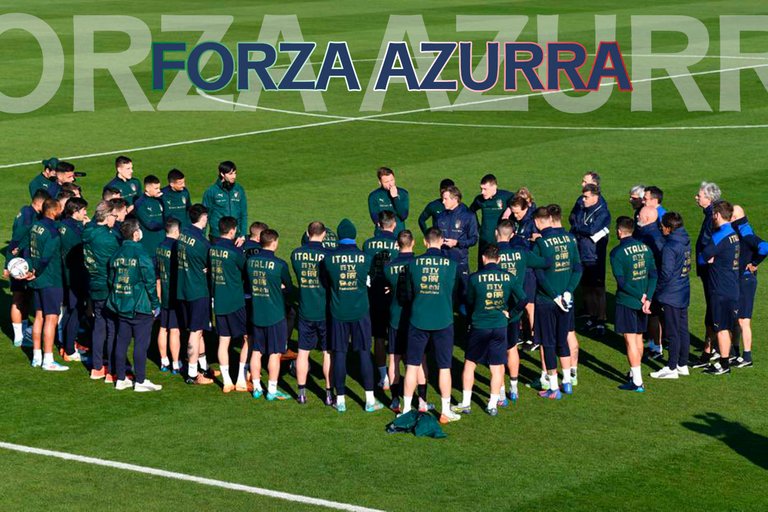 Source
Gracias por leer / Thanks for reading

Portada realizada en Adobe Photoshop / Cover made in Adobe Photoshop
---
---