Las mejores postales del Bolonia - Juve: Un juego bajo la niebla. [ESP/ENG]

Entrada con fuegos artificiales / Entrance with fireworks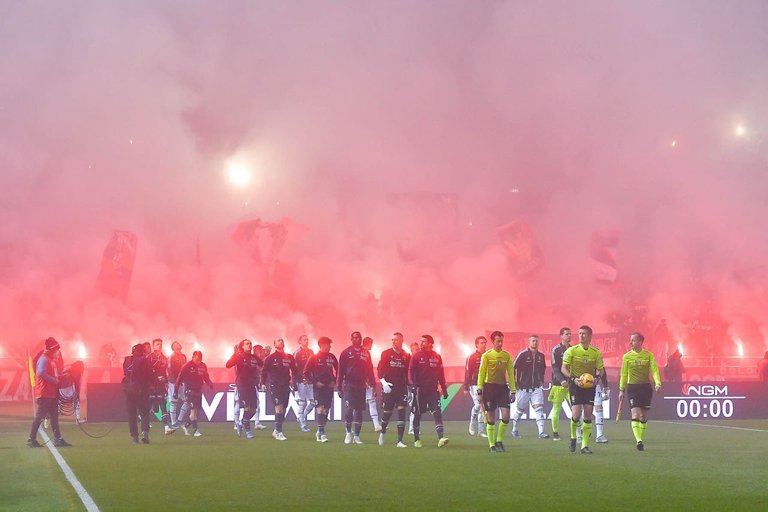 Bolonia - Juventus
Hay ocasiones en que la providencia nos regala escenarios únicos, momentos donde la atención se la lleva el ambiente y no tanto el evento principal, tal fue el caso del partido de la Juventus en casa del Bolonia, donde la niebla se apodero del terreno de juego, y en ocasiones no se vislumbraba bien el esférico, pero esto fue la ocasión perfecta para que los fotógrafos deportivos obtuvieran tomas excelentes, las cuales he decidido mostrar, pero no sin antes dar un análisis de dicho encuentro.
There are times when providence gives us unique scenarios, moments where the attention is taken by the environment and not so much the main event, such was the case of the Juventus match at home to Bologna, where the fog took over the field, and sometimes the ball was not well glimpsed, but this was the perfect occasion for sports photographers to get excellent shots, which I decided to show, but not before giving an analysis of the match.
La Vecchia Signora se mantiene en la pelea / La Vecchia Signora stays in the fight
La Juventus logro obtener tres puntos importantes en un juego bastante disputado, con goles de Alvaro Morata y del colombiano Juan Guillermo Cuadrado, quienes supieron aprovechar las oportunidades que tuvieron para marcar. El español anotaría a los seis minutos de comenzado el encuentro mientras que Cuadrado lo hizo en la segunda parte. Esta vez Massimiliano Allegri trajo una formación bastante inusual, con Arthur Melo, Moise Kean y Pellegrini como titulares, jugadores que en lo que va de campaña poco han jugado, pero en esta ocasión tuvieron la oportunidad y lo hicieron muy bien, quizás esto sea un indicio de que Allegri estará rotando mas y mas jugadores hasta conseguir el juego deseado. El partido como tal fue bastante reñido, el Bolonia domino la posesión del balón, y se mostro como un equipo muy solido a pesar de estar ubicado en la decima posición muy lejos de la punta y con ligeras oportunidades de meterse en puestos europeos. En ocasiones se les veía con mas claridad de juego que la Juventus, pero no tuvieron la efectividad para marcar, y eso fue lo que hizo la diferencia entre ambos equipos, si bien tuvieron los mismos disparos a puerta, la Juventus pudo capitalizar, y al final de cuentas eso es lo que vale, ya que de nada sirve jugar muy bien, dominar las estadisticas y no anotar goles. Para la Juventus esta victoria los coloca en la sexta posición de la tabla, a esperas de lo que haga la Fiorentina en su respectivo encuentro.
Juventus managed to get three important points in a hard-fought game, with goals from Alvaro Morata and Colombian Juan Guillermo Cuadrado, who were able to take advantage of the opportunities they had to score. The Spaniard scored six minutes into the match, while Cuadrado scored in the second half. This time Massimiliano Allegri brought a rather unusual formation, with Arthur Melo, Moise Kean and Pellegrini as starters, players who so far this season have played very little, but this time they had the opportunity and did very well, perhaps this is an indication that Allegri will be rotating more and more players until he gets the desired game. The match as such was quite close, Bologna dominated possession of the ball, and showed themselves to be a very solid team despite being located in tenth position far from the top and with slight chances of getting into European places. At times they had more clarity of play than Juventus, but they did not have the effectiveness to score, and that was what made the difference between the two teams, although they had the same shots on goal, Juventus was able to capitalize, and at the end of the day that is what counts, since it is useless to play very well, dominate the stats and not score goals. For Juventus, this victory puts them in sixth place in the table, while waiting for what Fiorentina does in their respective match.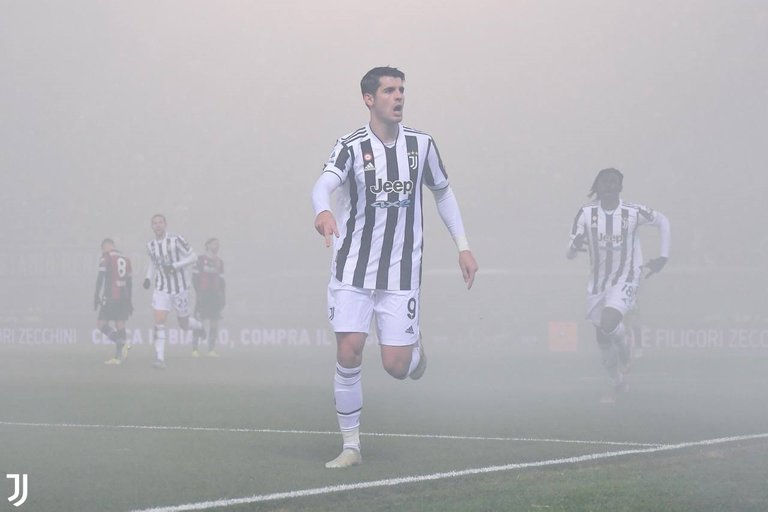 Morata celebrating the goal
Particularmente pienso que la Juventus esta peleando su propia batalla esta temporada, siendo su objetivo principal meterse en competiciones europeas la próxima campaña, no creo que tengan aspiraciones titulares, su nivel esta muy por debajo de los cuatro primeros en la tabla de posiciones, y no se ve que eso valla a cambiar, sin embargo faltan 20 jornadas, y en el calcio todo puede pasar.
Particularly I think Juventus is fighting its own battle this season, being their main goal to get into European competitions next season, I do not think they have headline aspirations, their level is well below the top four in the standings, and it does not look like that is going to change, however there are 20 rounds left, and in calcio anything can happen.

Las mejores postales del partido / The best postcards of the match
Leonardo Bonucci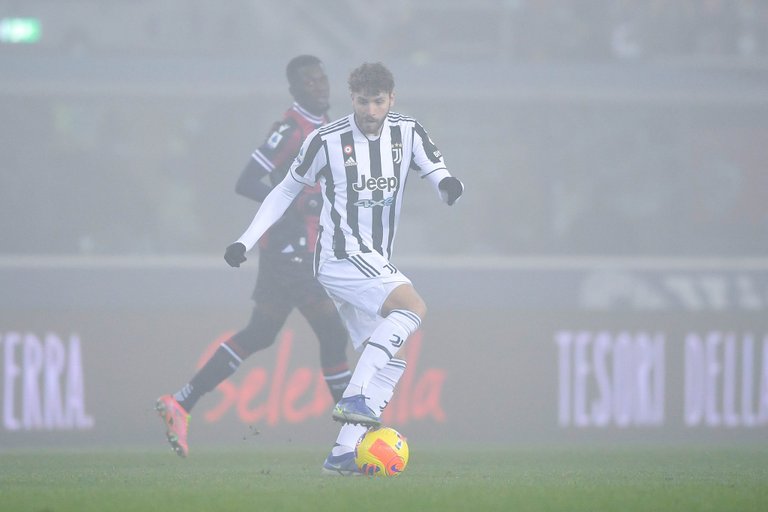 Manuel Locatelli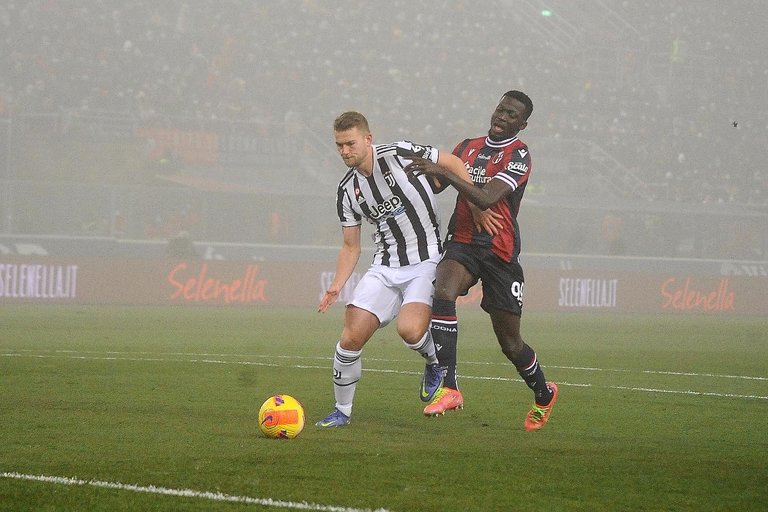 Matthijs de Ligt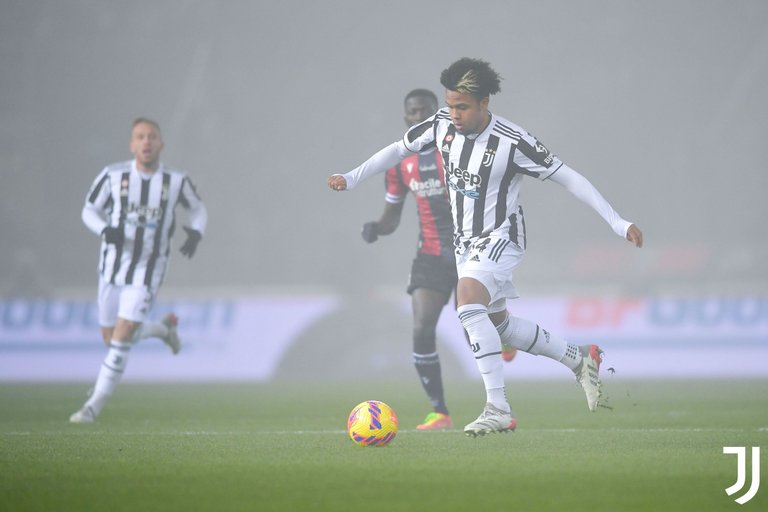 Weston McKennie
Federico Bernardeschi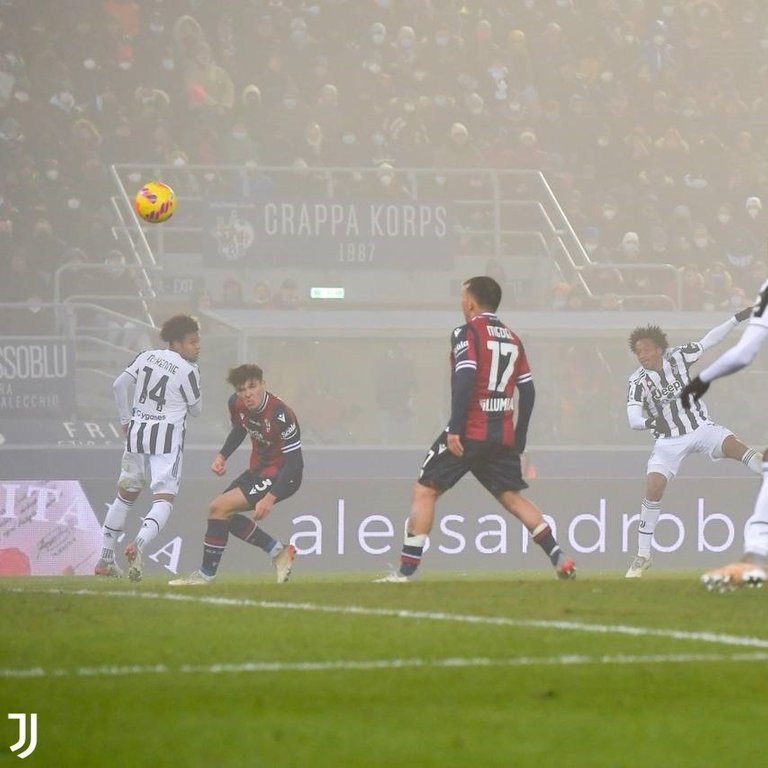 Cuadrado goal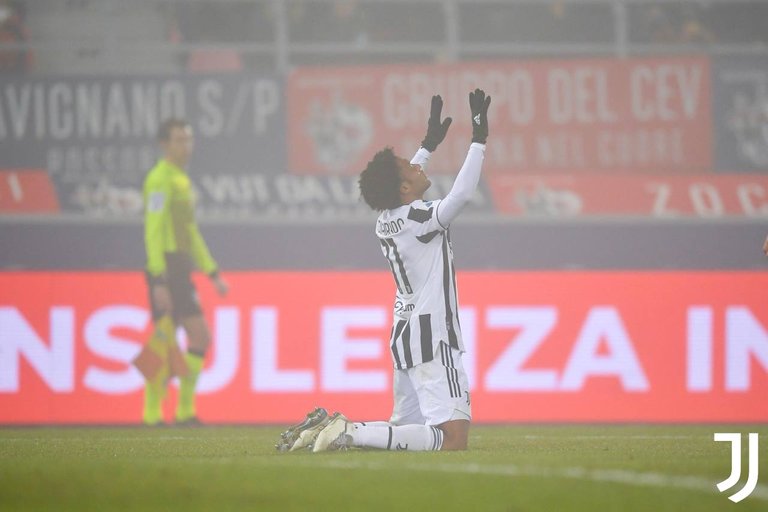 Cuadrado giving thanks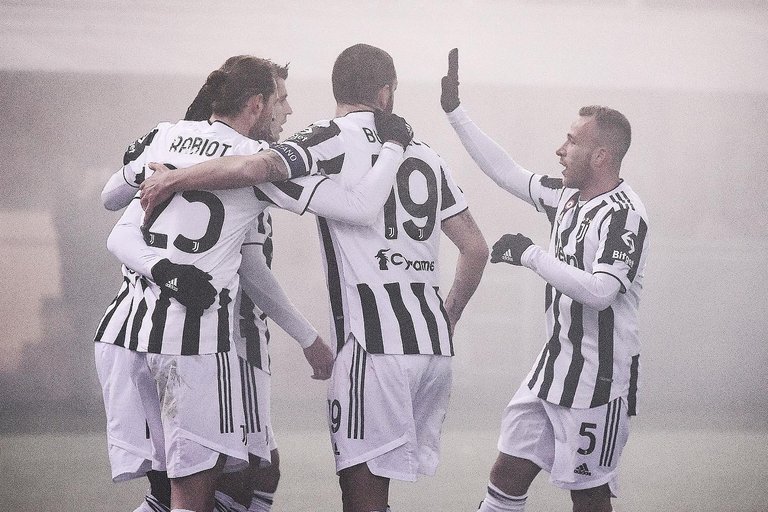 Celebrating the goal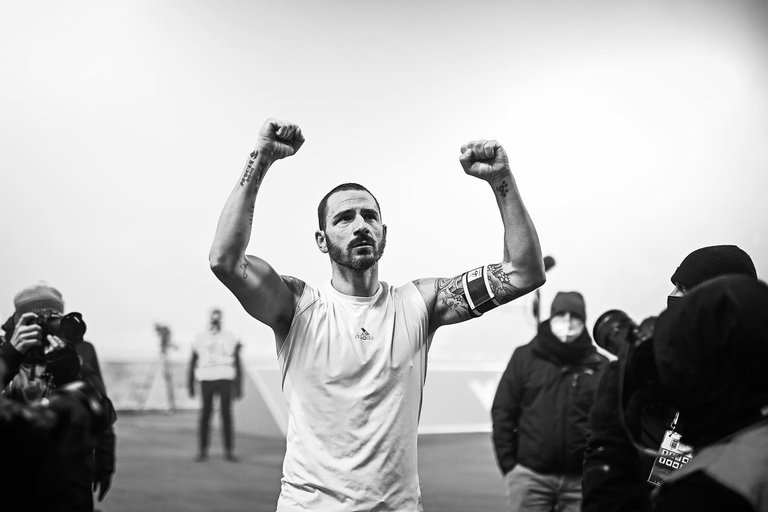 Bonucci at the end of the match

Bueno amigos, espero hay sido de su agrado estas postales, me parecieron excelentes, asi que no queria pasar por alto esta oportunidad de compartirlas con ustedes e incluirlas en mi analisis del partido.
Gracias por leer
Well friends, I hope you liked these postcards, I thought they were excellent, so I didn't want to miss this opportunity to share them with you and include them in my analysis of the game.

Thanks for reading
---
---