A bitter world
There are just a few days left before the start of the World Cup in Qatar, an event that is always eagerly awaited by the whole sports world and there is nothing more beautiful than cheering on your team in front of the TV. Unfortunately, for the second time in a row, Italy will not be part of the competition because they didn't get through the preliminary round, and therefore didn't get the ticket for the final tournament.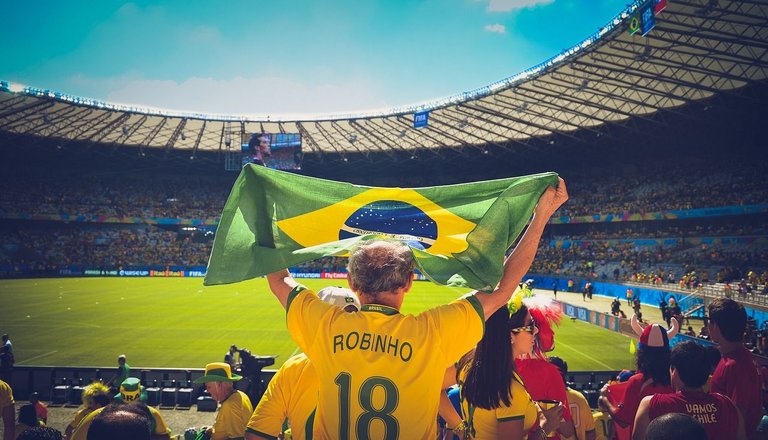 Source
---
As a child, one of the best moments of my childhood is linked to these events. Near my parents' house, there was a bar that punctually, on these occasions, placed the TV outside and all those who wanted it could sit and cheer together. I remember the celebrations with every goal and the disappointment after every defeat. But that beautiful sense of togetherness, group and friendship was the most important thing.
Even today, the event of a tournament of this caliber has a great social impact. Relatives, friends but also strangers meet in the same place to share the anxiety, joy and disappointment of a football match, but what is not negligible is precisely the magic of being united.
Unfortunately, there won't be any gatherings again this year, probably those who appreciate sport the most will see the tournament but without the passion of those directly involved.
Of course, the Qatar World Cup will be an anomaly for the climate, here in Italy it's winter and the matches generally take place in the summer, so at least for the fans who stay at home it will perhaps be a little different having to celebrate with jackets. But that's the way it is, so I wish everyone a good World Championship, and above all have fun.
ITA
Mancano pochi giorni all'inizio dei mondiali di calcio in Quatar, un evento sempre molto atteso da tutto il mondo sportivo e nulla vi è di più bello che tifare la propria squadra davanti alla tv. Purtroppo, per la seconda volta consecutiva, l'Italia non farà parte della competizione perché non hanno superato il girone preliminare, e quindi non hanno ottenuto il biglietto per la fase finale del torneo.
Da piccolo, uno dei momenti più belli della mia infanzia è legato proprio a questi eventi. Nei pressi dell'abitazione dei miei genitori, vi era un bar che puntualmente, in queste occasioni, posizionava la TV all'esterno e tutti coloro che lo desideravano, si potevano sedere e tifare in compagnia. Ricordo i festeggiamenti ad ogni goal e la delusione dopo ogni sconfitta. Ma quel bel senso di unione, di gruppo e di amicizia era la cosa più importante.
Anche oggi, l'evento di un torneo di questa caratura, ha un grande impatto sociale. Parenti, amici ma anche sconosciuti s'incontrano nello stesso luogo per condividere l'ansia, la gioia e la delusione di una partita di calcio, ma ciò che non è trascurabile è proprio la magia di stare uniti.
Purtroppo, anche quest'anno non ci sarà alcun assembramento, probabilmente chi apprezza maggiormente lo sport vedrà il torneo ma senza quella passione di chi è coinvolto direttamente.
Certo, i mondiali Quatar saranno un'anomalia per il clima, qui in Italia è inverno e generalmente le partite si svolgono in estate, quindi almeno per i tifosi che restano a casa sarà forse un po' diverso dover festeggiare con i giubbotti. Ma così è, per cui auguro un buon mondiale a tutti, e soprattutto buon divertimento.
---
---