A windy run on the Gold Coast's Main Beach
Sunday = long run day. Well, that's the new plan anyway...
My love and I have loosely decided that we'll enter the Gold Coast Marathon next July and that means that we're shifting our focus away from pursuing mountain adventures for the time being.
He's run a lot of marathons in his life; 9 official races (a few of which were inside an Ironman Triathlon) and a 10th marathon in the bush near our house on route to doing his first 50km run.
I've done one official marathon, albeit on trail but have covered a marathon distance on at least 6 other occasions as part of other longer events or weirdly long training events.
Suffice to say we're not new to running long distances. However, it's been a while since either of us have felt fit and strong and healthy enough to not just do the 42.2km, but the TRAINING required in order to complete this distance in any kind of reasonable time.
So today, being Sunday, we headed to Main Beach - one of the many, many beaches on Queensland's Gold Coast. We really are extremely lucky: we have so many great spots to choose from when we want to do a long flat run and go for a swim afterwards.
And today, because it was cooler than usual and windy as all heck, the beach was almost totally empty (except for the "nippers": children learning to become life savers).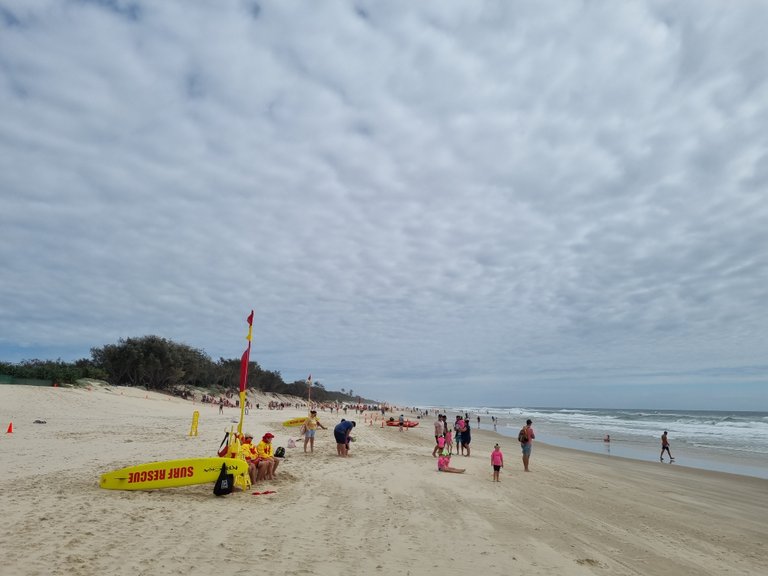 Because my Mister and I are currently at different levels of fitness (read: he's fitter than I am) we decided to run separately but for the same amount of time. He got 10km done and I did 6.2km at a pace at least one whole minute slower per kilometre and had a rest and a stretch until he returned.
Today's run was in shoes (albeit, minimalist shoes with a wide toe-box and zero drop) and was mostly on concrete path that looked like this. Part of the way I chose to go saw me running on packed sand/gravel and at that point I found myself surrounded by trees with far fewer people. That was my favourite bit of today's run. (Note to self: run in the bush without people more often).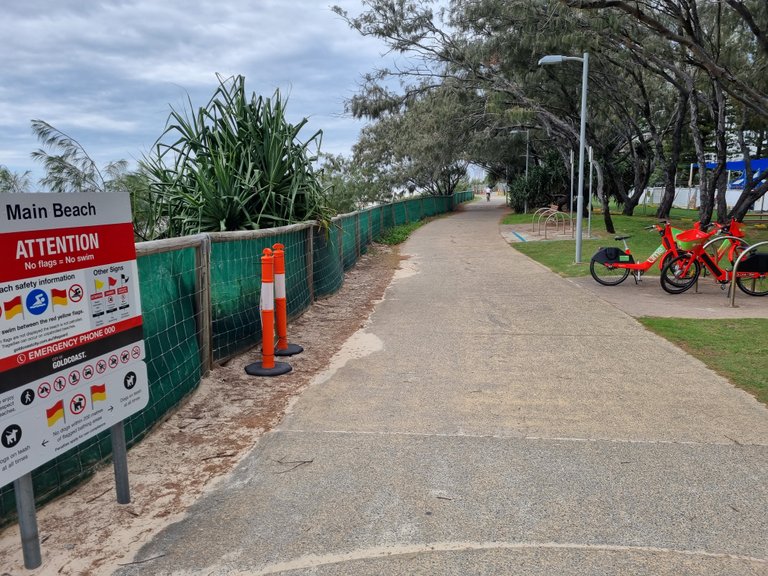 After the run we went for a short dip in the wonderful salty but super choppy water. I was grateful to be right next to my man as we went in because he's got way more ocean swimming experience than me and knew the best spot to get in. I was also happy to be right near the Southport Surf Lifesaving Club, so we had plenty of supervision by trained lifeguards.
And after we'd dived under a wave or two and got a wonderful head full of salt we rinsed off at the cold beach showers before heading onto the next part of our day: a walk along the beachfront at the nearby Surfers Paradise.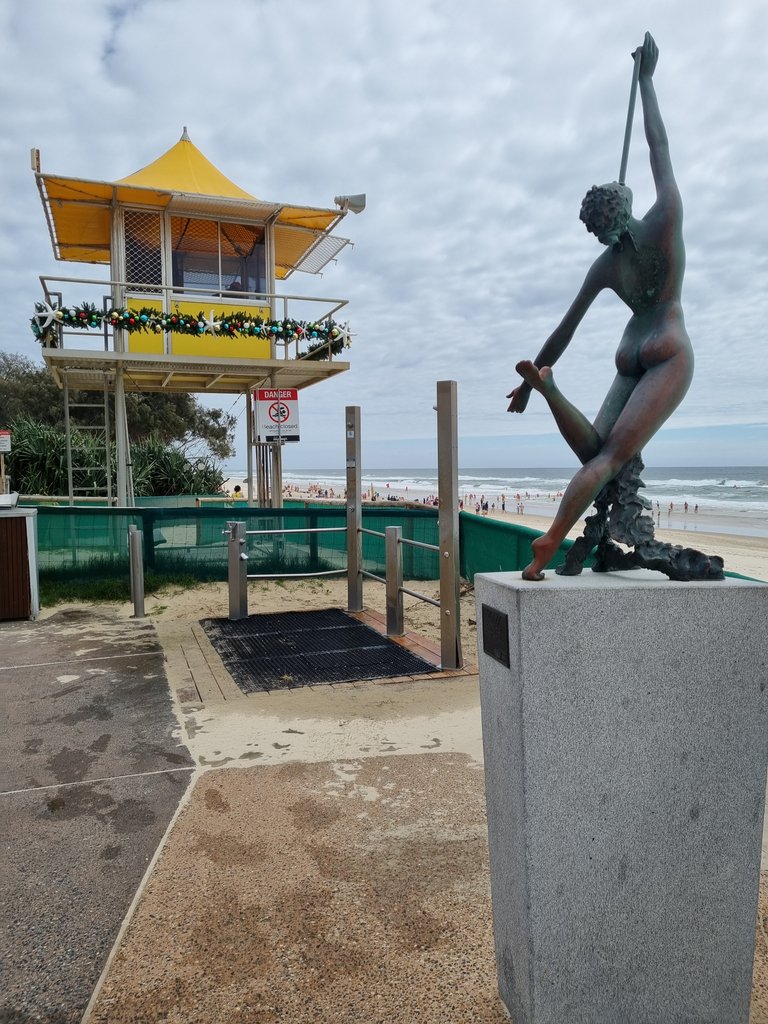 Check out some detailed info at my EXHAUST page
Join me in testing out EXHAUST!
---
---