Fast run. Green smoothie. Coffee with mates.
I wanted to do a short (ish) fast (ish) run this morning. So I headed to one of our local run group meetups and put down a decent time on 4.7km. I've started actively training according to my menstrual cycle, which apparently not that many people really know how to do yet as we have so little sport science research about women and our bodies; it's almost all based on men! More about this in future posts as I'm just finding the whole lot fascinating and super helpful (and, at 40 years of age, clearly long overdue!)
Since the rain has stopped it's back to humidsville for Brisbane and while I started with a singlet on, soon after halfway I pulled it off, tucked it into my running skirt and run in the sports bra I'd picked for this very reason (i.e. it's a reasonable option in public here in Australia).
Once I was back I knew I'd have at least 10-15 minutes up my sleeve to drink my green smoothie breakfast before the others got back from their slower and/or longer runs. I have been LOVING these smoothies since I introduced them about two weeks ago. I look forward to them every day now. (Photo below taken on my Google Pixel 2XL phone).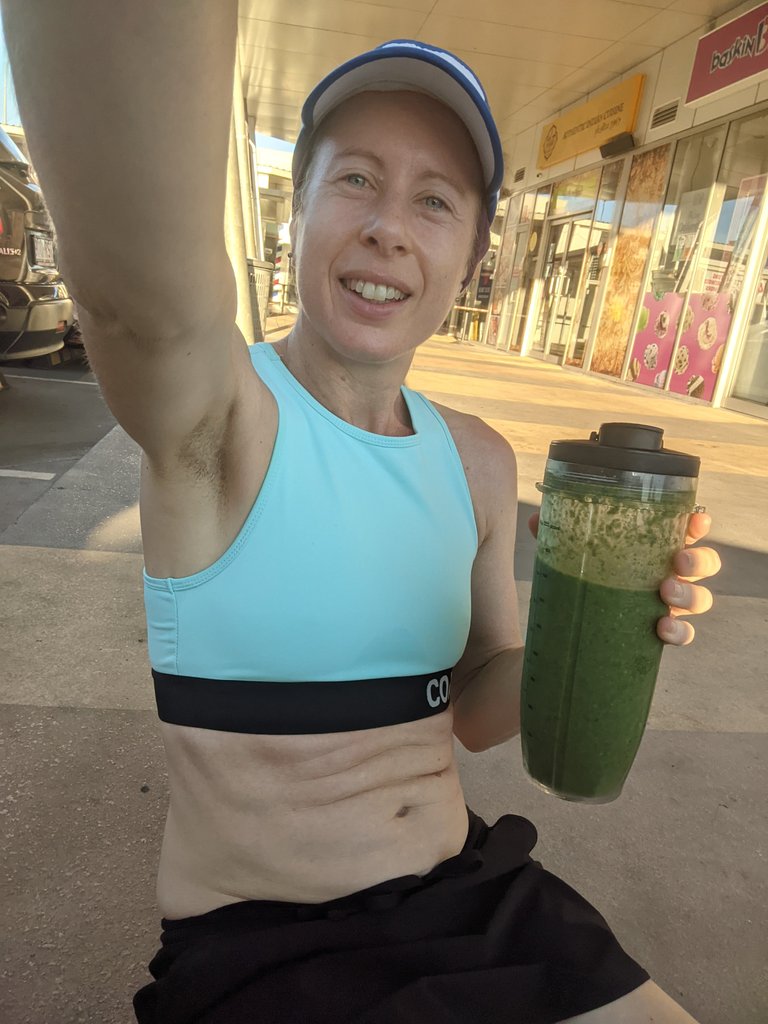 Below a screenshot from Garmin Connect showing my pace and heart rate. I was talking with one of my mates on the way out (on this out and back) and the combination of reasonably fast run, plus chatting, plus summer Brisbane heat equalled higher heart rate than I had hoped for. So as I returned on my own (he went longer) I deliberately dropped the pace a bit to drop my heart rate back down but stay strong.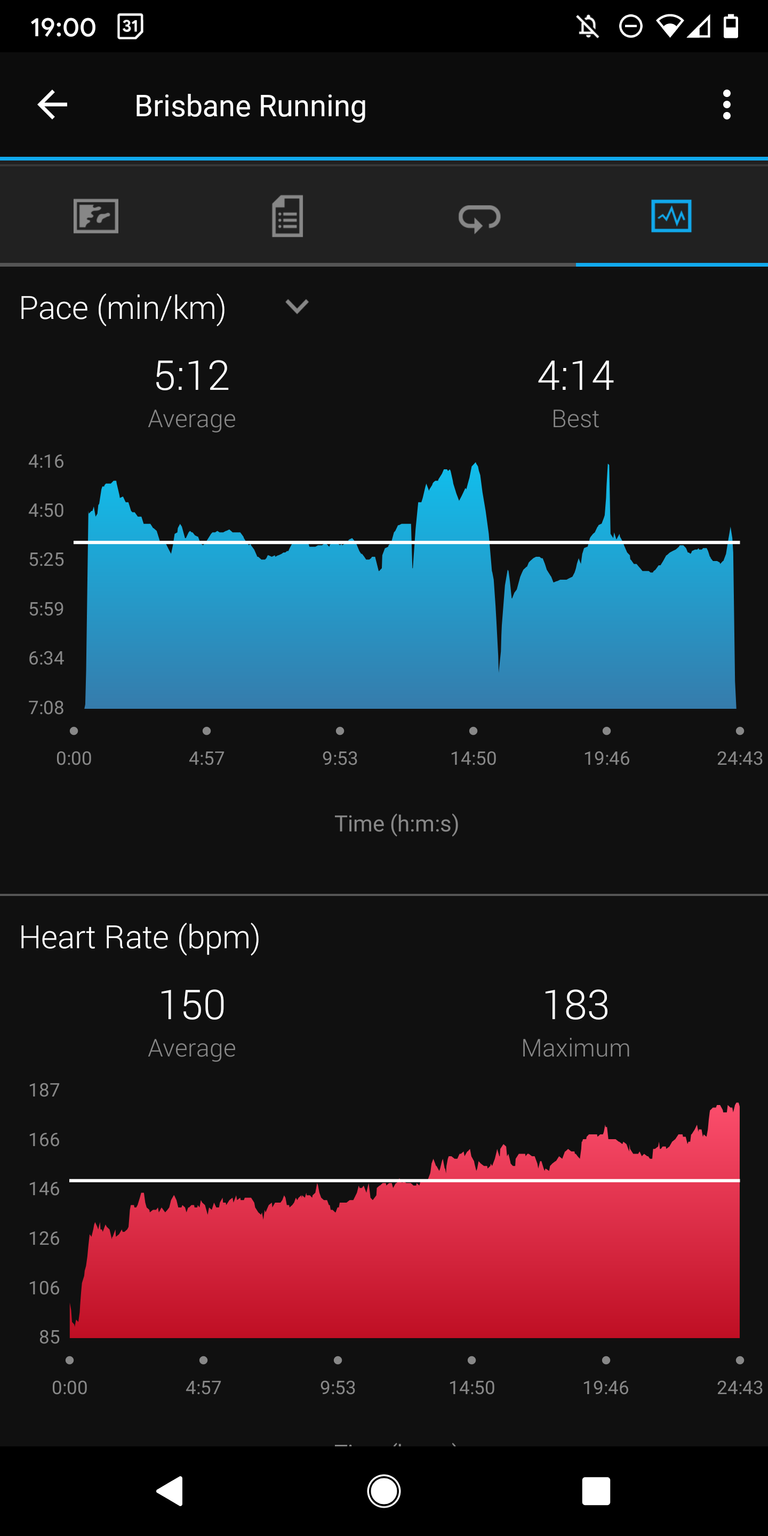 We had a big crew today. On Fridays they like to wear their "Run Down Under" tops. But since I'm not doing that particular company's (forever ongoing) event I'm the odd one out in the middle of the group! After our run - and my smoothie - we headed to the nearby coffee shop to drink caffeine and chat about all things running and exercise! (Photo by Shirley Thompson - the gorgeous woman doing the selfie).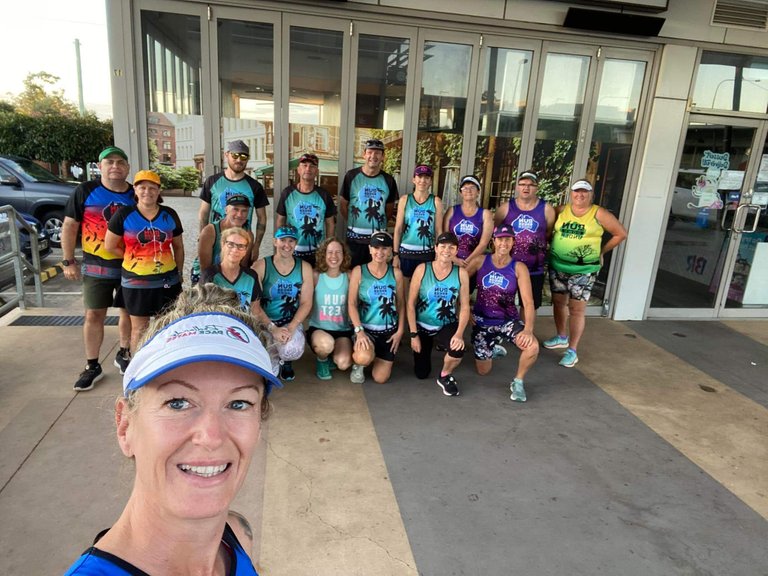 Check out some detailed info at my EXHAUST page
Join me in testing out EXHAUST!
---
---