Premier League Is Back Comes This Weekend After International Break
Continuation After International Break
England Premier league is not coming live comes this Saturday after international break. The players have all come back from their respective countries to face their Major league.
During the international break, there were surprises and now back to league would be another great surprises which would be seen in the smaller teams. So many viewers do call some teams smaller ones but to be sincere, no team is small.
Back to England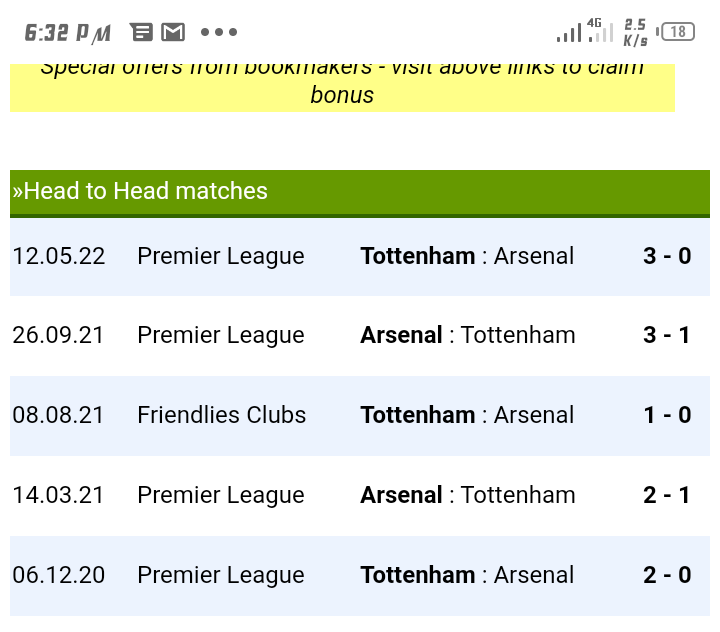 Arsenal VS Tottenham
This is going to be a hot and the toughest match ever. Two big teams facing each other is a big one. There is something I discovered between this match. Ever since Arsenal has been playing with Tottenham, they have not worn away and likewise Tottenham. This means anyone who is at home is having the opportunity or greatest chance of winning. The home team is going to win (Arsenal is at home and they are going to win the match).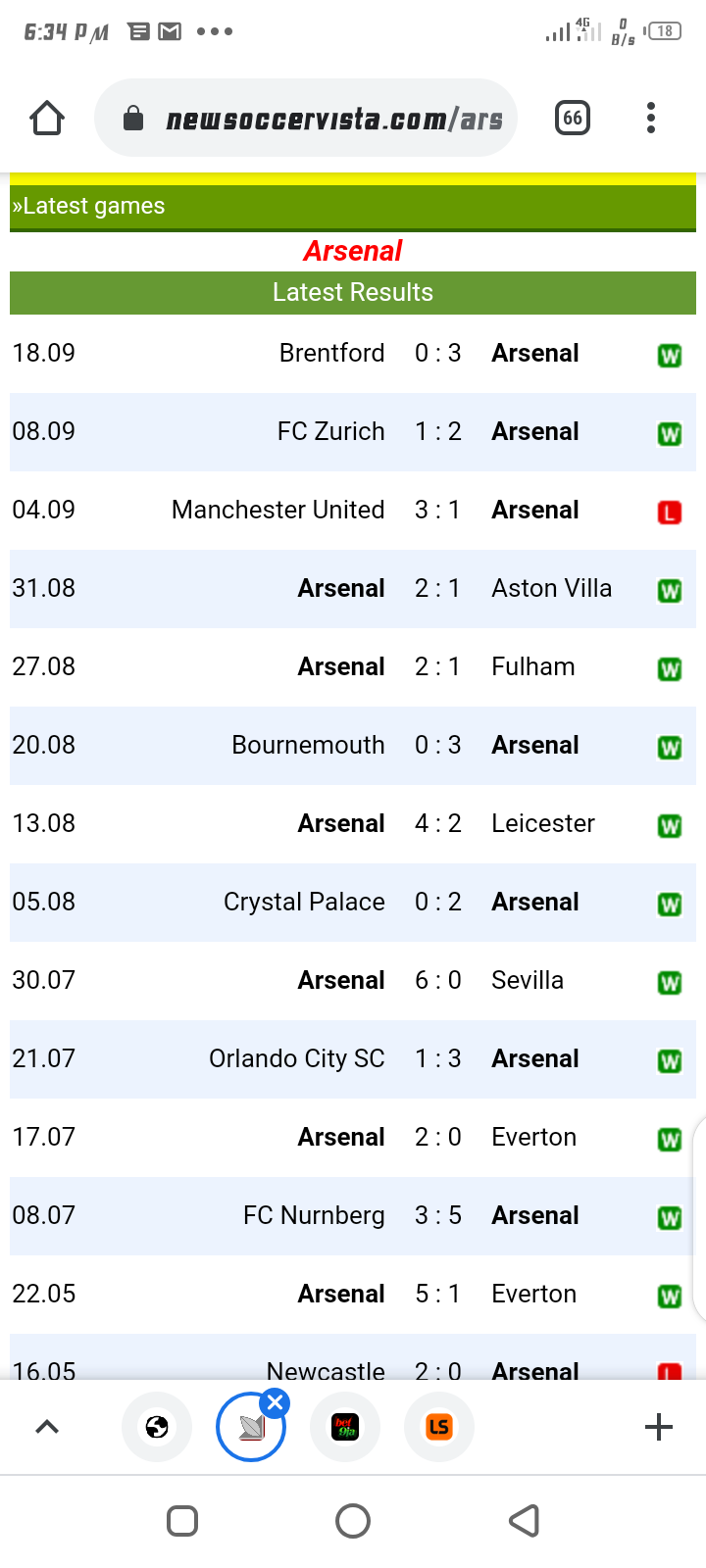 The two team has been doing so well this season. Arsenal only lose to Manchester United or else has not giving in to any team. The players are doing so well and are playing a fantastic football. They are playing as if they are ready to win the race unlike last season.
For now, Arsenal are toping the table with 18 points follower by Man City who has 17 points.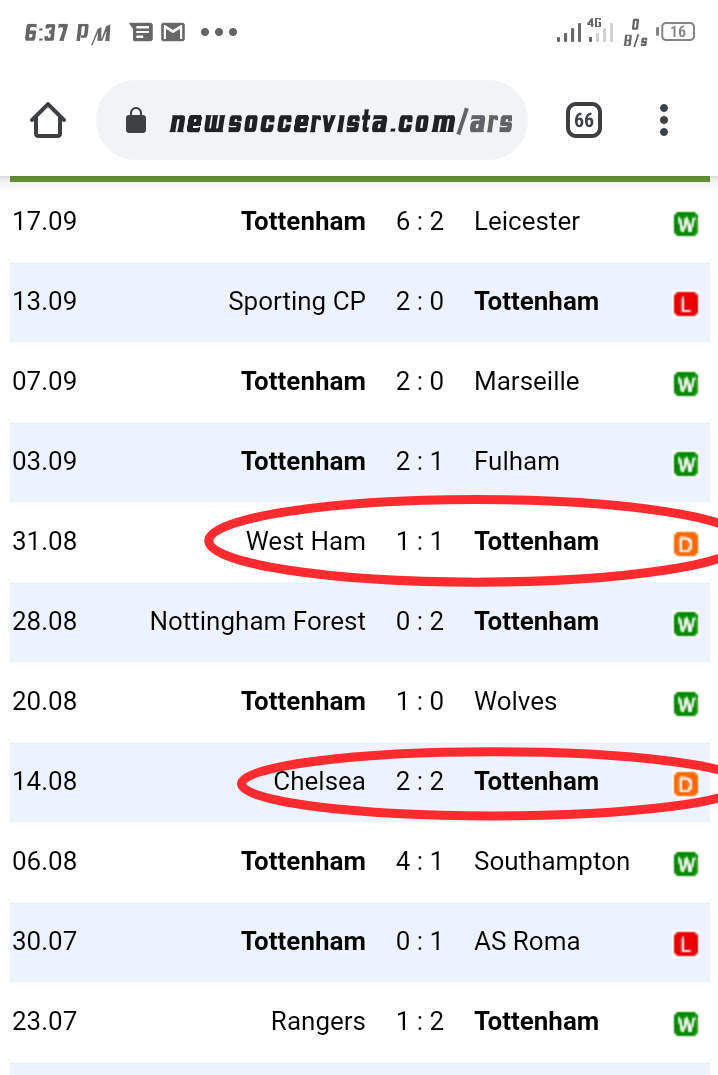 Tottenham has just two draws. They drew with Chelsea (2:2) and west Ham (1:1). Tottenham has not giving in to any team as they remain unbeatable. They have not lost to any team this season.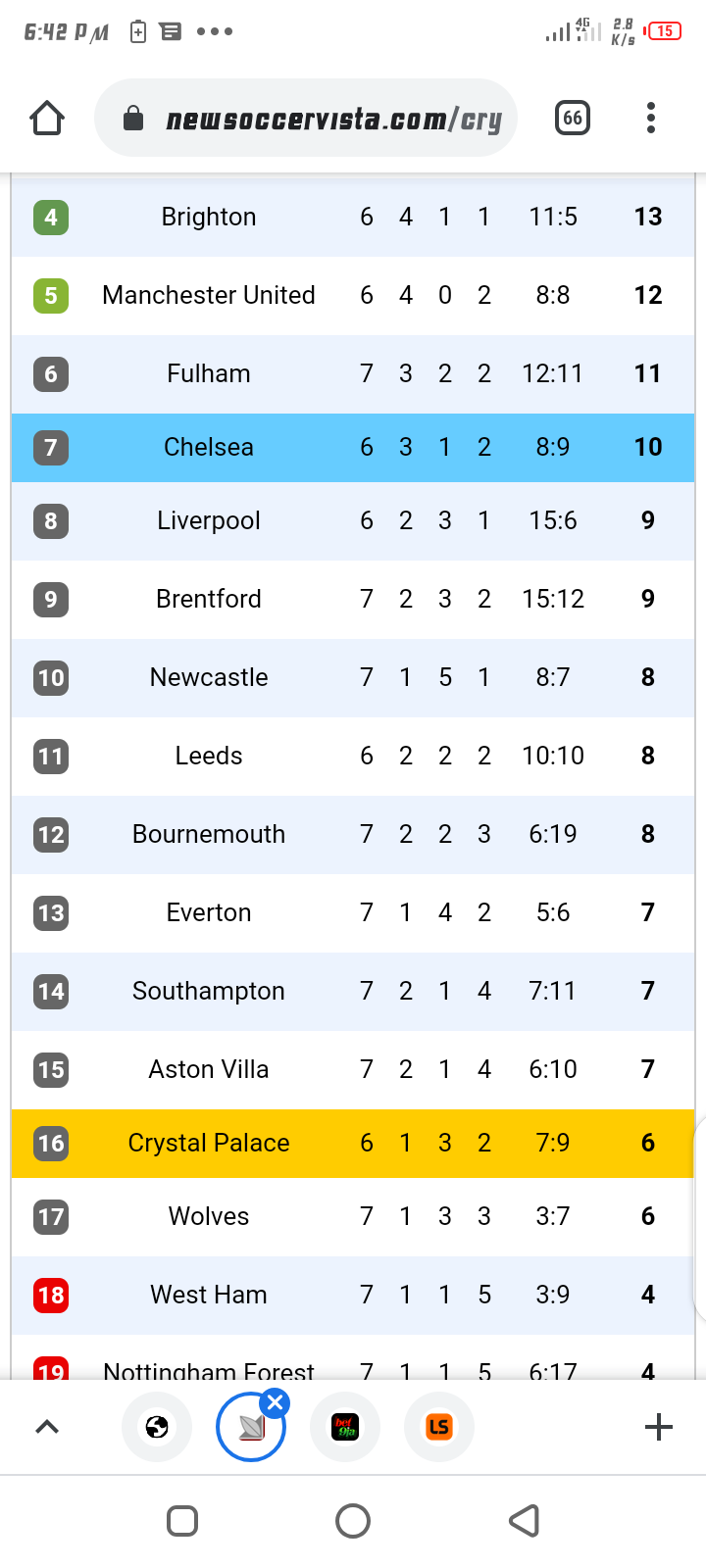 Crystal Palace VS Chelsea
I have observed that Chelsea has not given up to Crystal Palace. They are always been on the edge in all their meetings. This season, Chelsea has not been doing so fine and has not been making any attempt to come to the top after the disposal of their Coach.
Thomas Tuchel made impact in Chelsea during his stay as the manager. He took the team to champion's league final where they defeated. He joined the club January 2021. He was sacked this year for not performing. He has been flopping over this season making things so difficult. The only question I have now is that:
Have the players changed? Are they now performing to their taste? Although, this is just the beginning as I'm still sure they would do something out of where they are.
Chelsea are in 7th position on the table and has won just three, draw one and loose two.
Crystal Palace on the other hand has been disappointing this season. They are not at their peak. They only won one game out of six and Drew three. They lose two. They are in the 16th position on the table.
Liverpool VS Brighton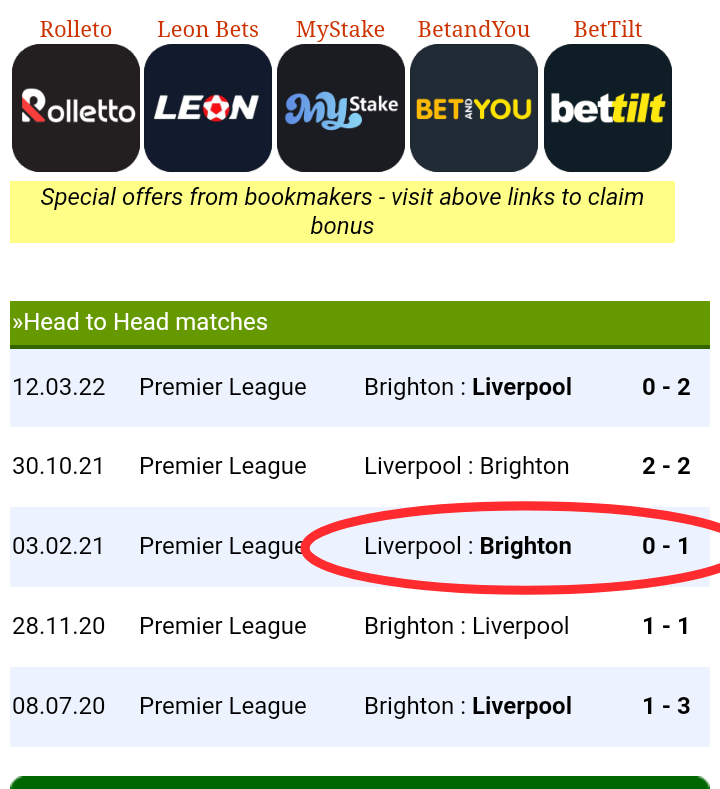 Brighton had won Liverpool ones in the history of their meetings. Brighton may have a little chance to defeat Liverpool if not been careful. Liverpool has to sharpen their tentacles to ensure winning.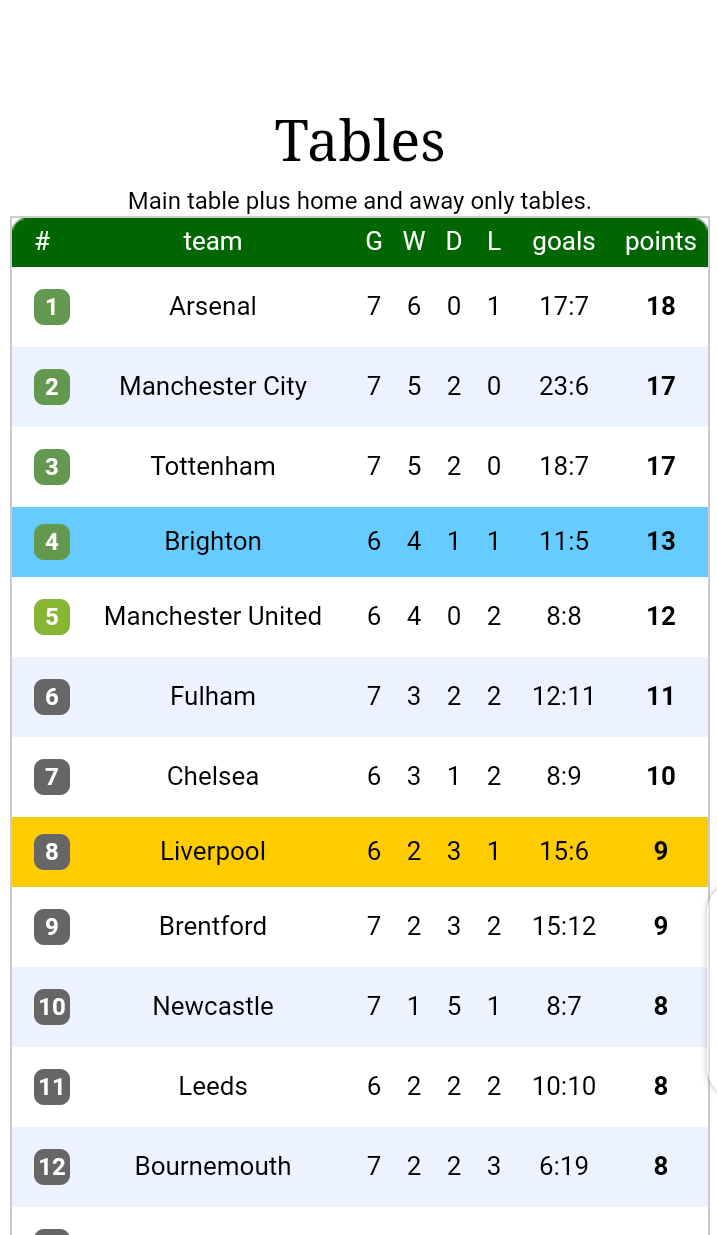 Liverpool won two matches, threw three and lose just one game. They have been performing so low this season and are trying to come up to meet up but extra effort needed to be out for the to move closer. They are in the 8th position on the table below Chelsea.
Brighton are in the 4th position and are doing so well. They have won 4 games, drew one and lose one. This means they have a better chance of winning Liverpool. They have been doing so well and so not want to relent their efforts.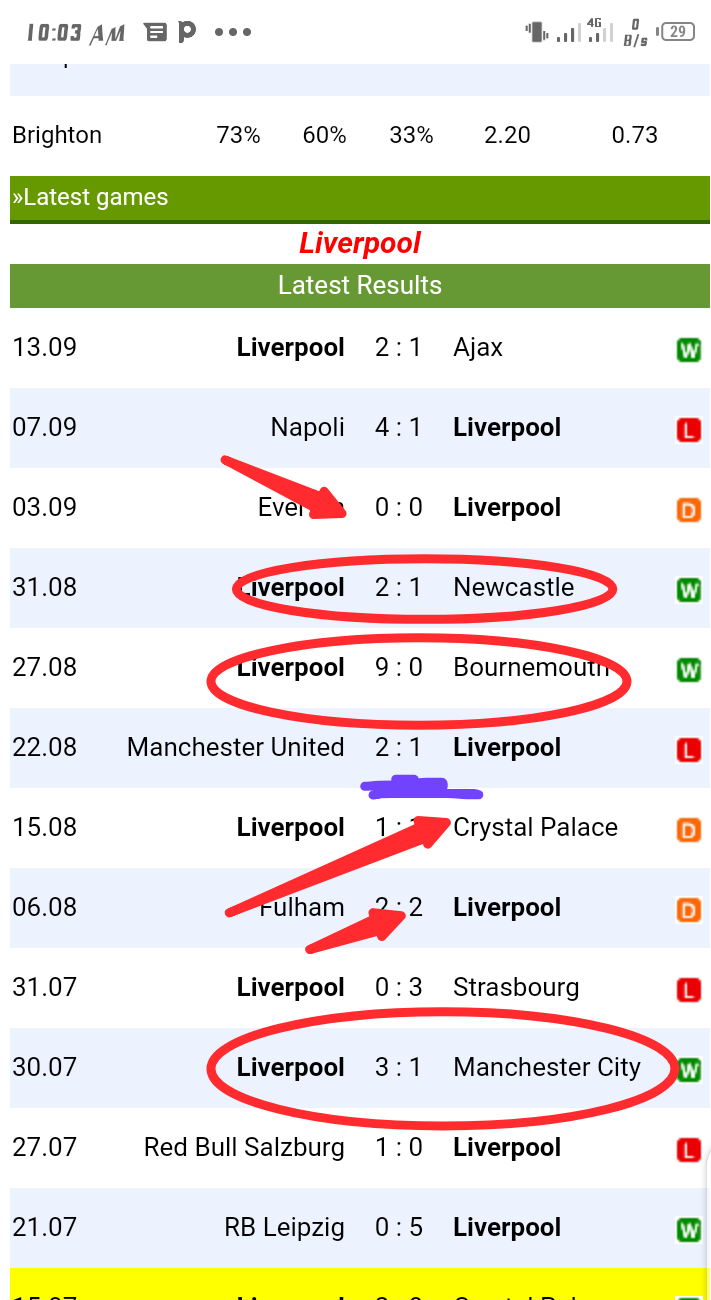 Liverpool lost to Manchester United which was supposed to be according to their performance.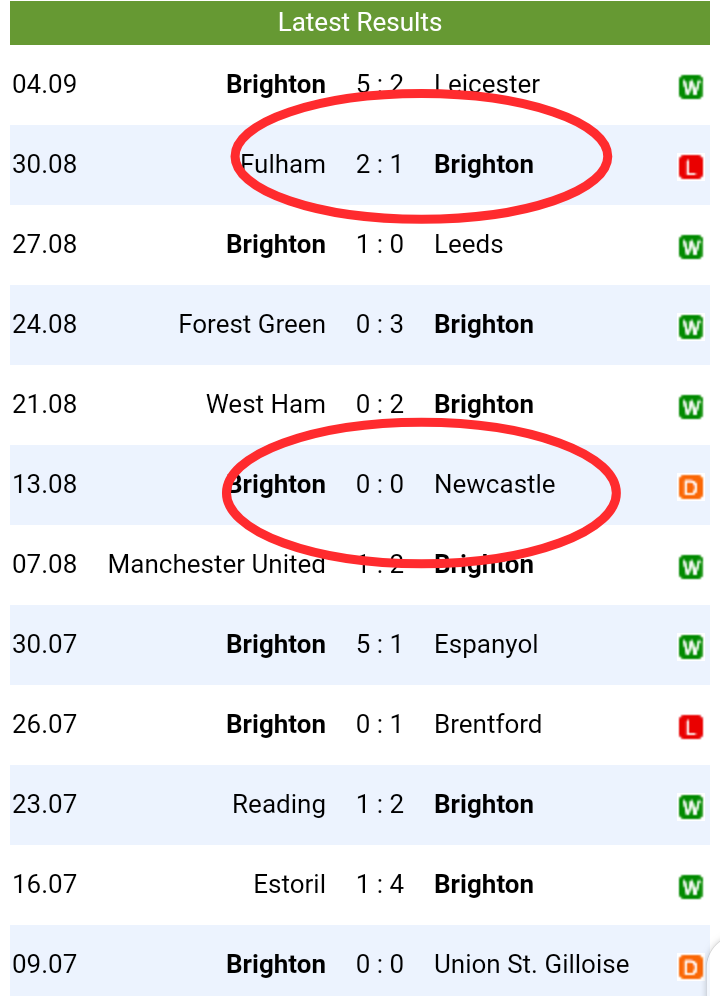 Brighton lost to Fulham and Drew with Newcastle. This was their flop. They have been trying so well and hard and made the to be on the 4th position of the table.
Manchester City VS Manchester United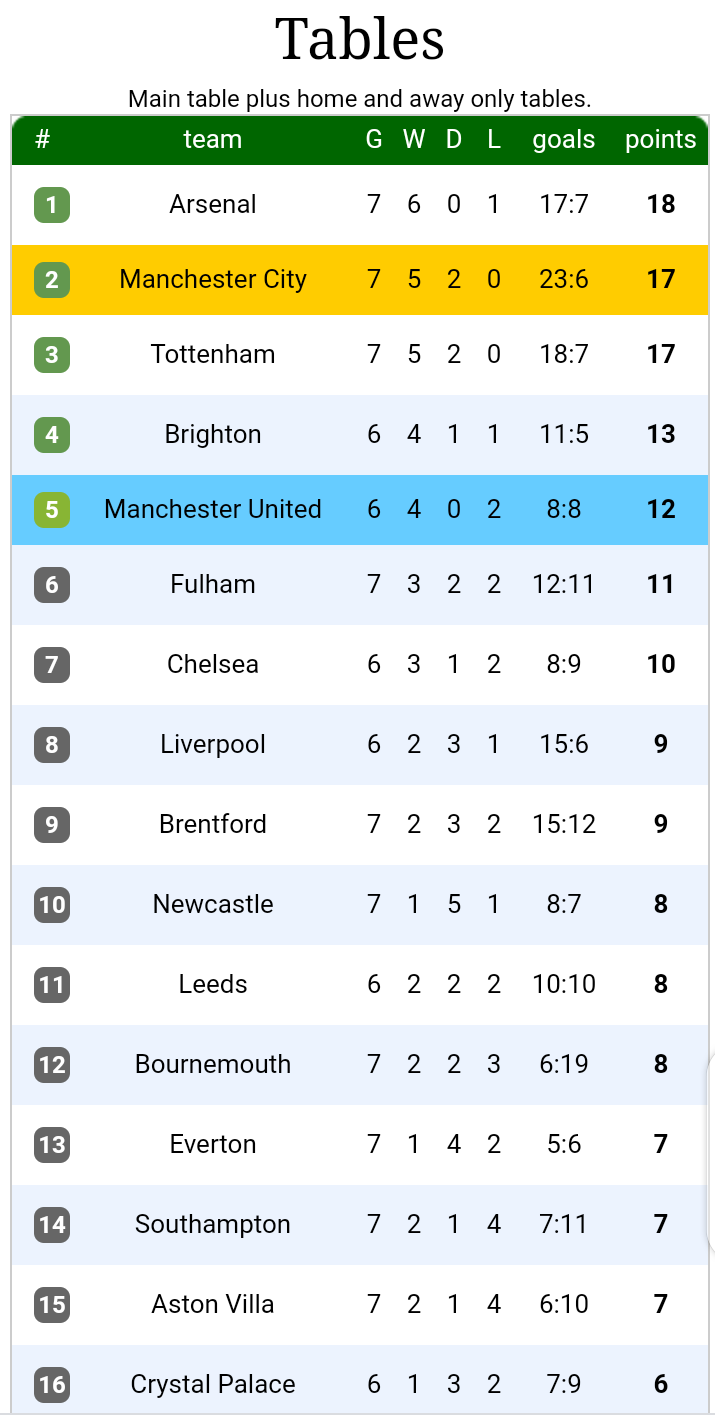 City has upper hand of winning the game. They are at home and have won 5 games drew 2. They have not given up to any team as they are always shining. City are in the second position. Any thing that makes Arsenal relent would give City opportunity to take over the first position.
Manchester United are in the fifth position. They have won 4 games and lost 2 games. They were initially flopping but now have picked up and on their peak. This game may end up to their favour, but Manchester City may use home advantage to defeat them.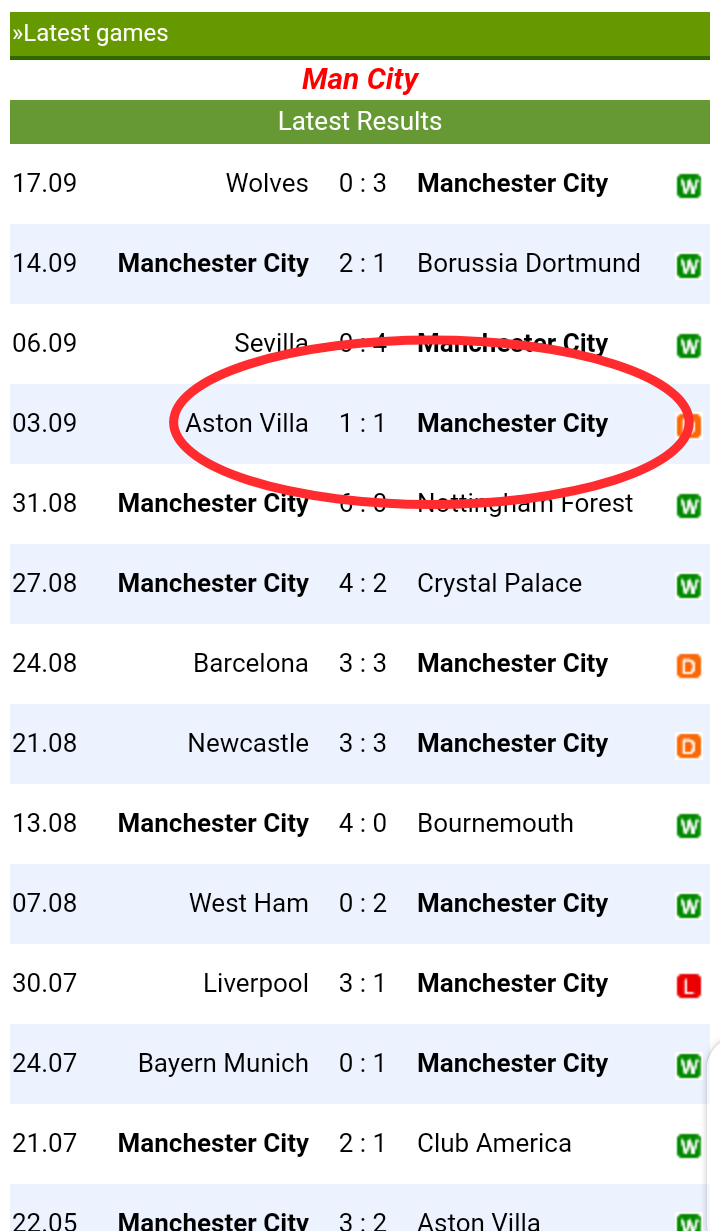 City only drew with Aston Villa.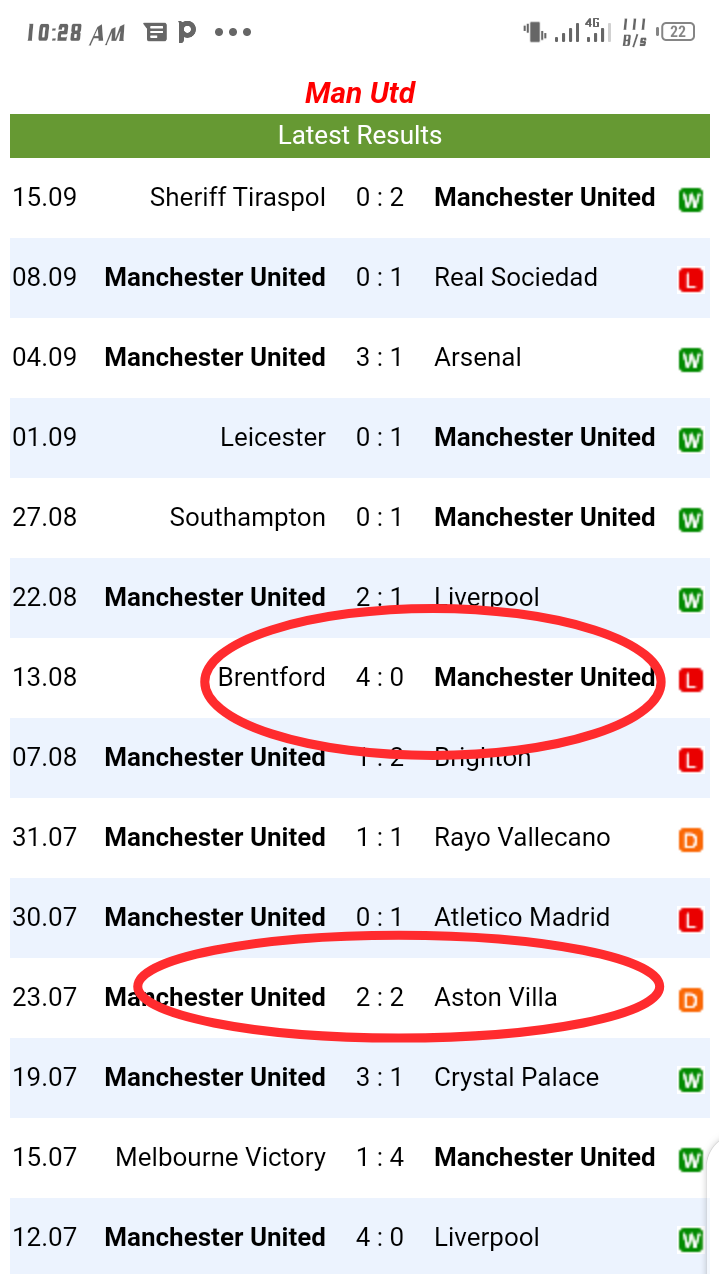 Aston Villa is not just relenting as they drew with Man City as well as Man United. With this analysis, the game may end in draw.
Premier league is a league to watch out to as all eyes are always place on the top teams. Football is the only one which can bring us together and shall unite everyone ever.
How do you see the prediction and the analysis above?
***All the images are screenshots from soccervista.com
---
---