OCD Sportstalk Curation Incubation Update
Hello Sports Lovers,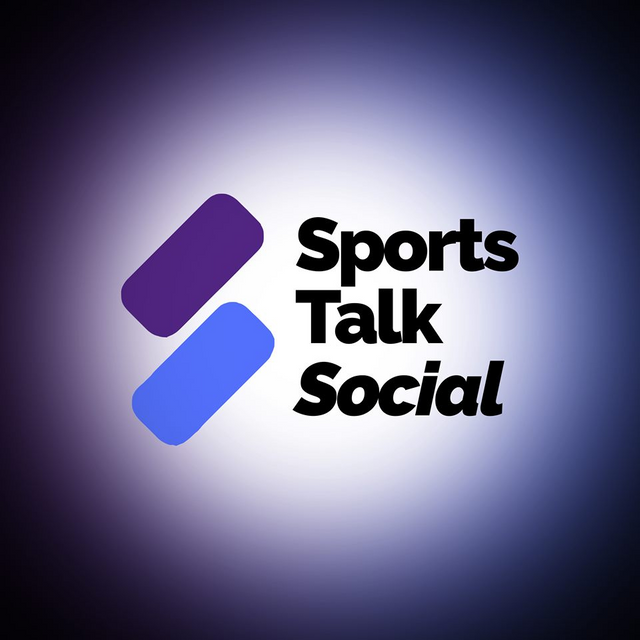 Here I am with another edition of updates about the Sports Talk Social community with our weekly OCD Sportstalk Curation Incubation Update.
How are you all doing? What is the status of CoVid 19 pandemic in your country? Is it getting reduced in numbers or is it still on rise?
Well, Sports isn't getting spared like any other events and CoVid is not yet over and we need to practice the caution and practice the usual things we have been doing like wearing face mask, maintaining distance, washing our hands at regular interval, avoiding going out unless it's very much necessary.
OK, let's get back to the main intention of this blog.
We had some wonderful sporting events ending in last one week and here I am giving you a brief note on those before we actually go to the numbers for the Sports Talk Social community.
---
Starting on last Sunday, we had winners from Wimbledon. Novak Djokovic winning yet another men's singles and Ashleigh Barty winning women's singles.
Djokovic won his Sixth Wimbledon title and is now with 20 Singles titles from all grand slams, a feat which is equal to the number of titles won by Roger Federer and Rafael Nadal and thus, the trio now have equal number of grand slam titles.
---
In the Football news, we had Copa America cup winners in Argentina and Euro 2020 winner in Italy
Argentina defected hosts Brazil and it was their First title on Brazil soil and Lionel Messi's long wait was over with that title.
Italy on the other hand, extended England's wait for the First title even further as they won the match n penalty shootout and the end was something the Football community will try to forget as early as possible as there were racial abuses by English fans after their team's defeat.
---
In the Cricket news, there are multiple International bilateral series happening between various countries.
Australia is playing West Indies on their soil and the hosts won the T20 series with a margin of 4-1 and Australia will have to rethink their strategies and combination ahead of the T20 World cup in UAE later this year.
South Africa is hosting Ireland and the ODI series was leveled up 1-1 after First match got washed out and now, they play the 3 match T20 series starting 19th.
Pakistan is on a tour to England and have lost the ODI series by 3-0 margin, but came back stronger in the T20 series winning the First T20 match yesterday.
Zimbabwe is hosting Bangladesh and Bangladesh started to tour on positive notes winning the only Test match and then the First ODI of the 3 match series. They will play the 3 match T20 series later.
India will be starting their Sri Lanka tour with an ODI match tomorrow. Indian side is a bunch of youngsters as their main team is in England to play the Test series and this is a good chance for this relatively lesser experienced side to come good and impress the selectors ahead of T20 World Cup.
---
In the F1, Max Verstappen won the Austrian Grand Prix making it 3 in a row podium finish with Valttri Bottas and Lando Norris finishing Second and Third respectively.
We will have British Grandprix this week and Lewish Hamilton just finished First in the qualifying.
---
The greatest sporting event of Olympics will be starting from 23rd July and it will be something all the countries have been waiting since last year, as the event got postponed from original schedule to happen last year.
We hope this event will give more blogging opportunities to our bloggers from the next week.
---
Sports Talk Social Community Stats:

We had another great week in terms of Sports Talk Community numbers as we see another 30 members subscribing to the community and presenting their blogs and we are happy to nominate some of their blogs for the @ocd's curation and we will continue to find the gems on daily basis and will keep improving ourselves as a community.
Although the active members number have gone down a bit as against last week, but with Olympics starting later in the coming week, we anticipate the numbers will go up again and we will have more blogs to curate and more interactions as well.
Talking about interactions, yes, there is a decline in that as well, but we will regroup once again in the coming weeks.
---
We want to keep the below section repeated for the benefit of the new users joining the community as these are the minimum standards we are setting (but not limited to these only) to nominate the blogs to @ocd's incubation program.
Content is genuine without plagiarism and is written by blogger in his own words.
Images are properly sourced to include link to image.
Blog has around 500 words (if not more than that) preferably in English and if it's multilingual, ensure English language content has around 500 words and has quality content.
4. The blogger is interacting with others within the community and is responsive to the comments posted by others on his own blog.
---
Please stick to the simple guidelines provided above for a chance to get curated by Sports Talk Social community and also benefit from @ocd's curation thru the Community Incubation Program.
---
Before I finish this blog, it's my duty to thank @sportstalksocial community and @ocd for the curation and support on the blogs by our writers on this community.
Wishing all a Happy Weekend :)
---
---