OCD Sportstalk Curation Incubation and Sports Updates
Hello Sports Lovers,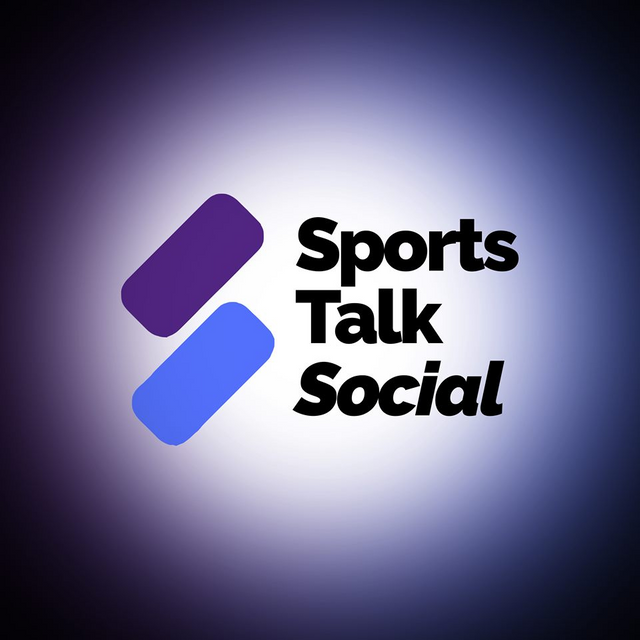 Hive has touched the $1 mark for the First time earlier today by reaching a high of $1.06 per Hive and that shows Hive has the potential to go beyond $1!!!!!!
Congratulations to all those who are hodling and buying Hive :)
OK, Welcome to another edition of OCD Sportstalk Curation Incubation Updates and with Hive going up, we all will have better rewards from the blogs, let's see some Sports news First before we get to see the Incubation Program updates.
---
In Cricket sports news, India and England are fighting for getting the lead once again in the test series.
India have come back into the Fourth test after getting out below 200 mark once again in the First innings as they finished day 3 with 270 for 3 wickets in Second innings with a 170+ lead as they come out to bat tomorrow.
South Africa leveled the series against hosts Sri Lanka as as the ran curtailed match was decided by Duckworth Lewis method in the Second ODI.
Hosts Ireland won the T20 series against Zimbabwe by 3-2 margin and visitors had a consolation win in the Fifth match played earlier today.
Bangladesh once again re-iterated that, they are the best when they play at their home grounds. They beat New Zealand in both the T20 matches they played in the Five match series.
---
In the Tennis news, By Third round, 20 men and 17 women's seeds have either been beaten or withdrawn!!!! Yes, that's true.
Significant players to lose out are: Stefanos Tsitsipas, Andrey Rublev among men, it's Naomi Osaka, Petra Kvitova, Victoria Azarenka, Coco Gauff are some of them among women.
---
In the Formula 1, in Dutch Grand Prix, Max Verstappen, Lewis Hamilton and Valtteri Bottas were the top 3 finishers in the qualifying going into the race day tomorrow.
---
In Paralympics Games, China, Great Britain and Russian Paralympic Committee are the top 3 medal winners going into the last day of the games today.
India have got some good show at the back end of the games as they are in 26th position with 4 gold medals.
---
Sports Talk Social Community Stats:

Communities keeps growing in terms of number of subscribers thanks to Splinterlands for attracting so many to join Hive and Splinterlands and some of those guys are even exploring the other communities on the Hive which is leading to many joining Sports Talk Social as well.
We see 40+ new members joining the community in the past week.
The number of interactions is almost in line with last week with over 1400 interactions.
The pending rewards have seen a little downward journey, but with Football leagues getting back into action and other sports are seeing more matches getting played, we can definitely anticipate more blogging in the coming days.
We nominated about 16 posts to @ocd under the Community Incubation Program for curation, but 16 is too less a number for us considering the amount of blogs we have nominated in the past!!!
---
So, why this decline? Well, the quality and interaction are 2 things with which we don't want to compromise to keep the spirit up among genuine bloggers who spend time in coming up with content and interact with others and it's only fair we raise our standards to bring out the best from bloggers.
---
As always, the below rules we have set on this community as minimum standards and these are included once again here for the benefit of new joinees and allow us to nominate the blogs to @ocd's incubation program and we urge our bloggers to take a note of these and adhere to it for more chance of getting curated.
Content is genuine without plagiarism and is written by blogger in his own words.
Images are properly sourced to include link to image.
Blog has around 500 words (if not more than that) preferably in English and if it's multilingual, ensure English language content has around 500 words and has quality content.
Please use Sports Talk Social as community while you post blogs so as to take it forward with the curation from this community.
5. The blogger is interacting with others within the community and is responsive to the comments posted by others on his own blog.
6. Please post the content related to Sports only on this community and don't use sportstalk and other sports related tags for non sports related blogs.
---
Sports Talk Social community is seeing more Copy-Paste and plagiarized and Tag Abuse contents and we have warned some of the guys already and we have to take some actions on continued plagiarism and copy paste contents as some of you might have already received commentsfrom curators about such abuse and there is still time for Second chance and improve to post genuine content and we seek your support in cleaning up the community.
---
@ocd and @SportsTalkSocial required genuine content for the curation and support they can provide and it's upon all of us to give ourselves more chances of being supported by the guys mentioned above and we always appreciate the support from @ocd and @sportstalksocial
Wishing all a great weekend :)
---
---