Tokyo Olympics - Countdown Begins To Opening Ceremony Amid Rising CoVid Cases
Hello Sports Lovers,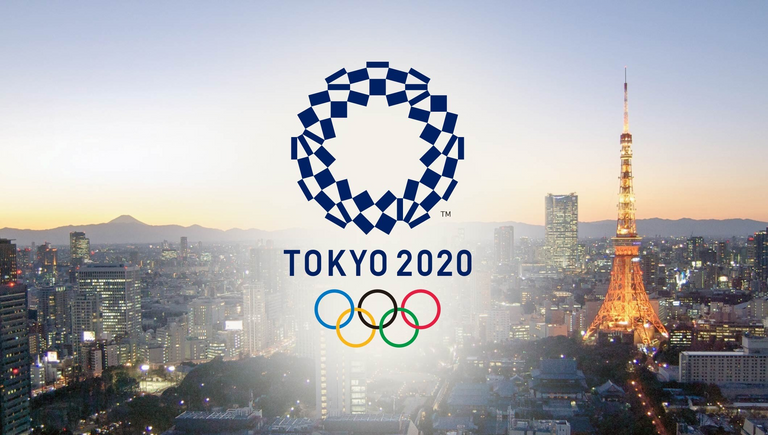 Source
We are just a little more than 24 hours away from the First official event at the Tokyo Olympics although Opening Ceremony is scheduled later in the evening tomorrow.
Olympics, the World's greatest Sporting event it something all the sports persons, spectators and organizers will be looking for and it will be a great relief for the organizers to complete the even without much issues as the number of cases in the Olympic games itself is about 40 in the last 5 days as per the official website for Olympics says.
In the last 24 hours itself, there were 4 cases from the Olympic games and from other locations from which the sports persons were about to start to Tokyo.
As per Head of organizing committee, Toshiro Muto, the event could even be cancelled in the last minute before the events starts if the cases rises drastically, but, he has a backing by Head of the World Health Organization it seems to start the Olympics inspite of rising cases.
So, let's keep our fingers crossed and hope for the best for the Olympics to start without many cases and issues.
---
Meanwhile, the Softball/Baseball and Football events have already been started since yesterday with opening rounds to continue today as well.
Other event which will be starting today ahead of the official events tomorrow is the practice for shooters as per the Olympics schedule.
---
Indians in the Olympics on Opening Day:
On the opening day, there are 2 events in which, the Indians will be participating with details as below:
Archery:
There are 3 men, Atanu Das, Pravin Jadhav and Tarundeep Rai and a woman, Deepika Kumari who will be featured in the individual ranking events to kickstart the Olympics for India.
Deepika Kumari and Atanu Das are considered to be the medal prospects in individual as well as mixed events.
---
Shooting:
Indian shooters will be in action as part of the pre-event training for 10 M air riffle in men's and women's events and Shooting remains another medal prospect event with most of the shooters taking part in Olympics are among the winners of medals in recently concluded Shooting World Cup in Croatia and as many as 15 Indian shooters will be in action in different categories and that has raised the expectations from shooters more than ever.
---
So, those were the 2 events in which Indians will be in action on opening day.
Apart from Shooting and Archery, there will be 2 more events viz. Equestrian and Rowing to complete the day's schedule.
---
India will be having 2 flag bearers for the First time in Olympic events to honor the decision of gender equality, an initiative from this Olympics and Indian flag will be held by Manpreet Singh, men's Hockey team captain and Mary Kom, Six time World Boxing Champion.
Mary Kom, as we know, was a Bronze medal winner in London Olympics in 2012 and Indian Hockey teams, both men's and women's are also seen as possible medal winners after a long gap of India's last medal way back in 1980 when India last won Eighth Gold medal.
There are many First time Olympians in Indian team and it will be a good experience for them as well as experienced campaigners to compete with World's best sports persons and no matter whether they will win medals or not, competing at the highest level will be more important for each of them.
---
Thanks and hopefully, we will see more medals than the last event in Rio De Janeiro.
Have a Great Day :)

Join the new Official Telegram for Splinterlands via link given below to participate in contests and have fun.
---
Not yet signed up for Splinterlands?
You can join using my referral link: splinterlands.io and get some monsters from me :)
---
---