Gambling Dapp Dividends Report | +40% Real Yield Annually!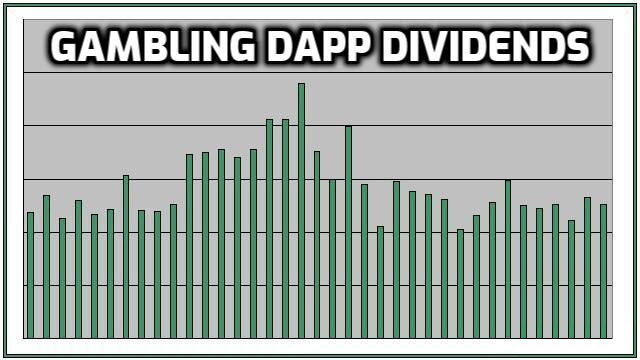 I am keeping close track of my Gambling Dapp Portfolio that now only includes includes BFG (Betfury.io) & SBET (Sportbet.one) with regular updates on how exactly they are doing showing what can be expected for those interested...
---
I skipped on the update last week since I don't want to spam my blog with content during busy times and there wasn't anything special to report. Right now after selling all of my WIN tokens and kind of giving up on the experiment of sx.bet, I'm down to just SBET & BGF which both continue to do quite well currently providing an overall real yield of around +40% annually and they are holding up quite well for now despite the bear market. This gives me some funds each week both to pay some bills and to keep reinvesting.
---
With the NFL staring again and the Football season in full gear, SBET has a slight increase in volume and users which directly relates to the dividends. The price of SBET also has been in a slight uptrend the past 13 week which relatively reduced the returns which went to a 0.5% weekly range which I consider lower end. With the recent Crypto Dip and EOS falling which is directly linked to the SBET Price, returns are now up to 0.75% again. For a token like SBET it's really hard to put a price on them as selling or buying a significant amount will change the price a lot. So far buyers it tends to be way more expensive than what the price shows while those that want to sell will get a lot less. All this unless the buying or selling is stretched out during a longer cost-averaging timeframe which is what I did. Right now, it would be nearly impossible to get the share of tokens I have accumulated.
Also, something I see as important is that the number of weekly active users has gone up again from around 100 10 weeks ago to now 179. The higest I ever recorded was 216 and it would be pretty impressive if this could be reached during what is a pretty big bear market. The key will be to survive this period which by no means is a guarantee. It's nice to have been able to collect steady dividends for 140+ weeks now but it only works until it doesn't anymore which is part of the risk you are taking. If there would be some real adoption while staying clear of regulatory issues, the potential upside could be pretty big.
I don't have any intentions to add more coins myself, but it feels like the dip in EOS price is giving another opportunity to get in
---
Betfury continues a slow but steady downtrend on the returns and the dividend pool has reached new lows also under 2 Million. At the same time, the inflation rate has ben reduced a lot which is a result of farming having ended while it gets harder to mine and less players seem to be gambling.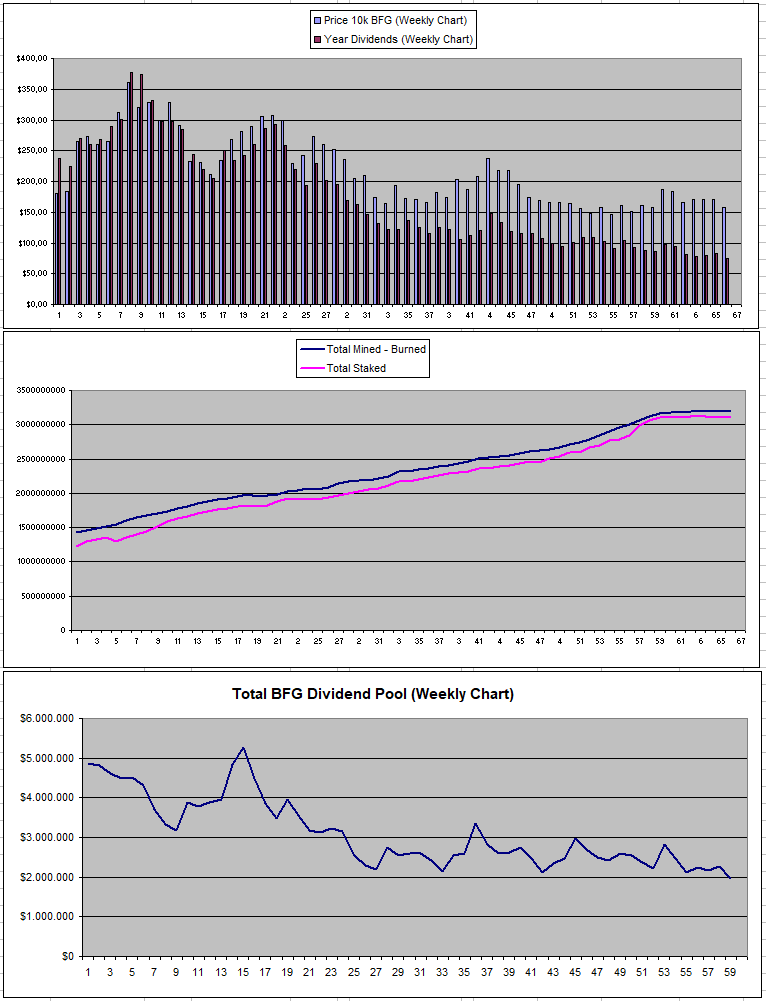 I would not be surprised to see this trend continuing during this bear market. In case the price of BFG would go down significantly I might buy some more as the product that they have is actually quite solid. It also remains to be seen what will happen once the maximum token supply is reached which at the current pace will happen in just under a year.
---
APY Based on Current Price and Dividends from the last 7 days
All these numbers are based on prices of Monday
Note: Token prices going up or down have a major influence on the actual returns going forward either amplifying them if they go up or destroying them when the price goes down.
---
Personal Gambling Dapp Portfolio
Last week provided 250$ of Dividends from holding 7M SBET & 550k BFG. I am looking the diversify more looking for good gambling dapps that pay the losses or fees from the gambler to those holding a token, so if you have one on your radar make sure to let me know...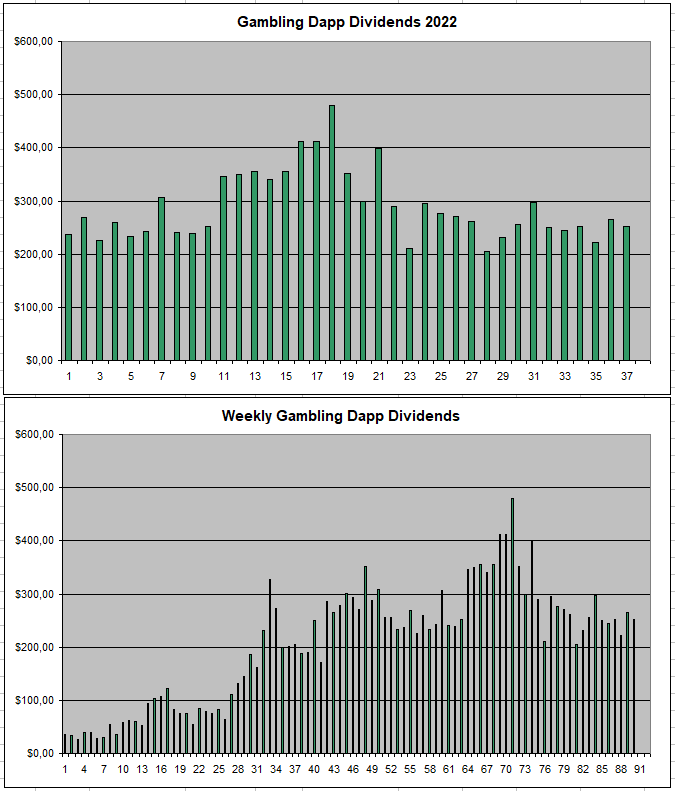 ---
Crypto & Blockchain-Based Bookies and Exchanges that I'm personally using as they allow anonymous betting with no KYC or personal restrictions...
---
I'll be back with another update next week!
---
Play2Earn Games I'm Playing & Social Media Links...
Posted Using LeoFinance Beta
---
---