Gambling Dapp Dividends Report | Bought 200k More SBET!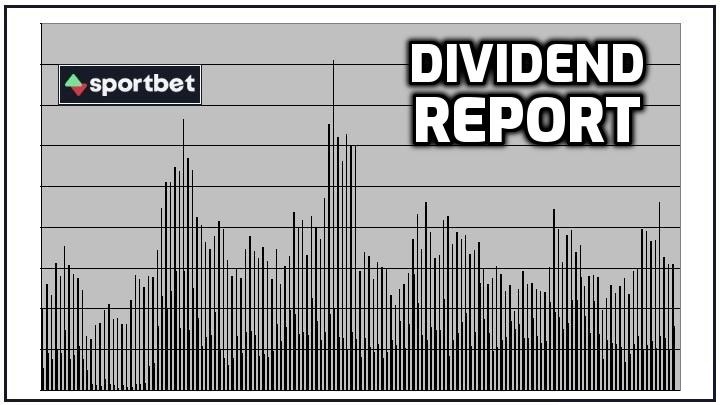 I am keeping close track of my Gambling Dapp Portfolio that now only includes includes BFG (Betfury.io) & SBET (Sportbet.one) with regular updates on how exactly they are doing showing what can be expected for those interested...
---
It was an interesting week again for Dividends as I saw an increase from 206.36$ weekly dividends that I got the week before to 279.77$ now despite not adding anything. These good returns along with some news updates made me ape into some more SBET.
---
Lots of news for SBET this week which got me to buy 200k more on top of the 7 Million that I already own paying 558 EOS for it (~660$) which was pretty much money I earned from previous dividends reinvesting those. I know I'm aleady overinvested in SBET which is a small project but they have been by far the most stable and reliable source of passive income for me now in the past 150 weeks. I'm not blind for the risk though as regulations might become a big issue along with potential winning bettors causing the platform to lose money along with and unlikely but possible bug pull by the devs.
Right now though, things are looking quite good and there were updates from the devs who look to push things forward which gives some kind of relief as it looked for a long time that they were seeing it as a finished product just letting it run.
New SBET Listing on Centralized Exchange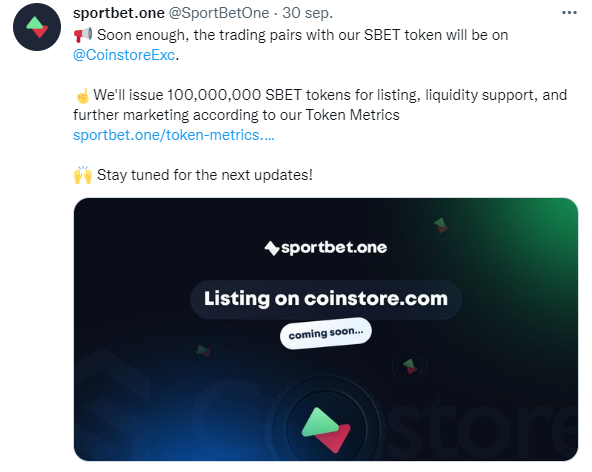 One of the difficulties with the SBET token is that you really need to know what you are doing in order to buy or sell it (See How To Buy SBET) and very little liquidity also makes it impossible to buy or sell a lot. the 660$ buy pretty much pushed the price up by +11%. It took me a long time to cost-average my way up to 7 Million SBET always getting in on dips or at times like this when things look good.
Along with the listing, 100 Million extra SBET will be released which both will help adoption bringing more volume and higher dividends while increase liquidity, but also dilute the supply if more SBET gets staked putting pressure on the dividends. Overal I always have been aware of the 600 Million SBET that has yet to be released and it is been calculated into my estimations of the value of the token which I believe is still pretty cheap or at least at a fair value that should be sustainable.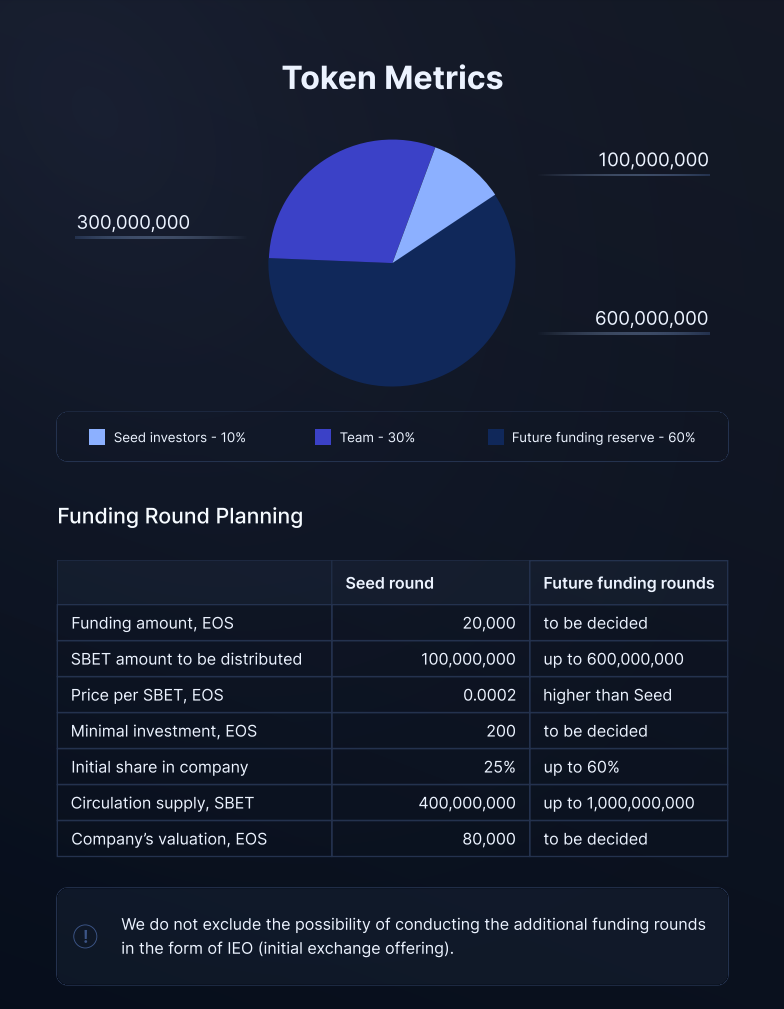 Server DDOS Attack
The server that the Sportbet.one bookie runs on also was under a DDOS attack which caused the site to go down for a while which by now fully has been solved and it was not a direct attack toward sportbet.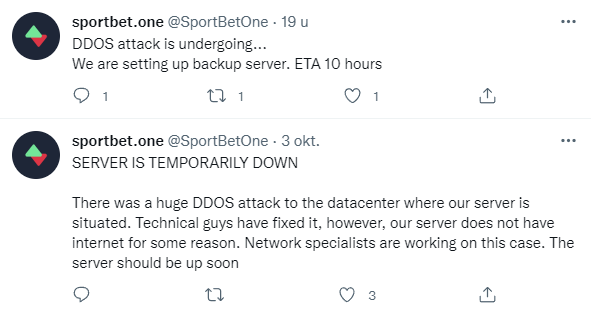 This slight decreased to Dividends last week and a bit this week as players were unable to place their bets. Seeing how dividends were great combined with the updates of the new listing, I could not resist getting some more at current prices while it was available. I don't expect the 100M extra SBET to crash the price since the market cap is really low under 1.5 Million and I assume that the devs want to get the most out of the tokens if they are going to sell some of them.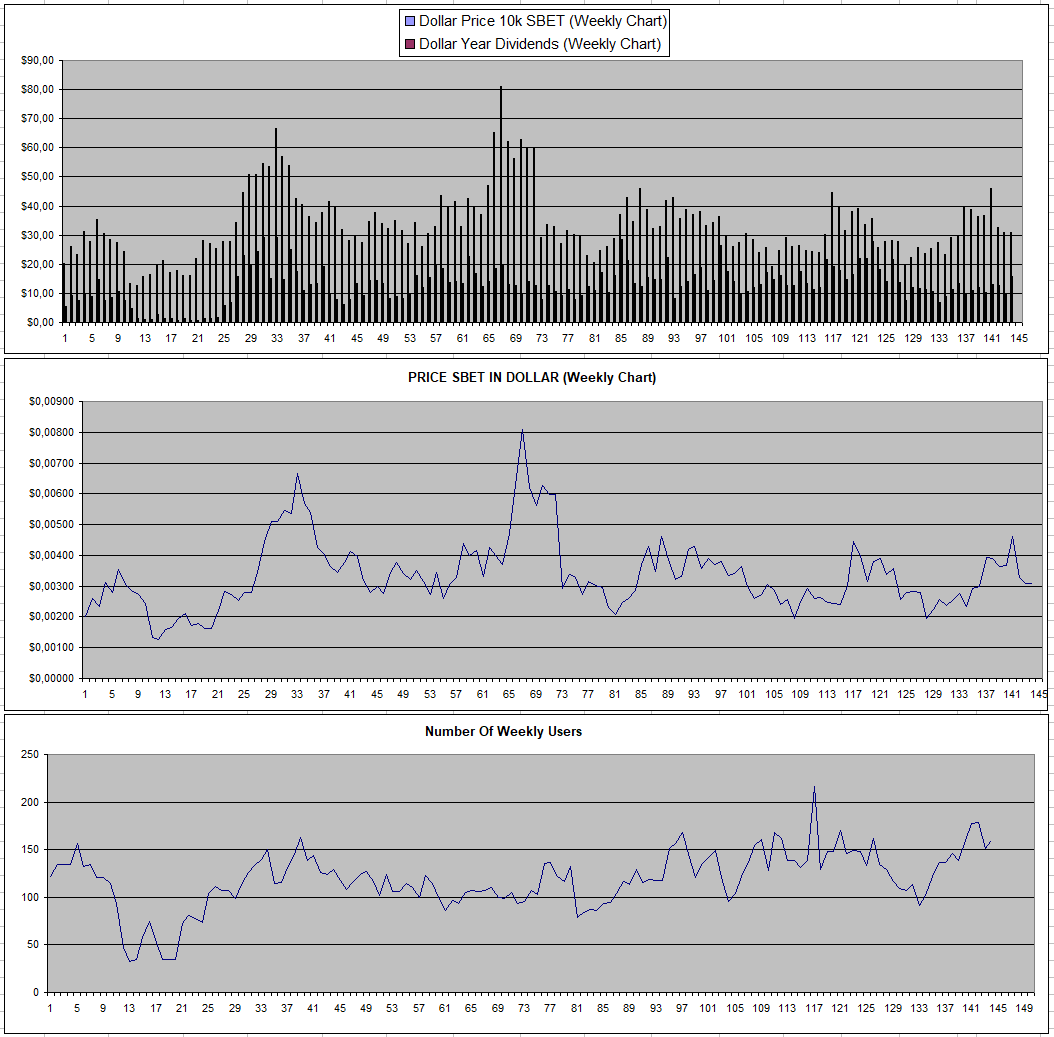 I expected an increase in dividends after the international break and going forward as the football leagues are getting underway again while NBA at some point will start again and there is also the World Cup which tends to be a massive betting event. Based on the price before I bought the weekly return this week was around +1% which is really solid. I was just minutes late on my buys to also get the dividends from this week on them which sucked but it is what it is and right now I'm glad I bought some more as I should be able to reap some extra rewards going forward.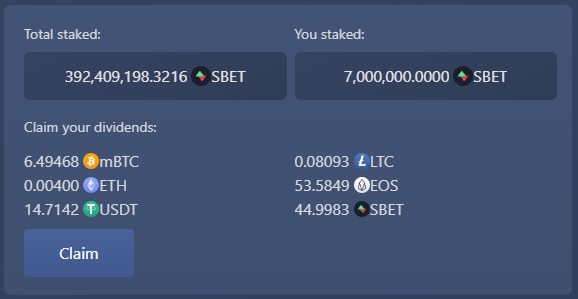 ---
The same story for BFG pretty much continues as both the dividends and the price continues to go down. Unlike SBET where players are actually betting to gamble and for the fun of it, with Betfury I assume many are betting purely with the intention to mine the tokens. As they become worth less there is fewer incentive for them to gamble causing lower divindends which kind of puts it in a negative cycle. However, I do see Betfury as a site good enough for bettors that just want the fun and I can see it survive this downtrend. The question now for me is when and where it will bottom out. Right now I'm just holding on the my stake getting the dividends each week and I migh buy some more if the price reaches around 0.01$ (right now it's around 0.014$)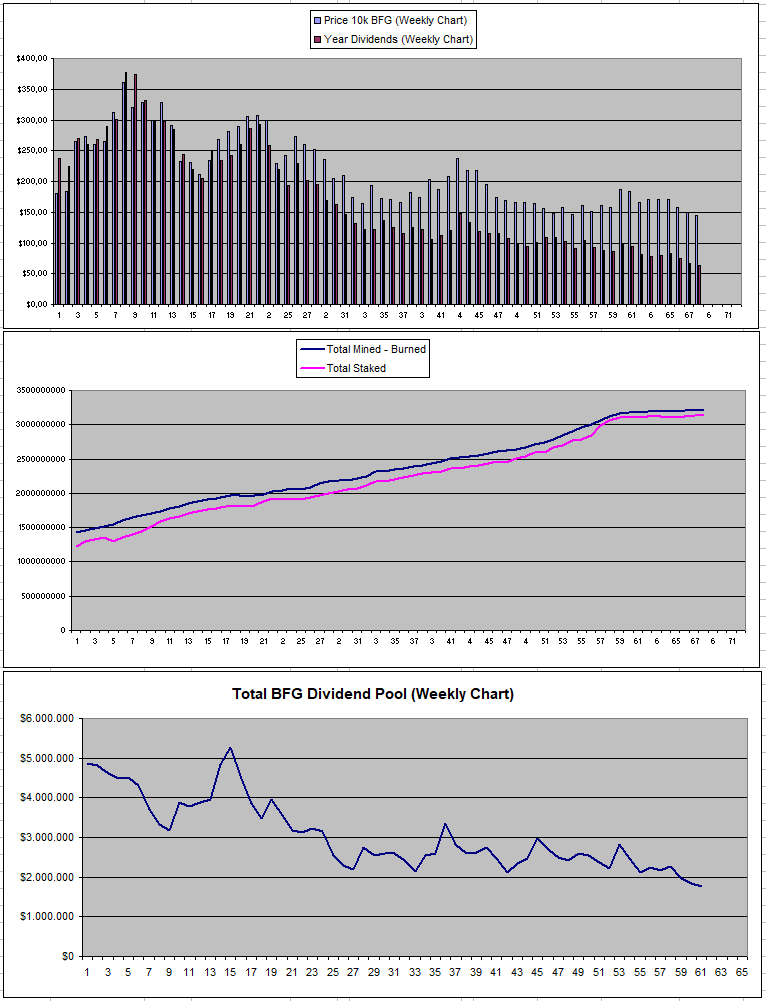 ---
APY Based on Current Price and Dividends from the last 7 days
All these numbers are based on prices of Monday
Note: Token prices going up or down have a major influence on the actual returns going forward either amplifying them if they go up or destroying them when the price goes down.
---
Personal Gambling Dapp Portfolio
Nice increase this week in dividends especially during this bear market giving me around 280$ to re-invest and keep the crypto compounding going while also allowing me to pay for some basic life expense. I am still looking the diversify more looking for good gambling dapps that pay the losses or fees from the gambler to those holding a token, so if you have one on your radar make sure to let me know...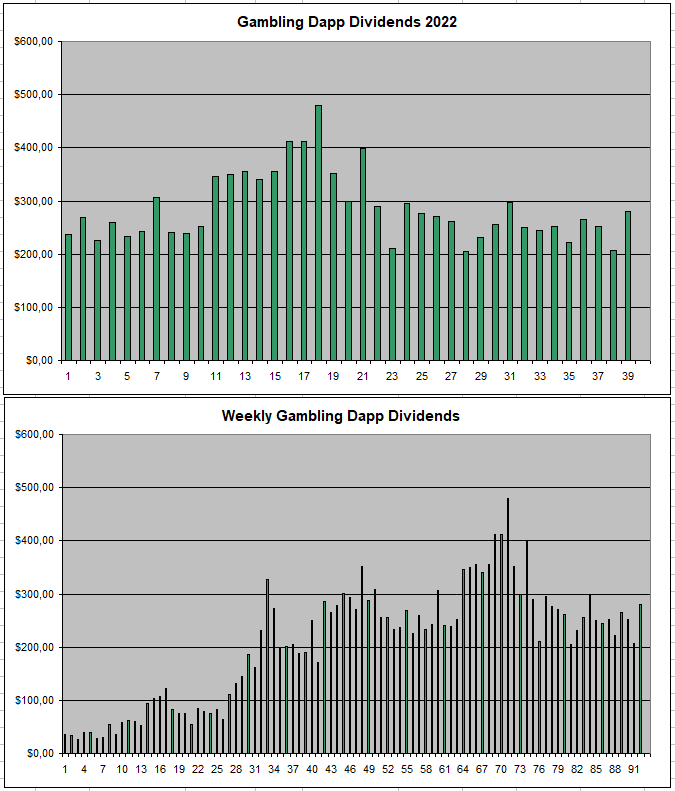 ---
Crypto & Blockchain-Based Bookies and Exchanges that I'm personally using as they allow anonymous betting with no KYC or personal restrictions...
---
I'm already looking forward to another week collecting dividends hoping the current trend continues and will make another update next week.
---
Play2Earn Games I'm Playing & Social Media Links...
Posted Using LeoFinance Beta
---
---