Gambling Dapp Dividends Report | Surviving The Altcoin Capitulation!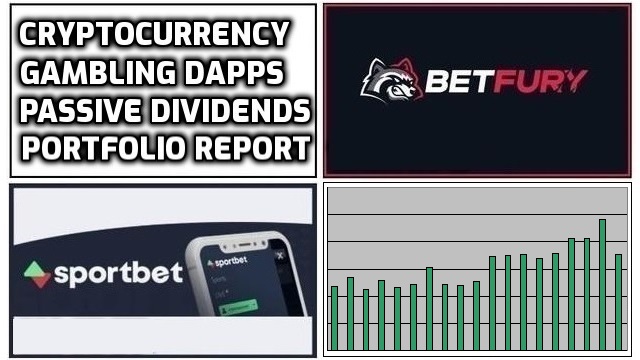 I am keeping close track of my Gambling Dapp Portfolio that includes BFG (Betfury.io), WIN (Wink.org), & SBET (Sportbet.one) and make regular updates on how exactly they are doing showing what can be expected for those interested...
---
One of the reasons I like to have the Dividend paying gambling dapps in my portfolio is because in theory they should be more resistant to a bear market compared to the average speculative altcoin. This because the returns that they bring actually come from losing gambling players which should be there both during the good and the bad times. That's one of the main differences between a portocol like Anchor that paid 20% returns on UDT out of resereves without actually generating anything. Here is how the coins managed to hold up and what I did.
There are however things that can seriously go wrong with gambling dapps. Players might just move to another better platform which would plummet the dividends and the price of the coin. There could be big regulatory measures that kill some of the projects and ruggpuls by owners one way or another also is not unthinkable. These remain high risk / high reward coins with the dividends that are being paid.
---
So the price on SBET in the short term is fully correlated to EOS as it is the only trading pair. If the value of EOS goes down, SBET automatically follows which tends to create opportunities. EOS went from 1.92$ last week to 1.32$ on monday for a -31% decrease. This created a discount on SBET which made me buy a bit more as the dividends were holding up quite well eve though they did decrease because of the lower value of the coins that were earned. There is not much needed to push the price of SBET up so I'm rather cautious in my buys.
SBET dropped -28% in value but the dividends still were good and a high 70% on yearly basis compared to the price.
I will be monitoring how things go this week as I do expect a decline with less sports events the coming months. long-term though, current price for SBET still kind of feels like a steal and I might add some more. At the same time, I don't want to get my risk profile in a small project like this too high.
---
WIN pretty much went down along with the market crashing from 0.00036$ to 0.00014$ as it very much correlates to hype and fud. The project, however, is still runnig and players are using it to gamble and it's generating dividends. The dividends last week were nothing special as in the short term it's always a bit of a hit or miss based on variance of gamblers. I was happy to increase my position with 5M WIN which I paid 732$ on Sunday. Even the dissapointing dividends at this price represented a +30% APY. The danger remains that much more WIN will be staked if the dividends go up which would push them back down.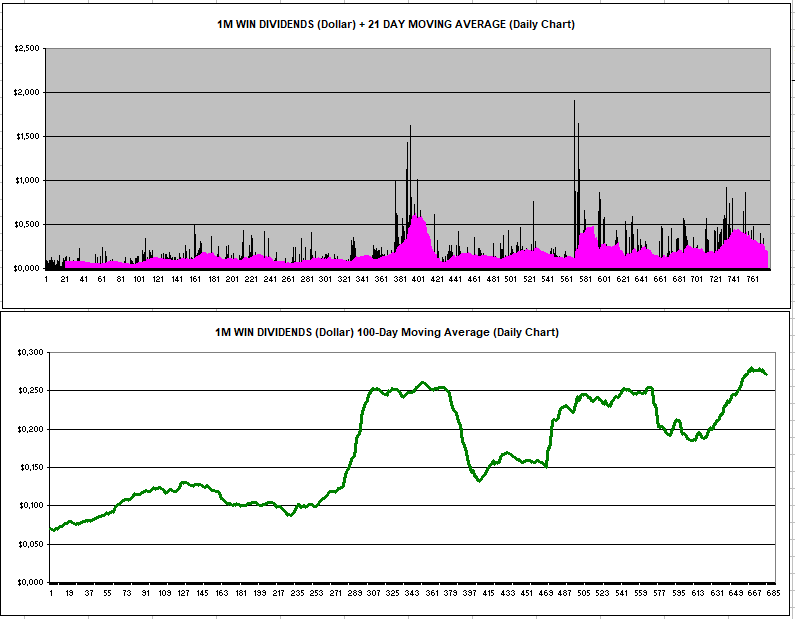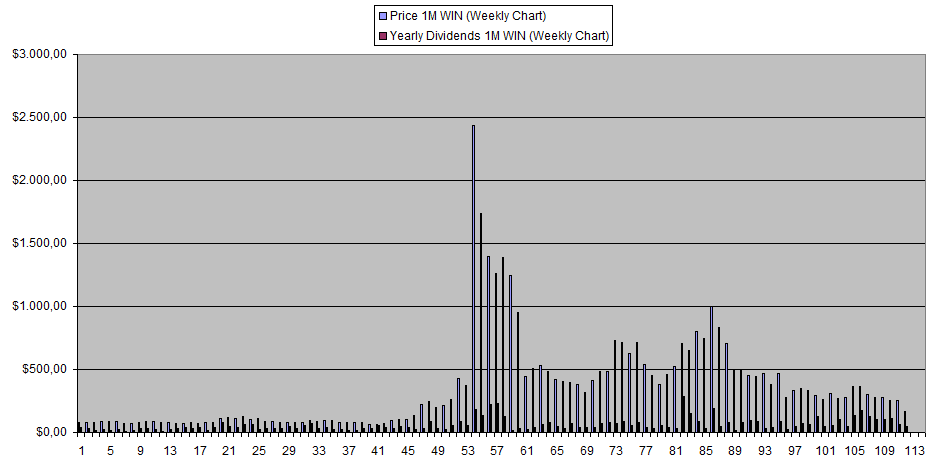 ---
BFG so far has been the big winner as the reward pool managed to hold up along with the price and there was only a slight decrease in dividends mainly because more coins are mined each day.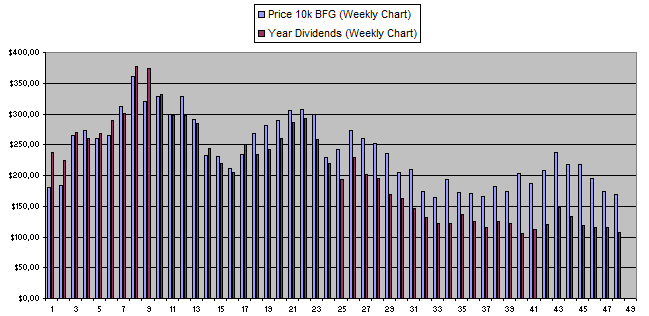 I still consider BFG quite cheap at these prices but I'm not jumping to buy extra as I have enough while at the same time I kind of fear declining returns because of the increasing supply. Right now this is calculated into the returns that are at 63% yearly.
---
APY Based on Current Price and Dividends from the last 7 days
All these numbers are based on prices of Monday, I see all 3 coins as fairly cheap right now
Note: Token prices going up or down have a major influence on the actual returns going forward either amplifying them if they go up or destroying them when the price goes down.
---
Personal Gambling Dapp Portfolio
Overall, the value of my Gambling Dapp Portfolio so far this year has indicated that it's a good hedge for a bear market. While the original value is down -19% (bitcoin is down -37%), adding the received dividends almost makes them come out as profitable. I have been in accumulation mode and am still very much in it at current prices.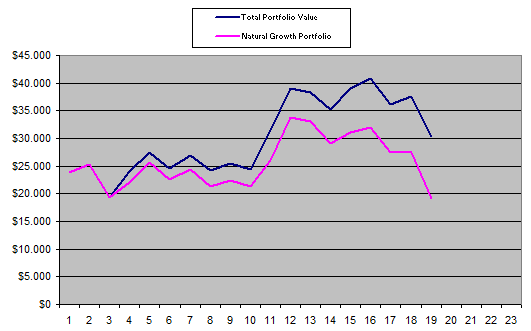 This week gave a total 352$ in dividends (monday prices) for holding 20M WIN / 6.5M SBET / 514k BFG/ 10k TRX / 76 LIVE | 2271 RAKE. (5M extra WIN were only added on Sunday). I am looking the diversify more looking for good gambling dapps that pay the losses from the gambler to those holding a token, so if you have one on your radar make sure to let me know...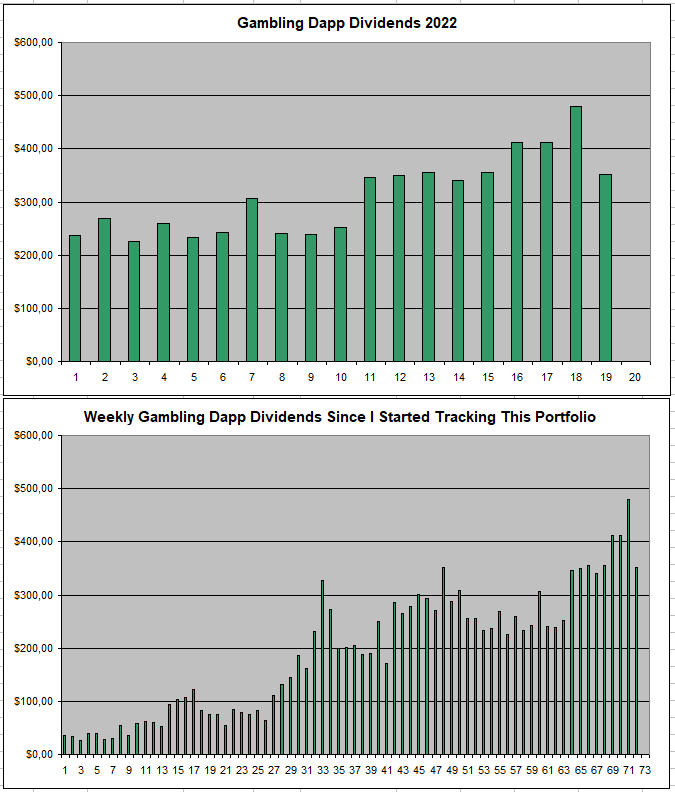 ---
Full Guides to Decentralized Crypto Bookies I personally use where no KYC is required allowing anonymous betting from any location without individual limits for winning players...
---
I do expect things to be quite a bit lower next week due to the market collapse of yesterday but I hope things hold up reasonably. Next week will bring the knowledge with another report...
---
Posted Using LeoFinance Beta
---
---