Gambling Dapp Report | Wink.org Pump !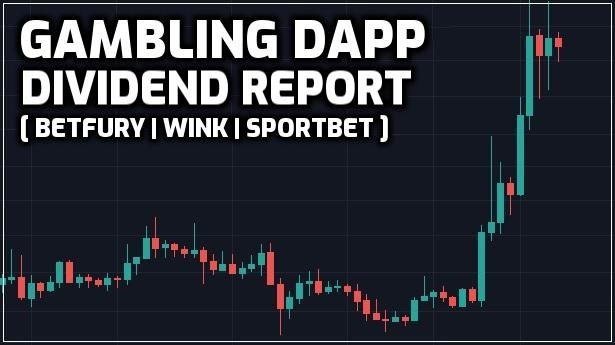 I closely follow Betfury.io, Wink.org, & Sportbet.one, which all are part of my Crypto Gambling Dapp Dividend Portfolio. These posts provide info on the passive returns they provide along with the latest news on what's going on with these projects...
---
The WIN token from Wink.orgis currently having a nice pump being up around +35% compared to last week. It happened in the usual style with a quick big pump out of nowhere without really any news. They did start a program called WINfluencers trying to get some more advertisements going. Wink also had a relatively good week in terms of Dividends but overall still isn't giving the crazy returns in percentages to the price of WIN.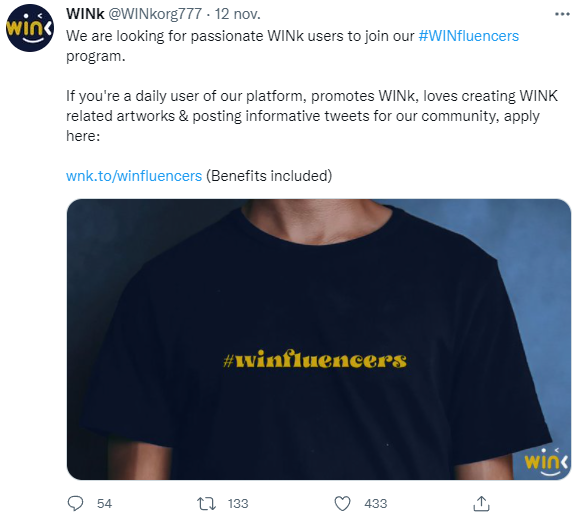 The BFG token from Betfury.io also had a good week since their 2-year anniversary event is still on giving +20% extra BFG mined for playing. This had their total reward pool go to all-time highs (since I have been tracking it) above 5 Million. The Dividends still offer very high returns mainly because the price feels quite cheap. Soon there will be more selling pressure as the ones that earned coins by playing had them locked since BFG became tradable which will start being unlocked.
---
The SBET token from Sportbet.one as usual on weeks where there is an international week saw a decrease in dividends and this also reflected in the price which makes me want to buy some more. The trading pair looked to be down the past weeks but it seemed that the node was the issue and just switching it solved it.
APY Based on Current Price and Dividends from the last 7 days
Note: Token prices going up or down have a major influence on the actual returns going forward either amplifying them if they go up or destroying them when the price goes down.
---
Dividend Numbers & Charts
Betfury.io (BFG)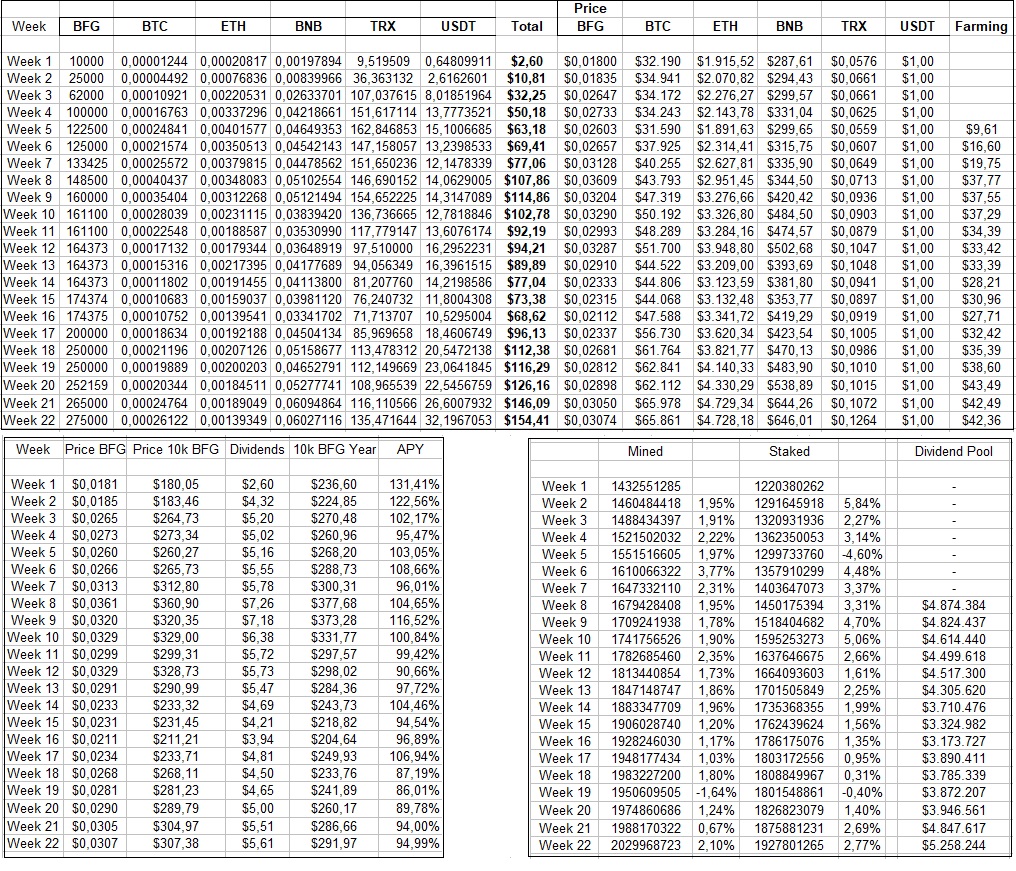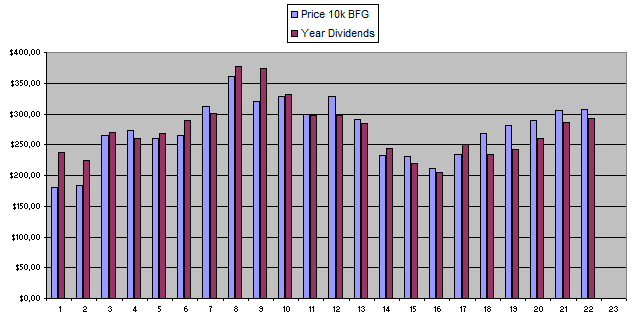 ---
Wink.org (WIN)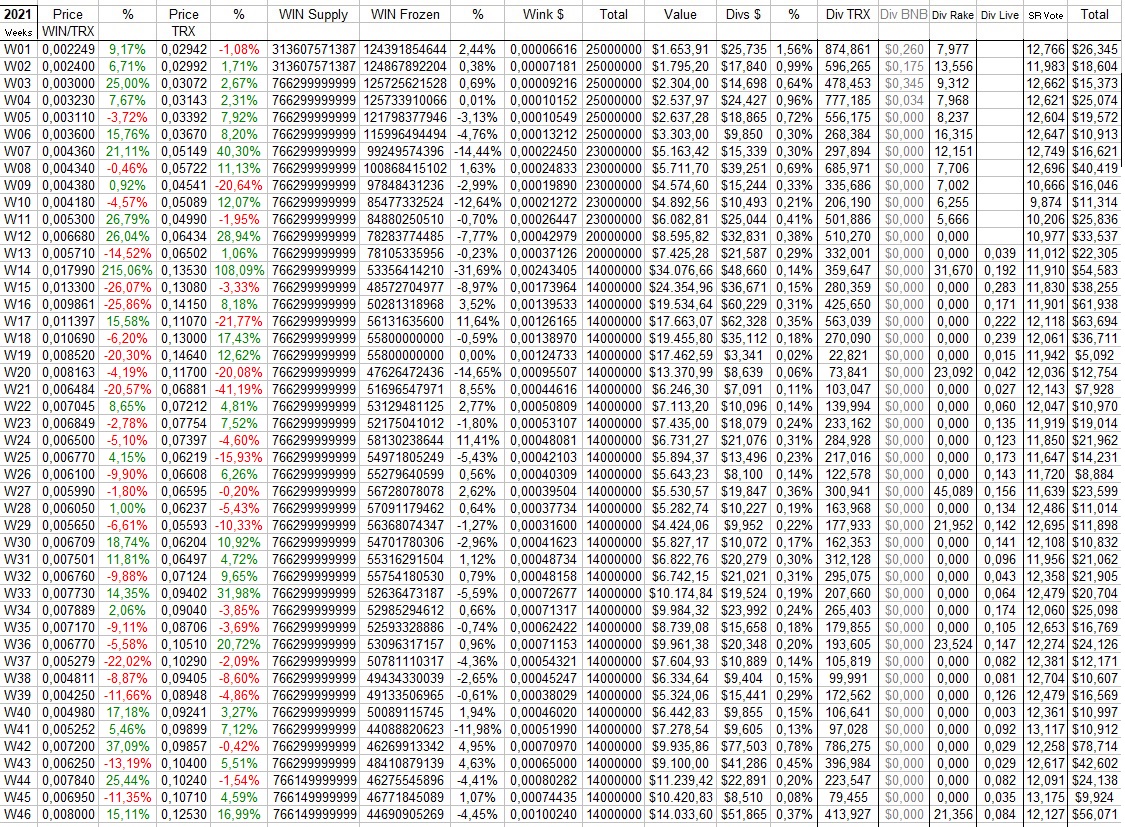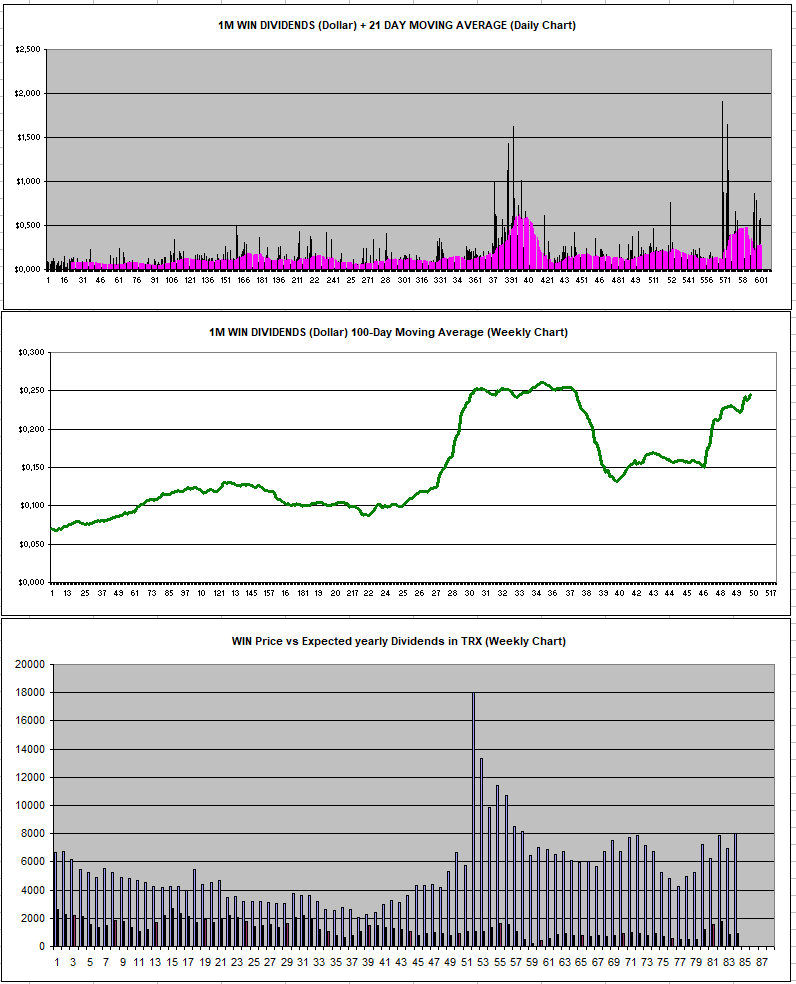 ---
Sportbet.one (SBET)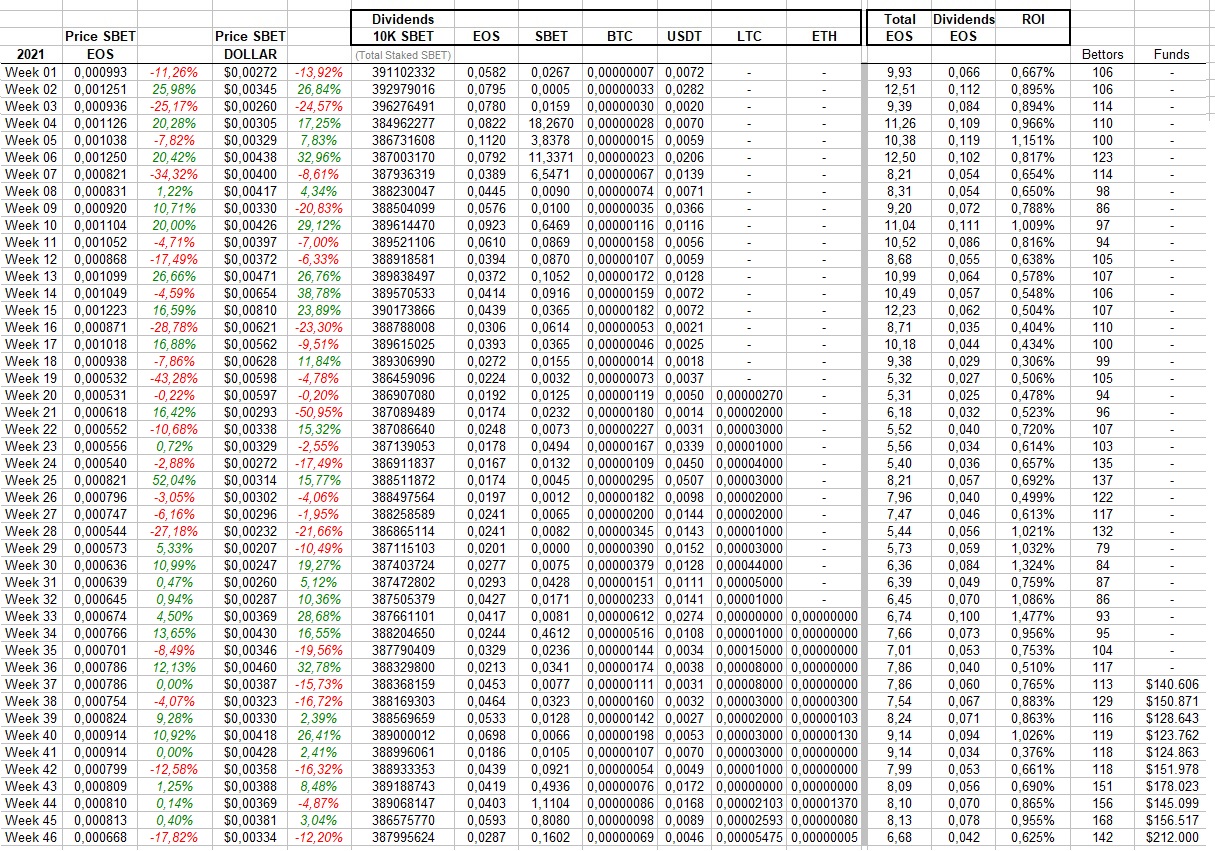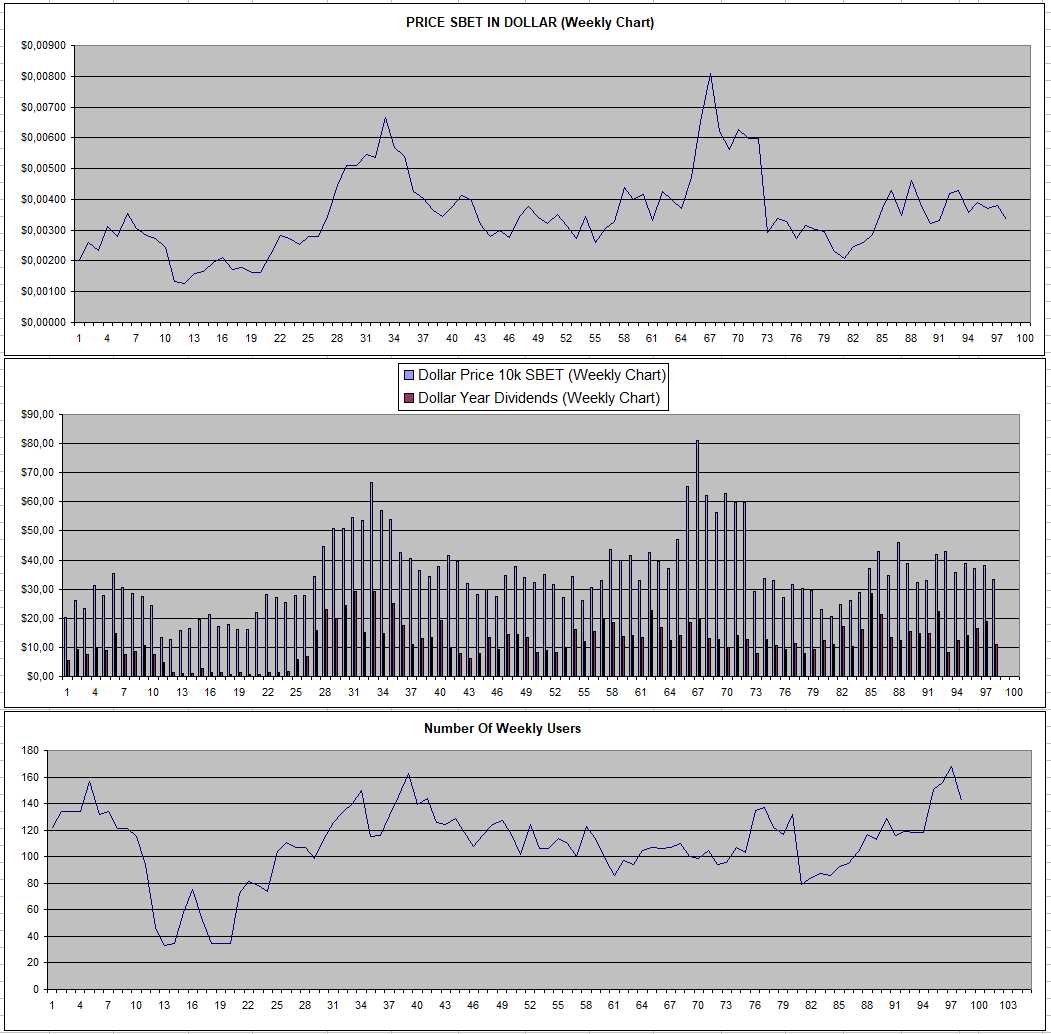 ---
Personal Gambling Dapp Portfolio
The dividends are holding up quite well around 300$ a week from holding 14M WIN / 4M SBET / 275k BFG/ 10k TRX / 22 LIVE | 2271 RAKE. I continue to be interested in adding other good gambling dapps that pay the losses from the gambler to those holding a token that can't be mined, so if you have one on your radar make sure to let me know...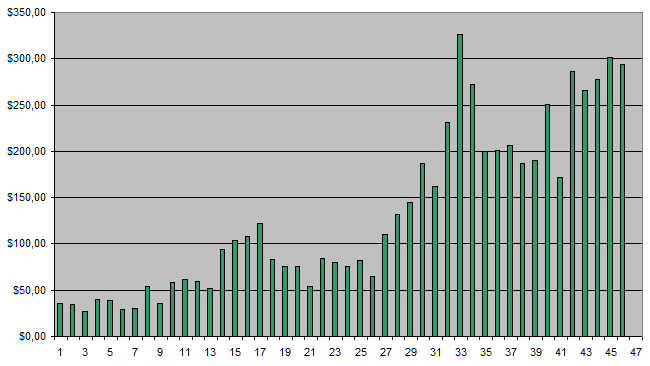 ---
Full Guides to Decentralized Crypto Bookies I personally use where no KYC is required allowing anonymous betting from any location without individual limits for winning players...
---
I'll be back with another report next week...
---
---
---