Jupiler League Week 1 Friday | Standard vs AA Gent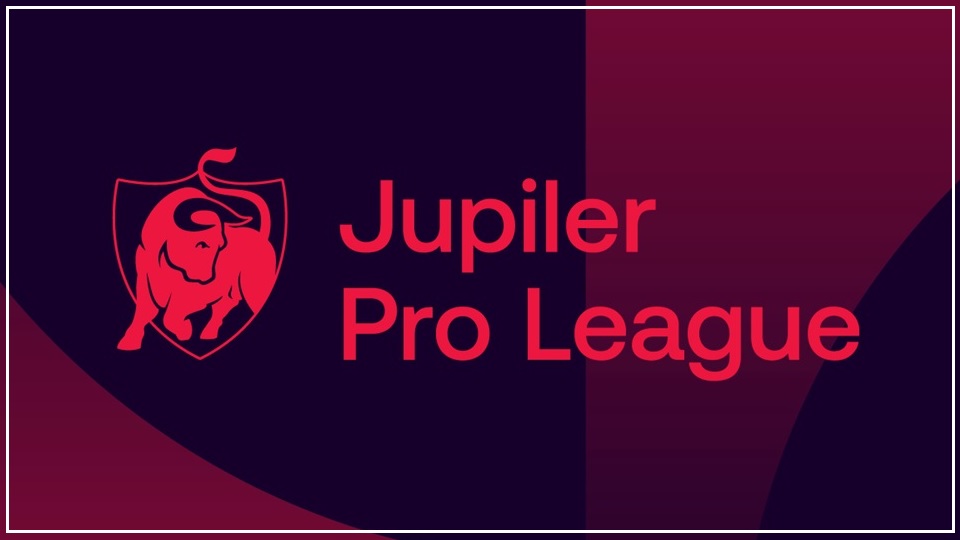 In a couple of weeks, the Belgian Pro League Regular season is starting again and I already have some early bets.

The day is finally here with the start of the 2022-2023 Regular Season of the Jupiler Pro League. I already have some bets running as shared on the SBC Discord. Yesterday there was a qualifier match for the conference league with Antwerp not getting further than 0-0 despite being a -2.5 favorite and it felt like a win staying away from this match having no bets at all. Fridays similar to the previous seasons will have 1 match in the evening.
Standard vs AA Gent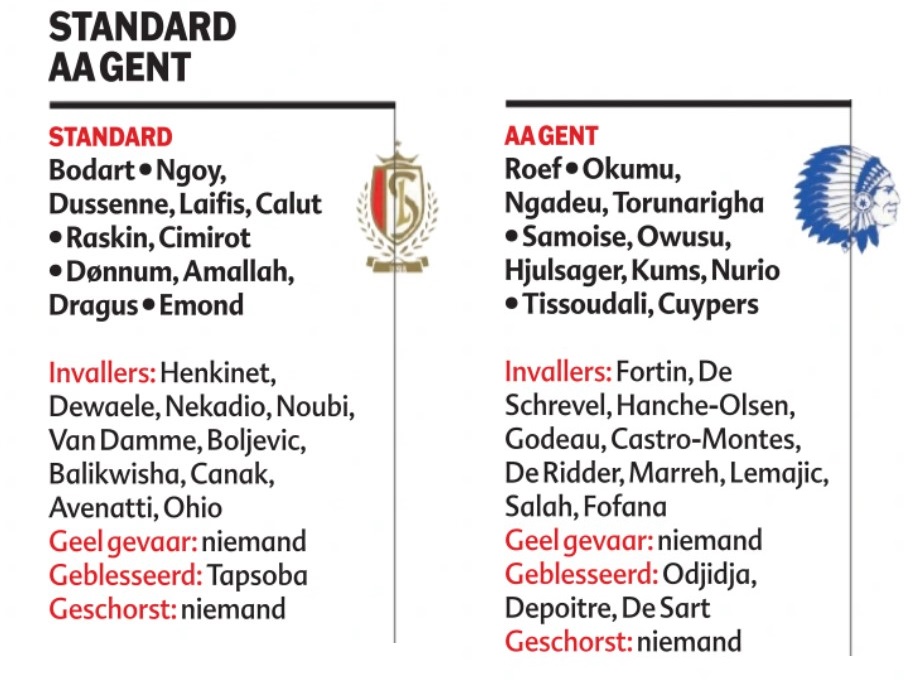 Standard only finished 14th last season and was a team to fade especially at home as they still had the name of a top team while the overall quality simply was not there. This season they have new owners in the 777 partners investment group. They brought a new coach in Deila who comes from New York City who rather kept him in. His pressing and posession style made it one of the most spectacular teams in the league. The new Technical director of Stadadard still has to arrive so for now they seem to be stuck with many players that don't really want to be there anymore and few actual enforcements. So most likely it will take time and maybe even another season before Standard can really be competitive again. AA Gent mostly remained their team and are the only top team that didn't do a coach switch. They player base right now is too narrow especially with some key players that are injured this early in the season. In the midfield they will have to do without Odidja and De Sart while Depoitre is also not ready yet. In the Super Cup which they approached as a friendly match, they got dominated by Club Brugge at the start but they did have a good reaction after falling behind despite not being able to score. Overall in this match today, AA Gent should have way more quality even without the injured players as nothing in that regard really changed yet for Standard. The match still remains to be played and Vanhaezebroeck tends to see Draws in matches like this not as a bad result. For now, I'm just going to stay away and wait to see what the in-game match picture brings. I do have Leans on AA Gent (especially on the -0.25 line or if they would fall behind), the over if the style of Standard is very offensive and AA Gent Team totale over. I don't have a rush to get in so
No Pre-Game Bets
---
Late info might change my view on what is written in these previews. I will cover these matches live in our SBC Discord Channel..
---

I take all my Pre-Game & Live bets with my Betting Broker Sportmarket Pro who always provides the best offers on the market with a 1 click solution and doesn't limit winning players offering high limits. For more info check my Sportmarket Pro Review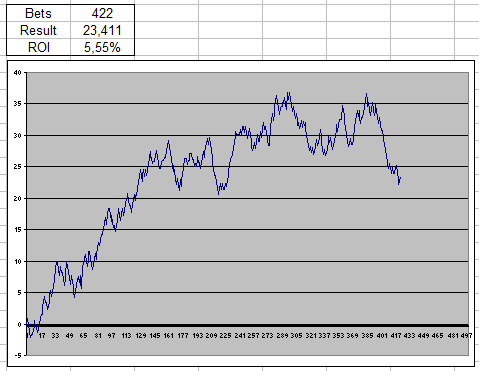 I share many of my pre-game bets in all my preview posts as bold selections which are all counted as 1 unit flat bets. See these just as info and not as actual betting advice. If you do make sure to shop around for the best odds. In total, there were 422 Bets good for +23.411% or +5.55% ROI on all these bets combined.
---
Season 2022-2023 Crypto Bets
| Date | Bet | Stake | Odds | Result | Bookie |
| --- | --- | --- | --- | --- | --- |
| 24/07/2022 | KVM vs ANT O2.5 | 60 USDC | 1.663 | TBD | sx.bet |
---
Crypto & Blockchain-Based Bookies and Exchanges that I'm personally using as they allow anonymous betting with no KYC or personal restrictions...
---
Previous Crypto Bet Results & Record
| Year | Bets | Won | Lost | Push | Staked | Profit BTC | ROI |
| --- | --- | --- | --- | --- | --- | --- | --- |
| 2022 | 56 | 27 | 25 | 4 | 0.115 | +0.0166 | +14.45% |
| 2021 | 4 | 1 | 2 | 1 | 0.0250 | -0.002845 | -11.38% |
| 2020 | 1 | 1 | 0 | 0 | 0.0100 | +0.01271 | +127% |
| 2019 | 59 | 24 | 27 | 5 | 0.5900 | -0.02199 | -3.7% |
| 2018 | 136 | 65 | 64 | 7 | 1.233 | +0.112687 | +9.14% |
| 2017 | 70 | 34 | 34 | 2 | 0.658 | +0.006912 | +1.05% |
| Total | 326 | 152 | 152 | 19 | 2.631 | +0.124074 | +4.72% |
---
---