Week 14 Results | 14W-24L-5P | -1.322 Units Loss
This is a weekly overview of my personal sports betting/trading results on teams from the Belgian Jupiler League documenting my journey toward long-term profit with some insights on my overall approach.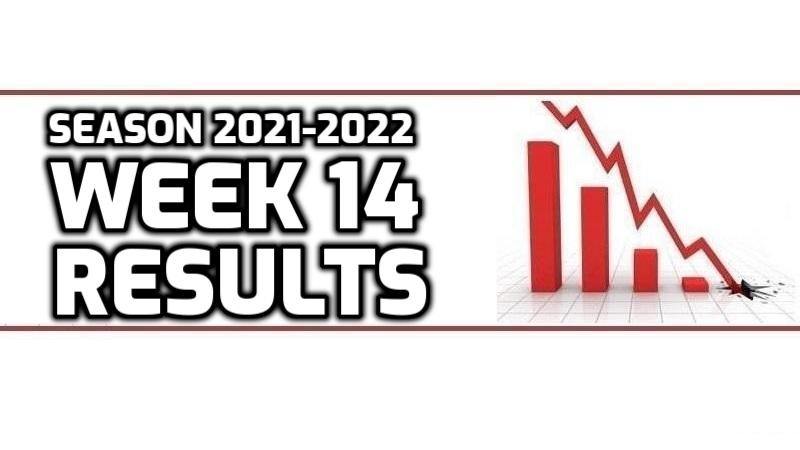 Week 14 was probably one of the worst in performance when just looking at how good (or how bad in this case) many of the bets I got myself into actually were. It's inevitable to have these kinds of weeks. Betting and handicapping these matches is a constant fight to stay away from obvious favorites and in a week where non of the top teams managed to win their matches you don't want to be down a lot as it most likely indicates that you are doing something wrong. Overall, I'm quite pleased still with the limited damage and the international break comes at a really good point as most of my mental effort these days is going toward crypto. I'm always very much aware of where my head is at which is one of the reasons why I have generally kept my stakes on the low side (aside from it being quite hard to find good value these days)
---
Pre-Game Preview Bets Season 2021-2022

I believed to have found quite a lot of bets worth taking up as a bold pre-game selection in the previews but that didn't really work out as planned as most of them ended up losing putting me down again on this season in total. With 83 bets, there is by no means enough volume to make any conclusions. looking at the bigger picture, being down 3 units is still only giving back 10% of the profit made last season on these.
Last season (See Final Results Post there were 236 of these selection which produced a whopping +30.594 units profit good for +12.96% ROI
---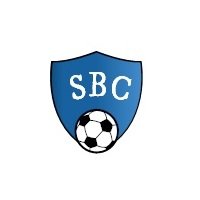 I'm not in a zone to take bigger bets in one go also taken on
Copytip
. The same rule count here that I'm not forcing anyting with long-term profit being the only real objective . In the case I do something worth taking with bigger stakes, I will share it on
SBC Discord Channel
the moment I get into them.
---
Copytip /Discord Bets Season 2020-2021
15/08/2021 AA Gent vs Mechelen Over 1.5 @ 2.743 (84' 1-0) FT 2-0 WON
07/08/2021 Club Brugge TT Over 2 @ 2.010 (80' 1-0) FT 1-1 LOST
23/07/2021 Genk TT Over 1 @ 2.039 (HT 0-0) FT 1-1 PUSHED

I take all my Pre-Game & Live bets with my Betting Broker Sportmarket Pro who always provides the best offers on the market with a 1 click solution and doesn't limit winning players offering high limits. For more info check my Sportmarket Pro Review
---
Season 2021-2022 Personal Betting Chart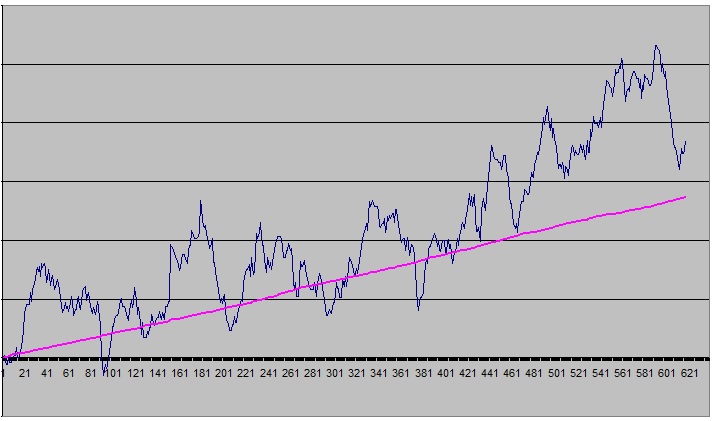 ---
Despite the dip, the overall season chart still looks very stable ranging slightly above the expected profit pink line. I did not reach my goal to have more volume getting it above 10 full units on the week which is in this case a good thing. I will continue to strive toward it but at the same time won't force anything.
---
Regular Season Results 2021-2022
Week 14 Results 43 Bets | 24W-24L-05P | Staked 7.936u | -1.322u Loss..
Week 13 Results 48 Bets | 23W-20L-05P | Staked 7.311u | +1.430u Profit
Week 12 Results 30 Bets | 13W-15L-02P | Staked 05.385u | -0.318u Loss..
Week 11 Results 30 Bets | 18W-09L-03P | Staked 04.775u | +2.180u Profit
Week 10 Results 48 Bets | 20W-21L-07P | Staked 09.745u | -0.096u Loss..
Week 09 Results 45 Bets | 24W-16L-05P | Staked 08.455u | +0.605u Profit
Week 08 Results 60 Bets | 26W-26L-08P | Staked 09.904u | +0.783u Profit
Week 07 Results 39 Bets | 13W-19L-07P | Staked 06.125u | -0.393u Loss...
Week 06 Results 40 Bets | 15W-16L-09P | Staked 08.743u | -0.796u Loss...
Week 05 Results 43 Bets | 20W-17L-06P | Staked 07.656u | +0.347u Profit
Week 04 Results 65 Bets | 24W-30L-11P | Staked 10.450u | +1.805u Profit
Week 03 Results 43 Bets | 22W-17L-04P | Staked 07.219u | -0.223u Loss..
Week 02 Results 36 Bets | 18W-17L-01P | Staked 05.523u | -0.800u Loss..
Week 01 Results 45 Bets | 25W-13L-07P | Staked 07.376u | +1.747u Profit
 Regular Season 2020-2021 Results
616 Bets | 275W-261L-80P | 106.600 Staked | +4.6314u Profit | +4.34% ROI

---
Season 2020-2021 | 1504 Bets +4.37% ROI
Season 2019-2020 | 1406 Bets +2.48% ROI
Season 2018-2019 | 1090 Bets +2.47% ROI
Season 2017-2018 | 821 Bets +7.22% ROI
I'll have a full 12 days to take some time away from football and too buys days and I will be back for week 15...
Posted Using LeoFinance Beta
---
---