Week 28 Results | 15W-22L-5P | +0.344 Units Profit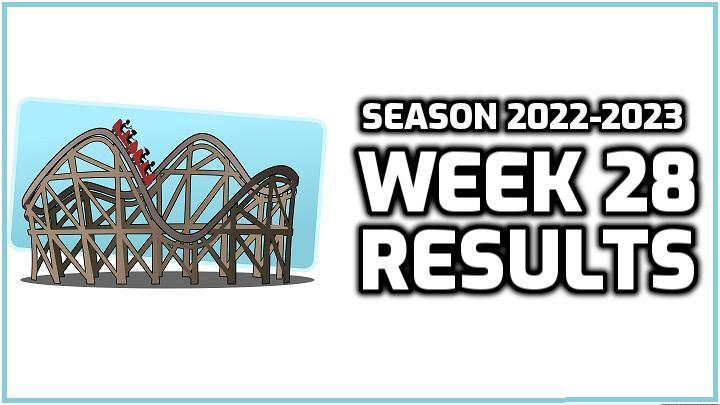 This is a weekly overview of my personal sports betting/trading results on teams from the Belgian Jupiler League documenting my journey toward long-term profit with some insights on my overall approach.
Week 28 was one that literally had it all. I started out with 2 really good matches in the cup where that almost went exactly as I anticipated also capitalized on them with a total of +2 units won keeping me really disciplined as the market at one point looking really scary with a line move. So I went into the weekend with quite some confidence (arguably overly confident) with the goal not to give it all away again and potentially build on it making this in one of those weeks where I was able to bring out the Rocketship thumbnail. This however didn't play out as all how I hoped and pretty much the worst-case scenario took place.
So afer some great calls during the mid-week, I had some really bad bets over the weekend where I was just way off on the completely wrong side, this was combined with a couple bigger bets where I was on the underdog in matches that felt like coinflips but still went the wrong way (Kortrijk & Anderlecht) on the other hand, I did get lucky with the 1H corner bet in Stvv against Genk.
The 42 bets this week kind of represent an entire season where I get some really great bets, some really bad ones along with good luck and bad luck to end up with a volume that is slightly below where I want it on average and a realistic +4.65% ROI. The funny thing is that if it would have been the same +0.344 unit result but the other way around staring out bad but still getting it up to a profit it would feel a lot better.
That said, I just keep looking at things one match at a time, one week at a time, 1 season at a time, ... and try to make as many good betting decisions as possible which so far has resulted in not a single losing season which I aim to continue.
---
Pre-Game Preview Bets Season 2022-2023

The selected pre-game bets did great going 3W-1L which once again puts me above 10 units profit on these bets which are counted with flat stakes.
---
Previous 2 Seasons Result

---

I take all my Pre-Game & Live bets with my Betting Broker Sportmarket Pro who always provides the best offers on the market with a 1 click solution and doesn't limit winning players offering high limits. For more info check my Sportmarket Pro Review
---
Regular Season 2022-2023 Personal Betting Chart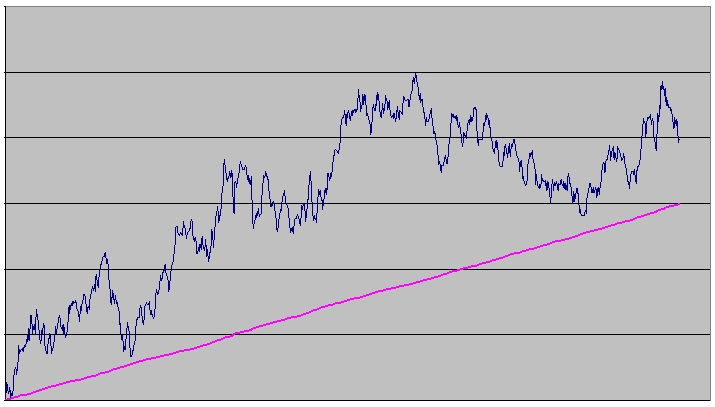 ---
The week also very much reflects on the season chart as I was on my way to reach new highs but got rejected quite hard still ranging well above the pink expected profit line. I'm not at +4.27% ROI on 1240 bets over the season and how it usually goes toward the end is that I start to be more cautious just because I want to keep the stats up being less willing to take risks which could make things come crashing down. Not that much is needed to drop units quickly. At the same time I still aim to reach higher highs and potentially have another great run up. So it will be a matter of managing things and optimally I would not be busy with these things whatsoever.
---
Season Results 2022-2023
Week 28 Results 42 Bets | 15W-22L-05P | Staked 07.383u | +0.344u Profit
Week 27 Results 46 Bets | 18W-17L-11P | Staked 07.786u | +0.656u Profit
Week 26 Results 44 Bets | 20W-22L-02P | Staked 06.540u | -0.369u Loss
Week 25 Results 32 Bets | 14W-16L-10P | Staked 04.649u | +0.730u Profit
Week 24 Results 40 Bets | 14W-16L-10P | Staked 06.774u | -0.270u Loss
Week 23 Results 36 Bets | 13W-21L-02P | Staked 04.904u | +0.252u Profit
Week 22 Results 14 Bets | 07W-04L-03P | Staked 02.238u | -0.020u Loss
Week 21 Results 30 Bets | 12W-14L-04P | Staked 04.293u | +0.123u Profit
Week 20 Results 36 Bets | 09W-21L-06P | Staked 05.346u | -1.255u Loss
Week 19 Results 42 Bets | 18W-17L-07P | Staked 06.791u | -0.216u Loss
Week 18 Results 59 Bets | 24W-26L-09P | Staked 04.838u | -0.342u Loss
Week 17 Results 38 Bets | 14W-18L-06P | Staked 06.521u | -0.262u Loss
Week 16 Results 56 Bets | 24W-23L-09P | Staked 07.453u | +0.059u Profit
Week 15 Results 53 Bets | 24W-26L-03P | Staked 07.135u | +0.195u Profit
Week 14 Results 55 Bets | 26W-24L-05P | Staked 08.369u | +0.446u Profit
Week 13 Results 33 Bets | 20W-11L-02P | Staked 04.178u | +1.867u Profit
Week 12 Results 43 Bets | 18W-20L-05P | Staked 08.271u | +0.585u Profit
Week 11 Results 40 Bets | 17W-16L-07P | Staked 05.326u | +0.334u Profit
Week 10 Results 40 Bets | 15W-21L-04P | Staked 05.665u | -0.450u Loss
Week 09 Results 48 Bets | 21W-22L-05P | Staked 08.577u | -1.402u Loss
Week 08 Results 62 Bets | 32W-26L-04P | Staked 10.849u | +2.012u Profit
Week 07 Results 76 Bets | 40W-27L-09P | Staked 09.442u | +2.310u Profit
Week 06 Results 46 Bets | 22W-15L-09P | Staked 06.422u | +0.983u Profit
Week 05 Results 56 Bets | 23W-29L-04P | Staked 08.723u | -2.211u Loss
Week 04 Results 58 Bets | 30W-22L-06P | Staked 08.230u | +1.777u Profit
Week 03 Results 43 Bets | 23W-16L-04P | Staked 06.271u | -0.162u Loss
Week 02 Results 27 Bets | 10W-16L-01P | Staked 04.515u | +0.225u Profit
Week 01 Results 44 Bets | 25W-17L-02P | Staked 06.186u | +2.050u Profit
 Regular Season 2022-2023 Results
1240 Bets | 552W-539L-149P | 186.857 Staked | +7.973u Profit | +4.27% ROI

---
Previous Seasons Personal Betting Results [6641 Bets +3.57% ROI]
Season 2021-2022 | 1364 Bets +2.72% ROI
Season 2020-2021 | 1504 Bets +4.37% ROI
Season 2019-2020 | 1406 Bets +2.48% ROI
Season 2018-2019 | 1090 Bets +2.47% ROI
Season 2017-2018 | 821 Bets +7.22% ROI
---
Plenty of mid-week action with 4 European games and week 29 of the regular season of the league in the weekend are coming up so expect more previews and bets along with another result update 7 days from now.
---
Crypto & Blockchain-Based Bookies and Exchanges that I'm personally using as they allow anonymous betting with no KYC or personal restrictions...
Play2Earn Games That I'm personally Playing Right Now...
---
Crypto Social Media Platforms that I'm personally using...
Posted Using LeoFinance Beta
---
---