Weekly Gambling Dapp Dividends Report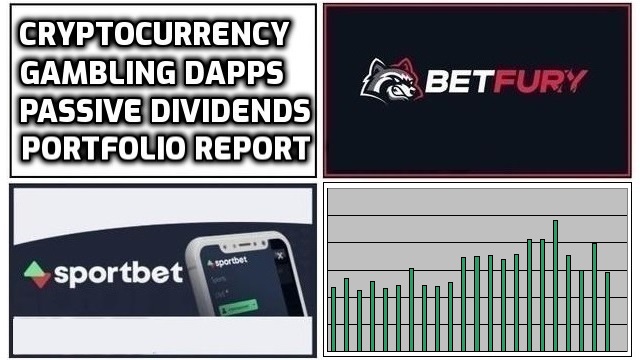 I am keeping close track of my Gambling Dapp Portfolio that includes BFG (Betfury.io), WIN (Wink.org), & SBET (Sportbet.one) and make regular updates on how exactly they are doing showing what can be expected for those interested...
---
Quick update this week as not that much happend. I had a closer look at owl.games and their OWL token as I really do like the website and product they created which similar to the others I invested in I personally would use. However, their tokenomics are a complete joke mirrored to scam meme coins like Safemoon where you pay crazy transaction fees for sending or pooling coins. If you buy you instantly lose 10% (7% goes to the liquidity pool / 3% goes to other token holder). Ech month 0.2% of the volume from the site is put up in a pool which token holders can get their share of, it does cost a 2% Fee to get into the pool and upto 0.5% to get out of it. So everyone that buys instantly is at a loss unless they hold for a long time and never sell which is the reason why the price is going up. They recently listed on MEXC exchange which likely will be an opportunity for them to dump quite some of their own tokens. It's a shame because they have a solid project which loses all of its credibility by the scam tokenomics that mainly appeal to plebs who invest in Doge / Shiba / Safemoon / xrp. For that reason I will be skipping on putting OWL in this portfolio
---
The dividends were quite a bit lower compared to the excellent week it had last time, overall things are still holding up quite well though

---
Pretty poor week from WIN which now has seen the average dividends going down for the past 7 weeks. I also wanted to play some poker but it looks like the action fully dried up there.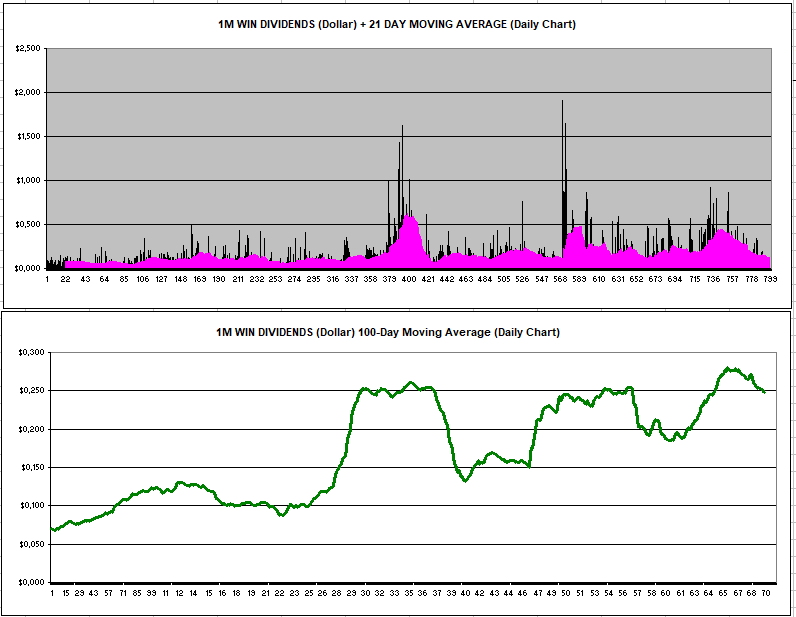 Around 150$ for 1M WIN feels rather cheap though and I might add a bit more if there are signs of increased dividends.
---
BFG actually went up a bit last week in returns going from 94$ to 100$ for roughly 500k BFG.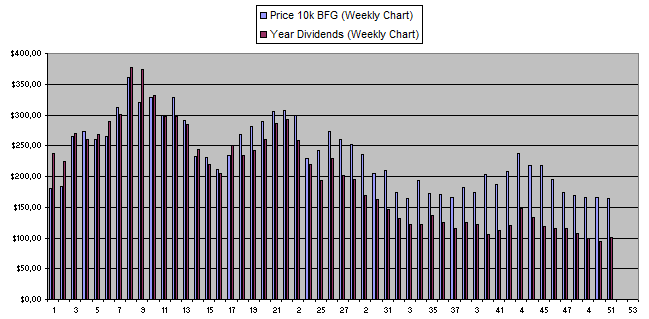 The price of BFG is also trading in a tight range the last month, this pretty much goes side-by-side with the Dividend Pool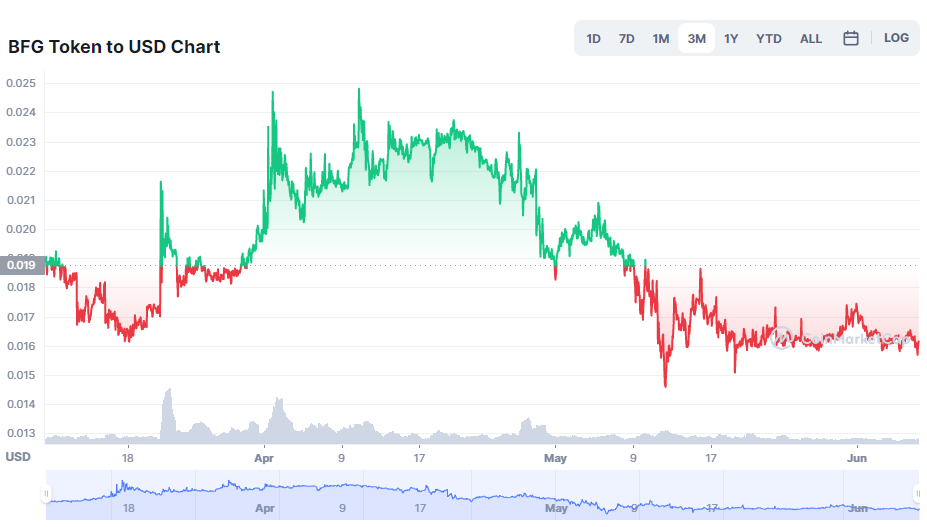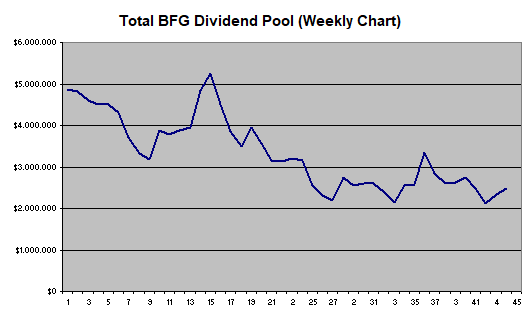 ---
APY Based on Current Price and Dividends from the last 7 days
All these numbers are based on prices of Monday, I'm currently not accumulating while I see all prices as potential good entry zones to start cost-averaging.
Note: Token prices going up or down have a major influence on the actual returns going forward either amplifying them if they go up or destroying them when the price goes down.
---
Personal Gambling Dapp Portfolio
I got just shy of 300$ in Dividends on the week for holding 26M WIN / 6.6M SBET / 520k BFG/ 10k TRX / 79 LIVE | 2271 RAKE. I am looking the diversify more looking for good gambling dapps that pay the losses from the gambler to those holding a token, so if you have one on your radar make sure to let me know...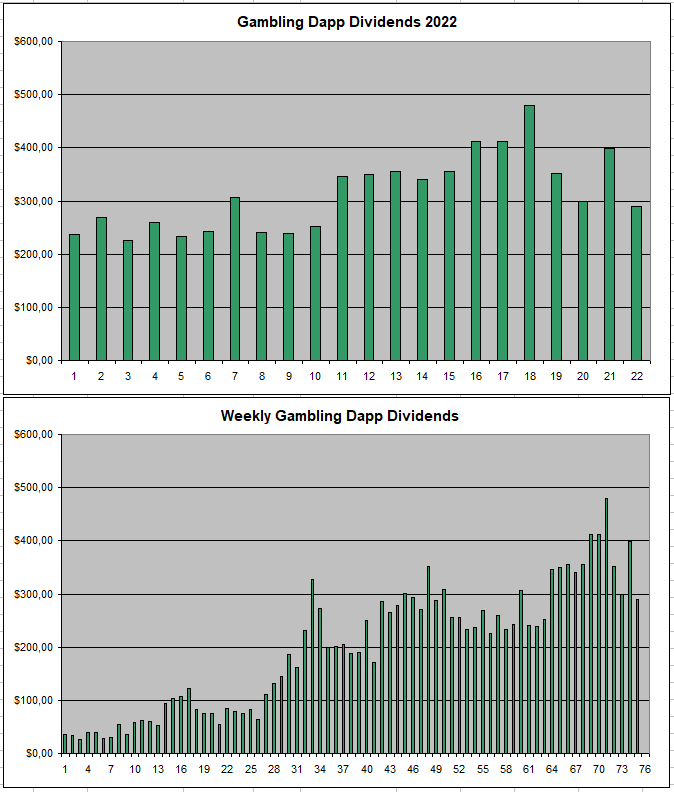 ---
Full Guides to Decentralized Crypto Bookies I personally use where no KYC is required allowing anonymous betting from any location without individual limits for winning players...
---
I'm looking forward to what the next week will bring and I'll make another report 7 days from now...
---
Posted Using LeoFinance Beta
---
---