Weekly Gambling Dapp Dividends Report (BFG-WIN-SBET)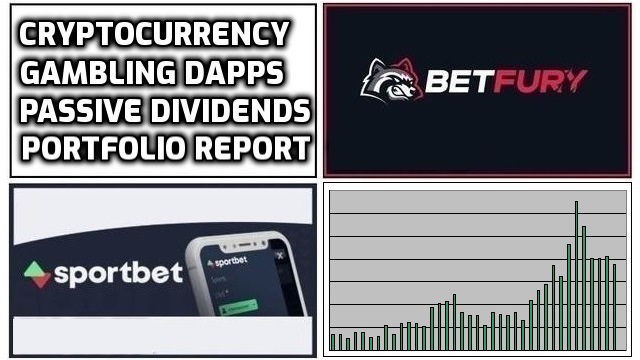 I closely follow Betfury.io, Wink.org, & Sportbet.one, which all are part of my Crypto Gambling Dapp Dividend Portfolio. These posts provide info on the passive returns they provide along with the latest news on what's going on with these projects...
---
There was a proposal from the Wink.org team to replace the Dividend payouts mechanism with do buyback burns instead which nobody liked in the telegram channel so it didn't get passed. The fact alone that big changes like this are proposed and decided on Telegram is a complete joke and it does very much looks like Wink along with the Tron blockchain has lost quite a bit of its steam. The chart also just doesn't look nice with that massive pump&dump.
Dividends for freezing WIN this week were ok and at the current price they are back at an EPY of +15% and I'm just holding on to the stack I have left as it basically is a freeroll since I took profit on the pump.
The numbers on Betfury BFG are starting to come down and the price is now even below my average buy price. The APY remains great but the Dividend pool clearly is coming down. I still intend to potentially increase my holdings a bit and just hodl from there on out collecting passive income. SBET from Sportbet.one is still holding up pretty nicely and I'm tempted to buy 500k SBET more which right now would cost 1680$. It would get me up to owning 1% of the total circulating supply and I still see SBET as by far the best risk/reward at the current market cap. The risk however remains high as there is no guarantee it will eventually get more adoption.
APY Based on Current Price and Dividends from the last 7 days
Note: Token prices going up or down have a major influence on the actual returns going forward either amplifying them if they go up or destroying them when the price goes down.
---
Dividend Numbers & Charts
Betfury.io (BFG)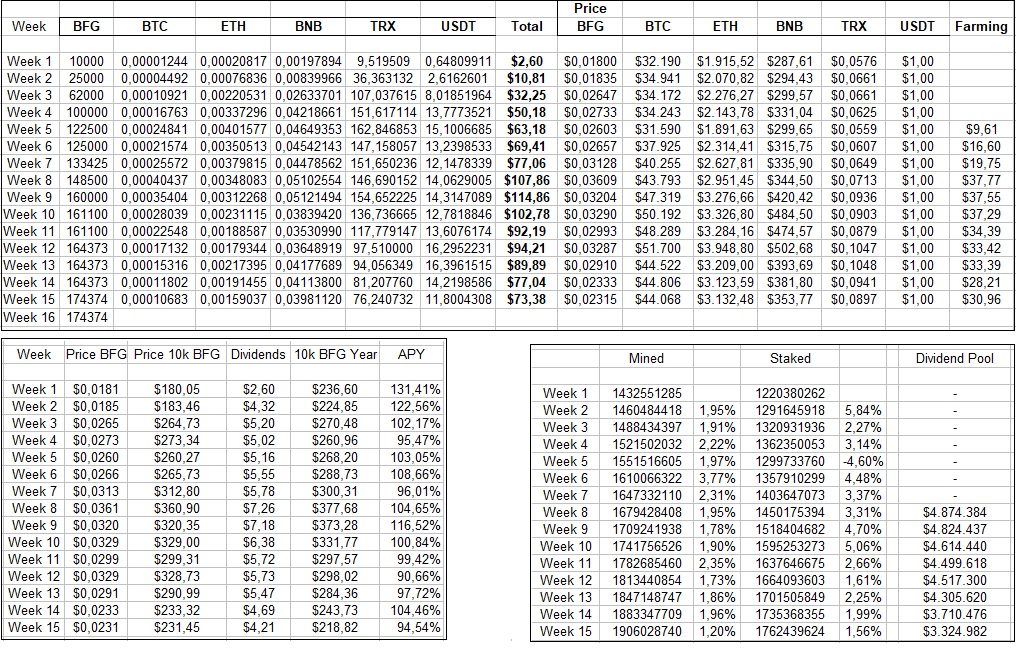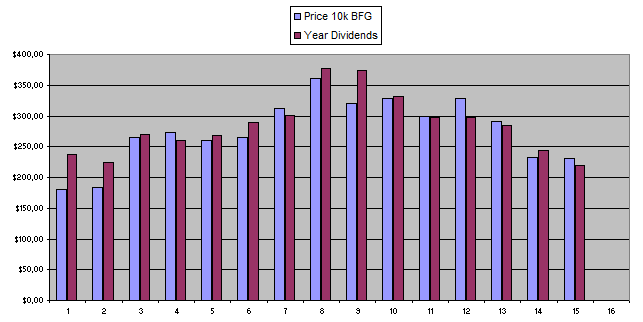 ---
Wink.org (WIN)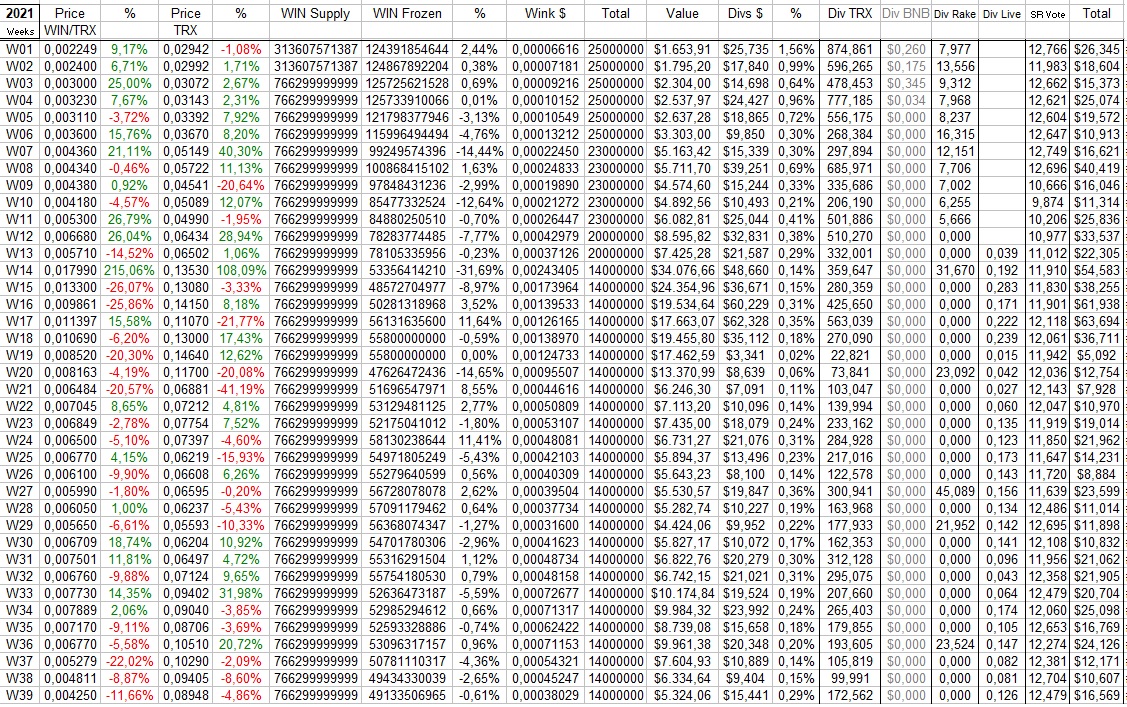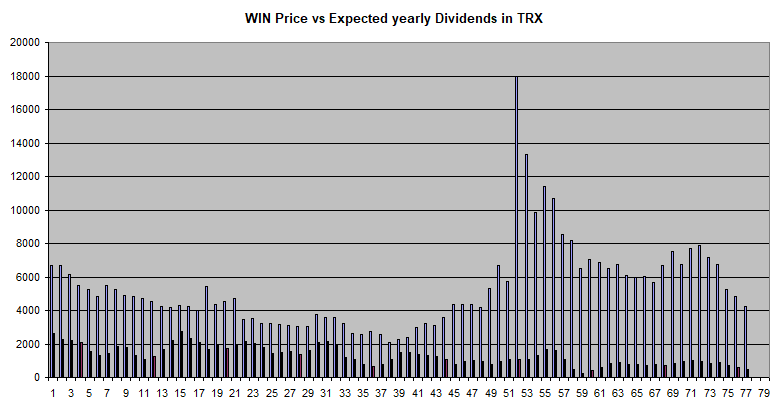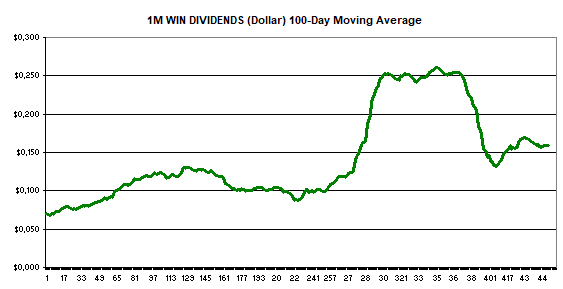 ---
Sportbet.one (SBET)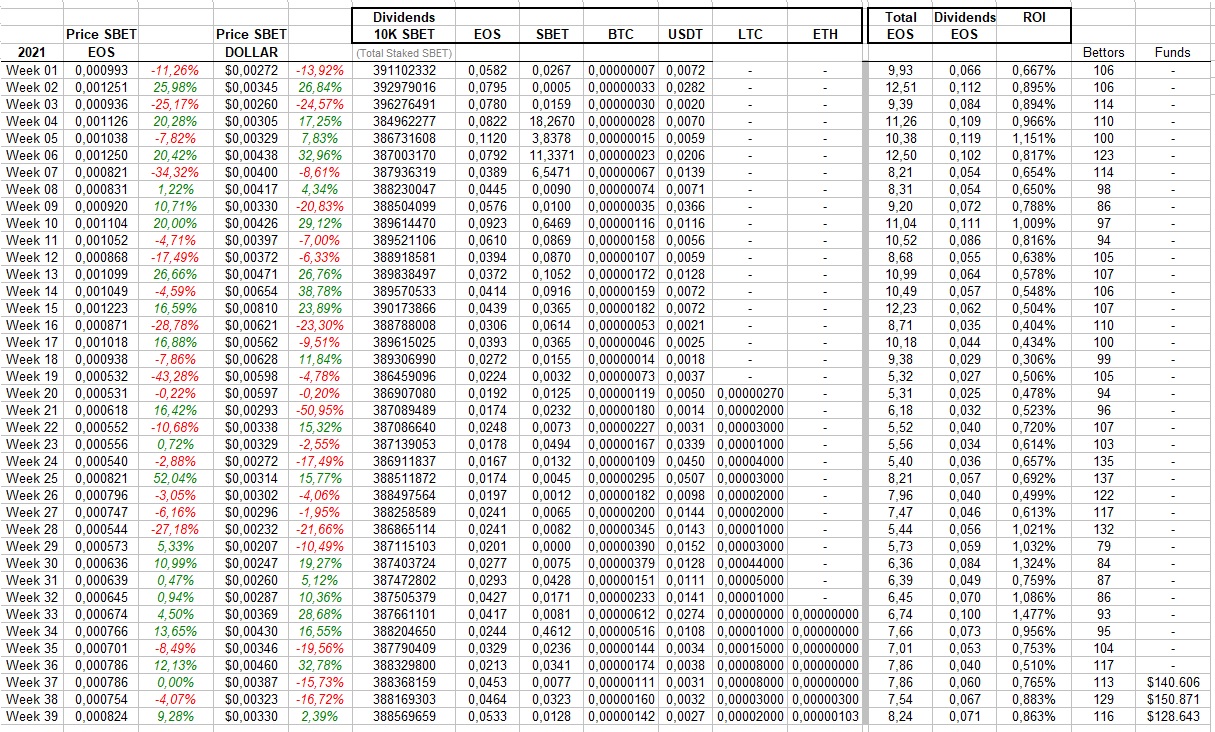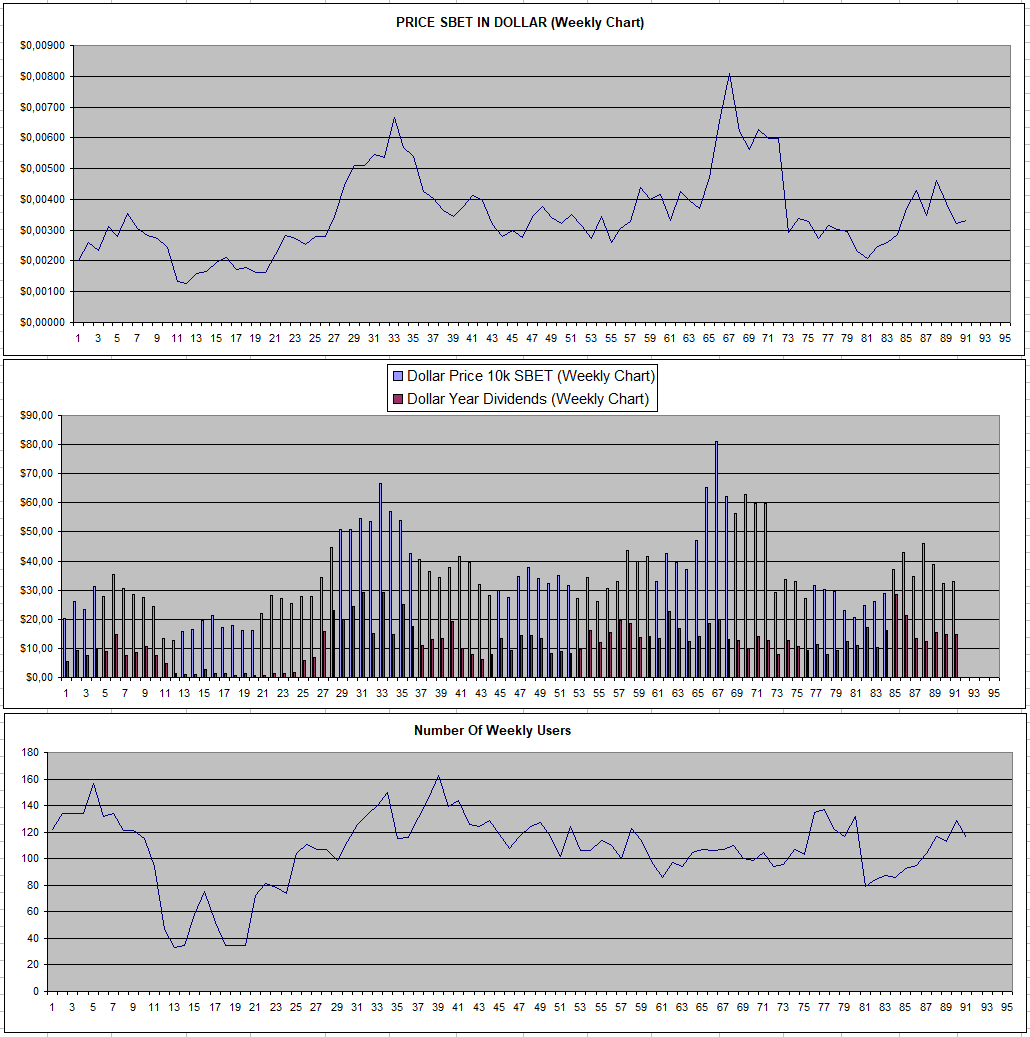 ---
Personal Gambling Dapp Portfolio
The weekly total dividends are hanging in there right now at around 190$ from holding 14.M WIN / 3.5M SBET / 177k BFG/ 10k TRX / 22 LIVE | 2271 RAKE. I continue to be interested in adding other good gambling dapps that pay the losses from the gambler to those holding a token that can't be mined, so if you have one on your radar make sure to let me know...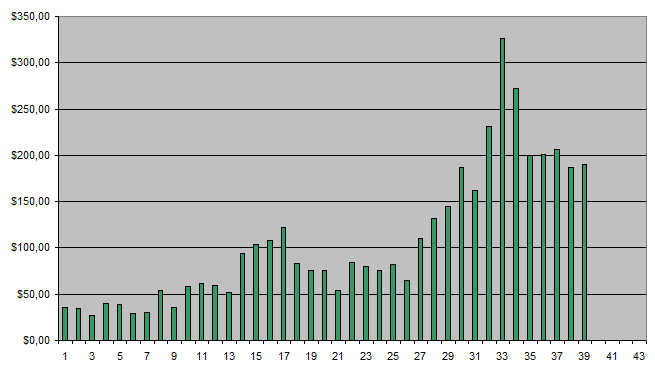 ---
Full Guides to Decentralized Crypto Bookies I personally use where no KYC is required allowing anonymous betting from any location without individual limits for winning players...
---
That's it for this week!
---
Posted Using LeoFinance Beta
---
---