My birthday gift
Hello dear fellow hiveans,
How are you doing? Already having some plans for the weekend?
As I already wrote in my previous post, birthday was coming at that time. And it also already came. What else comes with birthday? Gifts :)
One of them was especially nice as it came from my wife. She always knows how to treat me well. This time she bought me a courtside seats at the basketball game of our national team, Slovenia. That was my wish to be able to watch the game as close as possible and that wish just came true yesterday. It was not just the regular game, it was the home retirement game for our captain and one of the most remarkable basketball players of Slovenia from all time – Goran Dragić. He will still play in three days when we will be away team in a match against Sweden and whole nation wants him to extend for the following Eurobasket in September where Slovenia will defend its title from Istanbul 2017.
Lets return to yesterday's experience now.
It was a World Cup Qualification game against Croatia, our neighbour country which added to a national emotions since any game against Croatia brings some special national emotions with it and can be called a derby. That was the case this time as well, even though Croatia is currently sitting on the last place of our qualification group. They still have some very good players like NBA rotation players in Ivica Zubac or even a starter in Bogdan Bogdanović, plus Euroleague star Mario Hezonja who has experiences with NBA as well. Also the rest of the team is quite deep and would say that only by reading names they have better team on the paper then us. But we know that basketball isn't that easy… Slovenia was sitting at the second place in the group before this game since they lost two games against Finland. But I have to mention that this qualifications are close to not relevant since most of the best players can't even participate during the season. I could go about this topic on for 1000 and 1000 of words, but maybe some other day.
Well the arena was sold out in less than an hour since start of sales, so it was a big event, mostly due to previously mentioned last time Gogi was playing in front of home crowd and secondly – Luka Dončič. I don't think any additional words are necessary. I am seeing Luka as MJ. I would be angry on myself if I would skip that opportunity to watch one of top three basketball players currently walking on our beautiful planet Earth. If not the greatest of course. And now think about what that brings to the team? I mean, who wouldn't want to play with MJ. And only like 10 guys could. So just the presence of Dončič makes everybody so much better in terms of motive, etc. If we add his skills and opponent tactics you get above average players by his side. And just like that we are having the winning formula! I am sure we will be able to show much in upcoming European Championship and I can't wait to begin! I might even go to Germany who will host the tournament to watch a game or two. I regret not going to Istanbul, so I don't want to repeat this mistake again.
I turned away from the game again, but hey the game was over in 5 minutes. It started with a bit of trading basket for basket and it was 7-6 for Slovenia. What happened then? Explosion! Team Slovenia went on 20-0 run and ate the Croatians. They really were flying on the floor. Like I said before, the energy you get with just being around Luka is something else. The defence was superb, even Luka played a good one and everything is easier than in offence as well. After first quarter, Luka had 11 points and Goran had 9 points. Croatia had something like 8? Total domination which came by the superb energy from the fans as well.
Game could easily end after first Q, since they didn't have a chance at any moment for the reminder of the game. But I am happy that game didn't just end after first, since we could saw a lot of sweet plays for the reminder of the game.
Final result was 97:69 for Slovenia, our best scorer was Luka with 21 and he added 10 assists plus 8 rebounds, meaning he is still in NBA mood :)
The most important was that I had a great time and I am grateful for the gift I received.
Just one more thing, Lets go Slovenia!
PS: That post should was written on Friday, but there was a delay with publishing...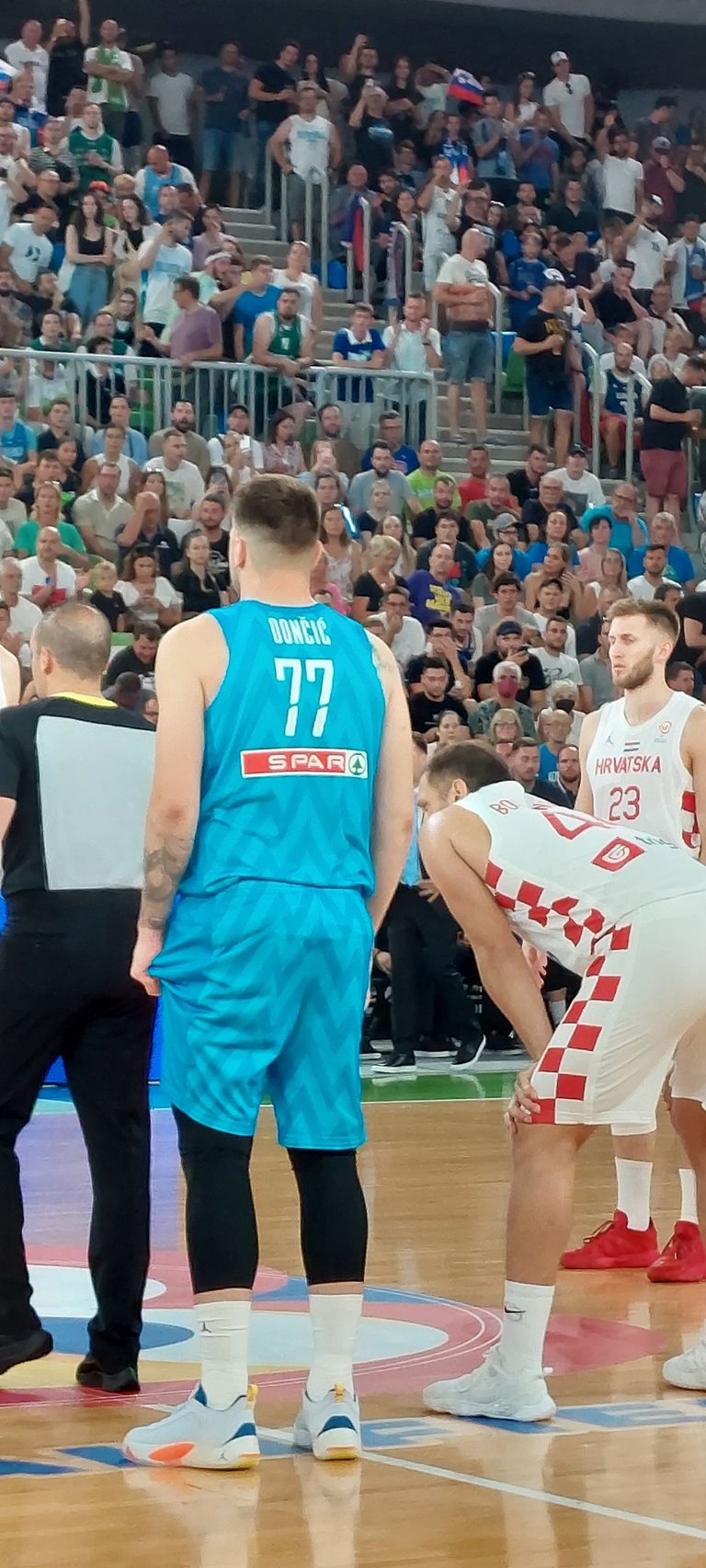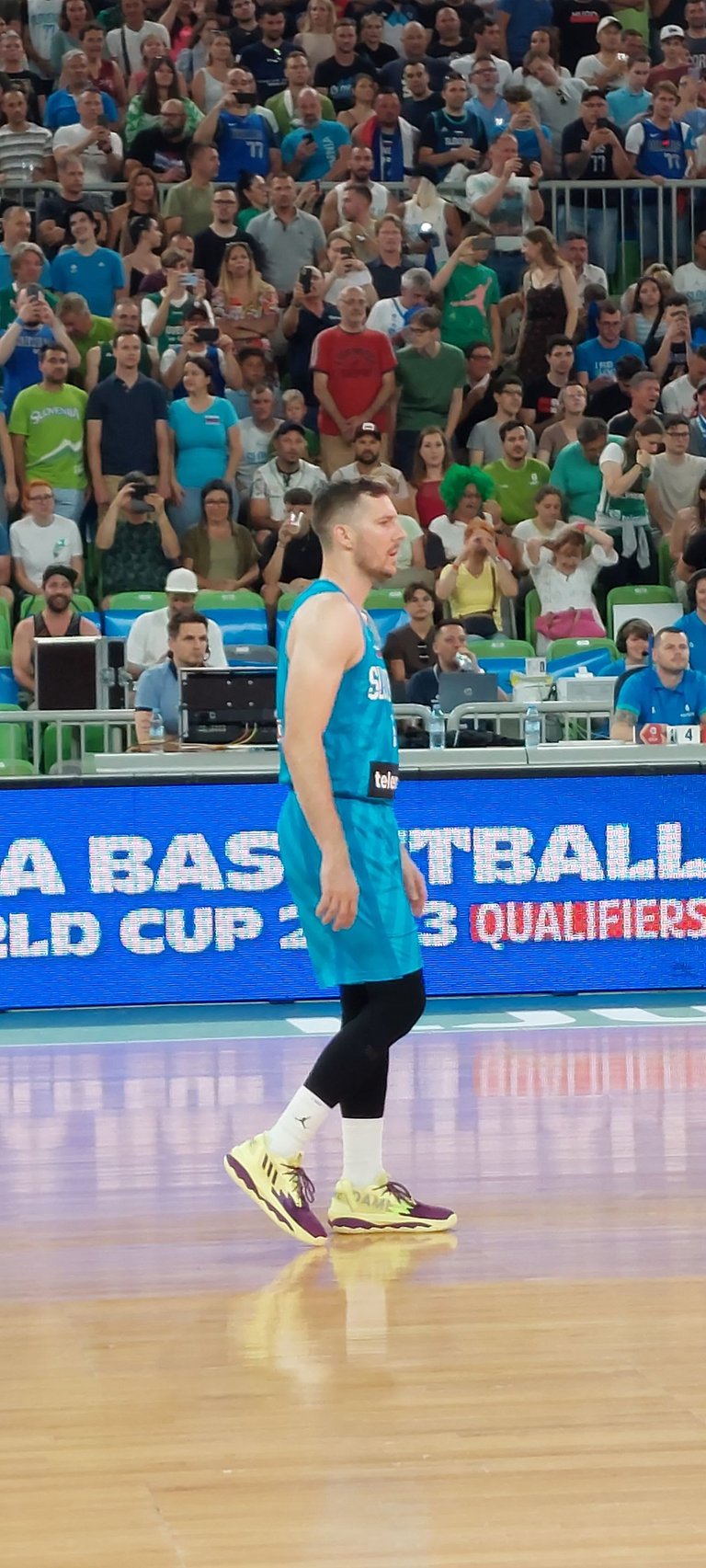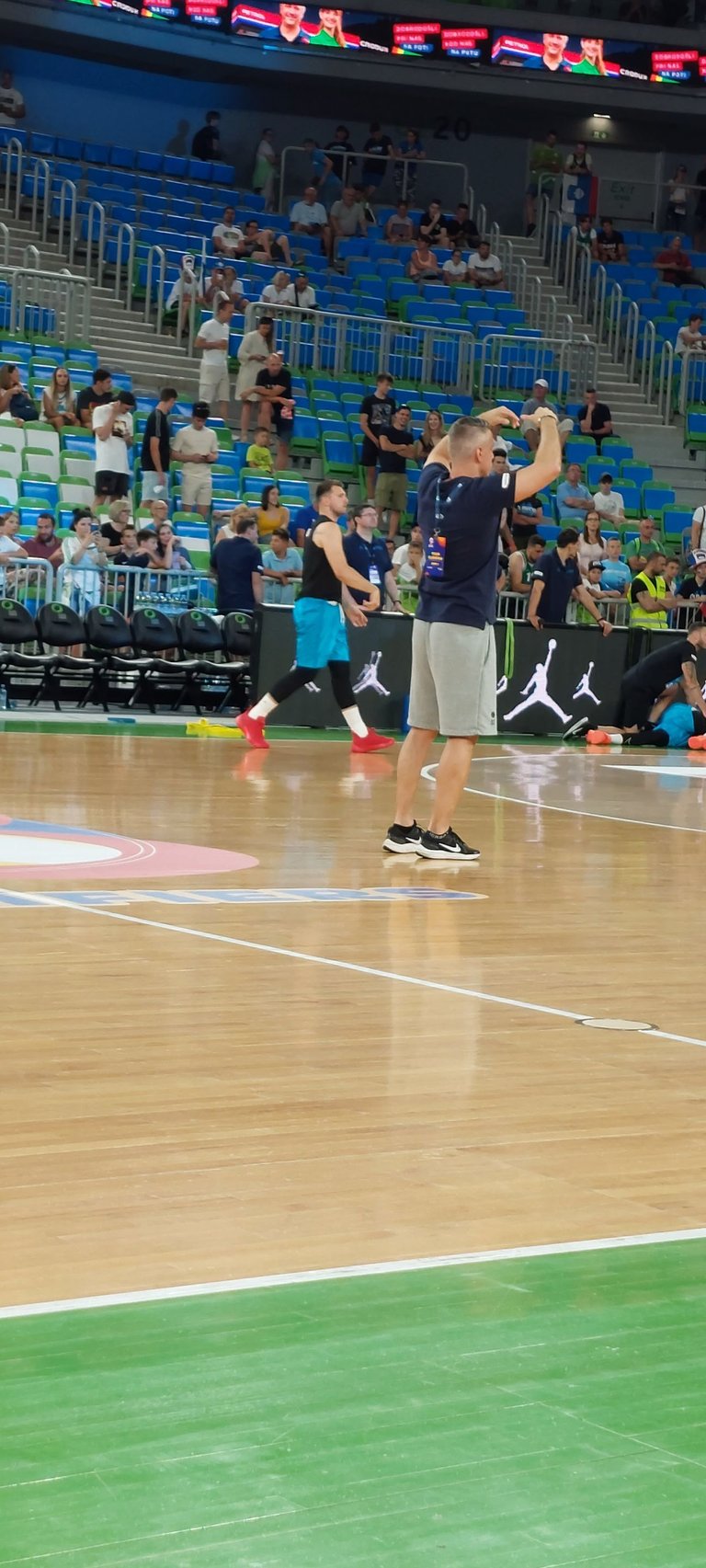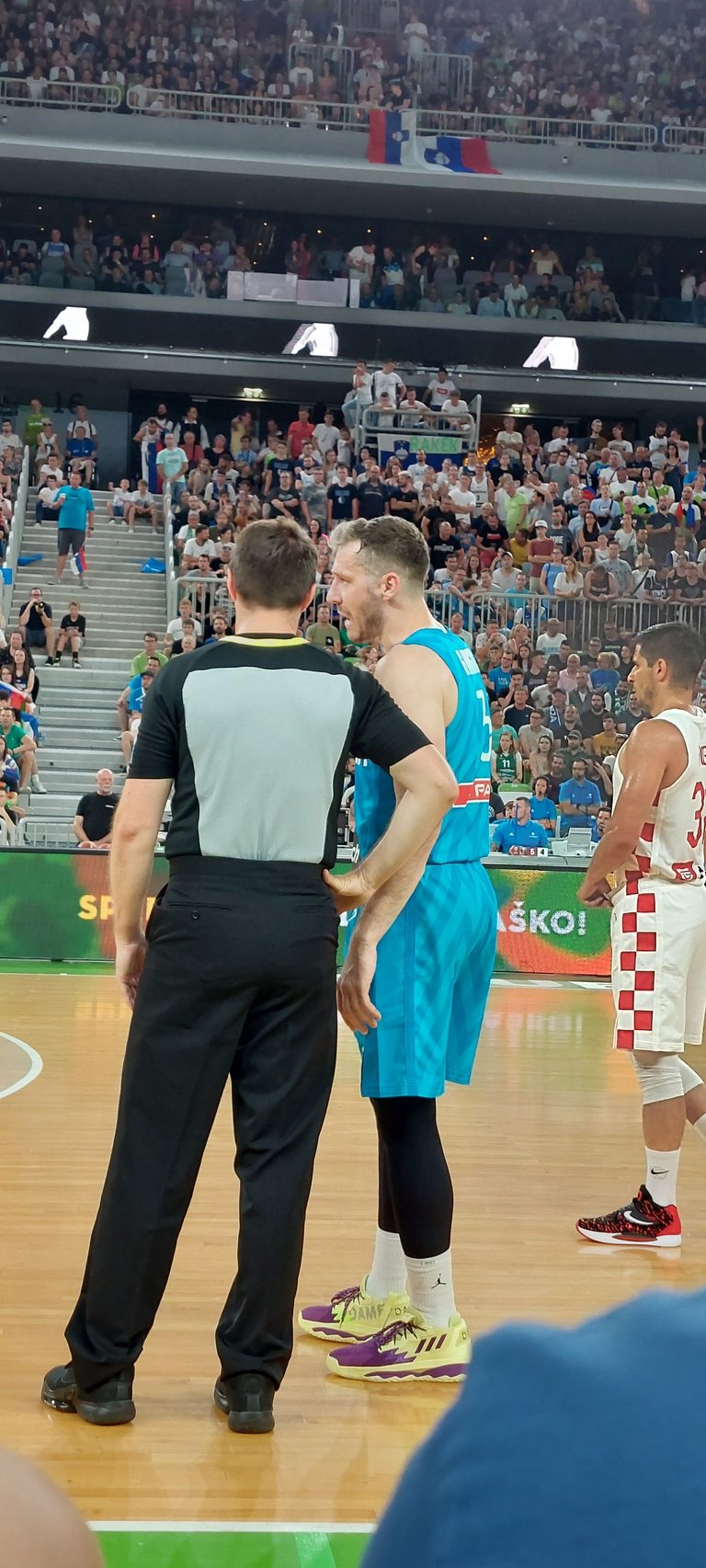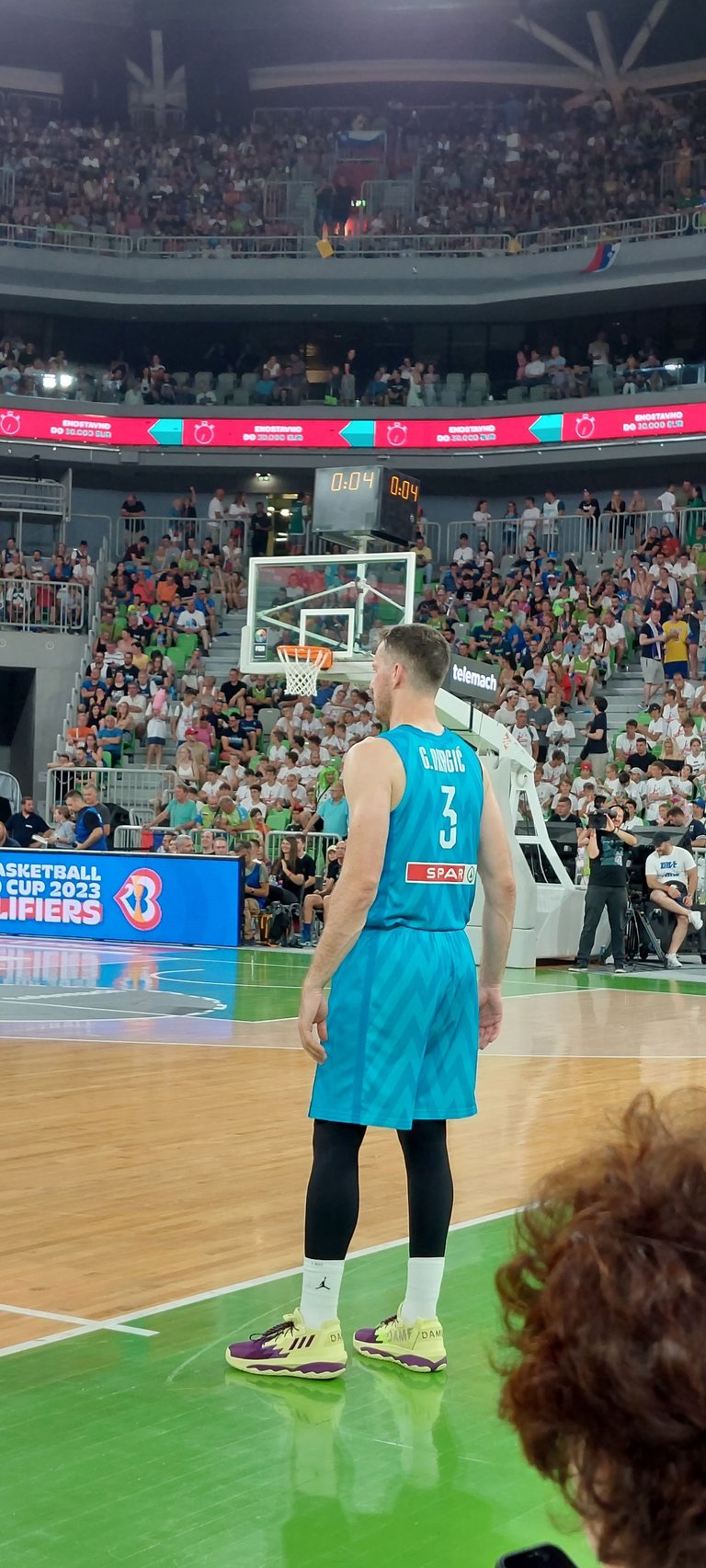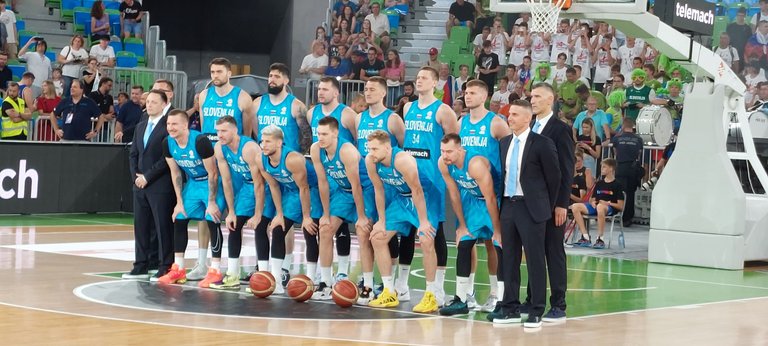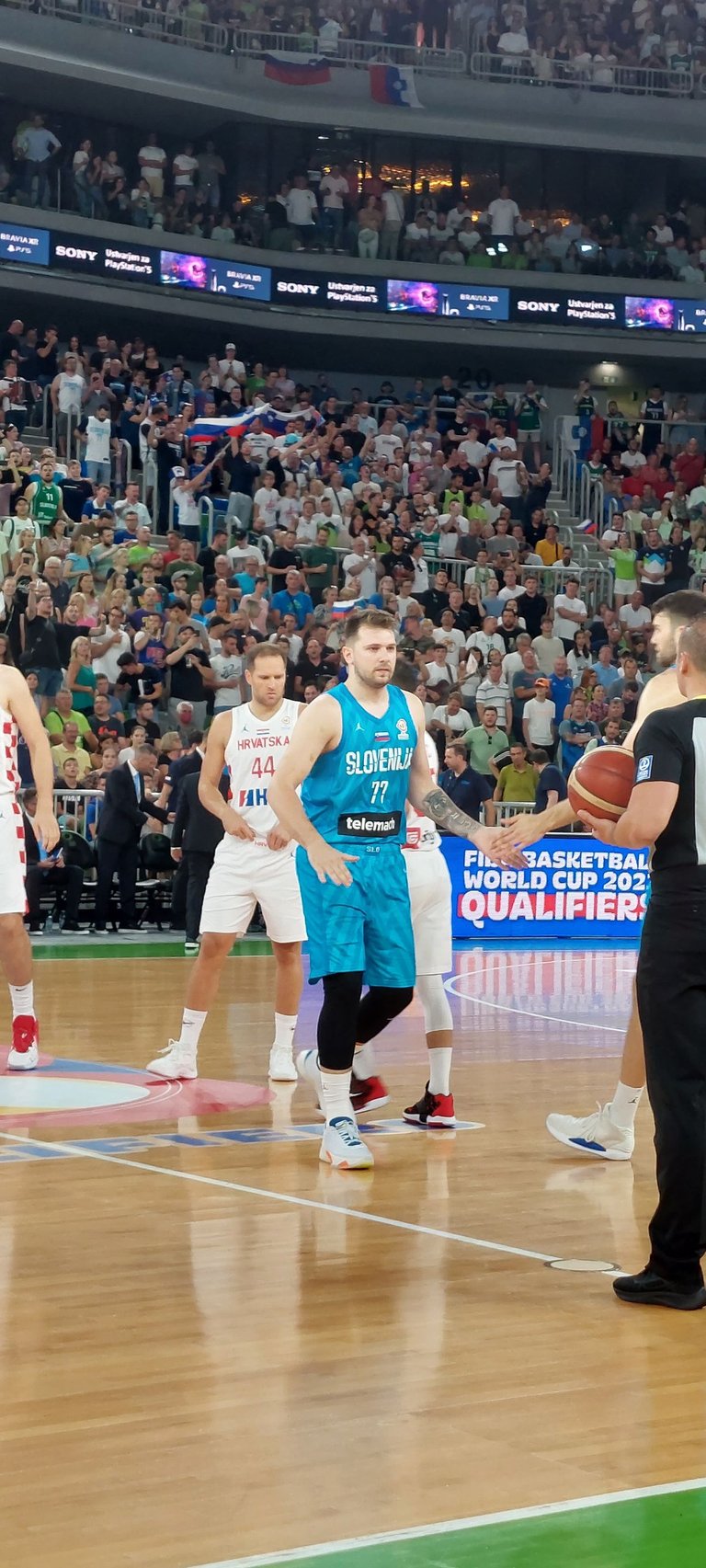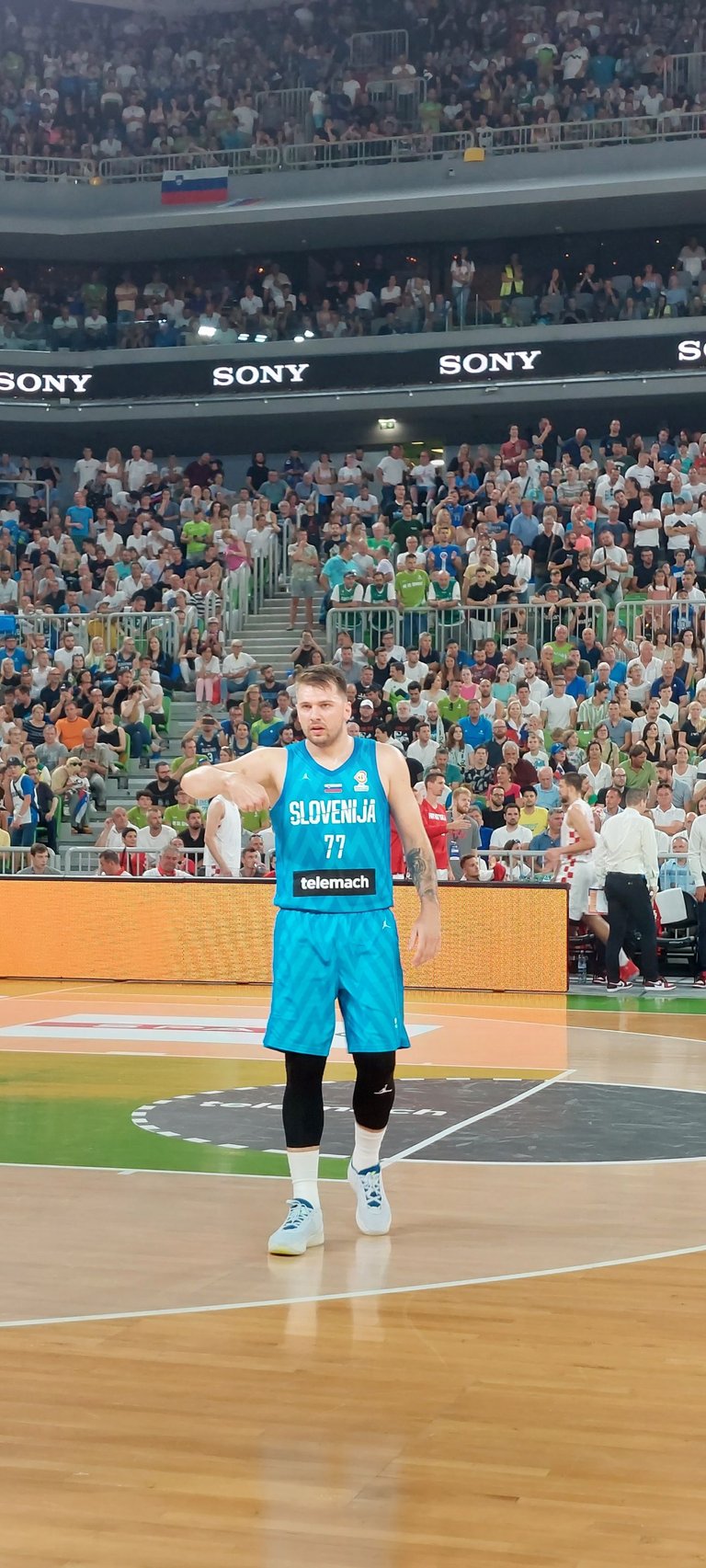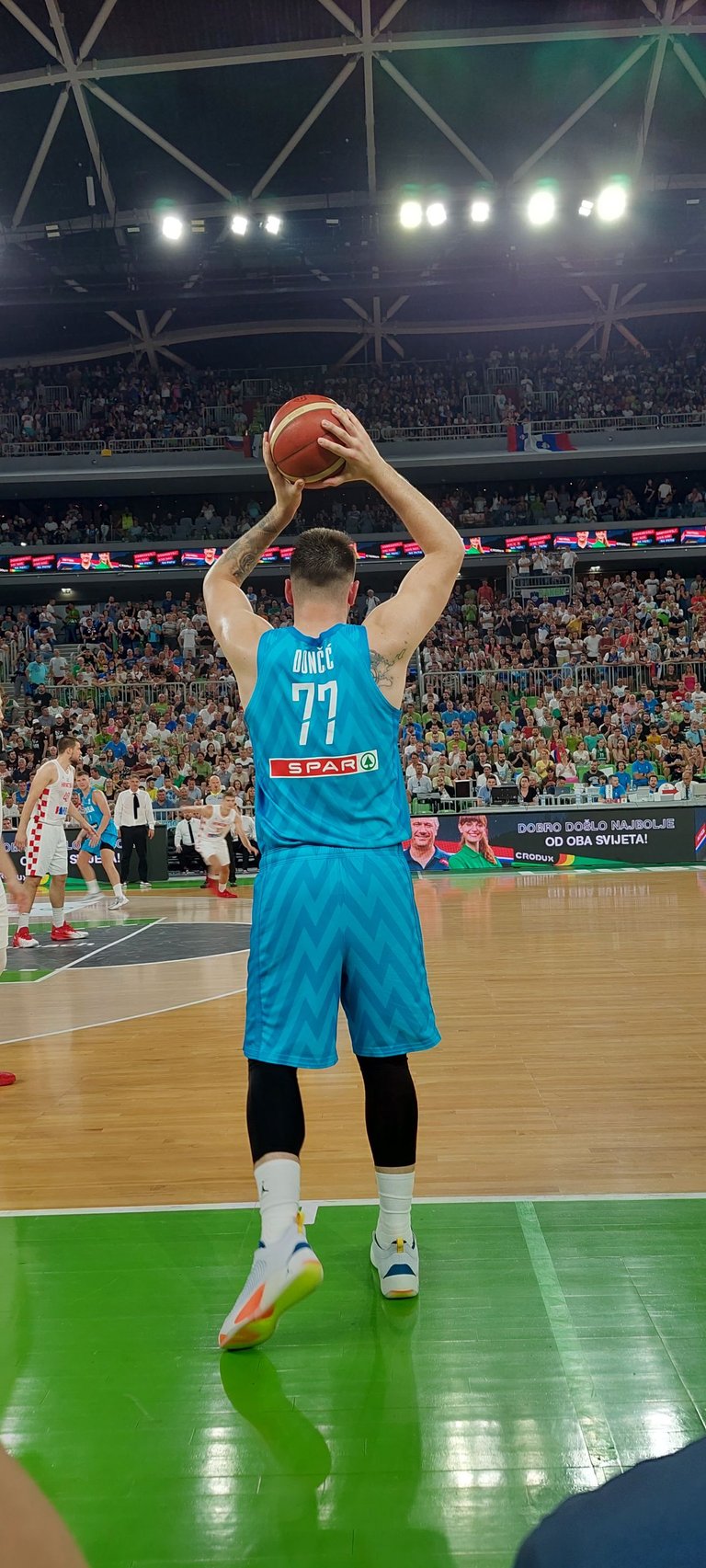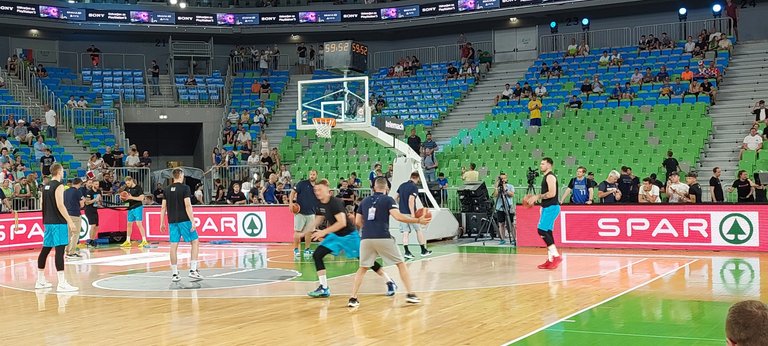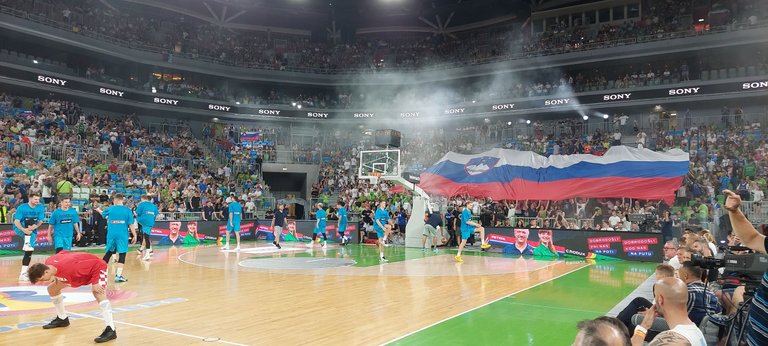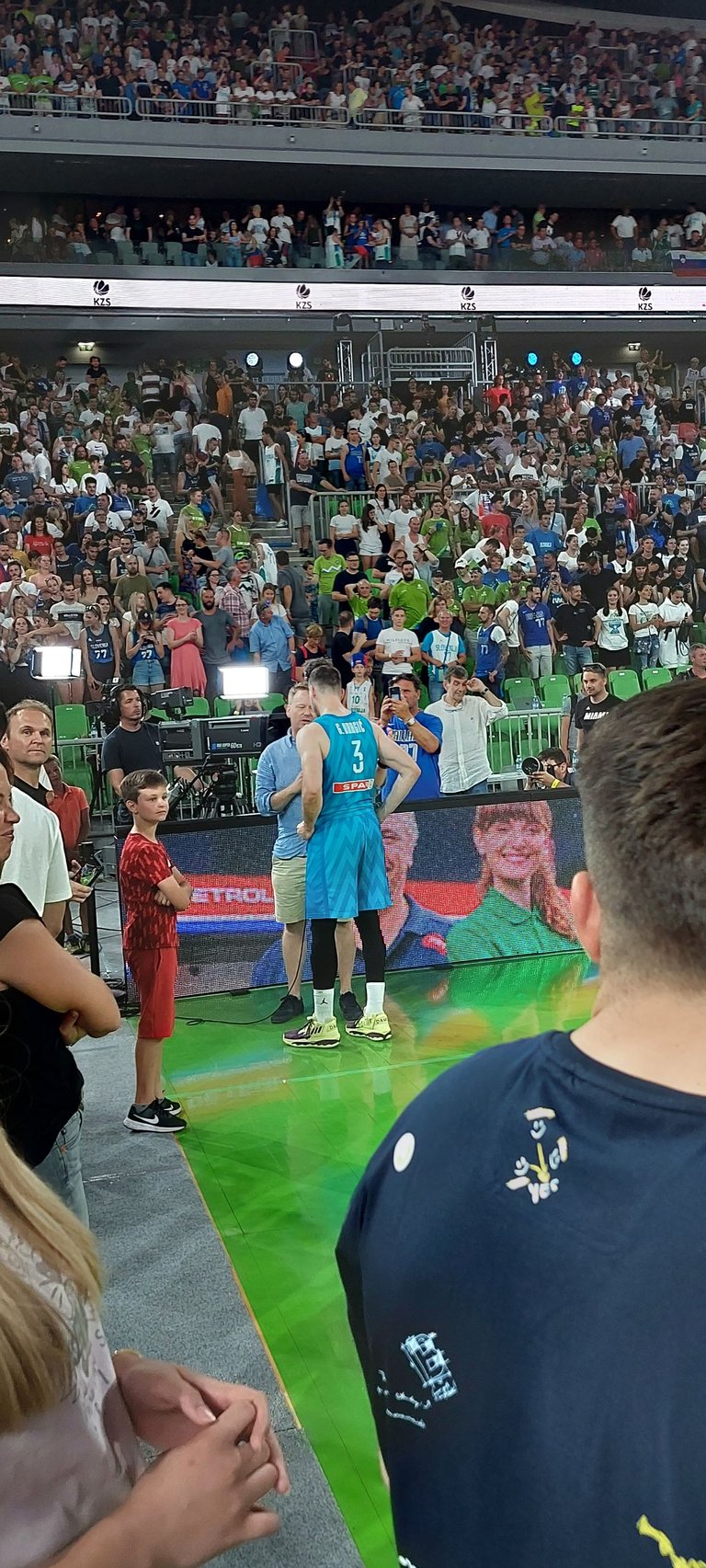 ---
---