A Different Lifestyle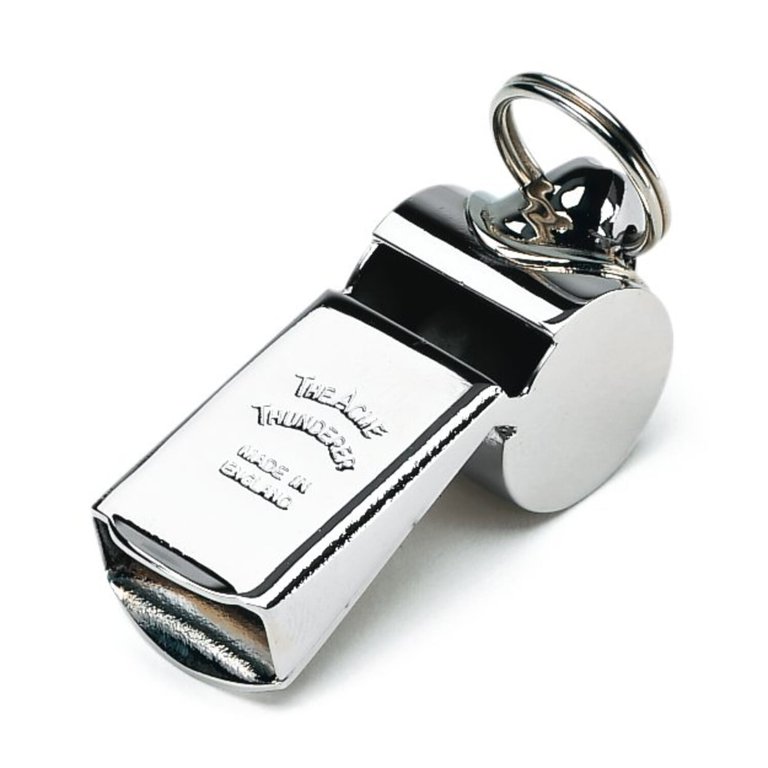 A little known fact is that the Thunder Whistle is the one used by Rugby referees around the world.
Hopping back a few years, ok more than a few I used to be a rugby referee as for me it was about making a difference. Being an armchair sports fan got the better of me as the reality is I needed to be involved. Being employed and playing rugby as an amateur do not fit kindly together as things can go horribly wrong. I know too many team mates over the years who hobbled around on crutches for months but those times were different than they are today.
Having employers who actually want you involved in the sporting world is rare as they will back you if something happens? In South Africa I worked for a cigarette firm who even gave you time off to recover after matches. If you were injured that wasn't a problem as they would have a chauffer to drive you around. I actually had a chauffer, but he cramped my style as I felt bad leaving him for hours on end sitting in the car. If your work was done for the day by lunchtime he was like an anchor you didn't want. Most of my "work" back then involved bar work so having a chauffer to drive you around was sometimes not such a bad idea. Can't see this happening today as that is an expense that can be cut immediately.
The same cigarette company in the UK loved sports but they were not so flexible when it came to employees. The rugby culture is different to other sports as it is and not being snobbish an upper/ middle class sport. When I first moved across the managers were all asking me what club I was joining which was rather awkward as they wanted me at their own clubs.
What it allowed me to do was ask openly where they stood if I broke a leg or an arm and the blowing bubble sessions happened. They all wanted me to play but were not committed if I got injured as that was extra curriculum that wasn't work related. They saw things differently to their sister company back in South Africa who saw sport as a door opener in business. Relationships are built that no one else can unless you are playing alongside or against others.
This was the main reason I turned to refereeing besides seeing bad calls on the television every weekend. This was more of a motivating factor as sitting watching inadequate people doing a job badly needed to change. Too may people complain and do nothing about it as they don't have the skills themselves. Sports fans love to bitch and moan but what are they going to change as talk is cheap.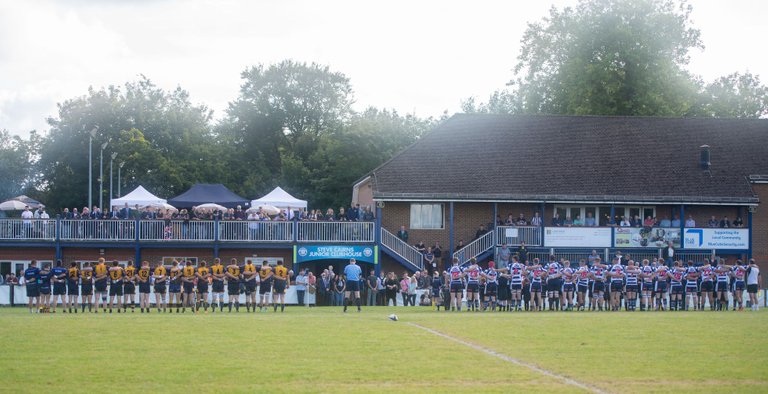 Never forgotten East Grinstead was the first Rugby Club to offer me a full massage as a warm up before the game.
When I was on the referee circuit as you travel extensively around the country doing multiple games over a weekend you realise this is a totally different lifestyle. As a player you arrive at a game in your blazer and go to the changing rooms. As a referee most times you will be met in the car park by a porter or a club official who will offer to carry your bag. It doesn't end there as an offer of a massage or a rub down to help you warm up is something that used to blow me away. I never said yes as I felt uncomfortable and can carry my own bag, but it just felt weird.
I know referees are a rare breed as back then only 1/30 games played countrywide had an official referee on the field. This is an appalling stat a where are the ex players who should be getting involved. Most referees have never played the game before and why most sports have problems as they miss so much. Having played the sport you see things differently as most of us knew how to get away with things like foul play.
My wish is that ex players pick up the whistle and get involved as it will raise the level of not only entertainment, but the sport in general. Players would not act injured or ask for players to be carded as that would not be tolerated. Foul play would disappear and player safety would increase immediately. You as an ex player know things and understand things that much better as you have a different knowledge having been in various situations yourself whilst playing.
Lets hope that at some point governing bodies see this and encourage ex players to take up the whistle and not just see management/coaching as the only way to stay in the game.
---
---