Advertising Gimmick Could 10x Company Revenue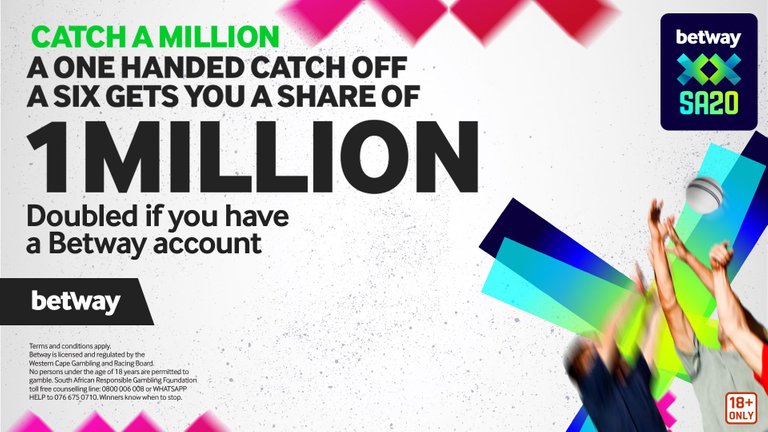 Betway is a betting company for sports who have sponsored crowd catches at the latest T20 event in South Africa. If a fan catches the ball one handed and is over 18 they will receive a percentage of the prize pool when the competition is over. This is out of the box marketing and would have been great for Hive if we had thought of this first. Not all sponsorships are expensive and the money spent is peanuts for the coverage they are now getting along with all the signups. Hive has to think out the box as we don't have a huge budget and there are plenty of things we can do.
The R1 million which is roughly $60K was looking a decent sum until today as in one game 3 names were added to the current list making it 5 now. The tournament has 33 matches in total with 6 games already having been played.
What this has done is included the crowd into the game as they are now paying attention as it pays to watch the game if a catch comes your way. Betway is doubling the prize for anyone who has a betting account with them so it will be interesting to know how many new signups they get.
This is thinking out of the box marketing that is working wonders and I am sure many other sports could do something similar by including the crowd. This is a bonus type of entertainment that has been received very well as in the past many have tried to catch the ball without any luck. With the addition of prize money everyone now wants to catch the ball no matter how small the sum will be at the end of the competition.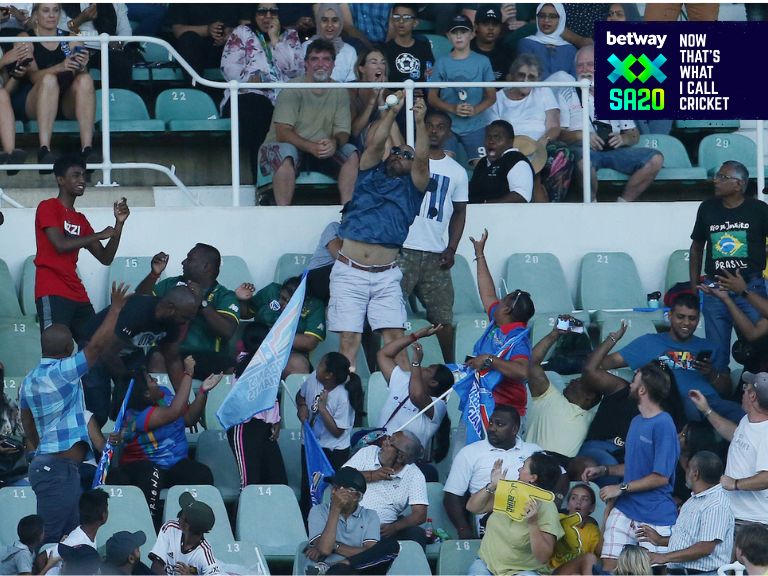 3 fan catches within 20 minutes today kind of knocked the value down quite a bit dropping from R500k to R200K. This is still decent, but can see it at around R20K when the last match is played.
With 27 matches still to be played the number could easily pass 50 successful crowd catches which wont be worth much and anyone in the pool will be looking at between $1K or $2K which is peanuts for the coverage the company is getting.
Betway is still a small fish when it comes to betting sites and in 2022 only did a $1.5 billion turnover. I say only as just in India with the cricket fans the betting exceeds $150 billion per season. One can see where this is heading as if the company takes this catching craze for the crowd to India many fans will sign up in order to win a prize.
Betway could become the top bookie for Indian cricket if they follow through and keep including the crowd in events. other sports where this could also work is things like baseball in the States. Any sport that a crowd could be included will generate a better fan experience and will become even more popular.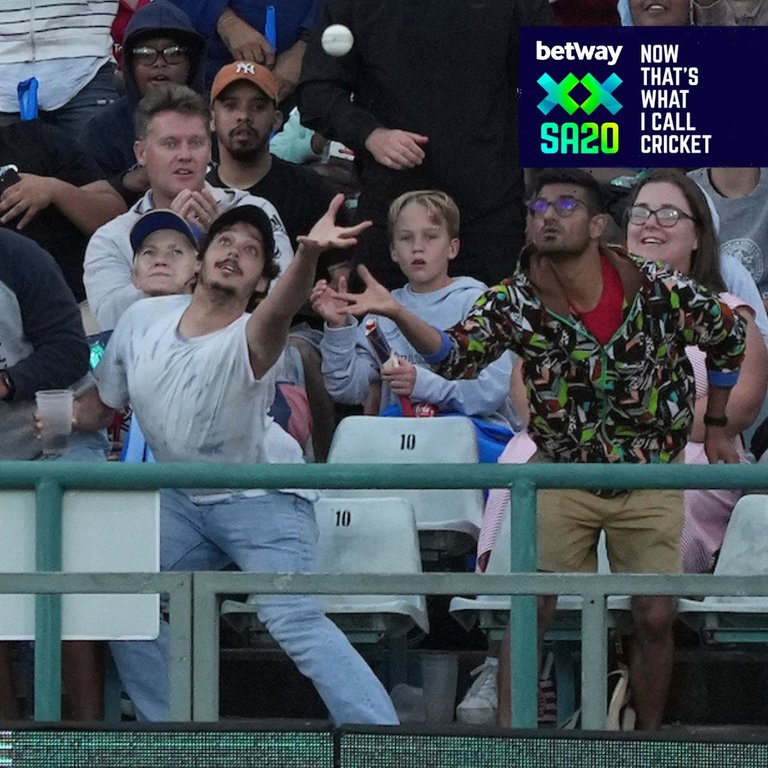 You just know they have no chance as the technique is all wrong plus the interference of having multiple hands converging doesn't help. The catch has to be clean with no juggling or rebounds.
Personally if I was them I would throw even more money at this as this after all is a tax write off as it is generating more business. Why not make it R1 million for every catch as 99% of the time spectators drop the ball as a one handed catch is not that easy if you have no ball skills or have had a few drinks. The more they spend the bigger the interest with more sign ups guaranteed. I almost expect them to take this to the Indian Premier League next time around as if they don't a rival most certainly will.
---
---