Building The Dream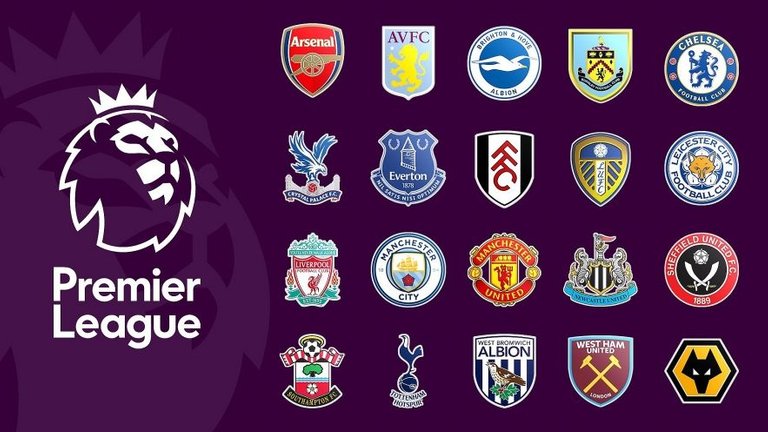 Many of you would have seen that Chelsea sacked their manager Thomas Tuchel yesterday which was a little harsh. When Tuchel took over as manager he had no contract as he had to prove himself to Abromavich. What he did was shock many by winning the Champions League in his first season 2020/21.
This is seen by many as the Holy Grail of trophies so to win this he had to be doing plenty right. One year later after achieving the impossible he is shown the door and to be honest maybe a turning point in the clubs long term thinking.
New owners have bought the club and after spending a mad amount of money on players who may or may not work out they fire the manager that wanted those players. The manager they have opted for is Brighton's long term manager Graham Potter who doesn't exactly fit the Chelsea mold. They have always opted for the big names and this time have gone for someone who actually builds a project.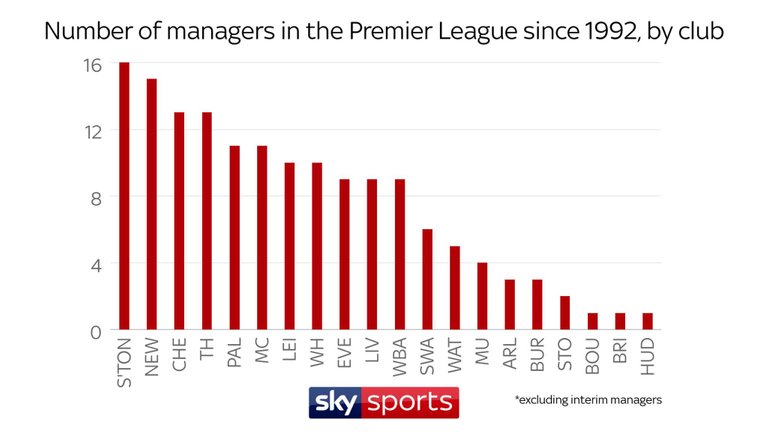 These stats are from 1992-2020 so United have 1 more to add to that along with Chelsea 2 and Tottenham 1. Man UTD had Ferguson for 21 years so in reality they had 4 managers in 7 years or 5 in 9 years with Ten Haag now in charge. 28 years and Chelsea have churned over 15 managers along with Tottenham on 14. That is not building a project as it isn't giving anyone a chance to get things right. No wonder managers can hop from one club to the next as this is what everyone became accustomed to.
This I think is the difference in the think tank at the club as what do the big names bring to the party? Possibly a trophy and within 2 years you are sacking them again starting over from scratch. What Potter offers is the chance to build a team that can compete for a period of time and not for a once off attack at the trophies every now again.
Chelsea may be seen as a big club due to the vast amounts of money they have spent, but they are not consistently good. If fans have to be honest they bought their trophies and never built a team that could last for 5 years at the top.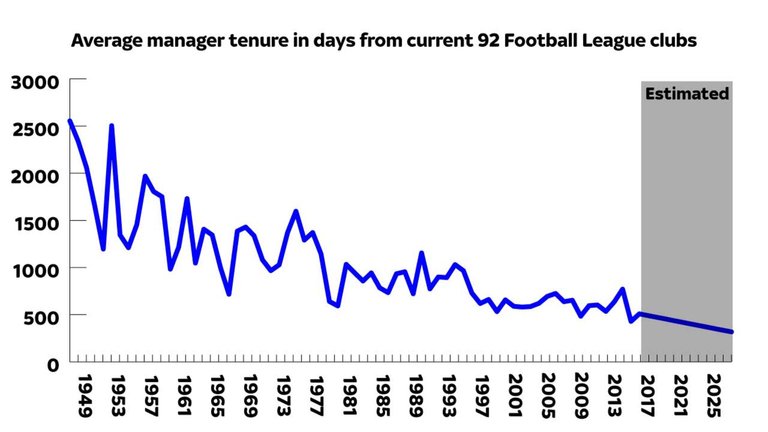 No such thing as job security as clubs demand instant success due to the high amounts on money involved within the game.
If one casts an eye around at the top clubs most of them have been building for success. Arsenal with Arteta in charge has a young squad with an average age under 25 years of age which bodes well for the next 5 years. Tottenham with Conte in charge are building a power house team and are only getting stronger by the players he is adding. This is not what the Premier League has been about before as it was all about the headline big players dominating the tabloids.
Liverpool were doing something very similar except injuries have wrecked this season already with some poor results but the players are there once they are fully fit. Newcastle are developing the club and is most definitely a 3-5 year project as they are improving and cannot be compared to the Mike Ashley era only one and a half seasons ago.
Manchester United have finally found their feet and is also a project in the making as they need to build from the ground up first. this is by no means the end product and why it takes time to tweak the squad in the direction they would like to play.
Manchester City is slightly different as not only do they have the funds but they also have a world class manager in Pep Guardiola who clears out players and replaces them with even better players. His project is ongoing and it is one of seeking perfection dominating the football landscape. This is what the other clubs are all aiming to achieve which will be great for viewing in the next few seasons.
There will soon be 6 or maybe 7 clubs fighting for the league and not just one or two which we have come to expect. This will make winning the title that much harder as the other 5 or 6 rivals will be that much stronger. I can see these teams dominating Europe within 3-5 years as no teams outside of the English Premiership will have the funds to challenge them.
Graham Potter's signing for Chelsea has definitely changed how the club will proceed in the future as there is no need to be spending $250 or $300 million every season if you are building the dream team over a number of seasons.
---
---