Cadillac Joining Formula One 2026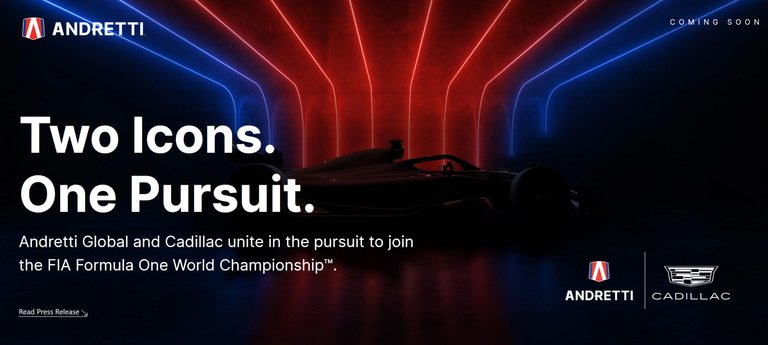 This is great news for Formula One as this partnership is all about growing the popularity of the sport in the United States. With 3 races on the calendar this year with the addition of the Las Vegas street circuit this is a good move. Don't get too excited however as this would only take place in 2026 and not before.
The engine regulations change for the 2026 season which would allow for new teams to join. Audi announced their takeover of Sauber for the 2026 season which would be the normal route for teams to get involved. The difference with Andretti/Cadillac is they will be a new team not buying anyone out.
The biggest challenge for any team joining is they need to be their own manufacturer with regard to the car itself and can crate a partnership with an engine supplier. This is the difference between Formula One and other motorsport as having the facilities to make your own parts doesn't happen overnight.
3 years sounds like a long time but realistically it can take a team a good 8 years to be competitive. Think of Mercedes when they had Michael Schumacher helping develop the team and only when Hamilton and Rosberg around did the team start to click. This takes years of development to catch up to the other teams.
This Andretti/Cadillac partnership should get the green light even though there is apparently a list of new teams wanting to join. I expect Porsche maybe one of them and possibly BMW as manufacturers cannot afford to be out of this sport during these times.
The engine for 2026 is going to be run on 100% green fuel with no carbon emissions and another difference is the electric power available will be increased by 300%. Any manufacturer not developing this technology is going to be at a severe disadvantage as we have seen how this has projected Mercedes global sales over the last decade. The data and technology learned during the Formula one season has already made it's way into various road cars.
The Volkswagen Group which owns Porsche, Audi, Bugatti, Lamborghini and a list of other car brands which are not in the same category as these. The tech developed though could help all of the car brands under their umbrella otherwise they are just falling behind. Buying Sauber they have a going concern and will be very easy to be competitive by 2026 unlike Cadillac. If Porsche do bring a team in 2026 they may buy in or could set up another team also using the ex Sauber racing factory. This would make more financial sense as they would both share the same engines and create their own different components.
The number of Formula One teams is currently sitting at 10 which is x 2 as they each have 2 cars racing. I can see this increasing to 12 teams come 2026 which would result in 24 cars racing. More is not always better as 24 would not necessarily raise the standard or quality of racing. The new teams will be under pressure to perform which could take years before they feature in the top half of the grid.
We still have 3 years before we see all the changes take place and expect to see more and more growth happen in the sport as they are definitely taking the sport global. Tracks already set up have not featured yet like Vietnam as they are reaching out to countries not yet included in the calendar.
---
---