FIFA - The Most Corrupt Organization Under The Sun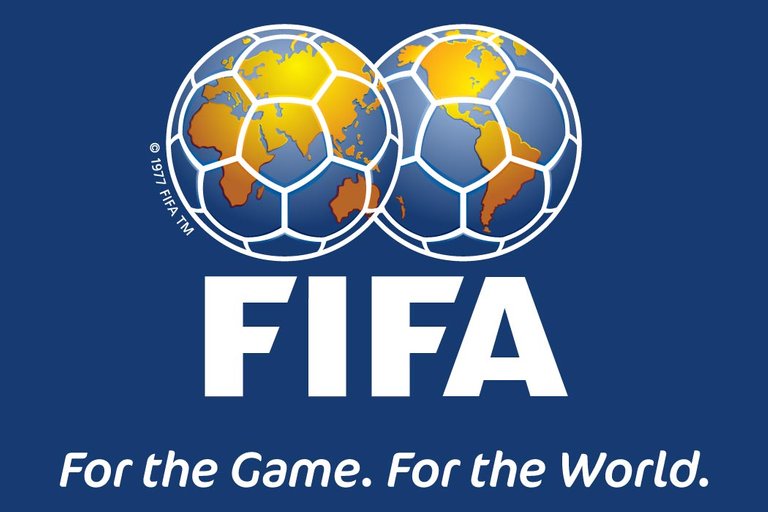 As a sports fan it is hard pill to swallow knowing virtually every sporting body is as corrupt as hell. One would think being mainly ex sportsmen they would be doing it for the love of the game and not the love of money.
I thought I had better use my #sportingcontroversy tag at some point being the one to introduce it so here goes.
When you are looking for sporting controversy then one doesn't have to look that far as FIFA have been full of it for years. What does one expect when you have Sepp Blatter at the helm and most likely the extra bonuses and corruption have been rampant for decades.
The awarding of the 2018 and 2022 World Cups raised eye brows to those outside of the voting booths not in the know but it looks very much like they were fixed. I dare say 2010 was fixed as I know how South Africa works and there have been stories about suit cases full of cash being delivered to certain hotel rooms.
2022 World Cup in Qatar is a funny choice as World Cups are all about growing the game of football. That is what we would like to think and this couldn't be further from the truth. The host country is the one willing to pay the most and to keep quiet when greasing the palms of the voters. Apparently South Africa voted in favor of Germany for 2006 so the vote would be returned for them hosting in 2010 along with a host of paid votes.
Football officials are no different to politicians as money talks and everything else walks. If we look at what each country spent on hosting the World Cup besides the bid which is staggering on it's own. England spent a cool £21 million on their bid for 2018 excluding the set fee for participating. Every round that the bidders go through the one with the least votes drops out. This gives plenty of room for bribes even if they know that country could be knocked out in the later stages.
Qatar's bid boggles the mind as you have to take into account the criteria for the host nation.
Do they have the stadiums or do they need to be built? They had 2 so yes please build more. The likes of Australia, USA, Portugal/Spain, Netherlands and Belgium, Japan along with England and Russia were all in a stronger position.

Infrastructure the other countries all would beat Qatar yet again as Qatar needs to build everything including many more hotels and transport services.

History and Impact. This would be good for Qatar as yes it would help boost the popularity if the sport throughout the Middle East. This by the way is the only scoring win for them.

Location and climate. Small country so yes very easy to get around and one could visit multiple stadiums within a few hours as they are not far apart. The one downfall is the weather is not great for playing football and is a bit too hot.

Security. They are in the Middle East which could be good or bad depending on whose side you are on. I would hope having a very small country it will be easier to secure.
How weird that if the proper judging had been implemented instead of lets play how dee is your pocket nd can it fill mine please then others would have been the hosts. Australia for certain along with the States plus any of the others bar Qatar who would have been near the bottom of the list with Indonesia.
I wonder if Al Jazeera swayed some votes as they would be the local TV providing the football feed after all. Reports have suggested that they paid 2 installments of $440 million ($880 Million) to FIFA. Mohamed Bin Hammam is also reported to have paid out over $5 million to his bidders. Emails that were found via a former FIFA official Jack Warner that Qatar had bought the World Cup. Remember when FIFA was under the microscope for dodgy payments and during that period 3 South American Officials received large sums of money linked via Qatar bids.
The truth is this has been happening for decades and only through decent reporting are these facts now coming to light. FIFA, The Olympics, World Cup Rugby are all doing similar things and it has nothing to do with growing the sport. If World Rugby was serious then the 2023 World Cup would have gone to the USA instead of France who hosted in 1999 and 2007 already.
Just take a look at what each host country spent hosting the FIFA World Cup going back to 1998. Qatar final cost will only be known once the tournament has been completed later this year.
France 1998: $2.3 billion
Japan 2002: $7.0 billion
Germany 2006: $4.3 billion
South Africa 2010: $3.6 billion
Brazil 2014: $15 billion
Russia 2018: $11.6 billion
Qatar 2022: $220 billion
If a country is prepared to spend that much hosting a World Cup then what chance do the other countries have as you cannot compete on these terms. How much were the bribes as even if you took 5% of this final figure that would be $11 billion.
---
---