Finding A Sport You Enjoy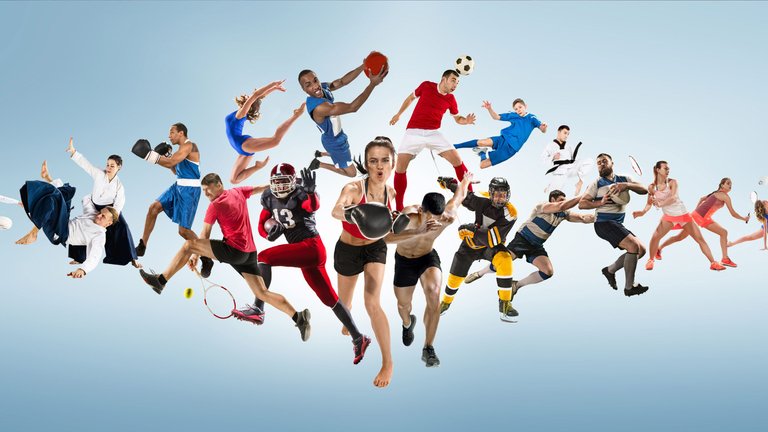 When I grew I was very fortunate as I went to a decent school that offered every sporting activity one could ever imagine. I do think this is important for every kid to experience as how do you know what you will and wont enjoy if you don't try it out first. You may be rubbish at a majority of sports, but a natural talent at just one. The chances are you will find one you enjoy if the facilities and opportunities are available.
The facilities were second to none and teachers back then actually enjoyed doing the extra activities unlike most who complain today. We had sport such as rowing, surfing, mountain climbing, shooting, waterpolo, hockey, tennis, rugby, cricket, judo, karate, squash, gymnastics, table tennis, athletics, cross country and even chess. Most schools today don't even offer half of this and if you want to play a certain sport you have to look outside by joining a club.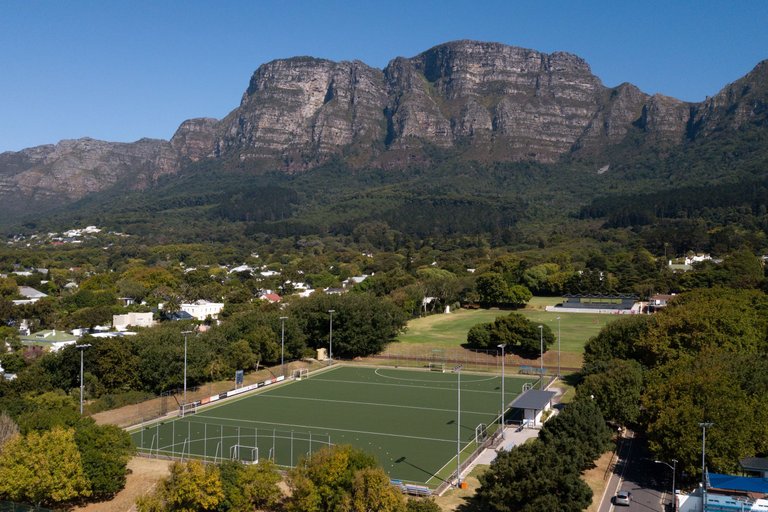 I hit the jackpot by attending this school and even the sports offerings have increased somewhat since I was there.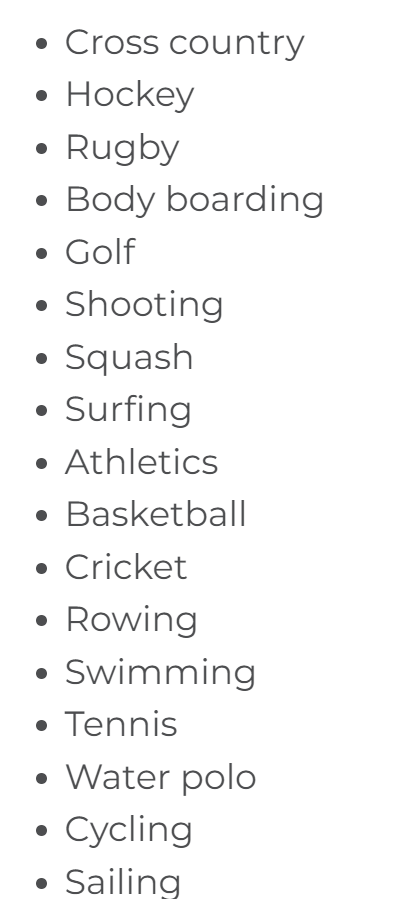 I see sailing, basketball, golf and cycling have been added since I was there. A class mate of mine went on to achieve world recognition through his sailing and possibly why it is there as he must be involved.
I recall my first game of cricket when I was around 11 using the school supplied equipment which should have come with a health warning. Manky, smelly old gloves that had been used for the last 25 years that when you took them off your hands smelled for days and needed to be scrubbed just to get rid of the odor. Forget the cricket box once I realised this actually goes inside your jocks and was originally an opaque white sort of colour and now looked like 10 000 guys had tested it out before you. I never used the cricket box on offer until I bought my own. the point is they had all the equipment for a kid to try out and see if he or she enjoyed that sport.
Thinking back to my experience and what my kids experienced are like living in two very different worlds. They were at school in England until we realised that the education system sucked and needed to get them back to South Africa as soon as possible giving them the best chance of succeeding in life. Then again it depends where you live on what sort of school you end up attending.
My daughter had a few issues and needed private education whilst my son went with the flow and having masses of people around didn't bother him. My daughter has never been sporty as she has no coordination and ball skills what so ever. Not harsh, but me being a realist on her sporting abilities having played or tried to play tennis with her once and never again. The school she was at regularly toured around the world with their sports teams and thankfully she never got involved as this would have been a bank breaker.
My son played hockey ,rugby and cricket, but even with extra coaching never found his love for sport. The era of computer games was more important than outside activities and this was the same for the majority of kids. We had Atari when I grew up, but there was never a threat to stopping me playing sport as that was my first love. maybe I should have been more involved in his sports, but then again my parents never were due to work commitments and made no difference as I enjoyed playing whatever sport I could. Maybe doing well at sport and enjoying success early on made it easier to want to achieve more.
I have always wanted my kids to love sport like I do, but you cannot live your dreams through them as it is their life to enjoy. I knew many kids who get pushed into sports through their parents and hated every minute and don't play sport any more. Many did it to please their parents and have also stopped and will most likely repeat this in the next generation which is also wrong.
I got onto this topic as what I found interesting of late is my grandson who loves computer games even though he is only 4 also likes sport. He would rather be outside than inside and that bodes well as my kids were the opposite. Maybe my genes are coming through and they skipped a generation and he finds a sport he enjoys and is actually good at it.
---
---