Hamilton Favorite For Title After Epic Win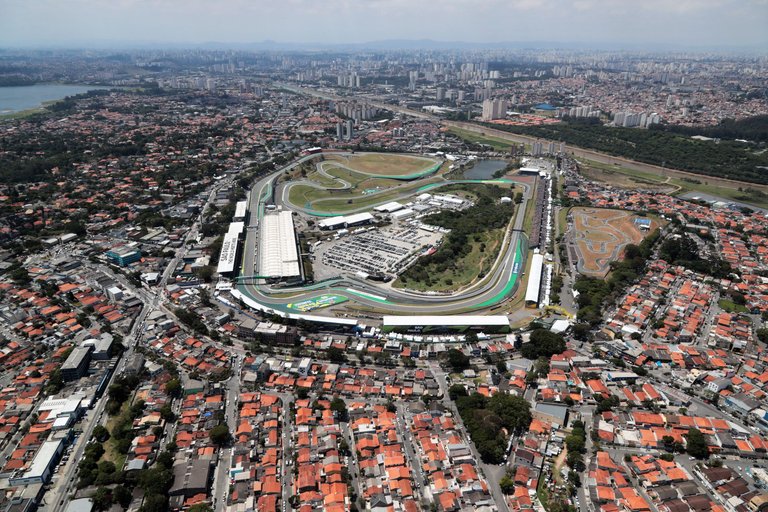 source
This weekend we witnessed a brilliant race at the Sao Paolo Grand Prix in Brazil. This was not an easy weekend for Mercedes as they were disqualified after breaching the regulations regarding the rear wing. This meant that Hamilton had to start from the rear of the grid for the sprint race on Saturday. What he then achieved showed the pace the Mercedes car has for the remainder of the season moving from 20th finishing 5th. This all being achieved within 24 laps and truth be told he was not far of 3rd and 4th and needed another few laps.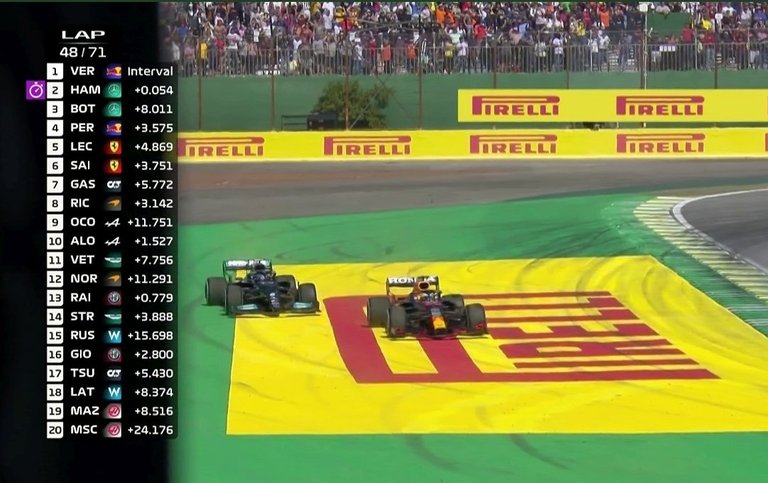 Hamilton was clearly driven off the track by Verstappen going really wide. Many believe Verstappen was fortunate to escape any penalties, but the data may prove otherwise and penalties could still happen.
Today starting 5th he progressed up the field to have a ding dong battle with Championship leader Max Verstappen. On lap 48 after being within the DRS zone for a few laps Hamilton made his move only for Max to run him off the track. Max was very fortunate that the FIA saw this as a racing incident and could have easily received a time penalty. Quite frankly being impartial Verstappen should have received a penalty for this move. The racing stewards needed the critical steering wheel camera angle on Verstappen's car which was not available. This will be available once it is downloaded and who knows what may still happen if it shows clearly Max driving Hamilton off the track. Penalties have happened in the past post race results and more will be known later tonight or tomorrow.
The Championship gap is now down to 14 points with 3 races to go and it looks like the advantage has now swung to Mercedes and Hamilton. The races that are left have to favor Hamilton who has superior straight line speed. Mercedes have had their backs against the wall over the last few months which has woken them up.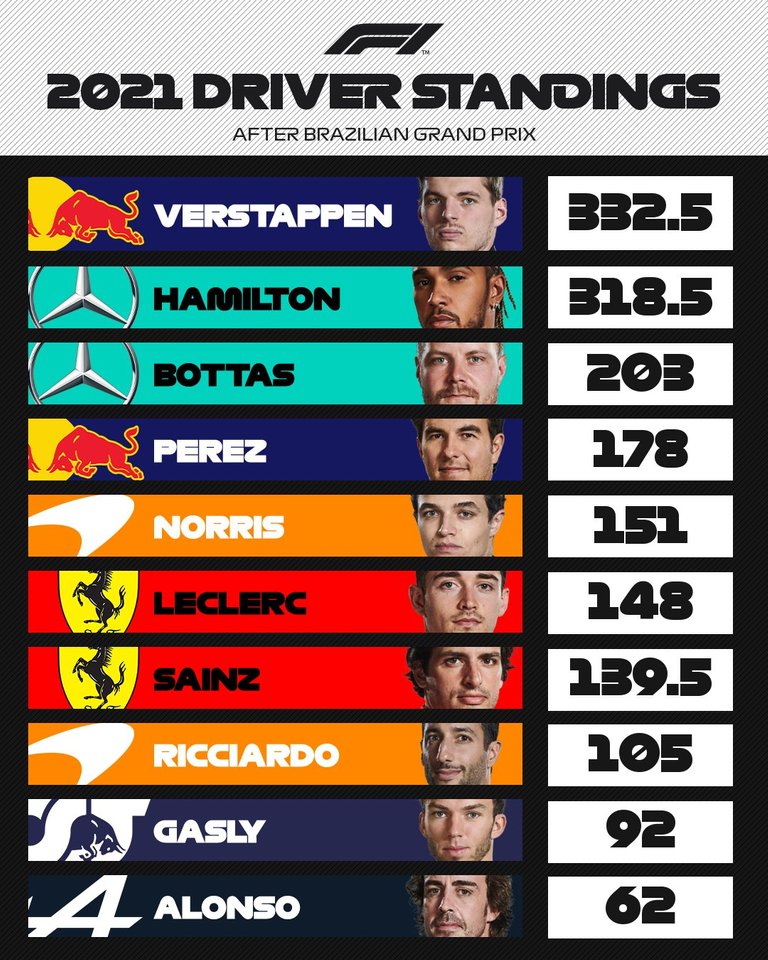 Mercedes as a wounded beast has galvanized them back into a team finding answers improving their performances. Red Bull had the benefit this season having the better car, but that has now changed as Mercedes is now the car to beat.
The championship is very much alive with the momentum very much in the Mercedes camp. Red Bull are seriously concerned as Mercedes have about a 30km/h straight line speed and the car is unraceable. That is what this boils down to Red Bull having to find more pace or the Championship is all but gone this season.
The two number two drivers in Bottas (Mercedes) and Perez (Red Bull) need to bank as many points for their teams as possible as this is going to be a very close finish. If Hamilton wins the World Championship then Mercedes will win the constructors title as today Bottas had a clear advantage over Perez who was in a distant fourth never threatening Bottas in third. Mercedes currently lead the constructors title by 11 points so any mistakes will be very costly for any team over the next 3 races. Red Bull have it all to do and the pressure is on them more than Mercedes.
This is what the fans have been crying for a Championship that is being fought down to the wire. The last 7 years we have seen Mercedes dominate and this is not a normal season which is good for the sport adding extra interest.
---
---