Pressure - Pressure - Pressure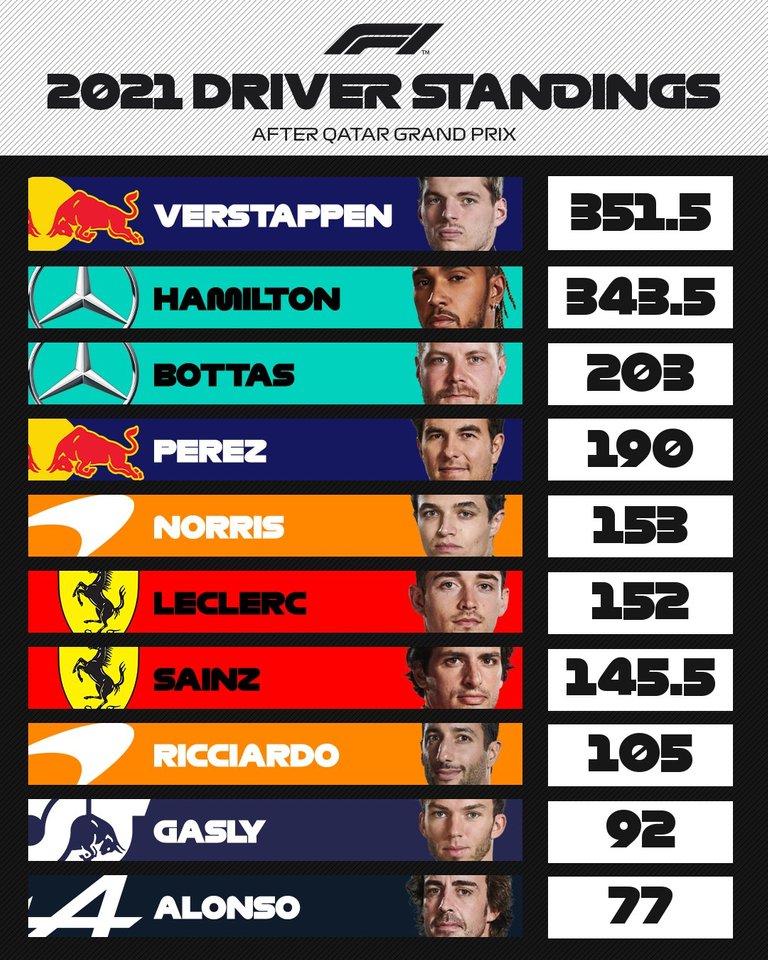 Hamilton looks as though he is competing against a kid in Verstappen now as the Championship is swinging totally around. Max looks shocked and do believe he is losing belief he can win this. His body language looks like he has already lost the fight as there is no spark there.
Today we saw Lewis Hamilton win the Qatar Grand Prix narrowing the Championship lead down to single digits. This season has been unlike any other for as longa s I can remember as at least we have a Championship fight going on.
There are two races left with both tracks favoring the Mercedes car unless Red Bull can do something within the next 14 days. This is not out of the question as they do need to find some extra pace. Mercedes started the season on the back foot and have slowly been chipping away improving their on track performances.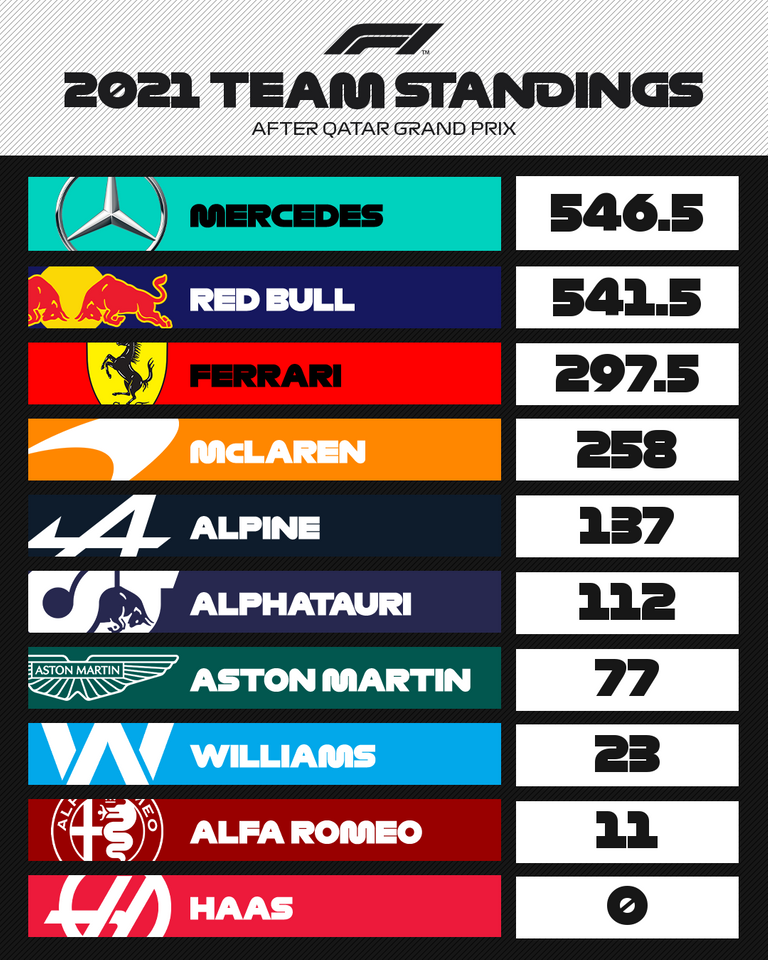 Bottas needs to come to the party now as they need a 1-2 finish in their next race in Jeddah.
The pressure of having such a close contest is definitely making Red Bull in particular a little twitchy. They are complaining and contesting everything Mercedes is doing which in some ways is playing into Mercedes's hands. Concentrate on your own fight and improve what you have without alerting others to what you are doing.
Christian Horner the Red Bull team principal has been very vocal of late questioning Mercedes's performance especially the straight line speed. What he is forgetting is Mercedes are not just any team and are the defending Champions for the last 7 seasons, so they will fight.
Mercedes since testing in Barcelona have known they need to improve what they had in performance levels to overtake Red Bull. Red Bull needed to develop at a similar rate in order to stay ahead and it seems like they have now been caught and have been surpassed.
What I find incredible in this sport is the amount of development and work that goes into the technical side of the cars. One can not rest on their laurels as even 1/10th of a second can be found as Mercedes have proved this every season. This year we have seen Mercedes develop and improve week after week and other teams haven't at the same pace.
One has to put everything into context as who has the burning desire wanting it the most. Between Brazil and the Qatar Race Hamilton went back to the Mercedes factory to work on the simulator. This being a new track the car set up was going to be key to gaining extra performance levels. On Thursday night he then spent hours along with his race engineers fine tuning the car balance when other drivers were tucked up in bed.
This is what champions do and if you know how Michael Schumacher worked with his engineers then it comes as no surprise why they won so many trophies. The work ethic of a champion is different to everyone else and why Aston martin wanted Sebastien Vettel in their team. Hamilton just looks more focused than ever compared to Verstappen and why I do think come two weeks time the title gap difference will be down to a single point with one race to go.
Horner and his crew at Red Bull need to start focusing on themselves and not worrying about their rivals as they are dropping the ball. When you worry about things you cannot control then you have already lost without even knowing it. Red Bull are in panic mode compared to Mercedes who are just doing what they know best and that is winning titles. I think this is the difference and what makes the team so strong.
---
---