Real Madrid Announce Profit For 2021/2022 Season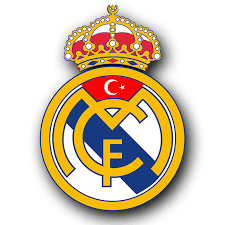 Last week Real Madrid announced an operating profit of €13 Million of the 20211-22 season. This doesn't sound like a huge amount considering they won not only the Champions League but also the Spanish La Liga and the Spanish Super Cup. Winning pays the bills but also has a cost factor as player bonuses have to also be paid. A profit is a profit no matter what size when you realise how your competitors are making huge losses. Very few cubs are profitable as only around 10 out of the over 100 teams in the top European Leagues achieve this.
You do start to wonder why anyone would invest in a football club unless the idea is to sell it on at a later date. We saw what the Glazier family have done ay Manchester United or rather not done yet they if they sell would make a massive return.
Real Madrid have put a price tag on the Covid affected seasons of 2019 and 2020 stating that this cost them lost revenue of €400 million yet they still came out with a small profit each year.2019/20 (€313 thousand after tax) and 2020/21 (€874 thousand after tax) which is rather rare as so few clubs can boast any profit at all during these years. the combined losses of clubs across Europe is estimated at around €6 billion.
Looking at these types of figures it is clearly quite obvious when you compare against their biggest rivals Barcelona who is winning the financial battles. Real Madrid is being run as a business as it has share holders to please whereas Barcelona is owed by the fans and have dug themselves a huge hole of debt.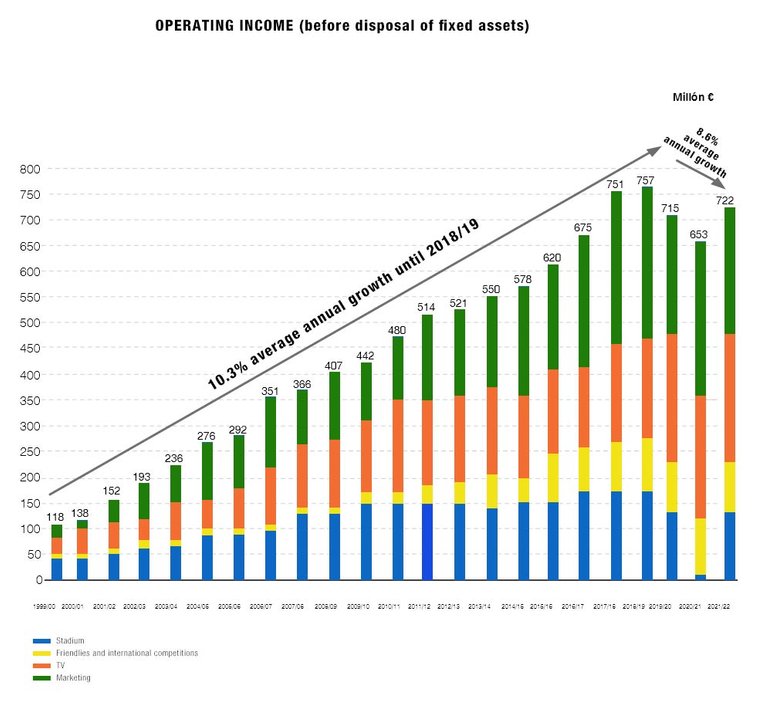 Real Madrid is not justba football club as they have other sporting interests that include basketball. That side of the club was also successful winning the ACB league, The Spanish Super Cup and lost in the finals of the Euro League. Success does generate profits and there can only be a handful of clubs achieving this and why so many clubs fail to make a profit.
Covid really did empty the coffers as it highlights that the season before the lockdowns took place compared to last season showed a difference of €100 million. The total of €400 million being lost over the two seasons is seen as far more which cannot be added to the figures and that is of lost revenue opportunities. The club is growing year on year and over those years business growth stagnated.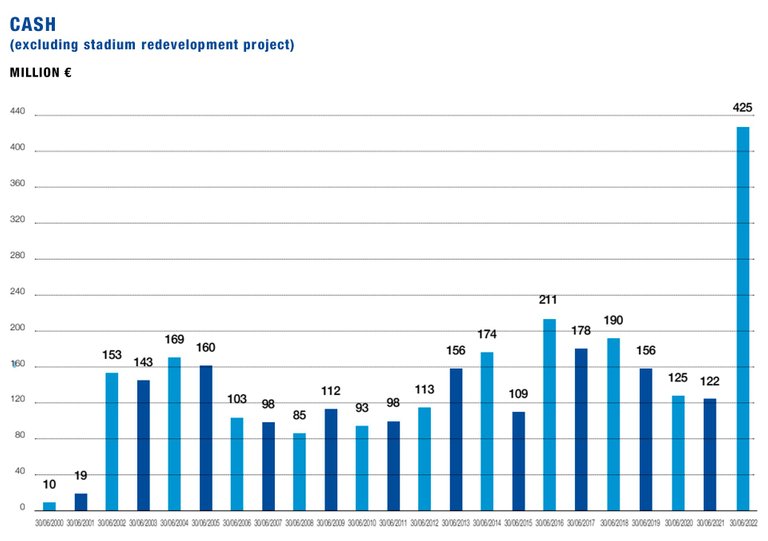 Very few clubs can boast having €425 million in liquid or cash and allows them to grow and invest where they see fit. The stadium is currently being redeveloped so expect this club to come out even stronger leaving their fiercest rival Barcelona in the dust.
When there are times of financial difficulty this highlights the need to be smarter than ever as if the business is run correctly that business will come out as the real winners against all their competitors. Barcelona may as well be in another League as there is no ways they can compete on the same level as Real Madrid in the future. The gap between the haves and have nots is only getting wider and catching those who are far ahead is going to take decades of repair work.
---
---