So What Went Wrong With Tickets At The Champions League Final?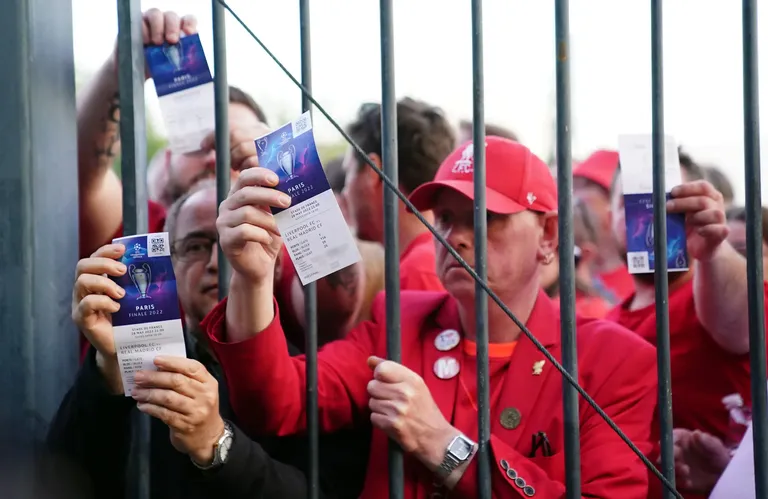 KIND OF OBVIOUS LOOKING AT THIS PHOTOGRAPH IMMEDIATELY AND ALARM BELLS ARE ALREADY RINGING IN MY HEAD SO WHY DIDN'T UEFA PICK UP ON THIS BEFORE AS IT TOOK ME ALL OF 2 SECONDS.
Someone is in your seat mate and who knows who has the genuine ticket or not as there are no special features protecting the genuine ticket holder.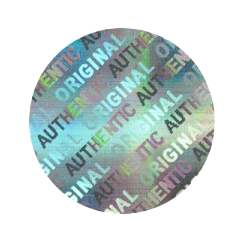 This is what I was expecting to see or an equivalent of this. Maybe due to costs they cut back which is unfair as the poor fan has to take the hit with fake tickets flooding the market now. When a sports body is making tons of money from a tournament or event protecting the fan should be their priority.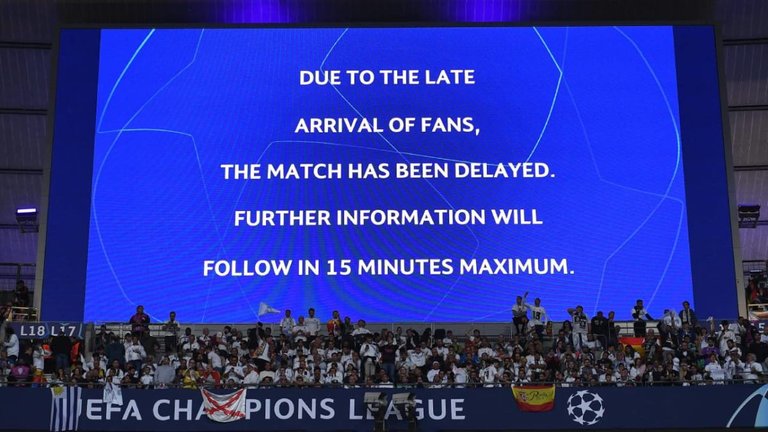 Those of you that were watching the Champions League Final between Liverpool and Real Madrid were aware of the shambles outside Stade De France. The match was delayed for over 30 minutes with thousands of ticket holders refused entry. Tear gas was used to disperse the crowd and an apology should follow with genuine ticket holders being reimbursed for their losses. I cannot see this happening as UEFA screwed up and the French FA should also be held accountable. They know better than to do this as how can you prove your ticket is genuine unless you purchased directly from the source. In that case reimbursements have to happen and everyone else who purchased via other means has to take their loss.
I have been to Stade De France on many occasions and have always found it the most organised stadium I have ever been to. For instance if you were in section B or C you would park in that section and be ushered up into the stand taking a few minutes. When you left you exited the same way and were on the free way by Saint Denis and away in less than 15 minutes. It has always been a pleasure attending this stadium and rate it highly for it's efficiency.
From what I can understand is they used only a few gates for entry which not only took too long but also created problems. The statement by UEFA is that there were roughly 40% fake tickets which is where the main problem lies.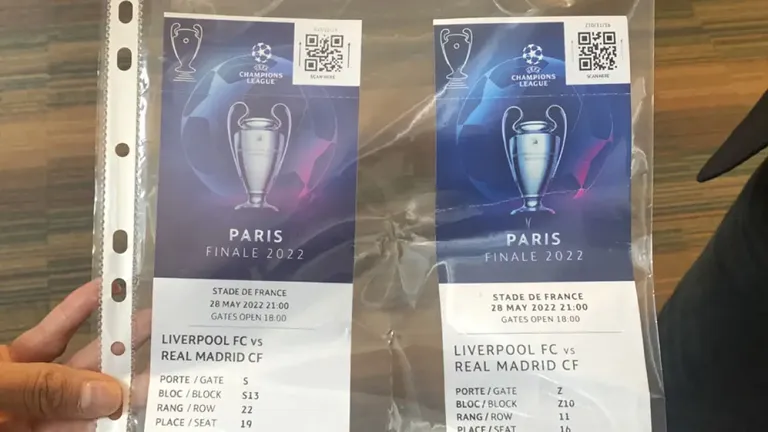 Look at these tickets as there is no way to determine a fake froma genuine ticket as they have used a barcode. Once thebarcode is scanned you are in and whoever comes next with the same barcode is rejected. Whoever came up with this idea is a complete donkey as this is too easy to copy. Considering the tickets were going for in excess of $1000 each on the black market multiply that by 40 000 and you suddenly have $40 million. This is nothing compared to World Cup tickets as final tickets can be sold for in excess of $10K each.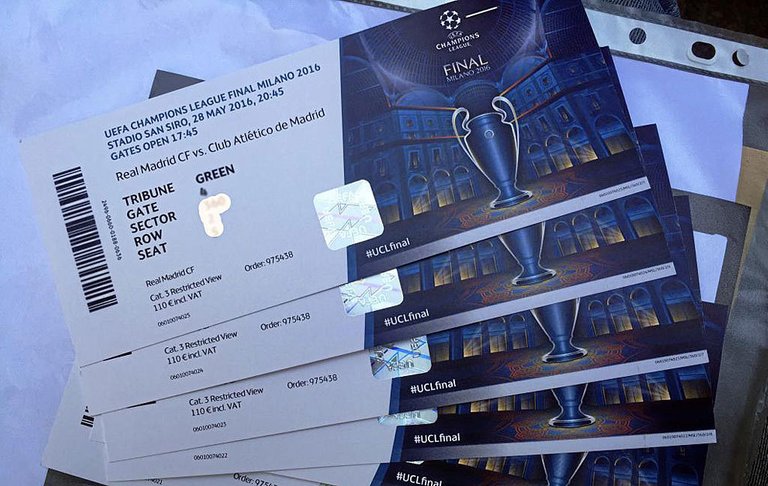 Spot the big difference as these are far better as duplicating these is impossible due to the hologram. This is the type of tickets I am used to and why have UEFA suddenly changed their system?
By the time the masses hit the stadium those 40% of fake tickets had already been used therefore creating more fans than seats available. This is not only dangerous as having an over crowded stadium can lead to people being crushed. This has happened in the past and is serious.
Andy Robertson a Liverpool player gave a ticket to his brother which he obtained as part of his player allocation. This would have been genuine as it would come directly via the club via UEFA itself. His brother was turned away at the entrance saying it was fake when obviously this was not the case.
UEFA knew they had a problem and there is no way to fix this once the fake tickets had already been accepted. If you have a capacity for 100 000 there is no way 140 000 can suddenly be accepted. There is no happy ending in a case like this as checks should have been more thorough checking fake tickets.

World Cup in Japan got lucky as another donkey did their tickets as they also have a barcode scan. I hope they take note and change their system for the World Cup also in France next year followed by the Olympics the following year and go back to the old tickets as shown below featuring the hologram. Whoever masterminded this scam will be targeting the next event as this is just too easy.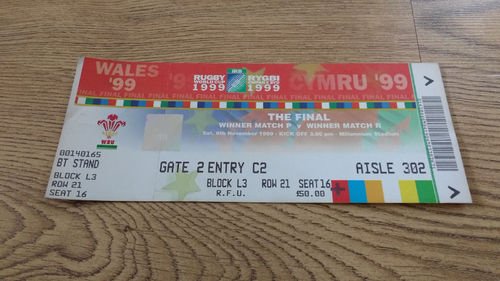 Every major sporting event I have attended the ticket you purchase has a special feature like a hologram or watermark. These tickets only had a barcode which can easily be duplicated and has no other special features. One that barcode has been scanned nay other ticket with the same barcode will reflect as having been used so saying the ticket is fake yet it could have been an original genuine ticket. There is no way to tell the difference and is a complete balls up on a massive magnitude.
How do you reimburse someone who has flown halfway around the world and stayed in hotels who is holding a genuine ticket and was refused entry? We all know ticket touts are the low life of sporting events and most sporting bodies turn a blind eye to this as they are happy to just sell tickets. This is different though as this comes from someone at the top at UEFA who is not fit for purpose dealing with this type of event.
I for one will not be attending major sporting events until they change their tickets as this is a major problem and will continue to be one until someone wakes up. This is basic common sense and I am flabbergasted at how simple and ignorant major sporting bodies have become.
---
---