Some Interesting Facts About The French Grand Prix

source
It is always good to learn about various things as it makes you a know it all full of useless information. Who knows one day these things could come in handy but I really doubt it. This weekend the Formula One teams roll into France to do battle at the Paul Ricard circuit.
The French are steeped in motoring history with the first French Grand Prix (unofficial as was a different name back then) was in 1906 with the race held over two days. making it simple it is classified as being raced at Le Mans but that is only slightly true. The race was run over a 103 kilometer triangular circuit taking in the entire region. A total race length of 1238 KM which consisted of 6 laps per day over the two days of racing.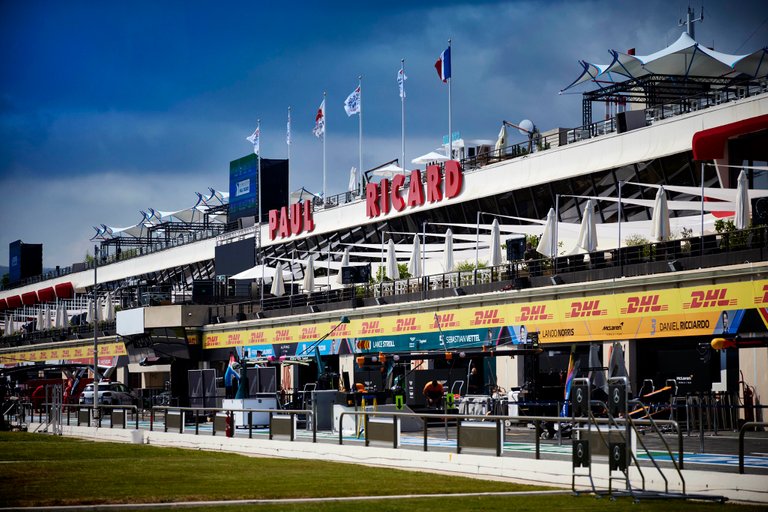 source
The Circuit which is being used this weekend is called the Paul Ricard track and is more known as a testing track. The track can be changed into 167 different configurations dependent on the requirements needed. Paul Ricard has hosted 16 of the previous 61 French Grand Prix's using 3 different course layouts. This is an old school track with the owners owning vast swathes of land so they still have the space to do these things unlike many others who are restricted in their development.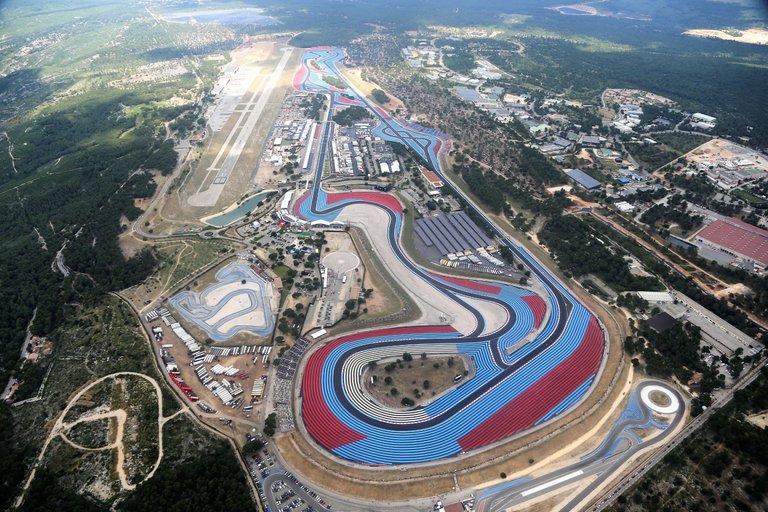 source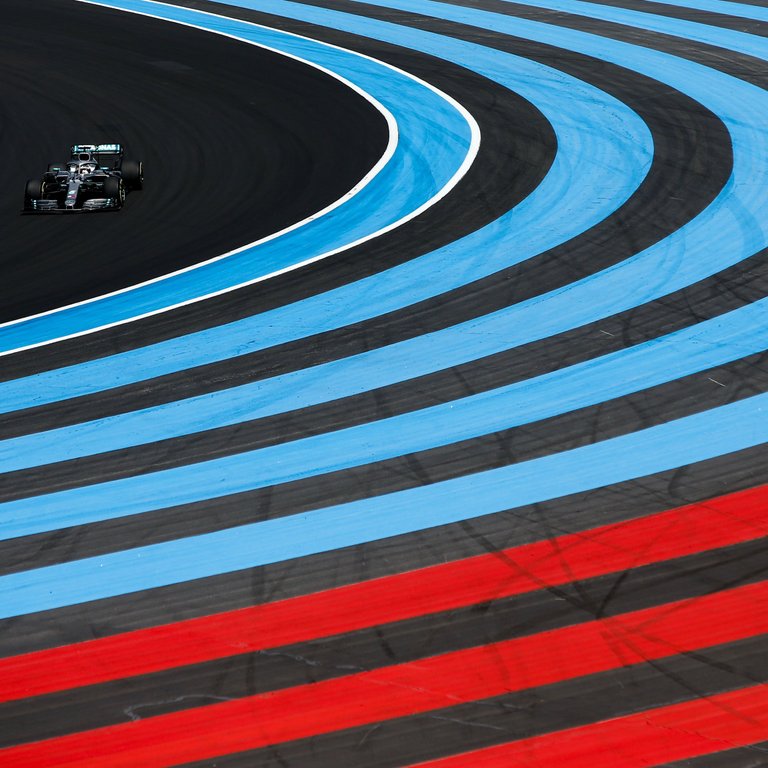 source
The most colorful track there is but alt least the colors serve a purpose and aren't there to just look pretty.
As you can see from the photograph the red white and blue of the French flag is highly prominent all over the track and is not just there to highlight you are in France. Each colour serves a distinct purpose helping with safety as the surface becomes more abrasive forming a run off area similar to a sand trap. The red is the most abrasive for those drivers that get things wrong and is designed to stop a car from running into the barriers.
This weekend is the first of a triple header so the teams will be ultra busy from here on in. Lets see if Red Bull can pull away whilst Mercedes are experiencing some difficult times right now. This is the first real chance anyone has had in the last 7 years to fight for the title and if Red Bull can't make it happen then who knows when the next chance will come.
---
---